Muqabil is turning out to be an interesting play with a steady pace. Although these first three episodes focused primarily on Shehnaz's obsession with getting her daughter married but what caught my attention more than her was Pareesa's rebellious nature and her reaction to everything. Kubra Khan has played her part brilliantly and the way this drama has been directed gives it a different feel as well. Also, I love the bright colors and the locations. Pareesa had been shown trying to find a route through mazes in all these three episodes but she never reached the finish line. Most often she got distracted either by someone or by her own thought process but at the end of tonight's episode after making up the biggest lie she has till date, she managed to get to the finishing point with ease. I liked how Pareesa's state of mind has been portrayed through these scenes. When she was confused she wasn't able to solve these mazes but now that she knows exactly what she wants, her problems have been solved or perhaps she has found a way out!
In the first two episodes it looked like Shehnaz was trying to get over her guilt of not being able to give proper time and attention but this episode showed a completely different side of her. She thinks Pareesa is "jealous" of her and unlike her husband does not have the patience or the time to understand what is going on in Pareesa's mind especially because her daughter made sure that she does not let her in! Although Shehnaz claims to be modern but her thinking especially when it comes to solving Pareesa's problem is quite backward. She is a self-centered person who will probably always look out for herself more than anyone else, even her own daughter.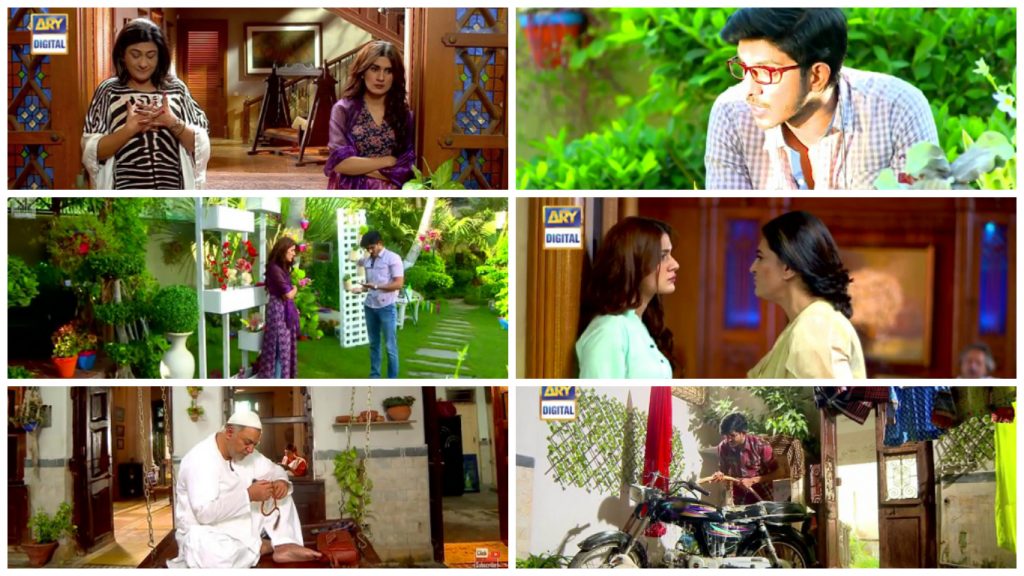 Arman's character is the opposite of Pareesa. He is positive and full of life, he has no idea what is going on in Pareesa's mind and I am wondering how a simple person like him will deal with this situation. I felt an instant connection with his character mainly because of the way it has been translated on screen. Even though Arman and Pareesa are poles apart but Pareesa seems to be closer to him than she is with anyone else in her house. Also, there is definitely great on screen chemistry between Kubra Khan and Mohsin Ali. When Shehnaz confronted Mahmood sahab, he had more confidence in Pareesa than he did in his son.
Apart from Saba Hameed all the other actors are performing a role completely different from the characters they have played so far. Saba Hameed is a remarkable actress but so far her character doesn't have a lot to offer. Also, the actor playing Pareesa's brother lacks the "class" which this character needed. He should have been given minimum screen time. Asif Raza Mir is an all time favorite who manages to change his mannerism and acting style completely to give every character he plays a new feel. All of his scenes were a treat to watch in tonight's episode. I am waiting to find out how Pareesa and Arman ultimately end up together.
So far, Muqabil has a strong script which has been directed skillfully. The preview of the next episode made me feel for Arman more than anyone else!
How many of you watched this latest installment? Do share your thoughts about it.