The focus in this episode shifted from the rest of the characters to Adam with Adam coming into its own and playing the savior unconditionally. He is turning out to be a pure soul who is even making Guddi think beyond herself. Once again the backstory of one of the central characters was the most surprising aspect of this episode. Saqib's identity was finally revealed and after finding out these details about his past, this track made more sense than ever. Guddi is a gem; each one of her interactions tonight was meaningful, beautifully written, and brilliantly acted out. Even after all these weeks we still don't know all these characters fully which makes them even more interesting. It is definitely refreshing as well as entertaining watching a drama that does not revolve around family politics and has so many surprises in store. Every track has been written carefully with a purpose in mind. Each character has a story and definite motives for doing even the vilest things. This was the most well written and executed episode of Mushk so far.
The Ultimate Betrayal
The turn Roshni's track took came as a complete surprise to me, I must say that I did not see this coming at all. Although it was always difficult guessing what Saqib's actual intentions were, I wasn't expecting him to do something so extreme at this point. Few of the readers mentioned in the comments section last week that this track was headed in the direction it went today but even then everything happened too quickly (which was definitely good). The fact that this major development was not stretched added to the entertainment value of tonight's episode. Saqib planned all this for a reason and once again Roshni's father was indirectly responsible for what happened to her. When his sister had that encounter with Roshni's father, Saqib was there and he couldn't do anything to save his sister. It was evident that he was and is really close to his sister therefore his revenge plan centered on selfish ulterior motives. Just like Guddi he was only thinking about the one person he loved the most and did not for a second think about Roshni. There was always something 'strange' about Saqib, now we all know why! Before watching this episode I wasn't too sure if Raza Talish was actually doing justice to his character but after finding out Saqib's backstory, I must say that Raza Talish did exceptionally well throughout. I always wondered if Saqib really was supposed to be this weird and mysterious; well he most certainly was!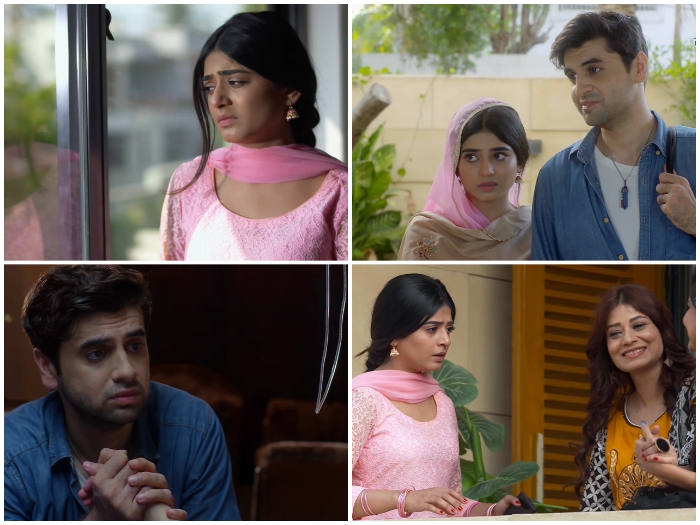 Even though Roshni was thinking about her own happiness only and no one else when she eloped with Saqib, I still felt for her. Sehar Khan deserves credit for highlighting the innocent side of her character. Guddi played an important role in making all of this possible therefore I am waiting to find out if Guddi will feel guilty for causing this collateral damage. She had no idea that Saqib would turn out to be so evil, she was doing Roshni a favor and taking revenge at the same time. She has unintentionally harmed someone who was completely innocent. Even though Guddi can be sadistic and mean, she is not evil. All of Roshni's scenes clearly showed just how naïve she is and that is what makes everything she did even more believable.
Adam Solves The Mystery
We are finally getting to watch Adam actively involved in the story and making a lot of progress. Adam's scene with the chacha at the train station and his conversation with Guddi were a few of the best scenes from this episode. The chacha at the station seems to be a wise man that probably had a clearer perspective because of the way Adam asked him those questions. His genuine concern for Roshni made chacha feel guilty and he headed to perhaps seeking forgiveness or guidance from God. This scene was written and translated on screen beautifully especially when Adam is shown standing outside his room pleading him to be honest. Adam is an intelligent man who managed to draw the right conclusions from this man's body language. Imran Ashraf's performance throughout tonight was brilliant as usual. He does exceptionally well portraying how difficult it is for Adam to hide how he actually feels from Mehak.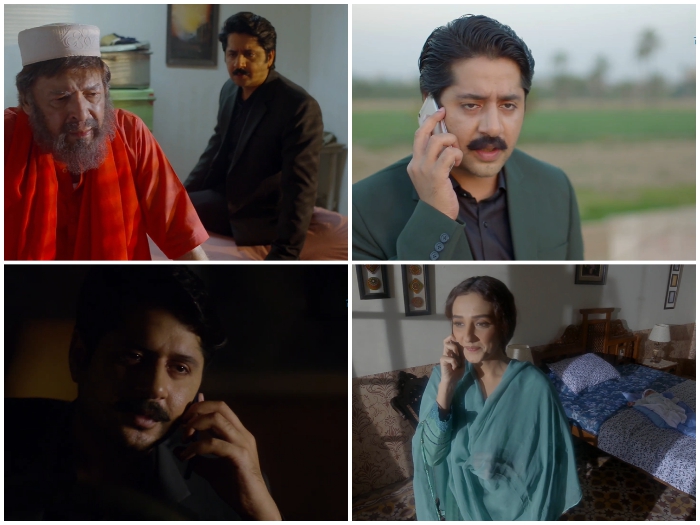 Adam and Guddi's conversation showed how different these two are from one another. Guddi is perhaps the only person Adam gives such blunt reality checks too. And Adam is the only one who Guddi genuinely likes and perhaps looks up to as well in some ways. Although she does not spare him and continuously mocks him, at the same time she always reflects upon whatever he says to her in these personal conversations. Guddi and Adam together are the best thing about Mushk. They will make a remarkable on-screen couple as the story progresses since right now this seems more like a love story which isn't really meant to be considering the circumstances.
Guddi Defines Consent
Guddi is so clever, she knows that the doctor can be easily 'trapped' and therefore has approached him in a completely different way. When she flirted with him and he tried to hold her hand, her dialogues were remarkable! This scene reminded me of the message put forward by drama serial Inkaar, it was beautifully encapsulated in a single scene tonight. These dialogues were written in such a meaningful manner and Urwa Hocane always makes all these dialogues flow effortlessly. I would love to watch more of Guddi and Adam together since they bring out a different version of each other.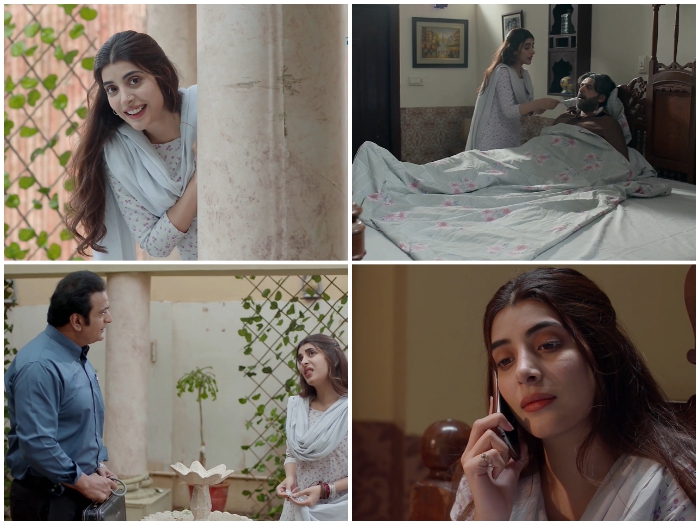 Final Remarks
I absolutely loved tonight's episode of Mushk; it was penned out impressively and was directed skillfully as well. It was also fast-paced and entertaining. The preview of the next episode showed that Adam will find Roshni in the upcoming episode. Will he succeed in helping her escape?
Did you watch tonight's episode of Mushk? Share your views.