We all know that two wrongs don't make a right but we rarely ever get to watch a story that focuses on that. Tonight's episode showed that even with all the justifications all these characters have for their wrongdoings, they are going to pay for their actions eventually. Roshni's dialogues tonight were the best since through her the writer put forward a really important message. Most of the characters in Mushk are flawed and each one of them has a specific backstory. None of these characters is evil without a reason which basically goes to show that the writer thought every single track through. Whether it is Saqib, Zulekha, or Muqaddar Khan, all of them are convinced that they are either punishing those who wronged them or setting things straight. Even Guddi in some ways falls in the same category. Tonight's episode of Mushk had some beautifully written dialogues and a great deal happened. Even a supporting character such as Muna's leaves an impact because of the way his association with Shahmir has been shown. The story took a few more unexpected turns and there is so much more to look forward to.
The Emotional Ride
Tonight's episode opened with Adam driving Mehak to Shayan's house. This emotional journey was written and executed beautifully. There was hope, anticipation, courage, and of course unconditional love. The way Guddi and Adam interact with each other has changed after Adam went with Guddi to her house. This journey therefore has changed a great deal. It was good to see Guddi telling Adam that she did not want anyone to feel sorry for her. I loved how Adam explained Guddi's bitterness and she agreed in a way that she had tried really hard to hide her actual feeling for so long because she did not want anyone's sympathy. This conversation was really interesting. Imran Ashraf's performance was brilliant throughout. Those tears in his eyes waiting to roll down when Mehak was leaving to see Shahan were remarkable! Only Mehak can be foolish enough to not figure out how Adam actually feels even after all the clues he has given and the way he looks at her.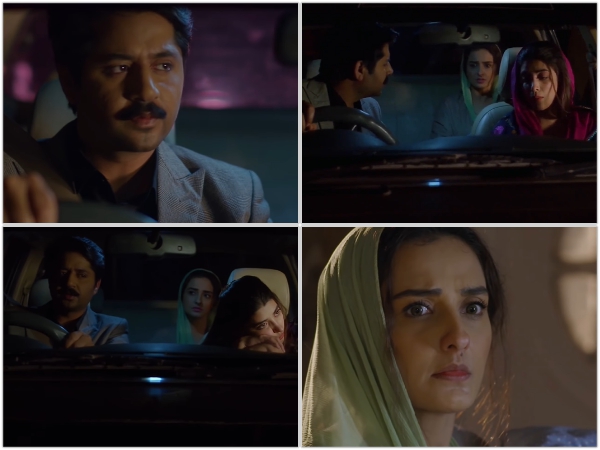 Mehak and Guddi easily got in even though there wasn't a large crowd present at the nikkah function. Muqaddar Khan already made it clear that it was going to be a low-key ceremony yet they witnessed the nikkah and no one noticed that they were there. This scene did not work for me at all since it wasn't logical. Had they found out about the nikkah from someone else, it would have made more sense. So, that is how Mehak found out about the nikkah, and even though Adam wanted to go in and confront Shayan, she did not allow him to do so. The fact that Mehak and Shayan never met made sense because Muqaddar Khan wouldn't have sat back and watched; he would have killed them both.
Dada and Muna's Interaction
Although Dada and Muna's interaction was covered in a short scene, I loved how Muna's innocence and his love for Shahmir was reflected through this scene. He couldn't eat because he was missing Shahmir but he couldn't figure out what the problem was. Sami Khan is such a superb actor, he makes Muna's character easier to connect to. Dada is the only character that confuses me since his love for Mehak is rather odd! He was really cruel and unfair which doesn't go well with the fact that he 'loves' Mehak so much. Even though he was under pressure and awfully scared, some of the things he said were unforgivable and extremely regressive for someone who seems like an open-minded and loving person otherwise.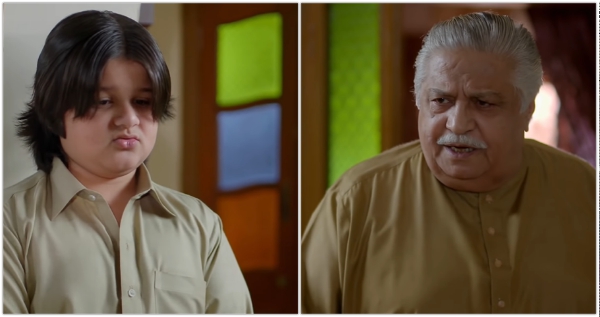 Saqib and Roshni
It was good to see Saqib paying for what he had done to Roshni even though in his mind he had the perfect justification for his actions. His subconscious mind kept on reminding him that nothing in the past could justify what he had to Roshni. His dream, everything Roshni said to him, went to show that deep down he felt guilty and knew better. This was one of the most powerful scenes in this episode especially because Roshni is such an innocent girl who deserved better. Saqib did not only lose the money he took but also lost his sister, who was dearer to him than all the wealth in the world. Usually, we have to wait till the end to see characters being punished for their wrongdoing, I am glad Mushk is taking a different route.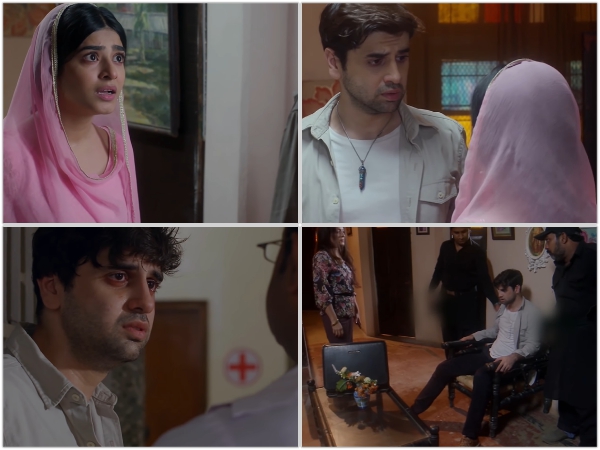 The Nikkah
I always find the scenes of this young girl being tied down in a relationship that is beyond her understanding and comprehension really disturbing. Tonight, we found out the logic behind Muqaddar Khan's decision and the reason why he thinks he is doing the right thing. I found this entire track really impressive especially because there were no loose ends. Everything was covered from highlighting the mindset behind such practices to shedding light on the actual needs of a child. It also showed what the mother was going through and eventually, just like Roshni, it would be her 'bud dua' that would be the end of Muqaddar Khan.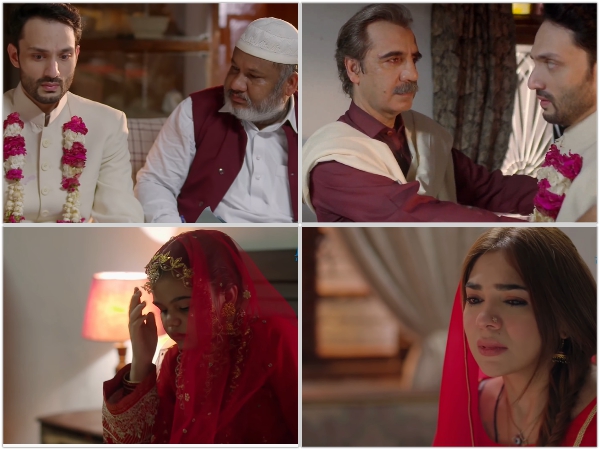 Final Remarks
Zulekha's husband is back on his feet and ready to take revenge. Adam and Guddi's love story is going to take off soon too and I really like the way it has started with Adam seeing a softer, more vulnerable side of Guddi. What is Mehak going to do next? Her track really needs to move on to a different direction. Tonight's episode was entertaining and fast-paced with some brilliant messages to its credit. Sehar Khan was impressive in the confrontation scene even though her dialogues were elaborate and difficult to deliver.
Did you watch tonight's episode of Mushk? Do share your thoughts about it.