Watching one more episode of Mushk this week was nothing short of a treat. Tonight's episode covered the aftermath of Roshni and Saqib's meeting. Through these developments the writer indirectly made the viewers understand how Malik sahib would have reacted had he found out the truth about the baby and Mehak's past. Guddi's character is turning out to be truly refreshing in so many ways; she is the only one who can give Zulekha a taste of her own medicine. There are however some elements of her character which are not the least bit likable. Overall however, this drama wouldn't have been the same without Guddi.
Even though Zulekha is extremely bitter and evil, Zara Tareen's performance makes her scenes interesting. While I appreciate the fact that Imran Ashraf let other characters take the lead, I do feel that we are not getting to see enough of Adam. It was so important to show how Mehak's shocking secret affected him but so far that bit has been left to the viewer's imagination. Like every other episode of Mushk, this one too had some powerful dialogues to its credit. Guddi's dialogues about a woman's tears were remarkable. Roshni is another character which has different shades. Mushk's characters and their journeys have a lot of substance. The fact that all the actors have performed their respective roles so well definitely adds to the appeal. Aehsun Talish's direction pulls you completely into the narrative since every scene is short and precise.
Decisions Made Out of Fear & Greed
There were some really crucial decisions made in this episode for different reasons. The opening scenes of tonight's episode covered Zulekha's bold stance even though she was lying. Just like Guddi, she has clear goals and she does not care how her actions affect those around her. She wants to be in control even if that means leaving her daughter heartbroken. What I understood from this entire development was that dada was more scared than anything else. He was confused and after listening to what Zulekha had to say he was scared as well. Therefore the decision that he made was more out of fear of getting disgraced and dishonored more than anything else. He was the only person who went all out to support Mehak and was introduced as someone who had a lot of faith in her as well. It was therefore disappointing to watch him believing everything Zulekha told him and in turn treat Mehak the way he did. He handled the Guddi and Zulekha situation so intelligently in the previous episode but tonight he let his emotions take over completely. It was at the end of this episode that dada informed Adam about his decision. Adam will make this sacrifice and this might make things easier for Mehak as well since she is desperately in need of a savior.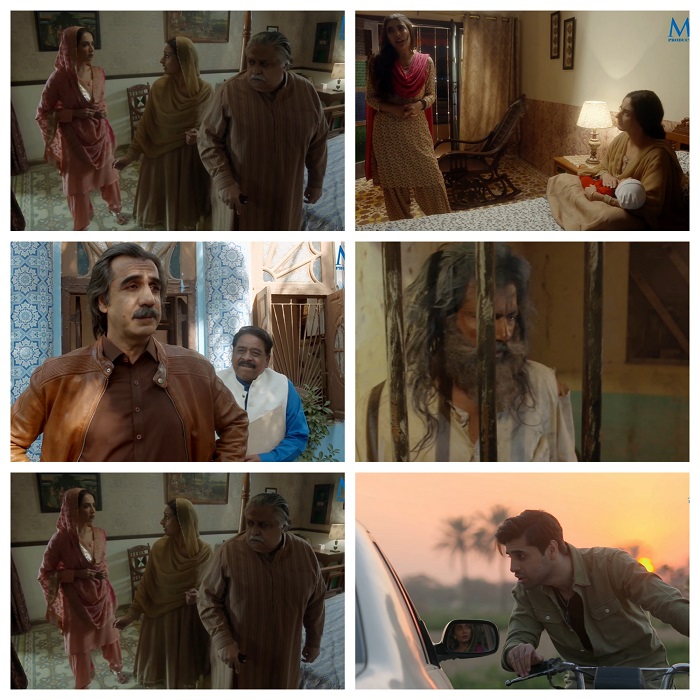 Saqib also made a decision but for completely different reasons. The conversation between him and Zulekha was written exceptionally well. It would have been even more exciting had the 15 lakh dialogue not been shown in the promo. He decided to do exactly what Zulekha wanted and proved that he indeed did not believe in following his heart. The scene showing Saqib lying down with all that money under the open sky was most unconvincing. However, this scene was written well since it suggested that he was reevaluating his decision and ultimately came to the conclusion that the money will help him forget Roshni!
Shayan already made the decision to marry in the previous episode. Tonight's episode showed the emotional last day he spent in captivity. The bond these two prisoners share has been shown remarkably. After listening to his friend's story, he wanted to do something for him too once he was free. His friend however repeatedly kept on telling him to not rush things and to be wise. Sohail Sameer's character is turning out to be such a wise and warm addition to the play. Even though he is in such a difficult situation he does whatever he can to help Shayan. There is a comradeship between these two which makes you root for both of them equally. They feel each other's pain and have formed a special bond in the most unusual circumstances. I must add that I loved Muqaddar Khan's dialogues tonight; short but meaningful! It was time now to give Shayan a warm welcome only because he was finally going to do what he wanted him to. Aehsun Talish is brilliant in this role.
Guddi, Roshni and Zulekha
These three characters and their stories had my undivided attention tonight. Roshni is nothing like her mother, she has a conscience and she is also naïve. Guddi figured that out quickly and that was the reason why she decided that Roshni could help her get the revenge from her mother. Zulekha also knows her daughter well therefore she was on guard. She made sure that Roshni did not tell dada the truth. Once she had taken care of that, her guard was down and that is when Guddi decided to talk to Roshni. Guddi's meeting with the doctor was also quite interesting. She is really clever and can immediately tell what someone is thinking. She can literally see through people, I find her intelligence likable but her sadistic side is equally unpleasant. The way she made Mehak realize what could happen if dada ever found out the truth about her once again showed that she doesn't have an ounce of sympathy for her.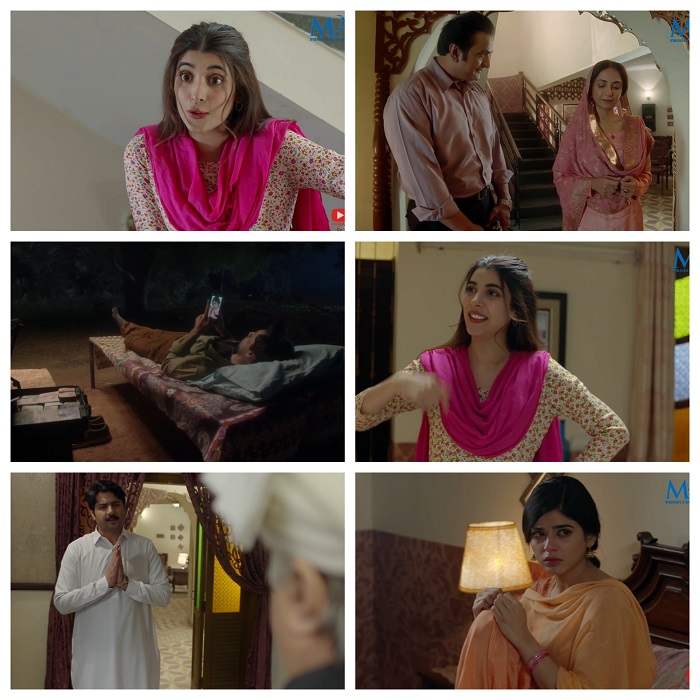 Zulekha and the doctor's meeting tonight too showed that these two were pure evil. Zulekha is the one making all the plans and the doctor is more than willing to help. His interest in Guddi however suggested that she might be able to manipulate him as well! These two women are equally clever, manipulative and selfish yet their scenes are always remarkable; beautifully written and brilliantly acted out.
Final Remarks
Tonight's episode of Mushk took the story forward considerably and yet again left me with so many questions. Urwa Hocane's outstanding performance makes Guddi a character which we won't be forgetting for a long time. Imran Ashraf has etched-out all the characters so well; I am waiting to see more of him in the drama. Adam's love will be tested in a way he never thought it could be tested. Once Shayan is out, there might be hope for his friend as well. There are endless possibilities since all these tracks can go in so many different directions. I am eagerly looking forward to the next episode.
Did you watch tonight's episode of Mushk? Do share your thoughts about it.