This was yet another episode of Mushk with some substantial developments but there were also some conversations that could have been chopped down. This episode laid the foundations for those crucial developments which will eventually change the course of the story. Mehak's over-reliance and expectations from Adam showed another side of her personality. We know now that these two have been really close since childhood and their current interactions suggest that Adam is perhaps the only person Mehak can ask for a favor without putting in a lot of thought into it. Mehak's attitude has been quite selfish but then she is in a desperate situation. The fact that Adam is in love with her makes the viewers perceive this track from a different angle altogether.
Guddi continued to work on her plan; this track is being handled convincingly since Roshni is not the kind of girl who would instantly rebel against her mother. There wasn't a single interaction covering Guddi and Zulekha which was rather odd. Dada's attitude towards Mehak continued to be the same, even though she swore on her dead parents, he still wanted her to do exactly what he wanted. Had he told her that he believed her but wanted her to marry Adam anyway, it would have been more convincing. Mehak would have married Adam had Dada requested her to do so. We finally know Shayan's fellow captive's name but it seems his track came to an end with this episode. Sohail Sameer acted impressively throughout and I was hoping that he would be in the picture till the end.
The Trials Continue
Every character in this drama is going through a different kind of conflicting situation. Adam is in love with Mehak and he is being tested repeatedly in the most painful manner possible. Mehak is suffering due to the decisions she made and how fate turned out against her. Roshni is going through a similar situation and Shayan too. Muqaddar Khan's wife also lost in love and now that she knows what her husband did things are even harder for her. Tonight's episode opened with Adam's scene, he was still trying to wrap his head around Malik sahab's proposal when Mehak asked him for yet another favor. Mehak has found out about Shayan's whereabouts and she wants Adam to help her find him. Imran Ashraf and Moomal Sheikh both acted so well in all their scenes. The conversation they had at Adam's house was beautifully penned down, it also went to show that Mehak was smart enough to know that getting married to Adam would prove to be a way out ultimately. This was the first heartfelt conversation these characters had in the drama and while Mehak consoled Adam, her suggestion made things even more difficult for him. Ultimately, Adam decided to do exactly what Mehak wanted him to.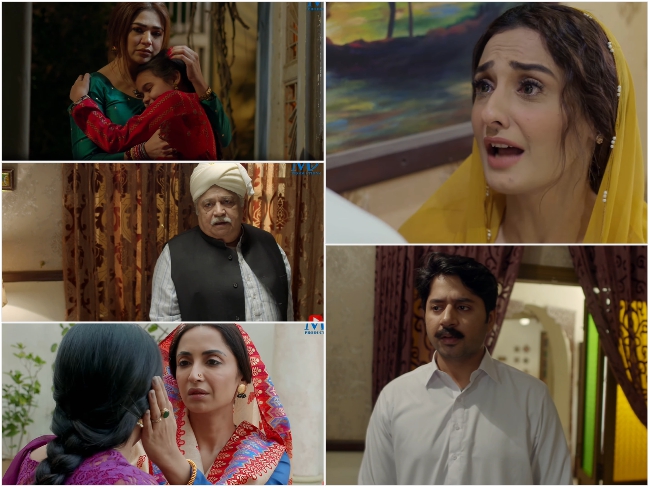 Shayan tried to run away once again, it was highly naïve of him to think that Muqaddar Khan would be careless enough to leave him unsupervised. The exchange of dialogues between Shayan and the guard was rather long; this was one of those scenes which could have been chopped down. Although he was asked to be cautious and patient but Shayan is too eager to escape and at times he comes across as someone who is a little too simple.
Roshni's mother continued playing mind games with her and Guddi is gradually trying to convince Roshni that her mother is not being honest with her. I was expecting this track to move forward quickly but I am glad that the writer is in no rush. Guddi isn't like Shayan at all; she makes sure that all her plans are well executed. I missed watching Guddi interact with the rest of the characters, Urwa Hocane's performance was superb as usual.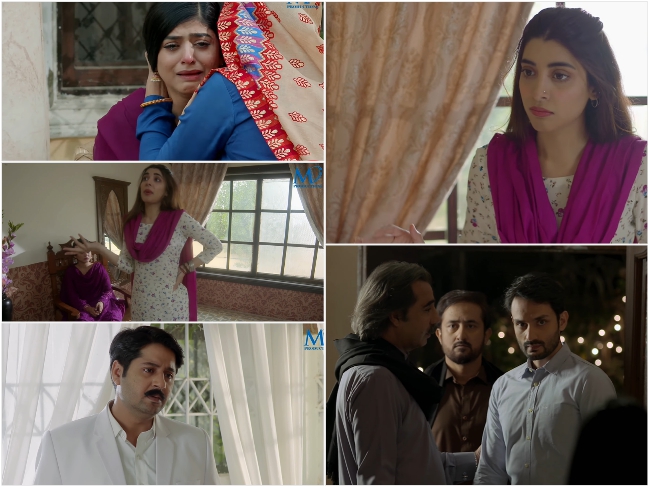 Akram's character, it seems will perhaps exit from the story. I am glad the preview of the next episode did not give away a lot. We don't know yet whether Guddi will be able to do what she is aiming for. Her conversation with Saqib suggested that although he gave in to his greed, he might do something outrageous to have Roshni back in his life. Guddi used the suicide story to persuade him in this first conversation which should be convincing enough for someone who wants Roshni to live. The writer is keeping the viewers guessing since we do not yet know much about Saqib or his feelings for Roshni.
Final Remarks
This episode was not as happening as some of the previous episodes of Mushk but there was enough substance in it to keep me interested and looking forward to more. Unlike all the previous episodes, a lot of side characters were missing from this one. I am waiting to watch how Adam and Mehak's track is handled in the upcoming episodes. Also, Urwa Hocane and Imran Ashraf's scenes are bound to be really interesting in the upcoming episodes.
Did you watch tonight's episode of Mushk? Do share your thoughts about it