Tonight's episode of Mushk was fast-paced and excellently put together. All the characters got plenty of screen time and their tracks moved forward. There wasn't a single scene that was out of place and all the conversations added something to the story. There were so many meaningful scenes that gave further insight into the characters. Most of the characters are well established by now but we are still getting to know Adam. This was perhaps the first episode that revealed so much about Adam's personality without showing much of him. Imran Ashraf's script continues to entertain and intrigue; I have a feeling that Mushk is going to be one of those dramas that get even more interesting as the story progresses. I absolutely loved Guddi's scenes in this episode as well. This character has been etched-out brilliantly, her backstory explained her motives so well; it also explained her cleverness and lack of empathy. Akram's track ended with this episode with Sohail Sameer leaving a lasting impression. His dialogues were also written so beautifully throughout. His track goes to show that all the tracks in the story have been written in detail and with a definite purpose in mind.
I must commend the camerawork in this episode and I appreciate the fact that all the actors get close shots, unlike many other dramas. Although Imran Ashraf has written the script, he has not given a lot of screen time to Adam. In fact, he has gone out of his way to make people fall in love, hate, or feel for all the other characters. Having said that, he makes his presence felt in every scene and his interactions with Guddi are the perfect mix of fire and ice!
Final Goodbyes
Akram's exit from the story left the only two people who cared for him in a difficult situation. Both of them lost someone they loved yet they were not allowed to mourn his loss. Muqaddar Khan's reaction was also interesting especially the way he reacted when he found out the news. For a few seconds, he was actually angry. I was waiting to see if he was going to show some remorse but there was none. At the same time, these scenes also suggested that he did not want Akram to die. Had he wanted him dead, he would have killed him before. His wife and Shayan's reaction was the most emotional part of this track. This situation, like many other situations in this episode, showed two completely different sides of the picture. Although they were heartbroken, both of them had to continue pleasing the man who was responsible for causing them so much pain. Ahson Talish has been phenomenal in this role. His performance has been outstanding throughout.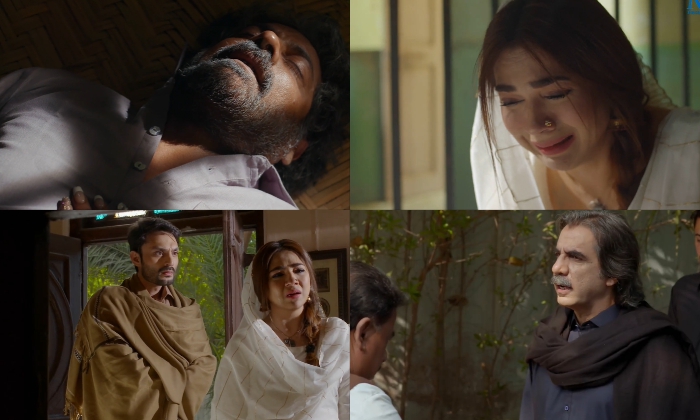 Shayan bid farewell to his friend who kept on motivating him even though he was suffering himself. Muqaddar's wife broke those bangles which she had kept for all these years – this suggested that she held on to hope until she found out that Akram was dead.
Planning Ahead
It was interesting how Guddi and Zulekha both planned ahead but both of them had completely different motives. While Guddi was found collecting 'evidence' and doing her homework in order to ensure that she can execute her plan perfectly, Zulekha was in a rush to show everyone that she had things under control. Zulekha is turning out to be one of those people with inflated ego which gets hurt rather too quickly. She wasn't too happy about the fact that Adam's mother was coming with the proposal since she knew that this would work in Mehak's favor. She was in a rush to get Roshni married before Mehak just to satisfy her ego! She is a full-grown woman who competes with others like a spoiled child. She is manipulative and evil but when it comes to intelligence, Guddi is way ahead of the game. I am surprised Zulekha's impulsiveness never got her in trouble before.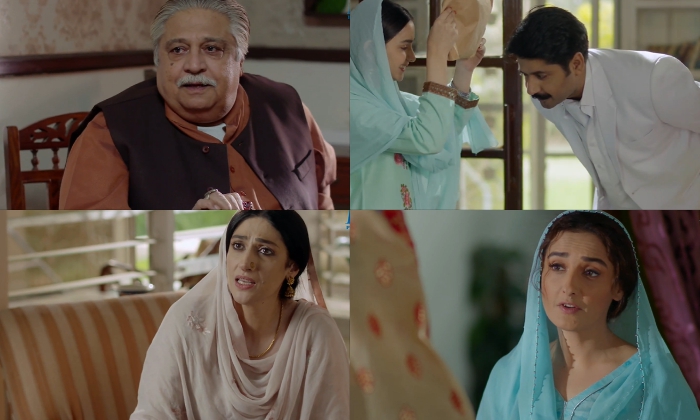 Guddi already has Roshni's future decided which would lead to humiliating Zulekha in a way she never imagined. She also took the used injection from the trash and she will definitely find out soon what Zulekha has been up to. Although Guddi lacks empathy and she has a sadistic side as well but she is not evil the way Zulekha is. She is not the kind of person who would damage someone the way Zulekha is. The way Zulekha manipulated Roshni into marrying and couldn't care less about what she was going through says a great deal about her character. Guddi's scorning remarks towards Mehak and whatever she said to Adam once again showed that she lacked empathy altogether.
Mehak's relationship with her son and the hope that she will meet Shayan someday showed an optimistic side of her personality. In the previous episode also she talked about how much faith she had in God. The way she consoled her son after Guddi said all those bitter things was heartwarming. Momal Sheikh acted so well tonight.
Guddi and Adam
I really liked Guddi and Adam's second meeting tonight. It gave an insight into Adam's character and his motives. Both of them are poles apart yet there is a spark between them. Guddi complimented Adam but only after belittling him. He is the only person she has ever complimented, which would mean that she likes him. Adam's response to Guddi indicated that he was the kind of person who would help anyone out if they needed him. His mother's dialogue also suggested that he had a heart of gold.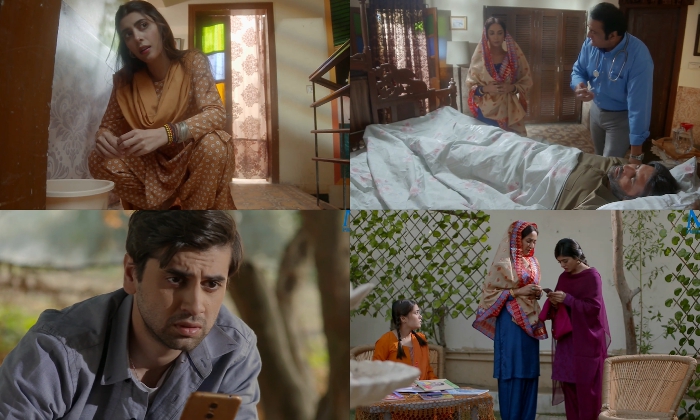 Even though Adam is such a sensitive and caring person, he also knows how to have his own way. When Zulekha tried to stop him from going with Mehak in one of the previous episodes, he told her off and tonight he respectfully asked for more time instead of accepting the wedding plans instantly. I think this part of Adam's personality sets him apart from many other caring and sensitive leading men of our dramas. Guddi is too loud therefore it would be surprising if no one hears her say all these things at some point. Urwa Hocane and Imran Ashraf's on-screen chemistry coupled with their brilliant performances makes their scenes a treat to watch. I am genuinely pleased that they decided to work together.
Final Remarks
This was another well written and skillfully directed episode of Mushk with some outstanding performances. The preview of the next episode was equally enticing! Guddi will be executing her revenge plan in the upcoming episode and this would only be the beginning. There is so much to look forward to!
Did you watch tonight's episode of Mushk? Do share your thoughts about it.