This last episode of Mushk was well-paced and it focused mainly on Adam and Guddi which was the perfect way to end the drama. Every character got the kind of ending which was truly gratifying and befitting. Imran Ashraf deserves a lot of credit and appreciation for wrapping up different tracks gradually instead of rushing towards an ending in the last episode. Mushk will always be remembered as a drama with the most well-etched-out supporting characters and the most intriguing storyline. Every character came into its own towards the end and there were some surprises even in this last episode. Tonight's episode was short and to the point which was definitely better than unnecessarily adding filler scenes.
Bright New Dawn
This last episode started off on a grim note but everything that happened in the opening scenes eventually led towards a new beginning, bright new dawn after the longest and darkest night. We watched so many of these characters struggling for all these weeks and tonight all of them reached their destinations. Mehak and Shayyan's ending was the most promising one since even though watching them helpless for the longest time was annoying, it was good to see Shayyan in control at last! He is a sensitive, educated, and intelligent man who would surely change the system for the better now that he has the finances and the power. Muqaddar Khan's wife's scene was also an interesting addition to this episode.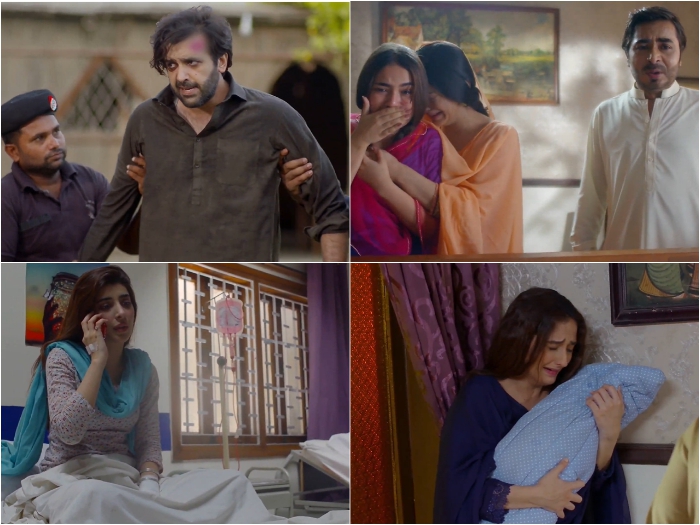 Adam and Guddi's track was not stretched needlessly; their happy ending was quick and effortless since they had been through more than their fair share of troubles already. Right till the end Guddi wasn't sure if she should stay and decided to go back to her mother but in the end, the prayer of a faqeer helped Adam put an end to his lifelong search. Guddi got her family back and she also had the love of the only man she ever loved. Adam was more prim and proper tonight than he was ever before which added to the appeal of this character. With dada out of the way, Mehak could easily start a new life without the fear of repercussions. Although, I am usually not in favor of killing off any character in the end, this time around however I feel that it was a really good decision since this was the only way to ensure that Mehak moved on in life without being punished further.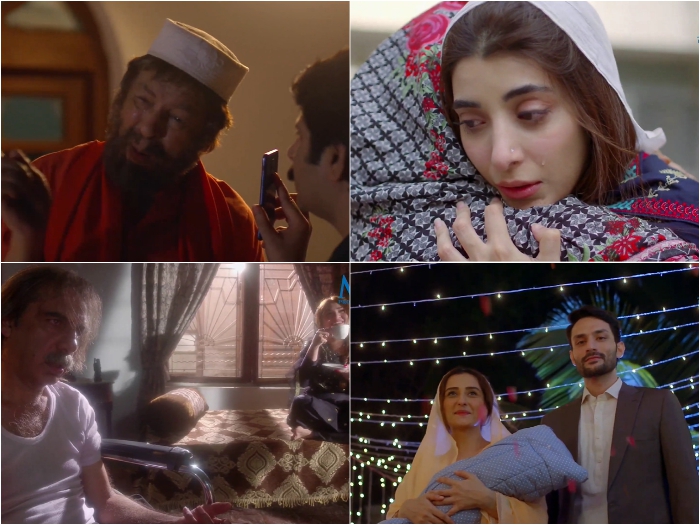 Goodbye Mushk
Overall, watching and reviewing Mushk turned out to be an exciting journey. Imran Ashraf did not play it safe while penning down the script for the drama and he succeeded at keeping the element of intrigue alive right till the end. Mushk managed to achieve what Ye Dil Mera couldn't since Aehsun Talish gave this action thriller the right treatment while giving another impactful performance as Muqaddar Khan. The beautiful OST of Mushk was also used intelligently throughout. Urwa Hocane and Imran Ashraf's on-screen chemistry coupled with the way their story progressed made this one of the most appealing love stories of recent times. Imran Ashraf's look for the drama and his performance was outstanding throughout. Adam was a really likable character with some strong personality traits which made his character unforgettable. Guddi had my undivided attention throughout since even though her character had so many shortcomings, it was always logical and enticing. There are few such characters that are as engaging as this one was.
Hassan Ahmed's outstanding performance as the chota Malik and his screen presence made me wonder why he is not seen on the screen more often. I missed watching Qavi Khan in the last few episodes since his short appearances were always so powerful but I am so glad that he made an appearance in the last episode. Raja Haider got to play a completely different role this time around and he nailed it completely, he has come a long way! His performance also went to show that a quality script and a skillful director can bring out the best in an actor. Manzoor Qureshi and Zara Tareen were perhaps those actors who couldn't get all their scenes shot due to COVID therefore they were missing from these last two episodes except for the last scene in which dada passed away. Sehar Khan performed exceptionally well even when some of her dialogues were not easy to deliver. Raza Talish was equally convincing as a young man with a troubled past. I also really liked the equation between Imran Ashraf and Areeba Ali Hamdani (Guriya). Sami Khan deserves a special mention here for his solid performance and for being part of the drama right till the end. Sohail Sameer also gave an unforgettable performance even though he was part of the drama for a few weeks only. Although Shayyan and Mehak's track never appealed to me, I was genuinely pleased to see them together and happy in the end.
Mushk gave us some unforgettable moments, well-defined characters, and meaningful dialogues. In a subtle manner, Mushk also highlighted the importance of consent and the double standards of society. Imran Ashraf's script was novel and appealing at the same time. I am certain that his next script will even be better therefore I will be looking forward to what he has in store next. I am glad that this drama got the attention it deserved.
I would like to thank all those readers who commented regulalry even though there has been an ongoing issue with the comments section.
Did you watch this last episode of Mushk? Do share your thoughts about it.