Celebrities have a reach to millions of fans through their social media accounts. These accounts, on one hand, have allowed the fans to reach their favourite stars but on the other hand, have provided bullies with an opportunity to harras them on social media. Even the families of these celebs get a lot of unwanted criticism and stupid comments. Model and actress Nadia Hussain took to her Instagram and slammed these bullies. This is what she said: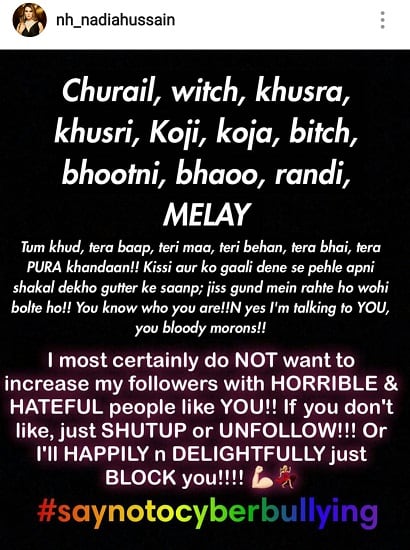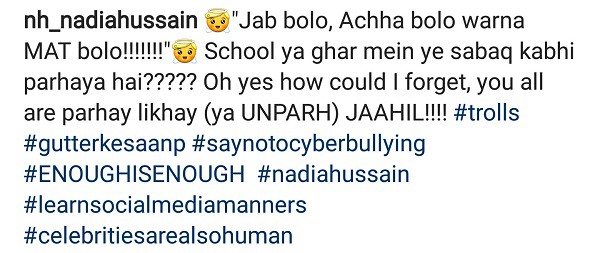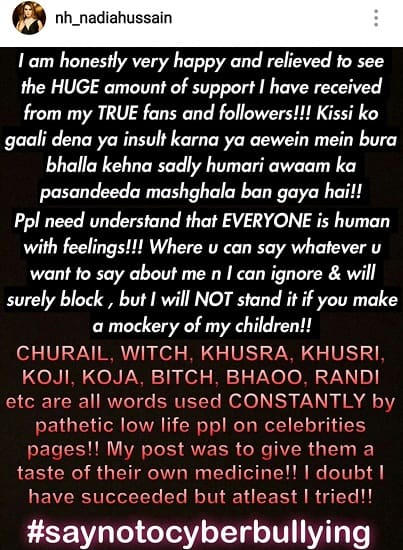 Nadia has raised a very valid point. Cat-calling others and saying names does no good to anyone. If you cannot say something good, do not say anything at all.
What are your thoughts on cyber-bullying? Share in comments!