The viewers who have been big fans of Nadia Khan were waiting to see how she chooses to open her Morning Show and which guest she will invite to her first show after 5 long years. The big surprise was that Nadia Khan did not invite any guests to this first show but she was asked by her producers to talk about herself only.
Nadia Khan started her show by telling the viewers why she left without saying goodbye. She said,
"I don't believe in goodbyes, I believe in welcoming people."
She said that she left television because she felt like she was not giving her family enough time. Talking about this big step she said,
"I used to think that my life will end if I stop doing these shows because this is what I have been doing for the longest time but when I decided to give myself a break it was actually a lot of fun. I think everyone needs to stop doing what they have been doing for a long time sometimes in order to give time to their family."
Nadia Khan said that she was always an impulsive person and this decision also was an impulsive one.
Talking about her childhood she said that she was always very confident. She said,
"If I was born today I would get a lot more recognition in school. Back in the days when we were children such confidence was not appreciated."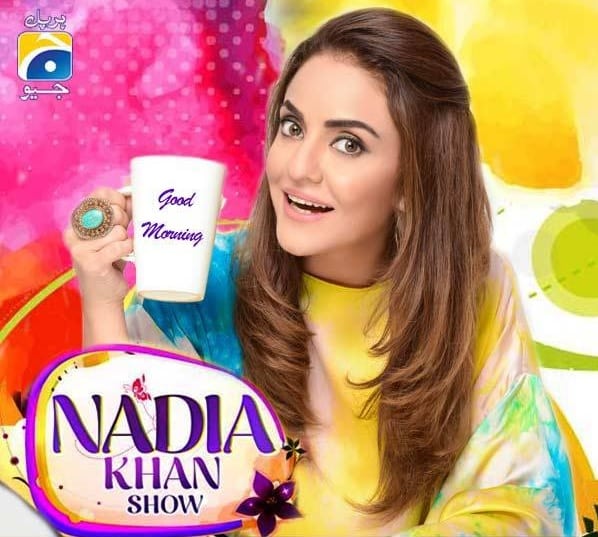 Nadia Khan showed clips from her old dramas and told the viewers how she started her career.
"I gave audition twice for PTV but they rejected me because they thought my accent was too English and my Urdu wasn't very clear."
Uncle Sargam's show was a major breakthrough for Nadia Khan. Talking about the show she said,
"I only got to be the host in the show after the initial host got married and the producers could not find anyone else for hosting the show."
Did a career in showbiz at such an early age effect Nadia Khan's studies? She told her viewers,
"I was always an outstanding student. I am saying that because I want people to know that I never compromised on my studies. I used to study even between shoots."
She shared that she worked very hard to get where she is today. She also said
"People who I have introduced through my show are big stars now. When they meet me now they thank me for giving them a chance in my show."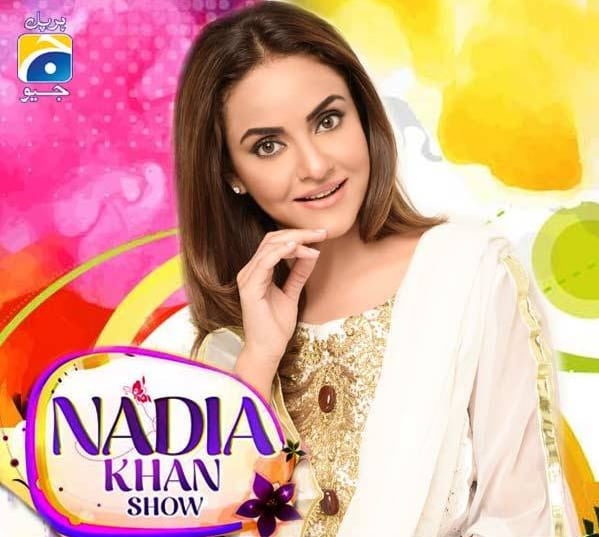 Nadia Khan said,
"We gave hope and positive energy to women who were sitting at home and were depressed. Many people say now that Morning Shows are not serving that purpose any more."
Nadia Khan also talked about her favorite shows and reaction by celebrities that surprised her. She said,
"I have never dramatized anything on my show for the sake of ratings. People might have felt that certain things were not spontaneous but that is not the case. Viewers loved my show for what it was, I did not need to dramatize anything."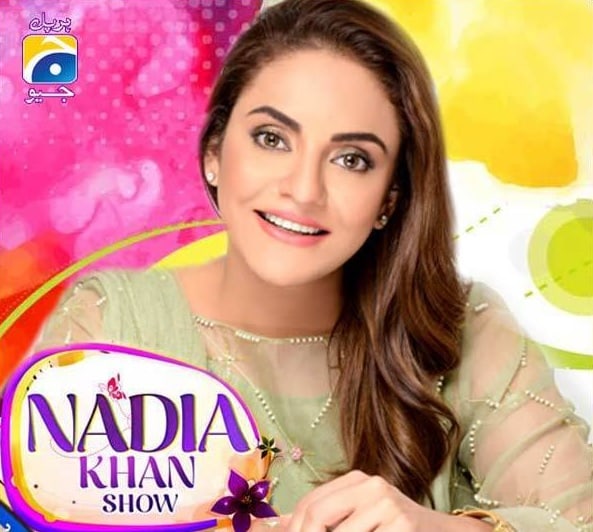 Nadia Khan gave a lot of time to talking about the Indian celebrities who came to her show. Nadia said jokingly,
"The biggest dilemma in my life is that people only remember the one year in which I gained weight. They have forgotten all about all the years I have been fit!"