Naimal Khawar and Hamza Ali Abbasi got married on August 25th, 2019. They have been the talk of the town ever since the news of their marriage became public. Hamza Ali Abbasi also took the attention to explain his reasons behind this marriage and it stirred a huge debate where everyone felt the need to have an opinion on Hamza and Naimal's personal life choices.
After August 25, 2019, Hamza Ali Abbasi and Naimal Khawar were again in the news but this time for all the right and positive reasons. People could not stop raving about how simple, beautiful and elegant everything was. Be it the wedding décor, the venue, Hamza Ali Abbasi's traditional attire or Naimal Khawar's simple, classic and effortless bridal look.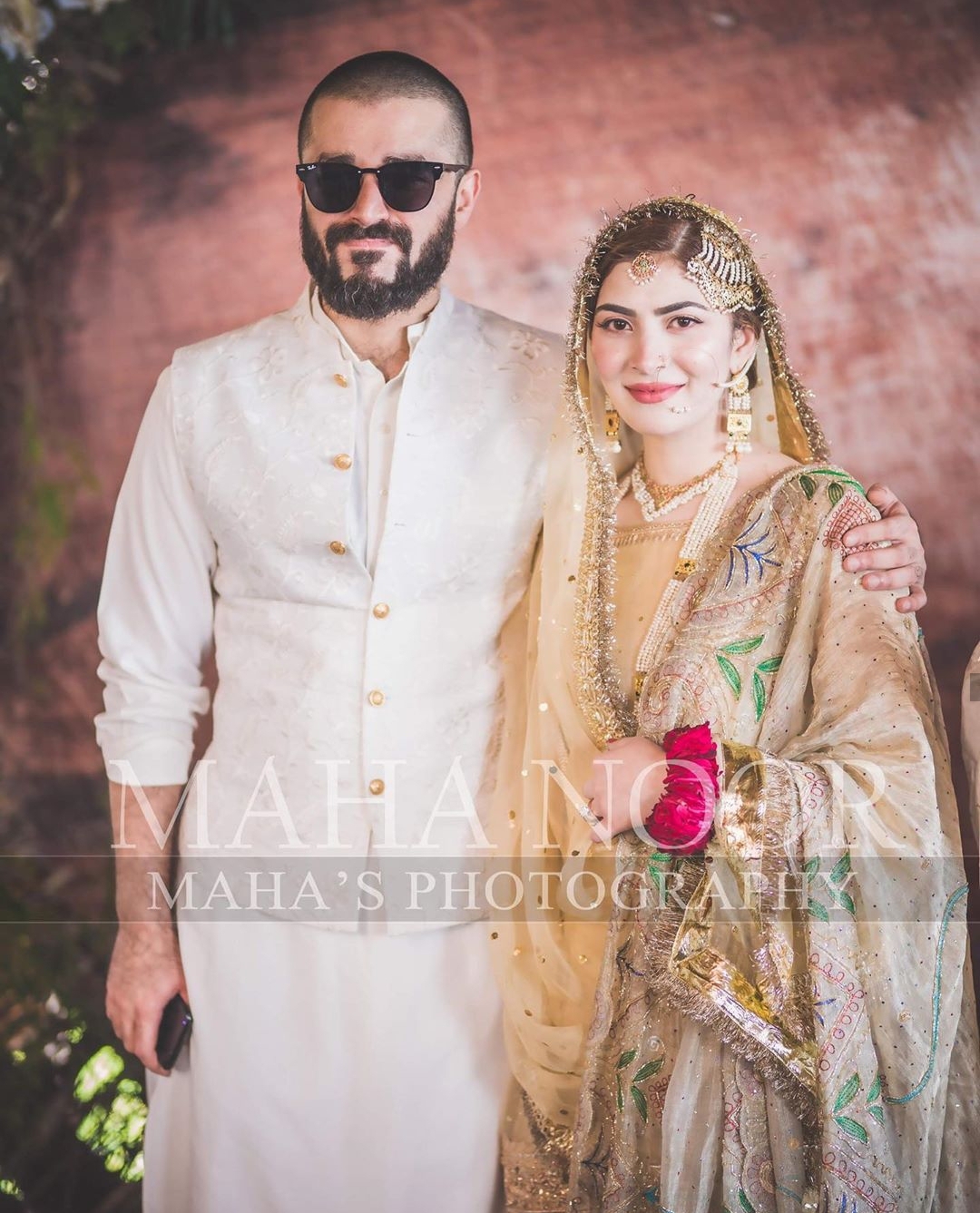 After the pictures started circulating, Naimal Khawar's dress designer Maheen Shah let everyone know that she had the pleasure of designing Naimal Khawar's bridal dress, part of which belonged to her mother. Maheen Shah gave a designer perspective and spoke in detail about what materials and fabrics she chose and how the entire dress was made. Maheen Shah also shared pictures from behind-the-scenes of when the dress was being made and she also showed pictures from Naimal's final trial and fitting session.
For the first time after her marriage, Naimal Khawar decided to give an insight and share her own perspective as a bride. Naimal Khawar told how wearing her mother's bridal dress was so emotional and close to her heart. Naimal also discussed that she did her own hair and makeup on her Nikkah because by the end of the day, what mattered to her the most was her comfort and happiness.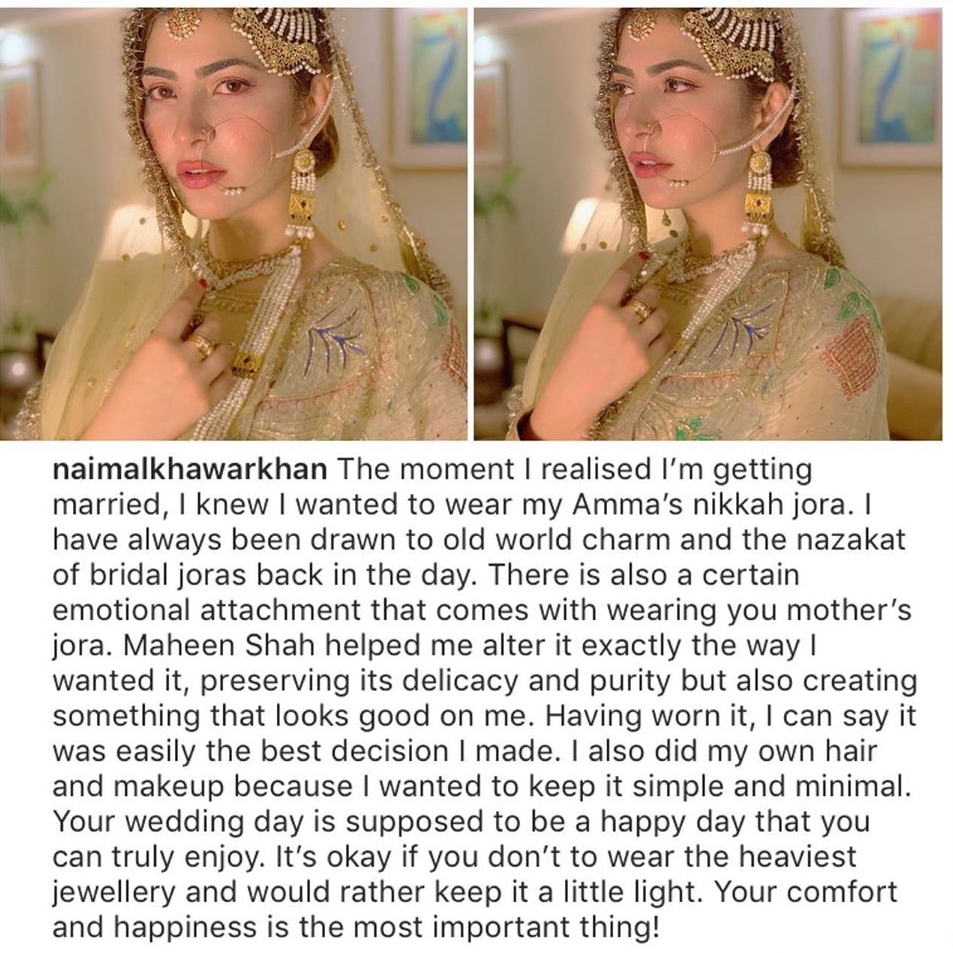 No wonder why Naimal not only looked radiant but had a glow-from-within because she was a happy bride. Naimal Khawar went for a very basic side parted hair tied in a bun. Her makeup look was basic and fresh, with a flush of color on her cheeks, natural fluttery eyelashes, glowing and radiant skin and a nude peachy lipstick. Her entire look was perfect for a day wedding and despite gravitating towards simplicity, Naimal made a beautiful bride.
Have a look at her Nikkah pictures: