Nauman Habib to work in an Indian drama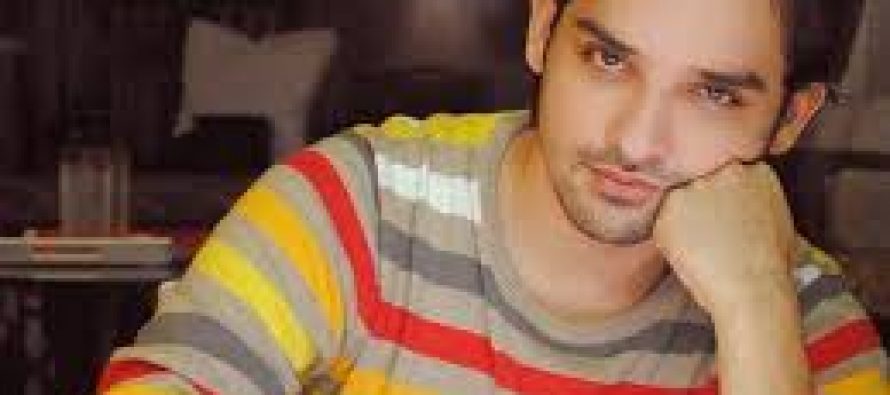 Recently quite many Pakistani artists are seeking to work in Indian productions. Nauman Habib Khan, the shahid bhatti of film Mein Hoon Shahid Afridi is also working in an Indian production. However unlike other artists working in in Indian films Nauman Habib is working in an Indian drama.
Shot in UAE the name of this drama is Parwaaz and it is based on the plight and struggle of workers from sub-continent working in UAE. An indian director Faheem Imaandaar who direted another Indian soap drama Uttran is directing this drama.
Nauman Habib is playing the role of a Pakistani in this drama
Full content from Urdu Daily Dunya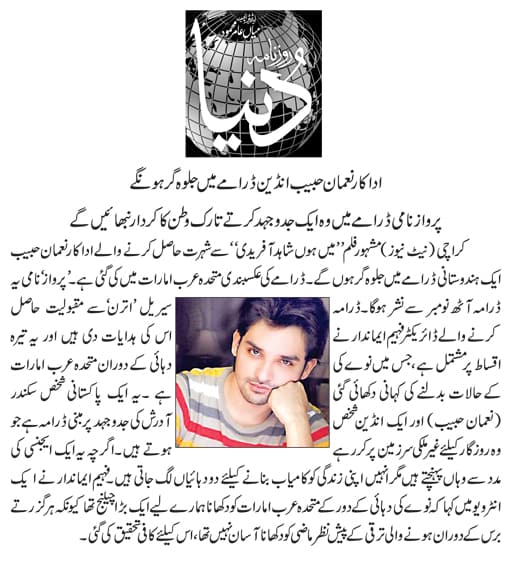 Rashid Nazir Ali
---