This second episode of Neem was as meaningful as the first one. With the exception of two scenes, all the others added something to the story. So far, the script has clarity and meaning. There is a variety of characters and tracks in the drama. Till now, most of these characters are interesting.
Different Aspects of Cyberspace
This latest episode opened with introducing new characters which brought with them a new theme as well. It was amusing how the fake online persona which is a constant in many people's lives nowadays was shown from a realistic perspective. A person, who did not even have a steady job and was incapable of running his own household, had an online persona which his followers were impressed with. Not just this, but maintaining this fake persona online was so important to him that he was willing to bear insults because of it. Whatever he was going through in real life did not matter as long as his fake persona stayed intact. This mentality is so widespread nowadays and the way it was covered was on point as well as entertaining. Even well-known celebrities focus a great deal on maintaining a certain image online irrespective of what they are going through in their real lives. It was also a good way of showing people the truth behind the lives we often see people living online. The dialogues and the situations made these scenes entertaining and the message that the writer was trying to convey did not come across as preachy.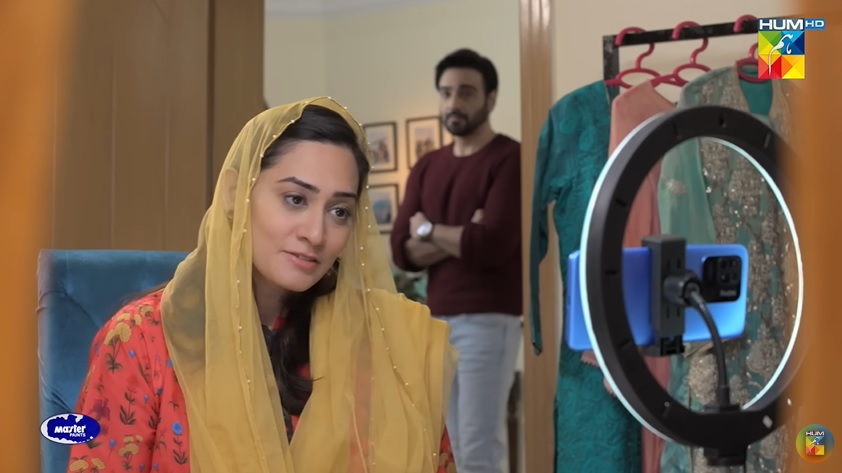 These opening scenes also showed how different people use technology nowadays. The online dum was hilarious! Everyone was shown using this technology to run their respective businesses whether it was the peer or the online seller. And then there was Shazil's brother who used technology as a shortcut to get attention and praise. This was of course the most shallow use of technology but one which has completely taken over specially in the past few years.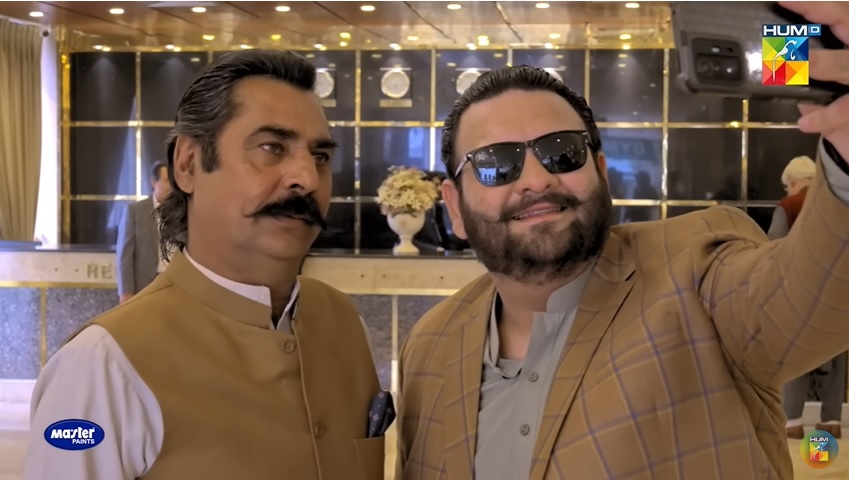 This was the first introduction to Shazil's household. Clearly, his family and circumstances are poles apart from that of Zimal. Although Zimal's brother and bhabhi are good-hearted individuals who love her, the scenes in this episode suggested that they were scared of what people might say about the incident. However, this entire situation did not go well with Zimal's personality and everything she has achieved so far. How could a brother who is so concerned about such matters let his sister achieve so much? Shazil's family, on the other hand, is the perfect representation of a chilled-out family. There was no negativity in the scenes showing his interactions with his bhabhi and nephew. The brother, although useless, had no issues with his wife using technology as a means to further her business.
All the actors in these opening scenes played their part well. Honestly speaking, it took me a few minutes to warm up to these new faces because they were presented on-screen without any prior introduction. Perhaps, also because I was looking forward to an opening as powerful as that of the first episode. However, these characters managed to get the message across and the actors did a decent job.
Karamat, Zimal, Ashhad and Shazil
So far, Neem is anything but a love triangle but the whole Kamran, Shazil, Ashhad, and Zimal scenario does point towards one. What Karamat feels for Zimal does not pass as love, of course! However, he wants to marry Zimal therefore he is bound to be the toxic aashiq which we have seen a little too often in dramas. Ashhad's love/infatuation for Zimal, so far, is more of a reflection of his naivety than anything else. The promos of the drama suggest that this attraction towards Zimal will ultimately be the determining factor in his track. All of his scenes till now have been centered around Zimal, I am waiting to find out more about this character and I hope that his track will get more interesting as the story progresses.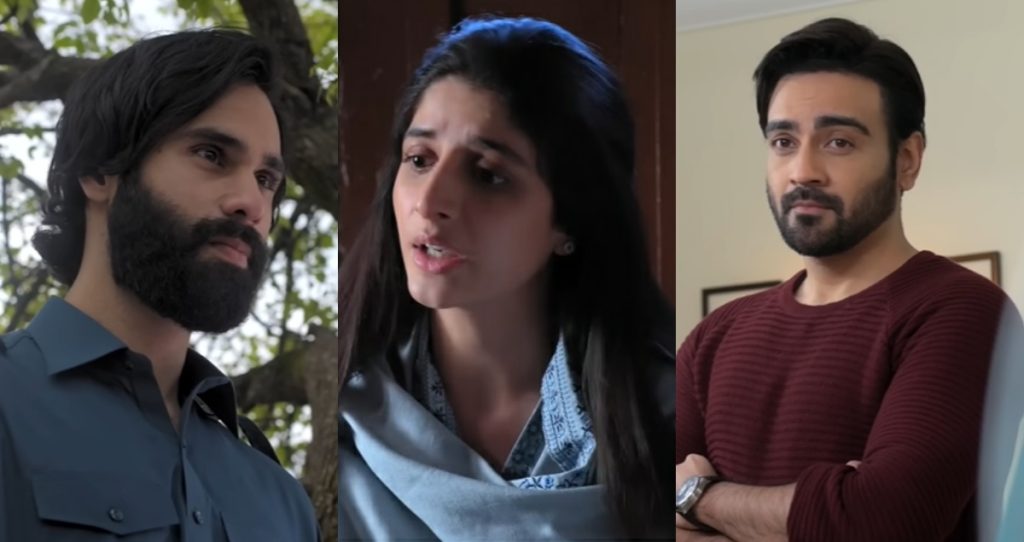 Karamat's character is not brand new and we have seen Syed Jibran play similar characters multiple times on screen. While in the previous episode, he did not do something 'extreme' when he was enraged but now it seems he might end up murdering his father. That will be the grimmest turn in the story which I hope does not lead to more such scenarios. Also, Baba Jaan's character is positive and likable; it would have been nice to have him around for longer. Kamran's scenes and dialogues are well-written since they leave no ambiguity regarding his character. All of his scenes in this episode revealed something new about the character. He is a disappointment to his father and has a sadistic mindset. The scene covering his point of view regarding his father was also well written since because of it, it was easy to understand why even with all his father's wisdom, he turned out to be an insensitive man.
Shazil's scenes so far have been as one-dimensional as that of Ashhad. In both his scenes in these two episodes, the focus was entirely on his eagerness to get married.
Favorite Scenes
Zimal's scene in which she talks about fairytales and why it was important for girls to be their own saviors was my favorite scene from this episode. I feel that we really needed to see such a female character in one of our dramas especially now when there are so many regressive characters on screen. She stated the obvious but then we are at a point where we need to hear our female characters representing women who feel the exact same way. Zimal's mindset regarding a woman's place in society and her identity could not have been put forward in a better way. Mawra Hocane's performance made this scene even more impactful. She delivered these dialogues like she meant them and believed in what Zimal was portraying. I must say that so far, Zimal's character has everything going for it.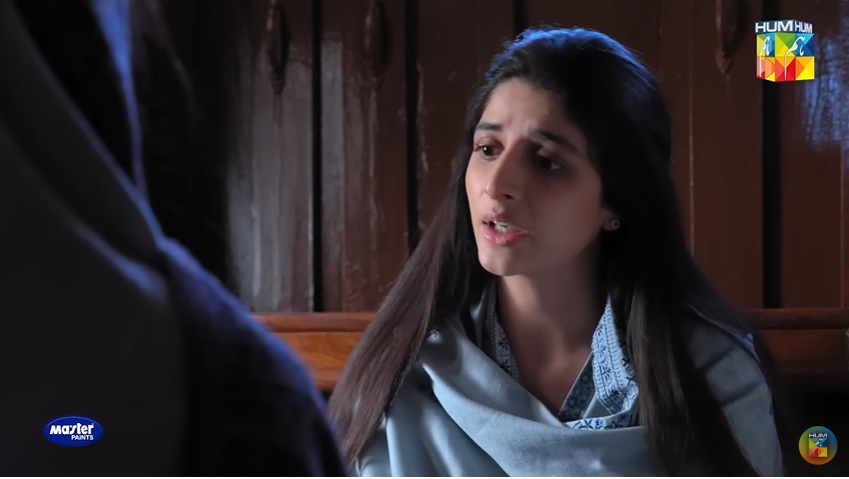 The second scene which I felt was really well written, superbly acted out, and meaningful was the last scene in which Kamran was watching kickboxing. This was such an intelligently written scene that reflected the sadistic element of Kamran's personality. The reference to Gladiator was also really interesting. Not only did Syed Jibran act superbly in this scene but the actor playing his assistant did a phenomenal job as well. It stood out because it was a short yet really meaningful scene.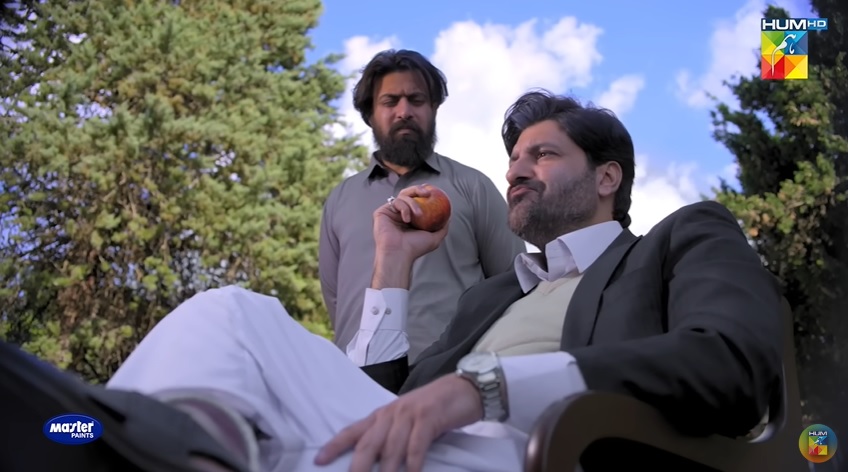 Final Remarks
Overall, except for two scenes, all the other scenes in this episode were exceptionally well written and the direction couldn't have been more seamless. Baba Jaan's narration of how things were in the past did not resonate with me because he painted a picture that was too rosy. However, his role as a whole is extremely likable in so many ways. Yousuf Bashir Qureshi is the perfect choice for playing the role. It will be sad to see him exit the drama in the upcoming episode. Although Zimal's character is just what the doctor ordered, the scene in the university could easily have been chopped down. The 'lecture' was too long and it did not have any new information about the character or the track. Also, Ashhad's character's stuttering almost disappeared in the only scene he had a few dialogues which was rather odd considering the fact that it was pretty obvious and present in all the scenes last week.
Out of all the dramas on air right now, old and new, Neem is the only drama that is off to a remarkable start. I hope it continues to go strong.