Neem continues to be an intelligently written drama which is not flawless but it is definitely much more entertaining and meaningful than many of the other dramas on air right now. I think that Neem is currently the only drama on Hum that provides quality entertainment. I had huge expectations from Jhok Sarkar but I am finding it really difficult to sit through it. Ishq Gumshuda is repetitive to the core. I have heard wonderful things about Yunhi but watching it can be taxing, therefore I am trying to sit through the first few episodes so that once the story takes off I can find out why some of our serious readers are appreciating it. Mere Ban Jao has unfortunately turned out to be a lost opportunity. Pyari Mona also falls in the same category. Therefore, right now Neem is the only play on Hum which I feel has a lot of potential. Apart from a well-written script, Syed Jibran and Mawra Hocane's performances keep me glued to the screen. The cinematography is remarkable and the editing is top-notch as well. The 'preachy' element of the drama has also lessened with every passing episode.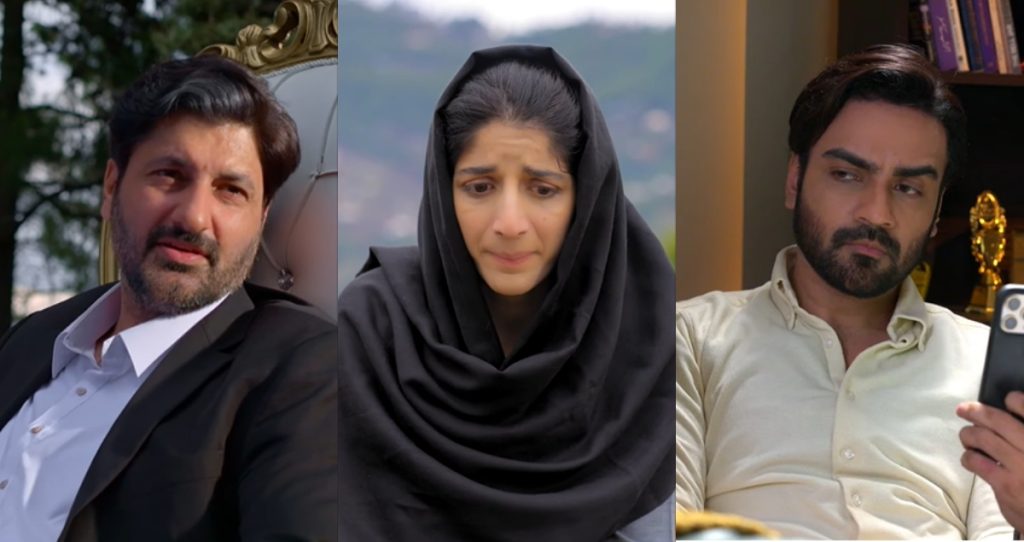 Right now, Express Entertainment is definitely taking the lead with dramas such as Guru, Gunah, and Meher Mah. Unfortunately, the awaam is busy watching Tere Bin and Ehraam-e-Junoon! No wonder the producers are scared of experimenting. Coming back to Neem's latest episode, this one belonged to Karamat (Syed Jibran) as well. Although, the characters in the story are black and white they do not insult the viewers' intelligence. All of these characters are believable and they have a story to tell as well. The writer is serious about telling his story logically and is not following the producer's lead. It is easy to tell when a writer has written down a drama using his own creativity and wisdom because the story flows smoothly when that is the case. Unfortunately, Pakistani dramas have gone downhill to such an extent that you find yourself appreciating certain aspects of the script which should actually be a norm.
The Aftermath
This latest episode opened with a surprising twist. Just when Karamat thought he could now do whatever he wanted even though he knew what his father desired, the lawyer came up with a video of Baba Jaan's will regarding the land which was the main bone of contention. Baba Jaan was a wise man who could foresee that Karamat might stand in his way therefore he made sure his will was rock solid. It was good to see technology being used for this purpose especially because even nowadays in dramas a lot of misunderstandings are created by completely ignoring such usages of modern technology which is easily accessible to all! It was also interesting how this wakeel who came across as someone who could easily be intimidated, pleaded his case in such a convincing manner. He could have shown the video proof in the beginning as well but he tried to convince Karamat first. His matter-of-fact tone made this scene even more interesting.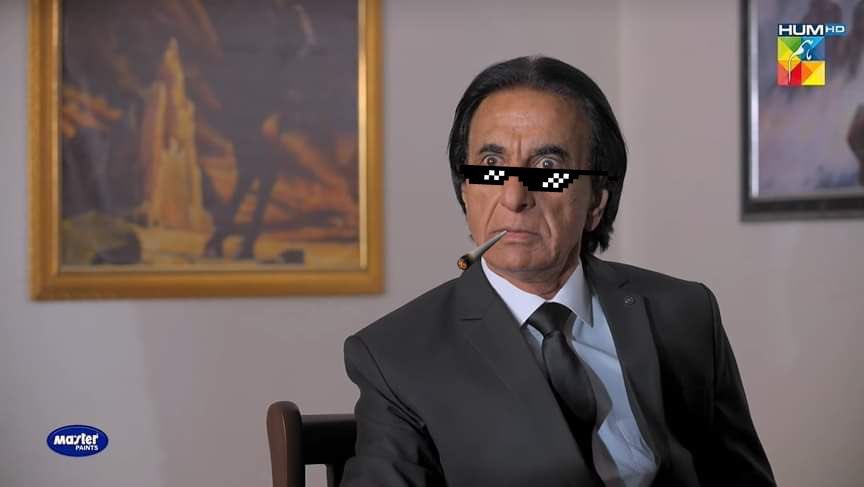 This well-crafted scene was followed by another brilliant scene that carried so much meaning. Deep down Karamat still felt guilty that is why he confronted his employee for judging him. This was such a fantastic scene; the perfect example of great camerawork and superb acting. Syed Jibran nailed it completely and all the other scenes that followed were equally brilliant in terms of acting in particular. The way he changed his demeanor and tone while interacting with different characters throughout showed yet again his precision as a performer. He is one of the few actors who make a negative role stand out especially when the character has such interesting traits.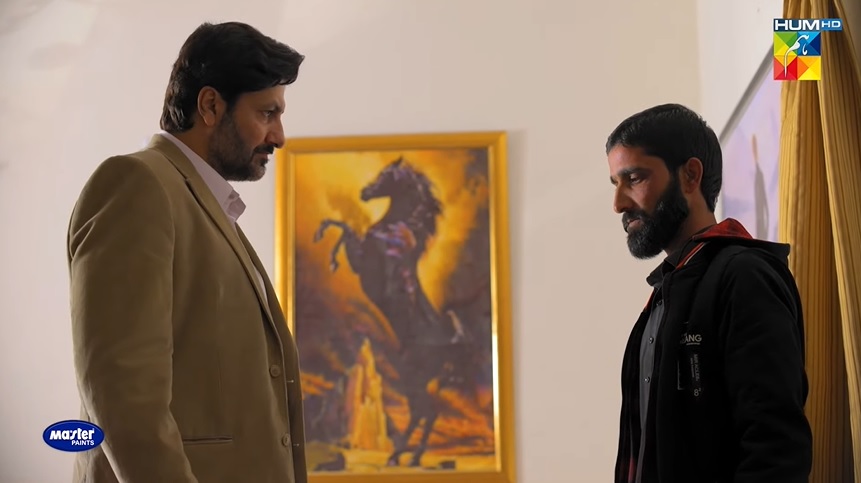 Mein buhat dukh mein tha, pachta raha tha … baaz nahin aye na aap. Karamat's 'conversation' with his late father at the graveyard was one of the many brilliant scenes in this episode with glorious cinematography. This was yet another meaningful scene that gave the viewers more insight into this twisted character. Karamat is a true psychopath, who has a proper rationale for each one of his wrongdoings and in this case criminal act. He justified killing his father once again. Even after taking his father's life, he still considered himself the victim! Woh tu acha hua meinay aap ko maar diya verna aap tu Islamabad wala bangla bhi khairat kr daitay! Brilliant dialogues which showed how 'right' Karamat was 'in his own head'. After being convinced, more than ever, that his father deserved what he got, he quickly moved on to living the life he always dreamt of but couldn't because his father was always an 'obstacle'. After his father's will, he now felt he had the 'license' to celebrate his freedom.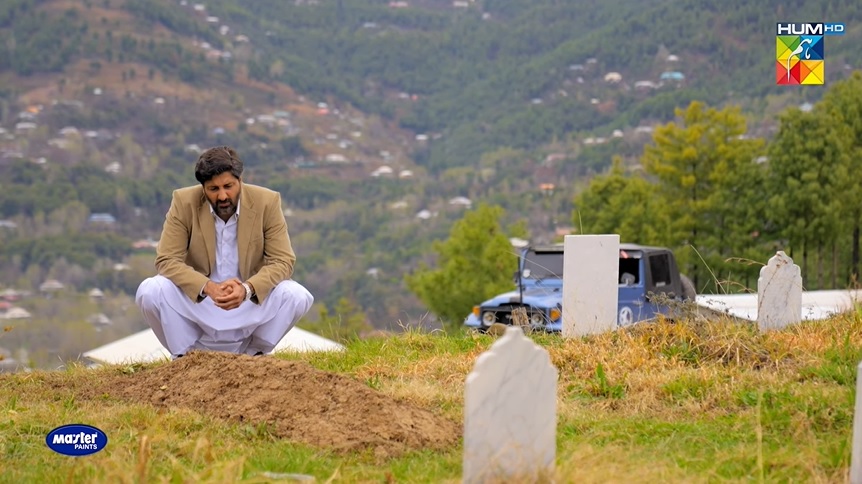 Zimal's entry at this point and the complete change in Karamat's expressions as well as his tone went to show he knew how to hide his true colors when necessary. I loved how Mawra wore no make-up in this scene; she looked like Zimal was going through hell. Her performance was on point, particularly in this scene.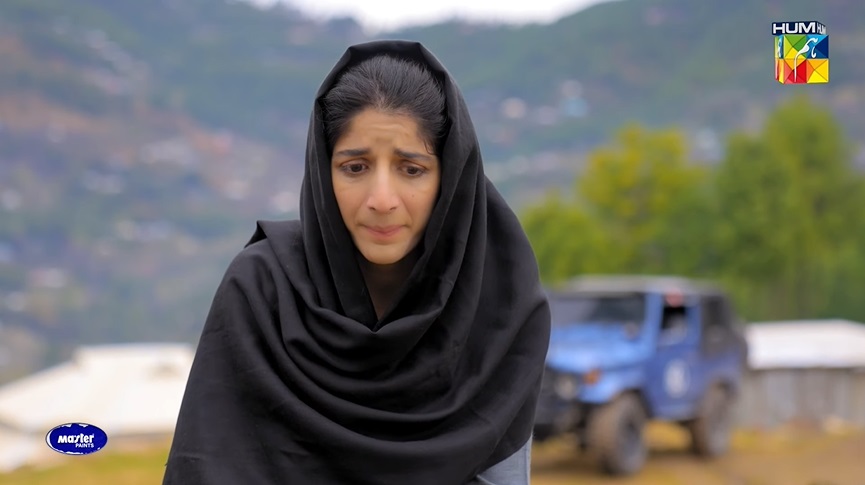 While Karamat's scenes had so much to offer in this episode as well, both Ashhad and Shazil's scenes did not offer anything new or grand. Ashhad's scenes once again revolved around his fascination with Zimal and his dream to marry her. Shazil is also waiting for the day when he will finally get married to Zimal. So, at this point, all the 3 leading men of the drama want to marry Zimal. Each one of them is in love with Zimal but Shazil is the only one Zimal wants to marry. I find this particular aspect of the drama most boring! There isn't much to Shazil's character, so far. He is Zimal's fiancé and a 'nice guy' but that's just about it! Karamat's character is negative but his track is far more interesting than Ashhad and Shazil's tracks. Ashhad got more screen time than Shazil in this episode but his scenes did not offer anything substantial. His mother finally agreed to go to Zimal's house with the proposal and by the end of this episode Ashhad found out that Zimal was getting married. Is he really going to approach her? I am waiting to find out what this character and track has to offer.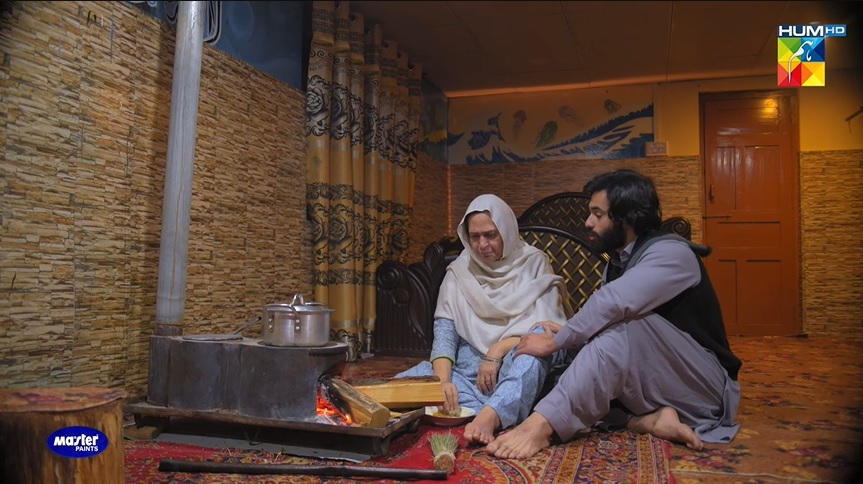 Karamat weaved a story for the proposal and he was quite convincing as well! Gladly Zimal and her brother do not lack common sense like many other characters we see in dramas all the time therefore, they did not believe what Karamat had to say even for a second. I literally breathed a sigh of relief when I saw their reactions and my faith in the writer doubled! We have seen too many such scenarios being prolonged in our dramas; I am glad that was not the case here. Once again, it was Karamat who moved the story forward because it was only after his proposal that Zimal decided to get married to Shazil immediately after the chaliswaan.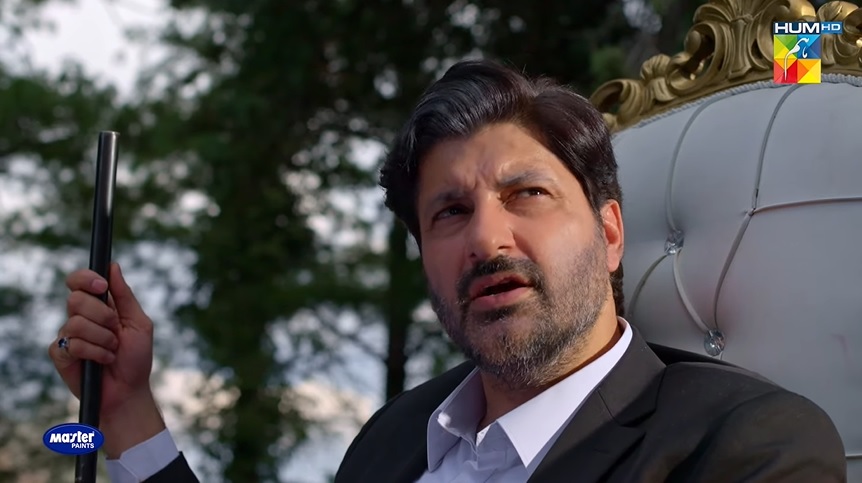 Allah ko maalik banate kab ho tum log pehle khabay sajay hur jaga try maarte ho was actually a dialogue that made me laugh so hard because of the irony of the situation! This 'sermon' was coming from a son who murdered his father and clearly had no faith in Allah! Yet he felt he had the right to say this to someone who was actively involved in welfare. And the fact that he delivered these dialogues sitting on his 'throne' made them even more amusing. Karamat's self-righteousness couldn't have been translated on screen more effectively.
Final Remarks
Neem continues to be an entertaining drama with Karamat's character winning me over every week. He is an exceptionally well-written and executed character. This was another episode with beautiful cinematography. I am looking forward to watching what the makers have in store for us next week.
Are you watching Neem? Share your views.