This latest episode of Neem showed how the main characters started their new lives. Mawra Hocane and Ameer Gillani's performances stood out more than any other in this particular episode. Ameer Gillani impressed me specifically because he has truly stepped out of his comfort zone while translating this character on-screen. All the tracks in the drama, so far, are meaningful in their own way. Zimal's character could have been seriously annoying had Mawra Hocane not portrayed it on-screen in the most gentle and likable manner. However, some of the dialogues could easily have been cut down because unless you want to find serious meaning in a story, such sermons can be difficult to sit through. Having said that, personally, I like Zimal's character even though what she did in this episode could be termed as being 'nosy'.
Zimal's Track
This new episode opened with starting the same debate with which Neem opened. The importance of a teacher's attitude in a classroom and with their students definitely makes all the difference but it isn't very often that we see that being the center of discussion in the entertainment medium. It is also interesting how the writer has focused on this particular message multiple times in different settings. Through Maryam's character, the writer showed how sometimes teachers end up taking out their anger on their students. Some of the things that Zimal said to Maryam were not 'brand new' but they probably had an impact because they were coming from someone like Zimal. The part about the kind of environments these children are coming from and how the time they spend in school affects their personality was the most meaningful element of this conversation. I must say that Mawra Hocane makes even those scenes likable which could easily pass as unnecessarily preachy.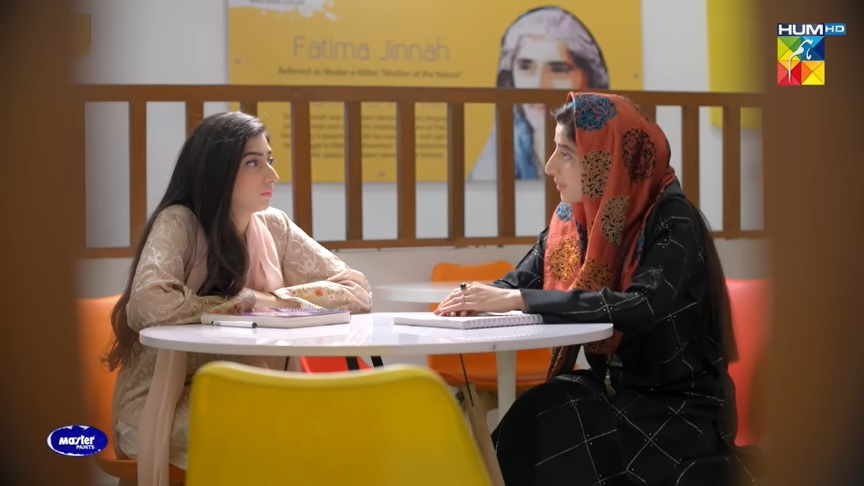 Zimal and Maryam ended up being friends and Maryam found a purpose in life as well. Somehow, I did not like the part where Maryam tells Zimal that she was really lucky when she met Shazil. Surely, Shazil is equally lucky considering what a good soul Zimal is. This was a rather stereotypical situation in a track that is anything but that!
Ashhad's New Journey
Ashhad's track took a more interesting turn in this particular episode. Ashhad's bond with his new friend and his focused approach was shown on-screen convincingly. It is also good to see that this track has been shot in the US, unlike many other dramas where such tracks are shot in closed rooms to give the impression that someone is abroad. The outdoor scenes give a bigger canvas for the viewers to look at and make Ashhad's life abroad easier to relate to. I am wondering if Ashhad will have to pay a bigger price for running away from Zimal than he anticipated. His mother is not well and if she passes away, he will not even be able to see her.
Even after coming as farthest from Zimal as he possibly could, Ashhad still thinks about her and is trying really hard to get himself busy with the work so that he can distract himself. By the end of this episode, Ashhad got the kind of job, which it seems, will probably change his destiny. It is interesting that Ashhad does not share anything about his personal life with Faisal even though they have developed a close friendship. Ashhad did not get the love of his life but his character and journey are far more interesting than that of Shazil. Shazil is a great, unproblematic husband but he does not have a life or personality of his own, he comes across as Zimal's 'extension'. It is always good to see men respecting and supporting their wives on screen but a character is more appealing if it has a story of its own as well.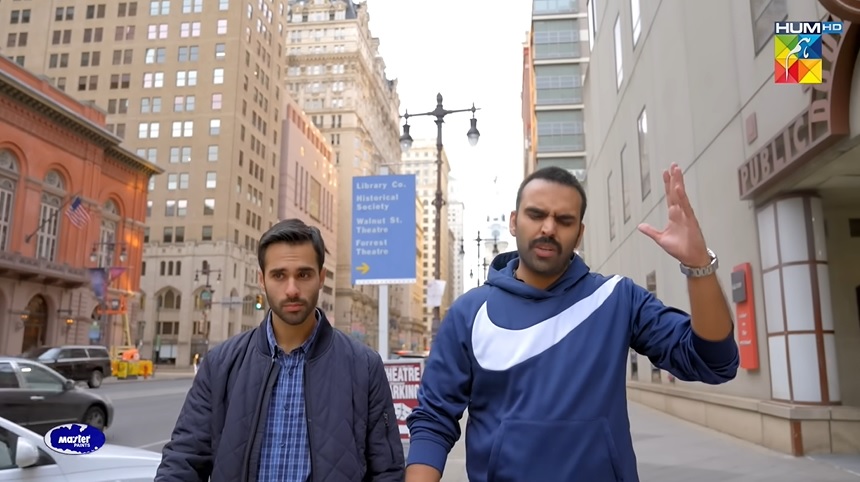 Karamat's Track
Even after being diagnosed and the cautions prescribed by the doctor, so far Karamat is just as bitter and negative as before. His character is the only black character in a drama that has a lot of positive characters. Right now, this track is completely isolated from Zimal's story. Karamat did not follow even the simplest advice given by the doctor and it is highly likely that his stubbornness will leave him at the mercy of people who he is constantly telling off. This track, for now, seems quite predictable. Syed Jibran made this character stand out in the previous few episodes but the fact that Karamat is not a layered character, overall, stands out like a sore thumb at this point. His story is progressing gradually and it remains to be seen if there are any surprises in store.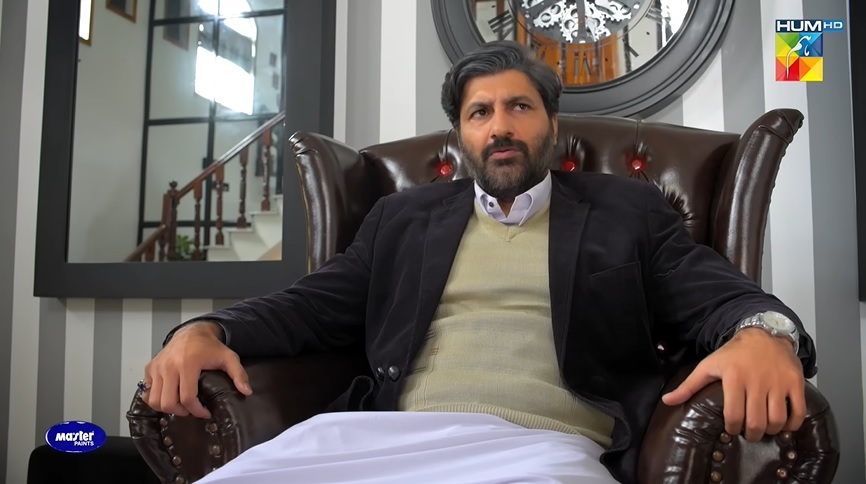 Final Remarks
Even though Neem has black-and-white characters, I am enjoying watching the drama because it has some refreshing elements and new themes. The performances as well as the amazing cinematography continue to make the drama one which I want to tune into every week and feel that it is worth watching. By the end of this episode, Zimal's bhabhi got the kind of news that might be difficult to handle even for someone like Zimal. I am waiting to see if we get to see more shades of Zimal's character in the upcoming episodes. Ashhad and Zimal's track right now is more interesting than it was ever before. I only wish that Zimal's conversations were not as preachy as they are. If some of these dialogues were chopped down, these conversations would have been crispier and more engaging. Overall, however, I look forward to watching Neem and it continues to be one of my favorites even though with Green TV we are spoiled for choice.