Neem continues to be one of those dramas that keep my interest alive. Even though there are plenty of entertaining dramas on air right now but I still find myself looking forward to Neem. The refreshing elements of the script coupled with an unpredictable storyline, make Neem one of those dramas that have been on my must-watch list this season. There were significant developments in both these episodes in all the tracks. Shahzad Kashmiri's direction has definitely contributed to the appeal this drama holds for me. The scenes are short and to the point even when sometimes they are not brilliantly penned down, the execution saves the day.
Some of the dialogues in tonight's episode, however, hit all the right chords. The writer encapsulated Zimal's feelings in particular in the most apt manner possible. Mawra Hocane's performance remains the most likable element of Neem. Ameer Gilani has quickly turned into one of my favorites since he has translated the changes in Ashhad's character and his personality traits on-screen brilliantly. Also, Ashhad's track is turning out to be far more interesting than my expectations. The boy who once had no purpose in life is now on a track which is bound to land him places.
Even though I found myself questioning the behavior of the doctors toward Zimal's condition multiple times, I found it easy to relate to Zimal's mental state. This track could have been handled in a better manner. However, overall, these two episodes had so much to offer that I had enough reasons to continue having faith in the writer. Tonight's episode was a complete winner even though I felt that Arslan Naseer's performance left a lot to be desired.
Zimal's Inspirational Journey
Episode 8 opened with the doctor telling Zimal that she could never be a mother. I am certain I was not the only one who was most curious about how Zimal who has always been the most positive person, would react to this sad news. Similarly, Shazil had been an exemplary husband till now therefore I was also waiting to see how he would respond. I must say that just like everything else about Shazil's character, his reaction to this news was also not 'satisfying' enough. I feel that this is one character that lacks depth and layers. Arslan Naseer's performance has been pretty basic as well. There were some scenes in this episode which were written well but Arslan failed to do justice to them. Overall, the way Shazil reacted has been disappointing as well as surprising. He had been shown as the most open-minded and generous individual therefore his initial extremely bitter reaction was not expected at all. However, one cannot 'argue' with how he reacted because that is the direction the writer wants this track and character to go.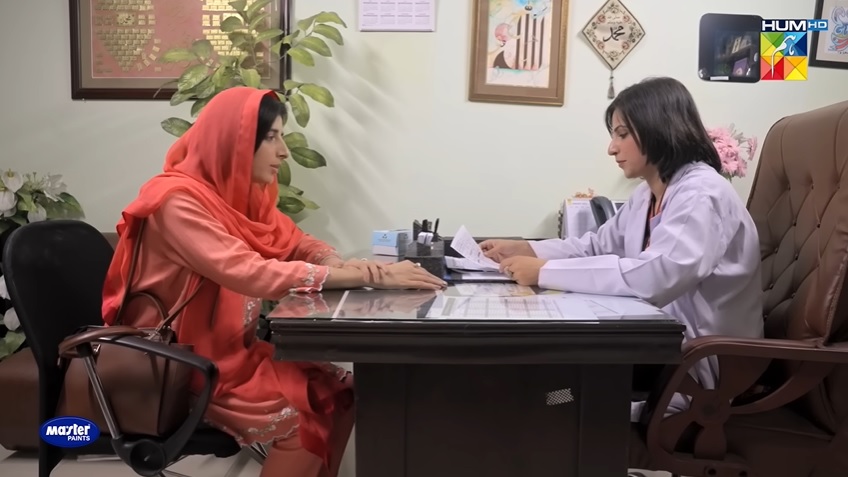 Zimal's reaction, on the other hand, was refreshing and completely in line with her character. Through this character, the writer showed how women have added responsibility in such a situation and even though they are also suffering but they are made to feel as if they have done something wrong. After the initial sadness, Zimal saw the bigger picture. It was good to see her being so optimistic even in such grim circumstances. Having said that, I did feel that her decisions were shown a little too quickly in the previous episode in particular. The writer could have shown her bouncing back and focusing on the school children first and then she could have thought about adoption. It also would have been nice if she was shown reaching out to her mentor in these trying times sooner. However, it was definitely great watching Zimal practice what she had been preaching. In this episode, her conversations with her sir were the cherry on top. I wish some of these scenes would have been added to the previous episode as well because I felt Zimal was fighting this battle alone initially.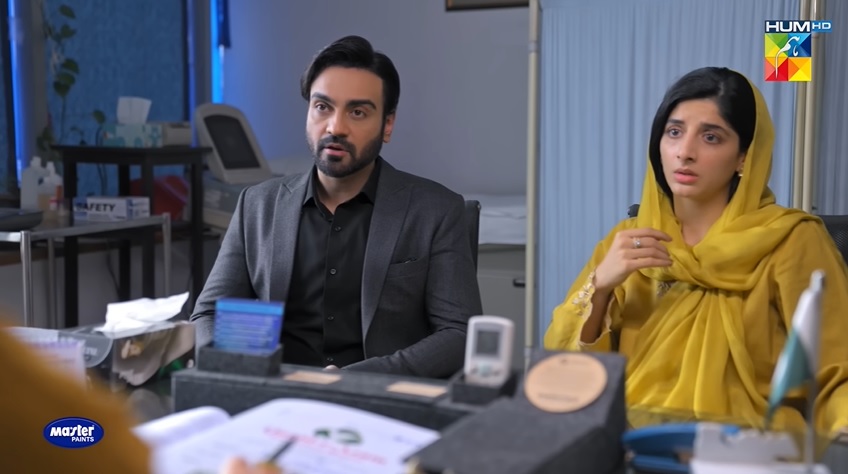 Mujhe kul raat se apna aap mujrim lg raha hey aur aap mazloom. In the latest episode, Zimal's opening scene with Shazil was meaningful and beautifully written and Mawra Hocane's performance couldn't have been more organic. Everything from her body language to her dialogue delivery made this opening scene extremely powerful. Mawra's performance and the impact it had on this character showcases the power an actor actually exercises. Only an actor who understands his or her role can do complete justice to it and Mawra has done just that. There is definitely reason to feel for Shazil but Arslan's performance is such that I have a difficult time relating to his struggles.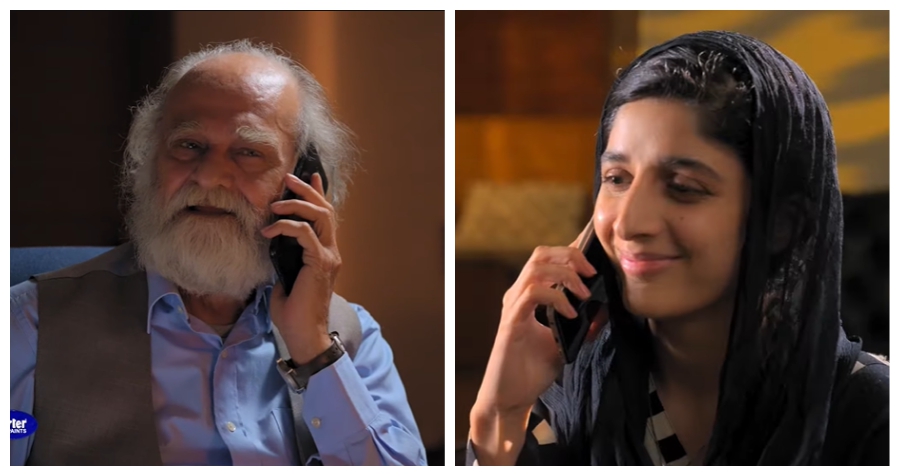 Karamat's Track
Karamat's track also took a significant turn in episode 8 which was carried forward in this particular episode. He still has more tricks up his sleeve. The fact that he got the legal paper signed by his father at such a young age went to show that he had been planning to do all this for a really long time. He has a fool-proof plan and now he also has a lawyer who is more than willing to help him. While his confidence stays intact even after the doctor told him that his condition could worsen if he was not careful enough, by the end of tonight's episode, God gave him yet another warning but Karamat is not in the mood to pay heed to any such warnings. I am glad that, unlike many other dramas, Karamat's punishment has started gradually. So, he is being given time to mend his ways, which I feel is something more in line with reality. Syed Jibran continues to give a superb performance, his track however is no longer the only appealing aspect of the drama. In fact, it has now taken a backseat with Zimal's track taking the lead.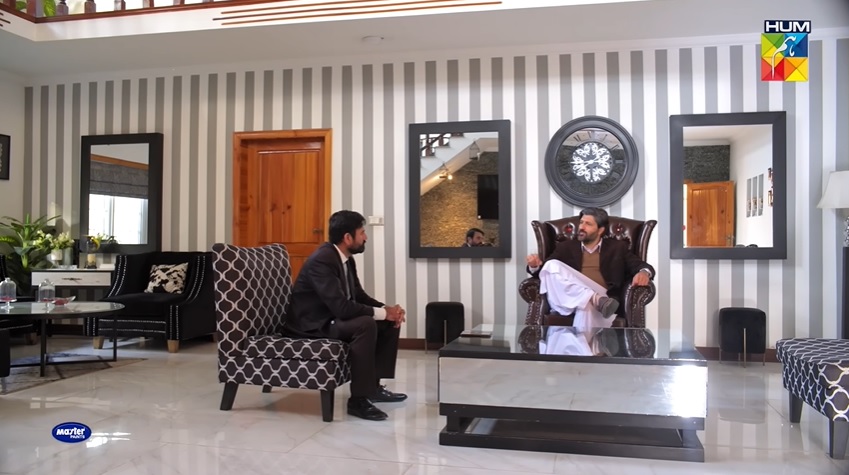 Ashhad Makes a Difficult Decision
Ashhad's track also moved forward at a steady pace in these two episodes. Faisal continued to show Ashhad the ways of this new world he has just stepped into and Ashhad's sole interest throughout was on earning enough to pay his loan back. For the first time, Ashhad shared his love story with Faisal and his perspective was actually quite interesting. Faisal already started suggesting the course of paper marriage in the previous episode and then the writer intelligently used Ashhad's mother's sickness as a logical reason for him to finally agree to the proposal. Ameer Gilani has played his part so well, I have warmed up to Ashhad's track all thanks to him and find myself rooting for him. There is an innocence in this character which is a rarity in our dramas especially when it comes to male characters.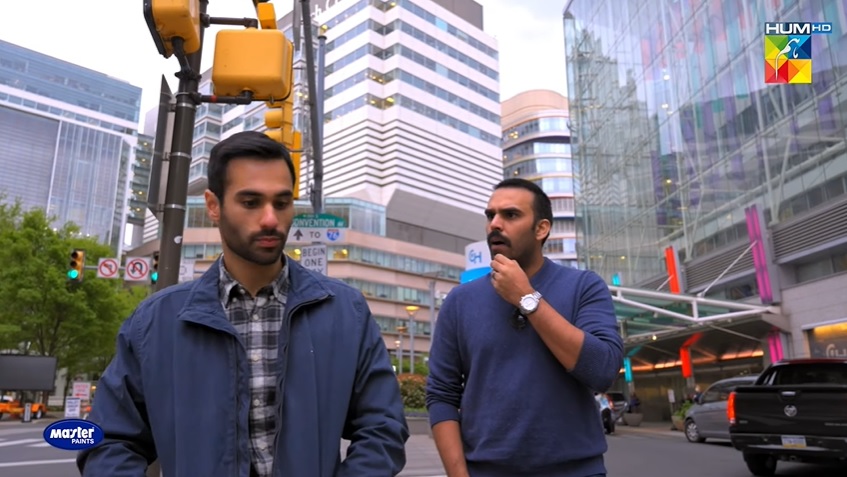 Final Remarks
The highlight of tonight's episode in particular had to be the realistic yet inspirational manner in which Zimal's journey was covered. For the first time, I did not feel Zimal was being too preachy and I actually loved all her dialogues. While the previous episode had a few developments which were not covered too convincingly, this one was completely on point. The preview of the next episode suggested that Zimal might have found her 'purpose' in life, other than the one she is already pursuing. I am looking forward to this track more than any other right now. It is such an inspirational track that goes to show that a single individual who wants to make a difference can do so much. Mawra Hocane wants the viewers to take her seriously as a performer and I must say that I am definitely on board. She has not compromised on any aspect of her character which is truly admirable.
Are you watching Neem? Share your views.