Mehwish Hayat is talented and beautiful Pakistani singer who doesn't need any introduction. She is a renowned face in Pakistan without a doubt. Recently , she has been spotted in Geo television's famous show Aik Din Geo Kay Sath where she talked about entering into the politics by formulating her own party in future.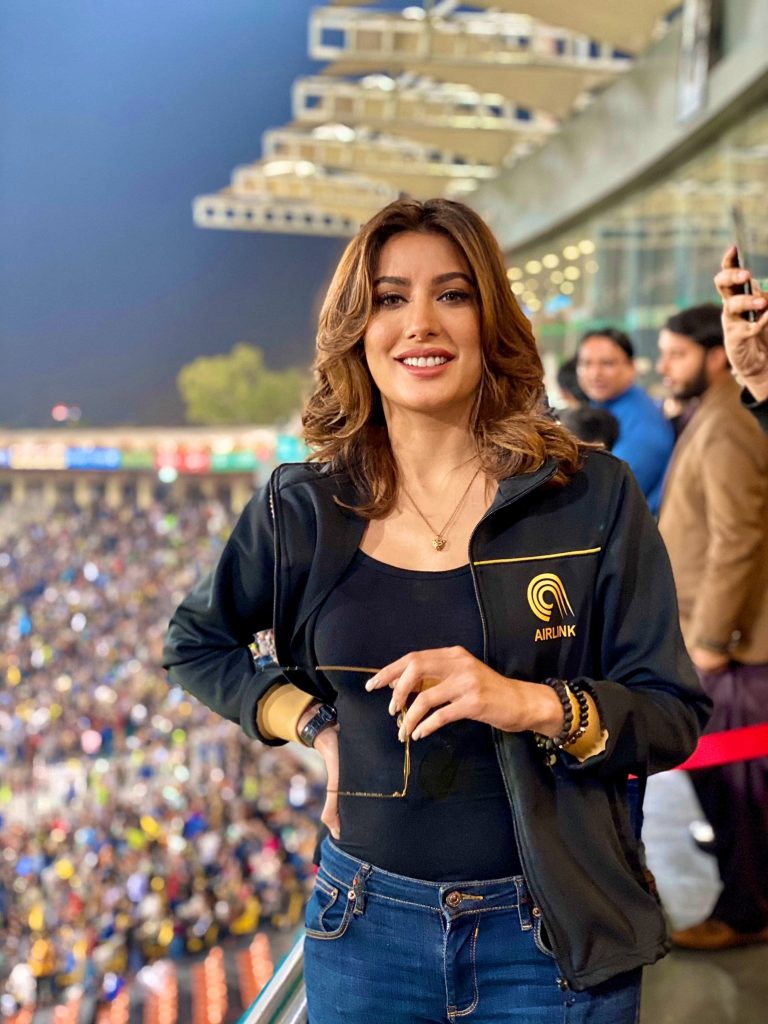 She discussed it in detailed and also commented about Imran Khan. She further compared herself with Prime Minister . Mehwish said , "I don't want to challenge him but someone is bound to take his place later on and I can also become a contender for the prime minister's position."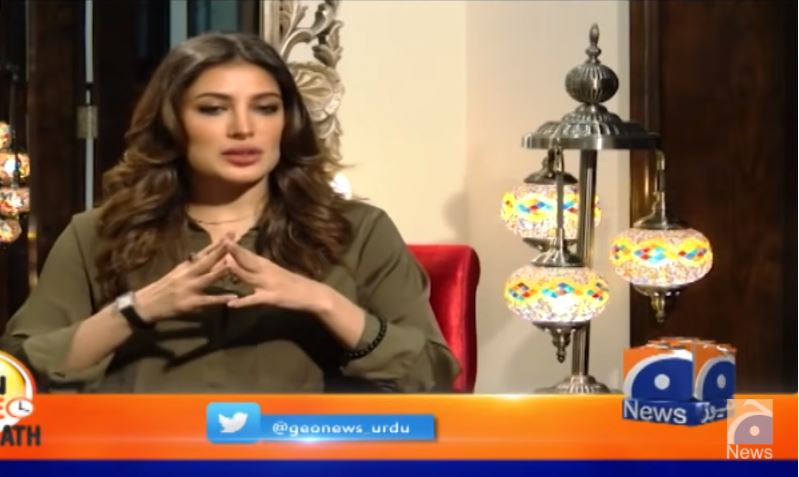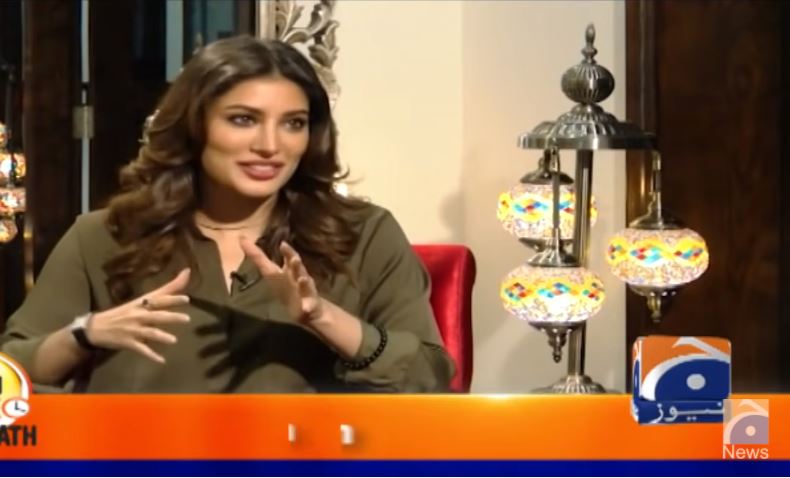 This statement about Prime Minister Ship and comparing her self directly with Imran Khan outraged netizens and they started criticizing Mehwish Hayat. Fans said that she wants to be a prime minister on zero qualifications . They said that Imran Khan is not a born cricketer, he's is born leader that is why he's leading the country . Netizens also mentioned Imran Khan's 25 years of struggle in politics . Many of the fans of Imran Khan mentioned his higher qualifications and questioned Mehwish Hayat on her qualifications. The others criticized her on being a film actress . Many compared her statement as a joke and just laughed at her.
Here are all the screenshots of criticizm followed by a two minute long clip from Twitter where she talked about becoming PM. Have a look!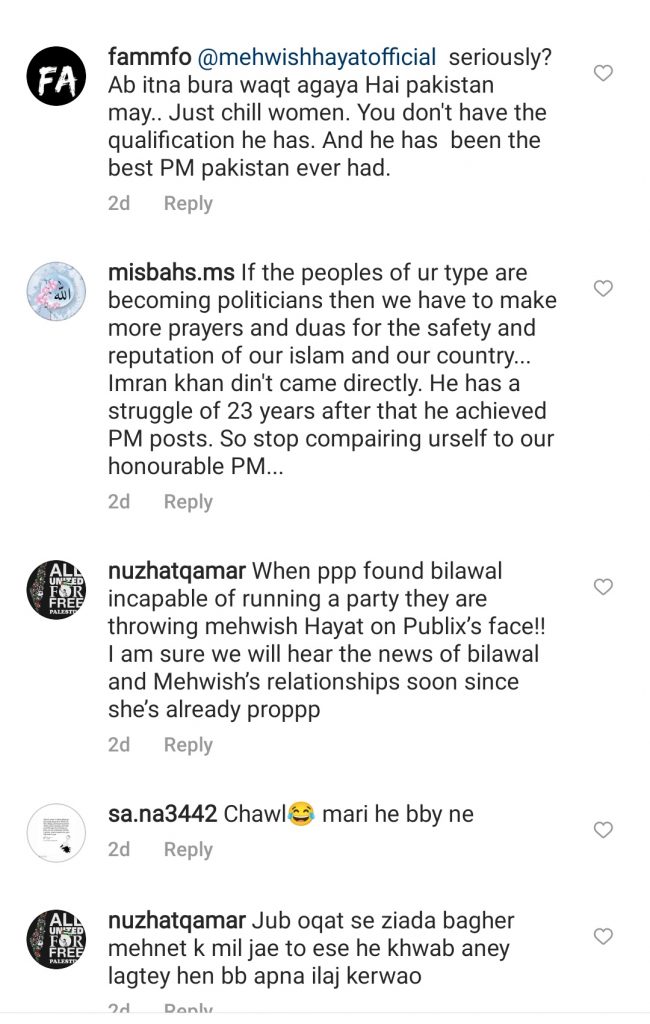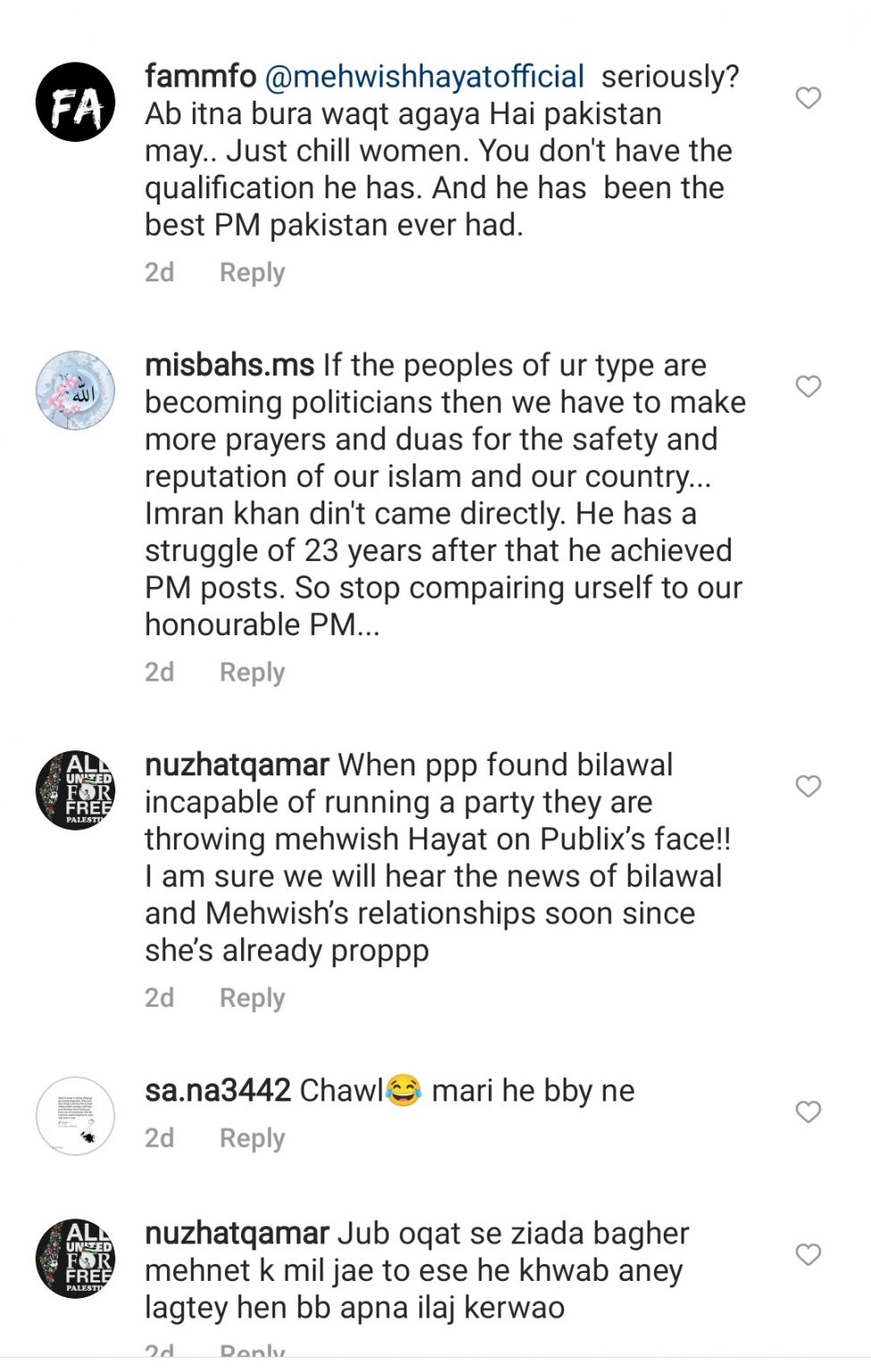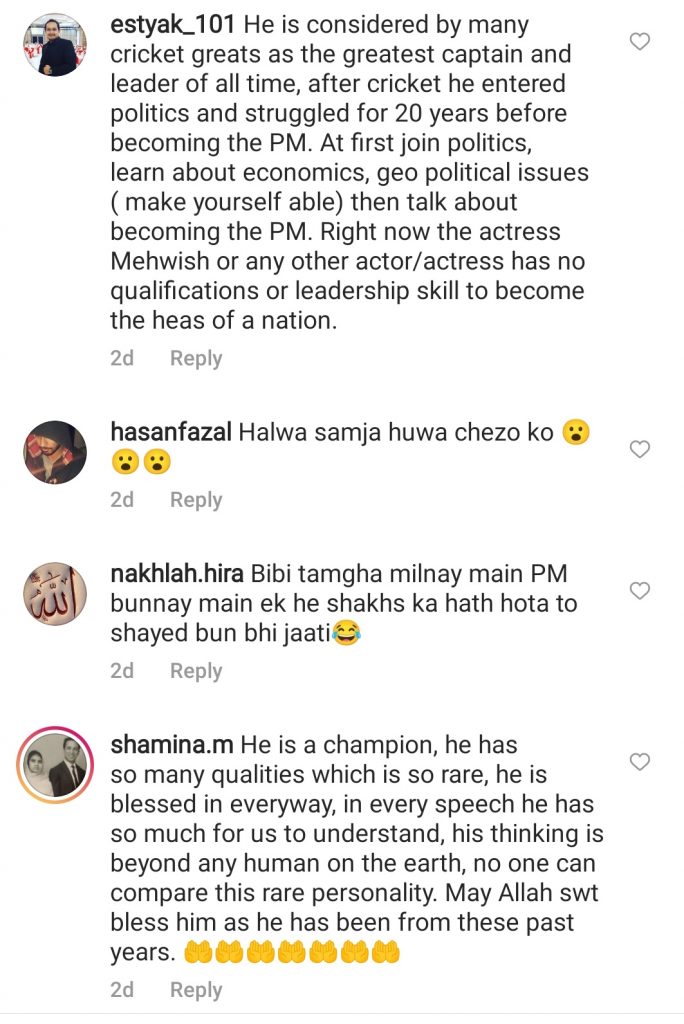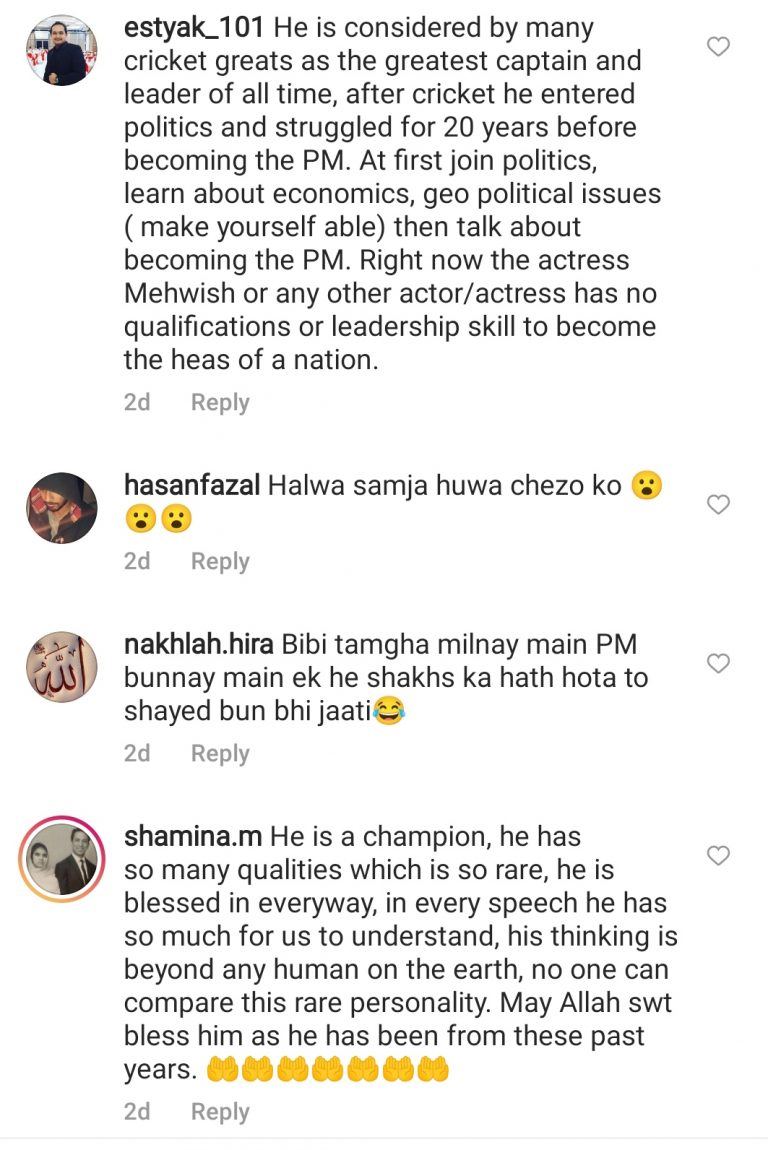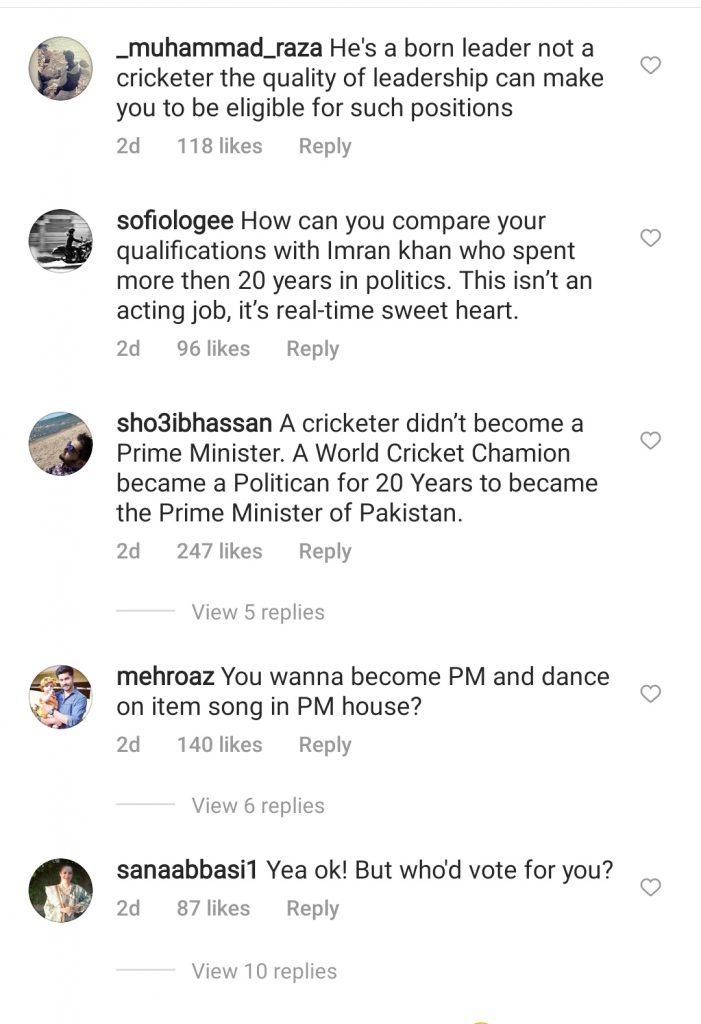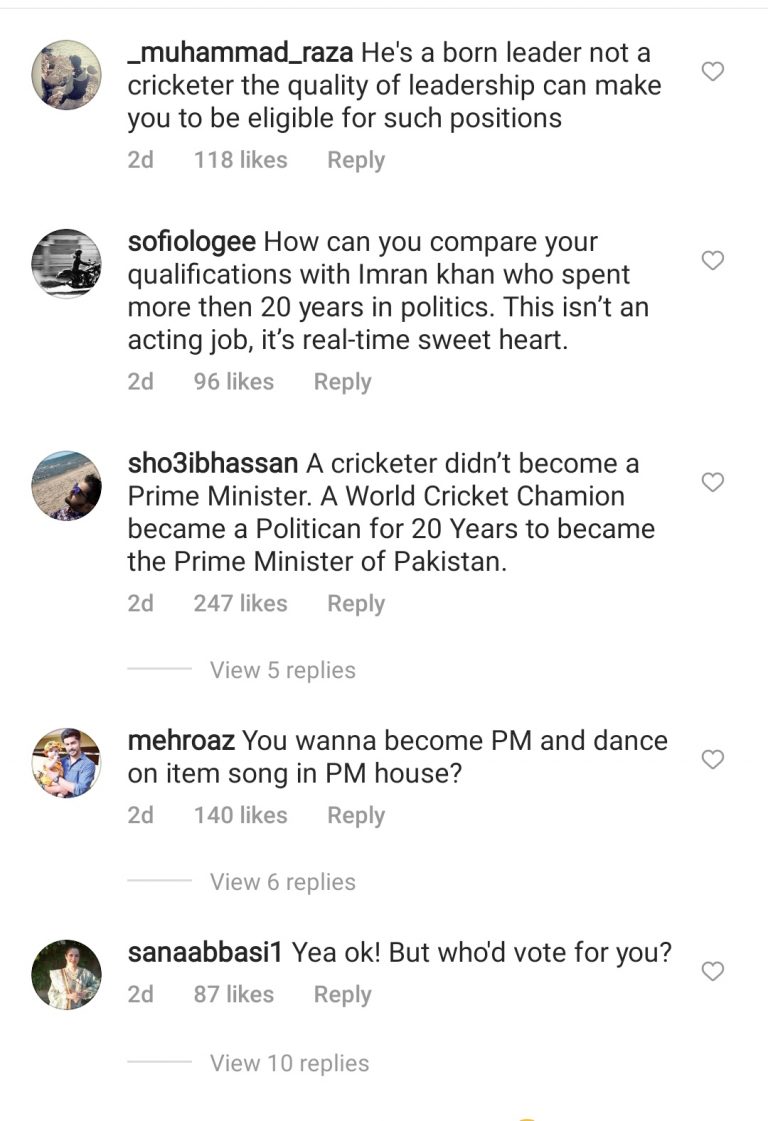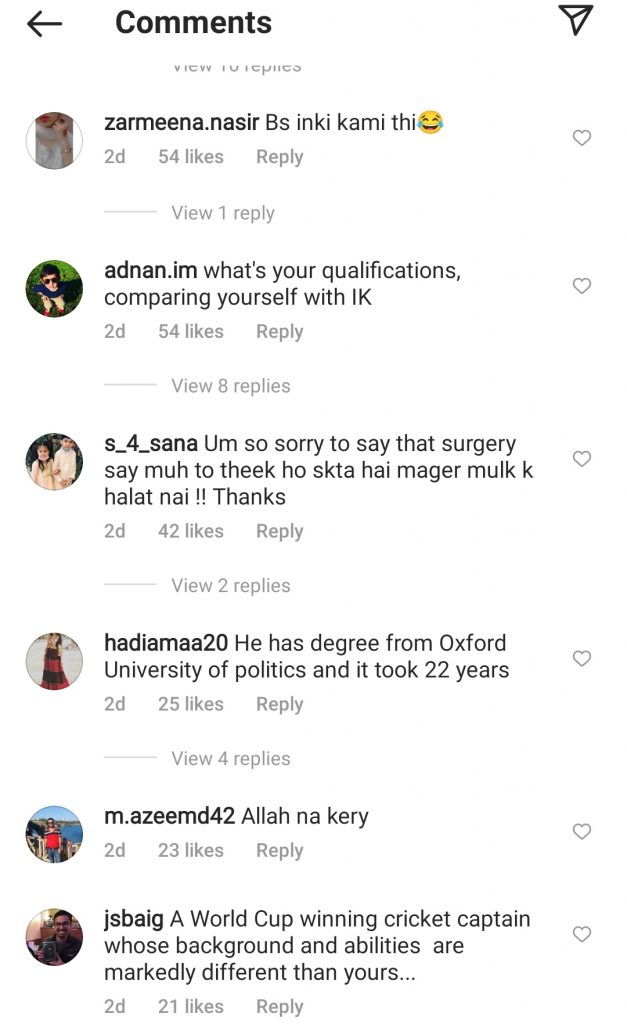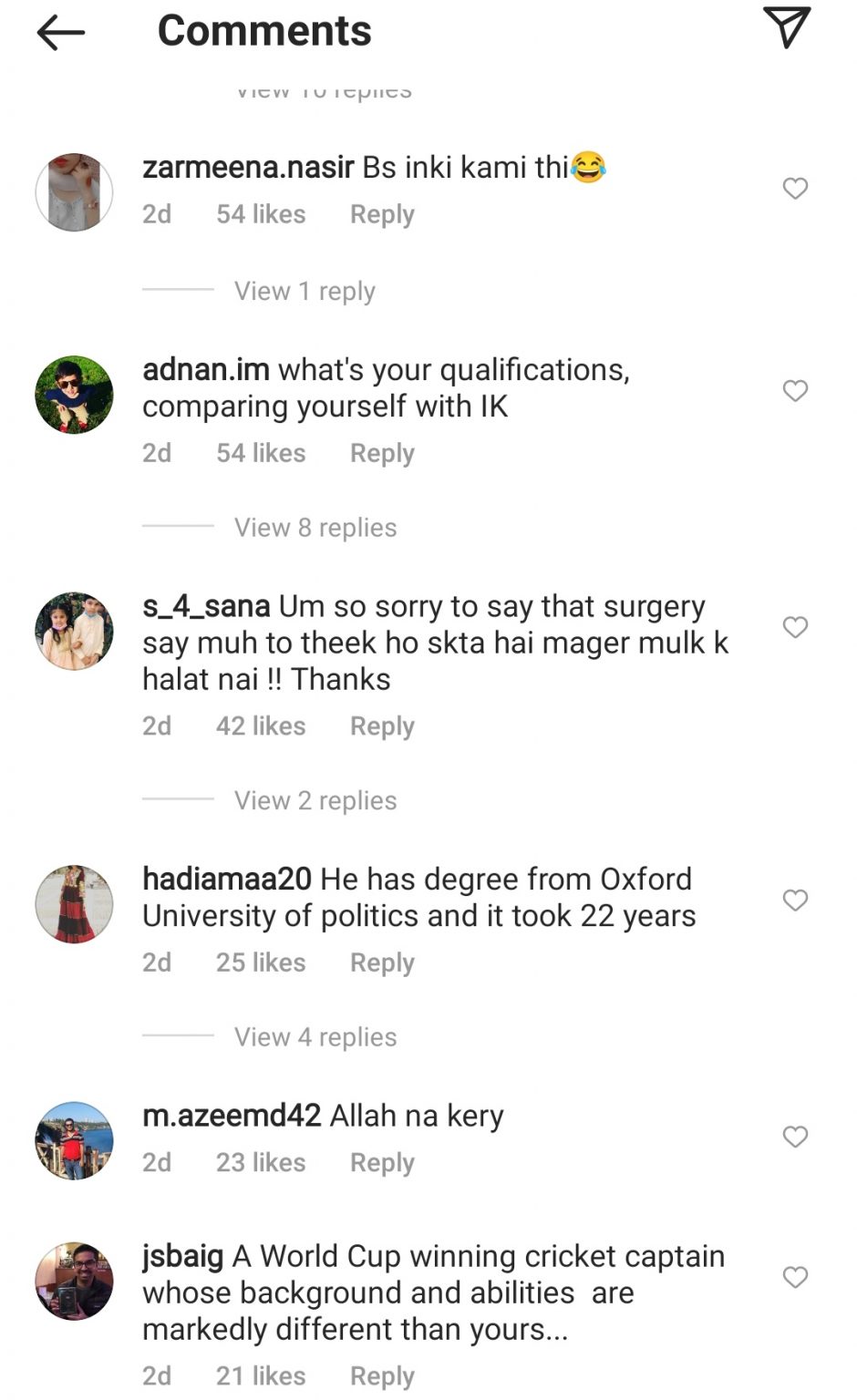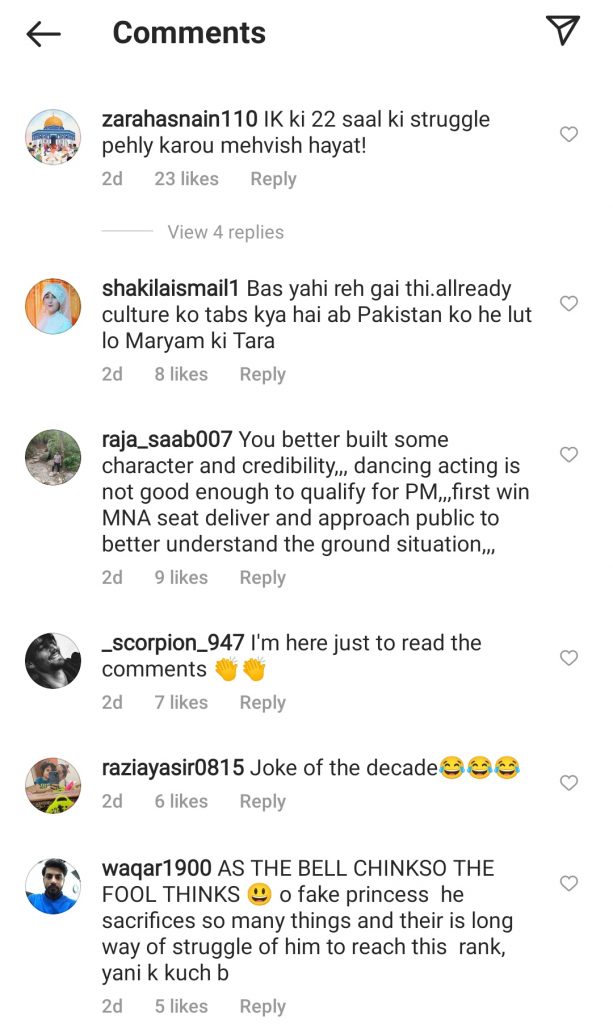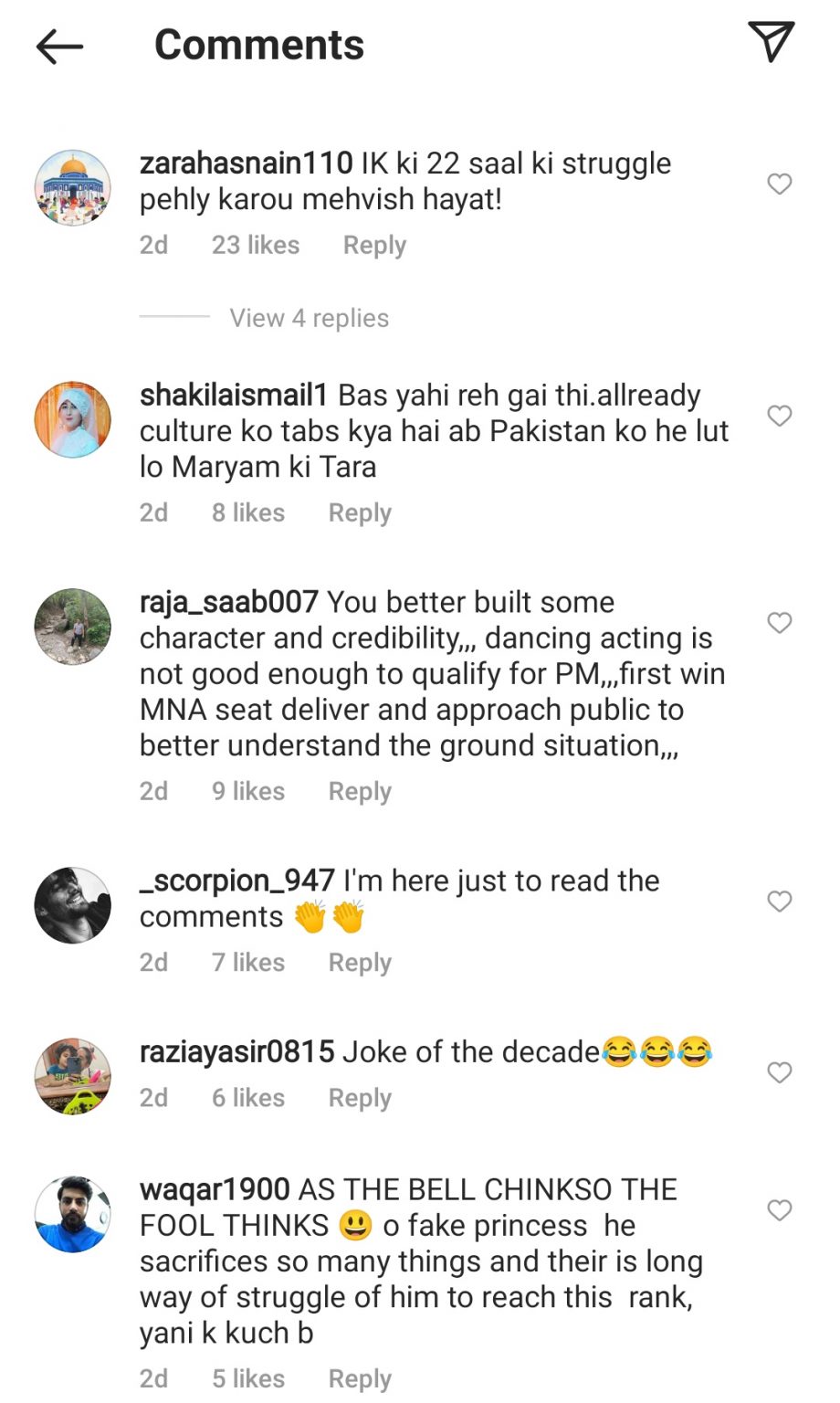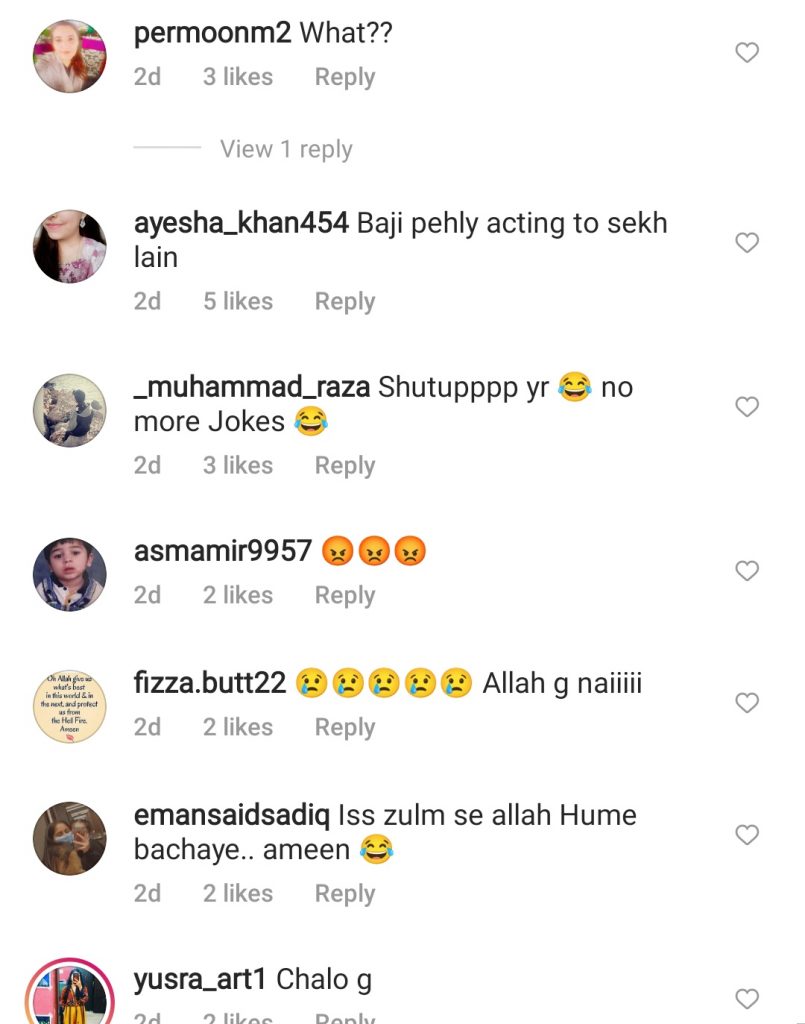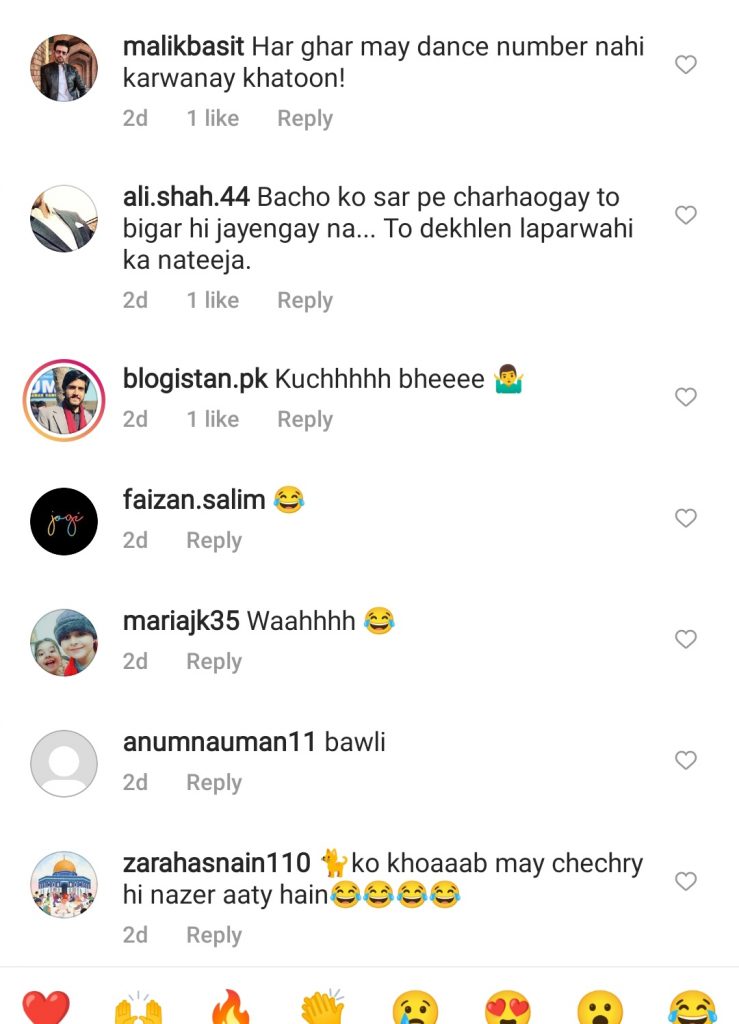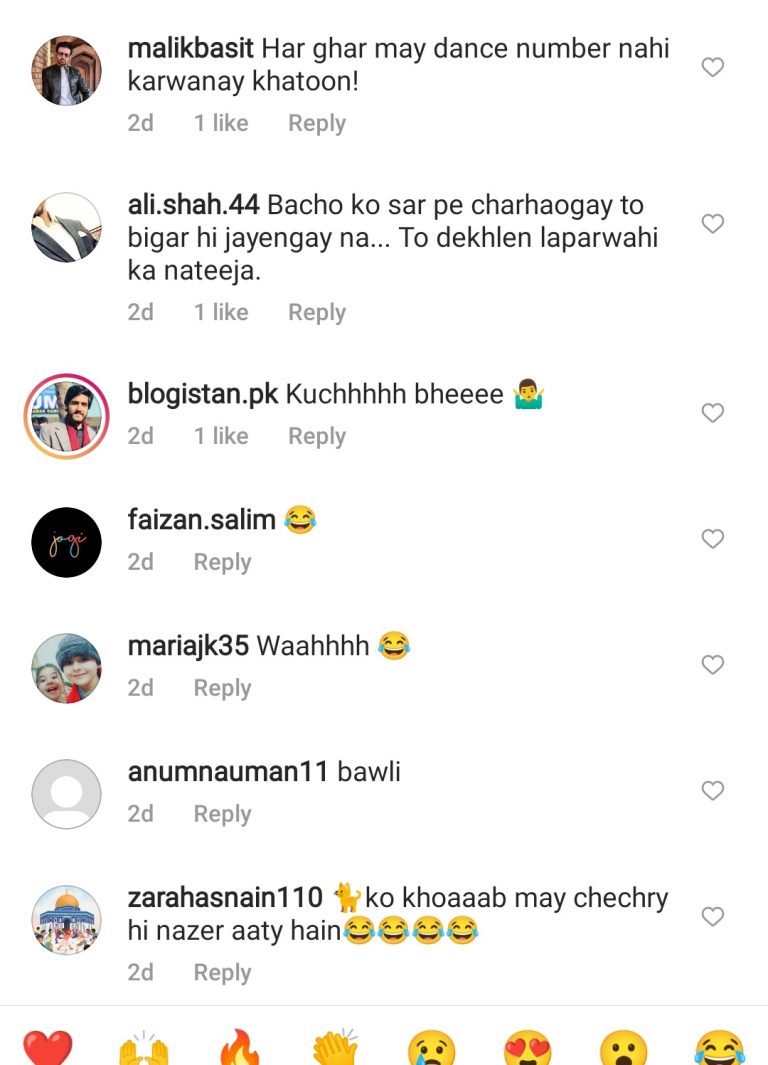 لگتا ہے #عمران_خان کی کرسی خطرے میں ہے۔ #MehwishHayat کہتی ہیں کہ عمران خان کرکٹر تھے ہوکر وزیراعظم بن سکتے ہیں تو اداکارہ وزیراعظم کیوں نہیں بن سکتی۔ عمران خان کی جگہ کسی نے تو لینی ہیں وہ بھی ایک امیدوار ہیں۔#JusticeForNoor #Shame_On_GharidahFarooqi #کشمیر_ہوا_کپتان_کا pic.twitter.com/bPkxpzfwfz

— Mohsin Bilal (@mohsinsami85) July 23, 2021