8th Hum Awards' extravagant event created a buzz on social media, the awards were held in Hamilton, Canada. The huge show of awards made headlines on social media and it was loved by fans. Fans loved the actors and awards. The awards also ignited criticism due to floods' destruction.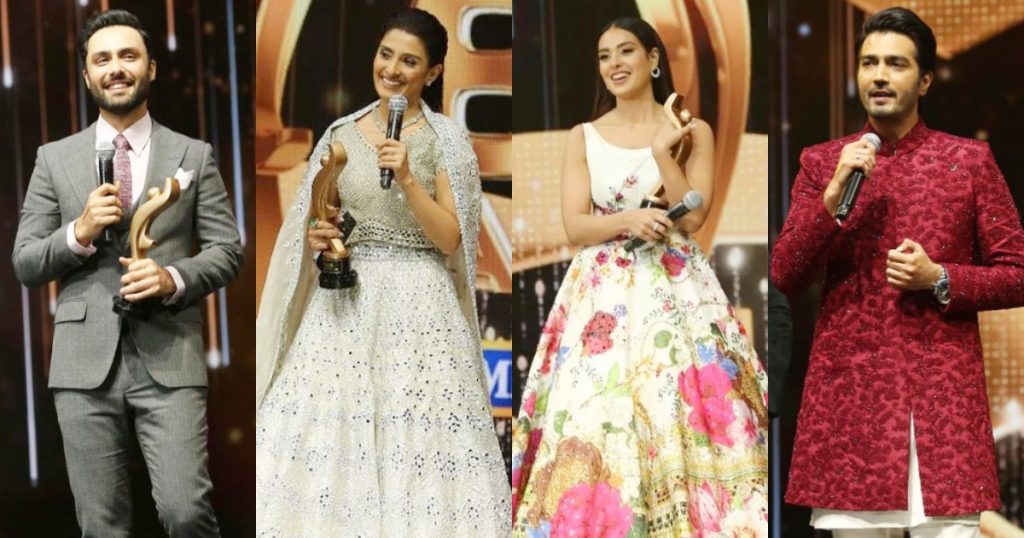 Well, fans also rooted for all the beautiful performances of their favourite actors. Hania Aamir and Mahira Khan also performed in award show, Mahira performed on her songs, while Hania Aamir performed on Nach Punjaban along with Farhan Saeed. Here are glimpses of new performances!
Fans, soon after seeing the performances, hinted at the repetition of same dresses in changed colours by the same actors. Well, both the actors wore same dresses on old Hum awards event. Hania wore Yellow floral choli with multicoloured Lehnga for Perwaz Hai Junoon performance in previous awards, while Mahira donned same red net outfit which she donned in previous Hum awards in Blue colour for performance. Here are old performances!
An Instagram page Alluring Mawra posted the collage and hinted at the repeated dresses. Almost all the people agreed to the page admin and said that there is no innovation and they are probably too low on budget. People also said that the dresses are legit copy of old ones. Here are comments.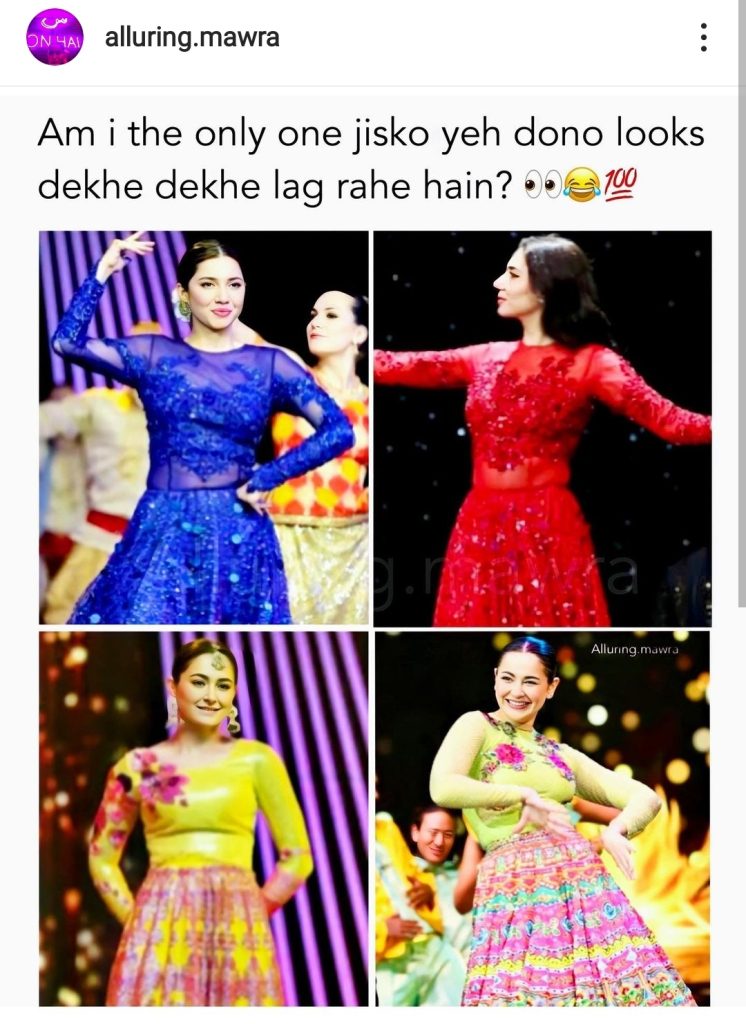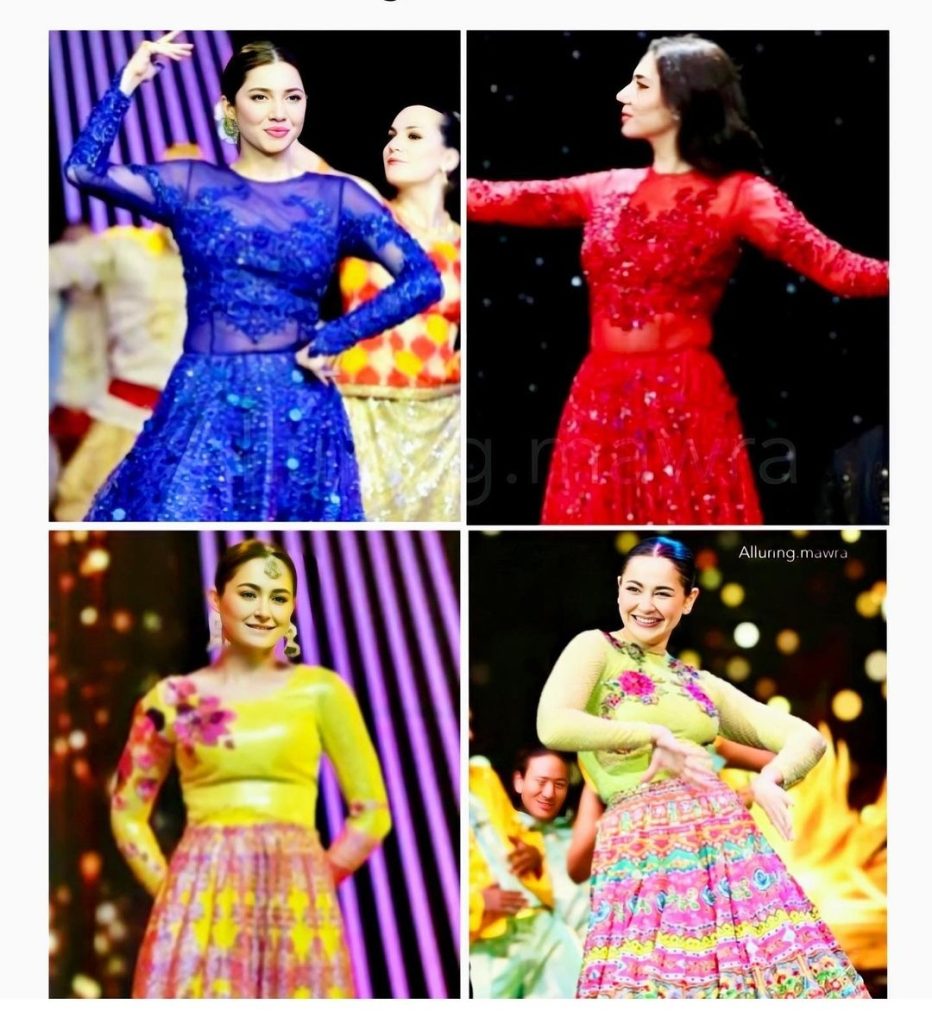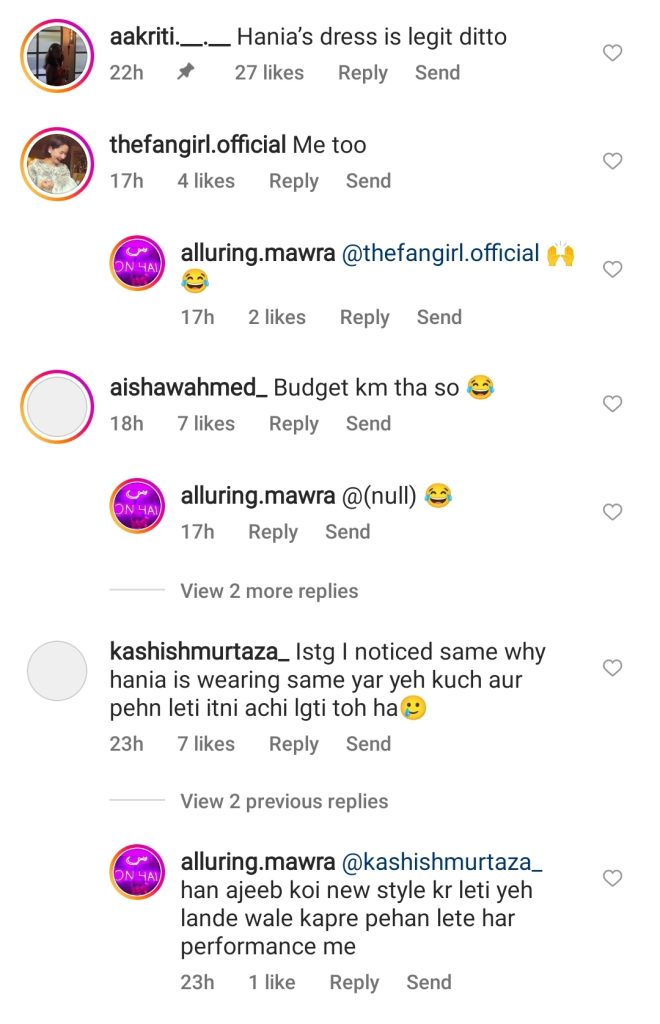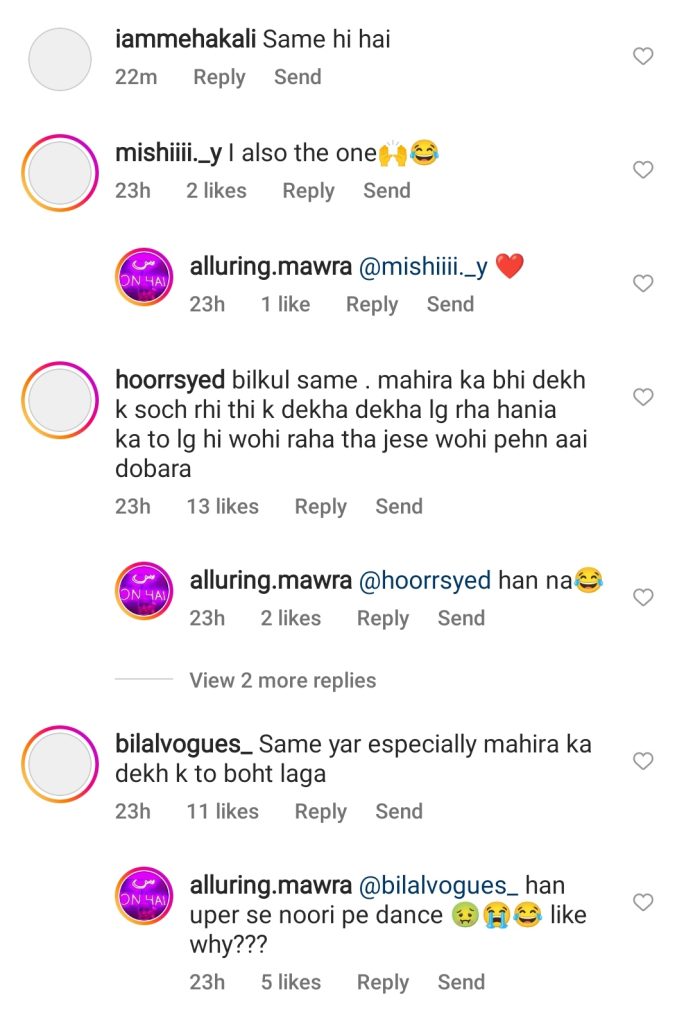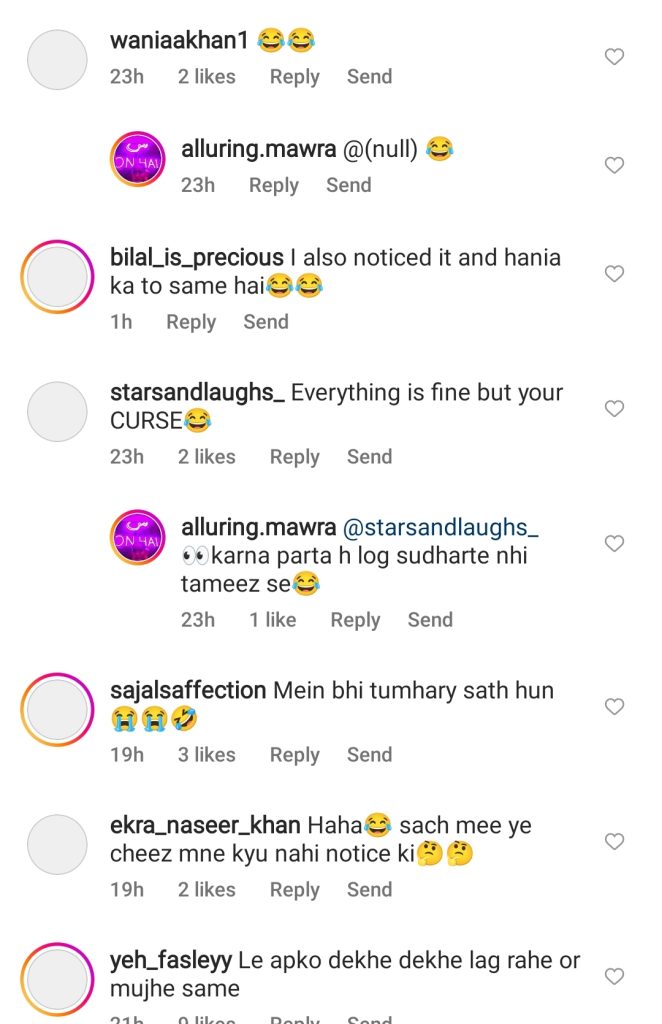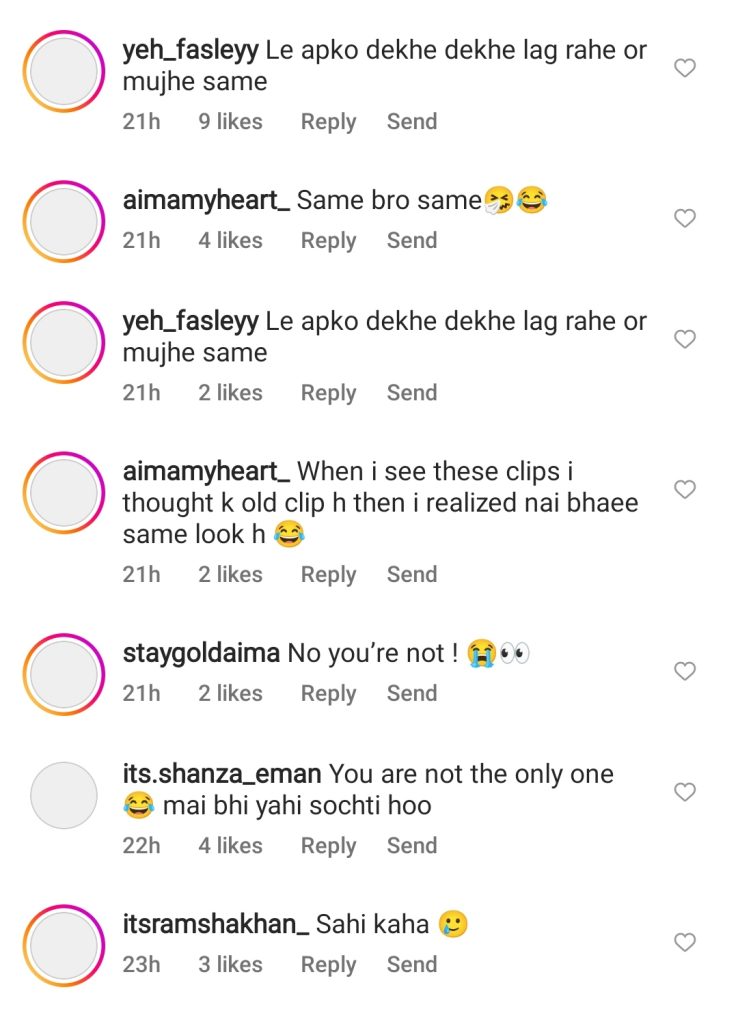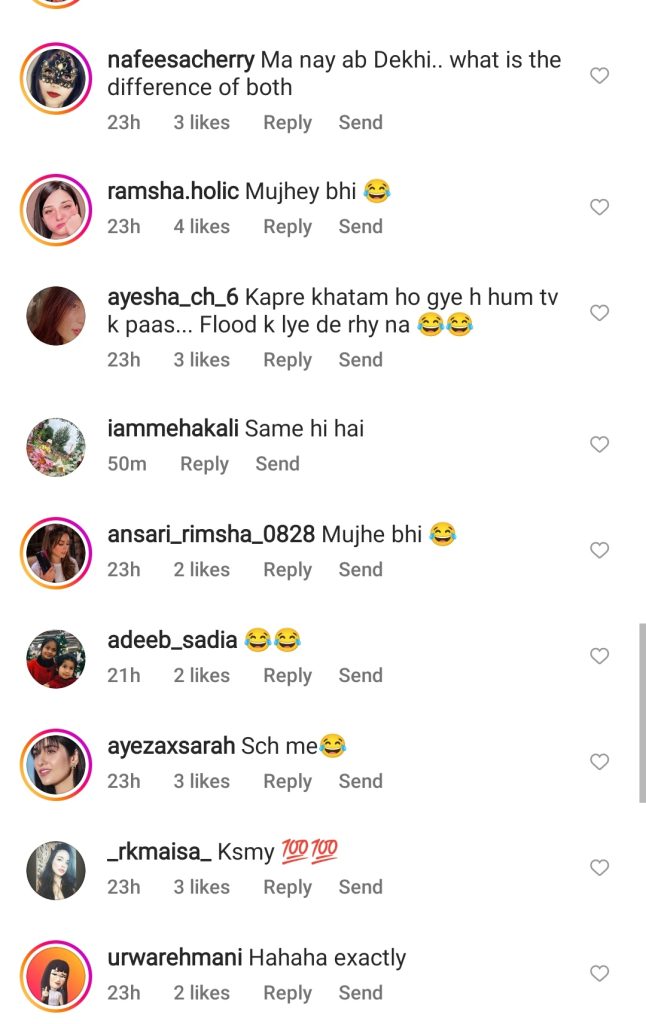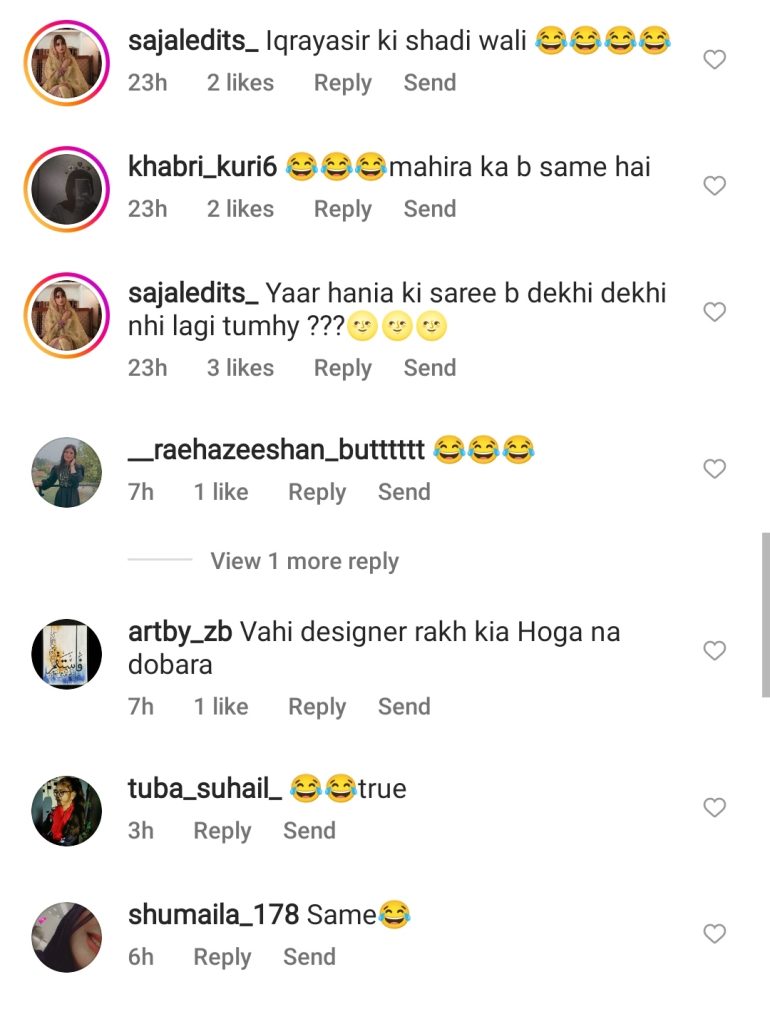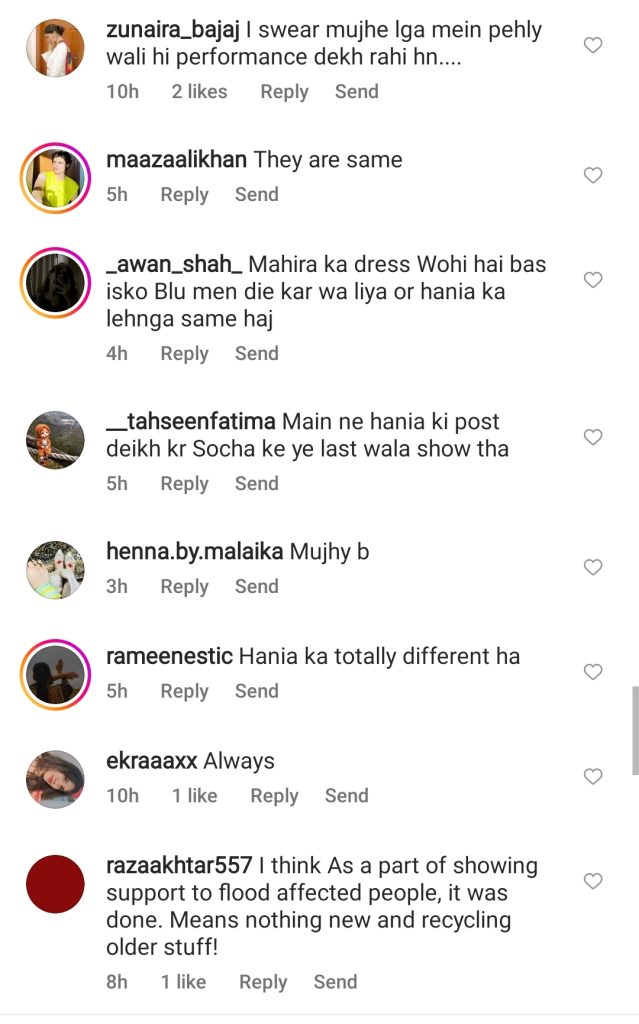 Have a look at Mahira's few more looks!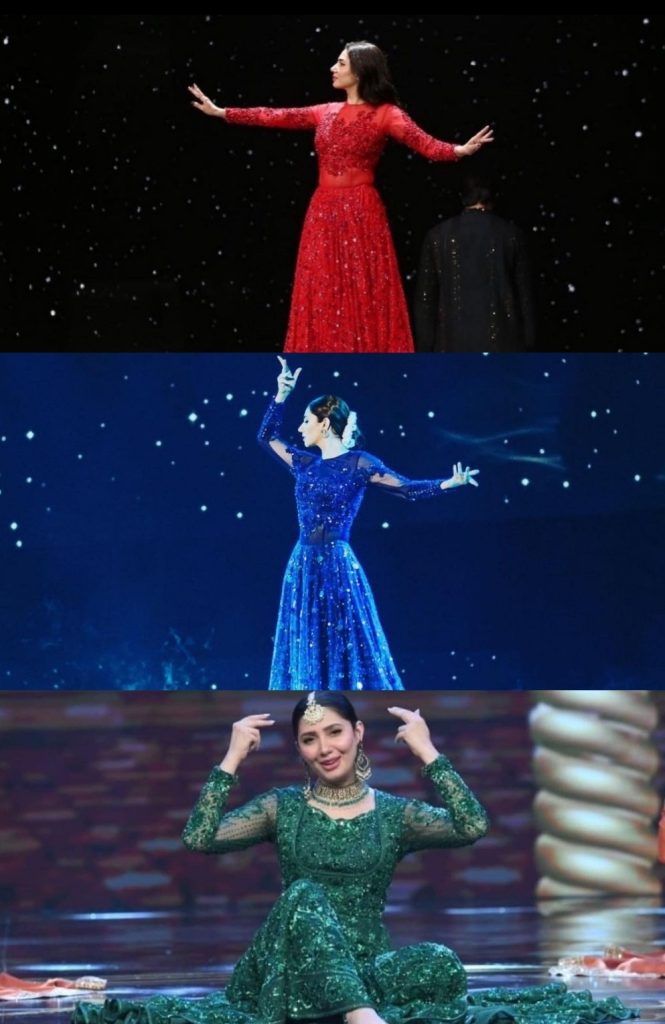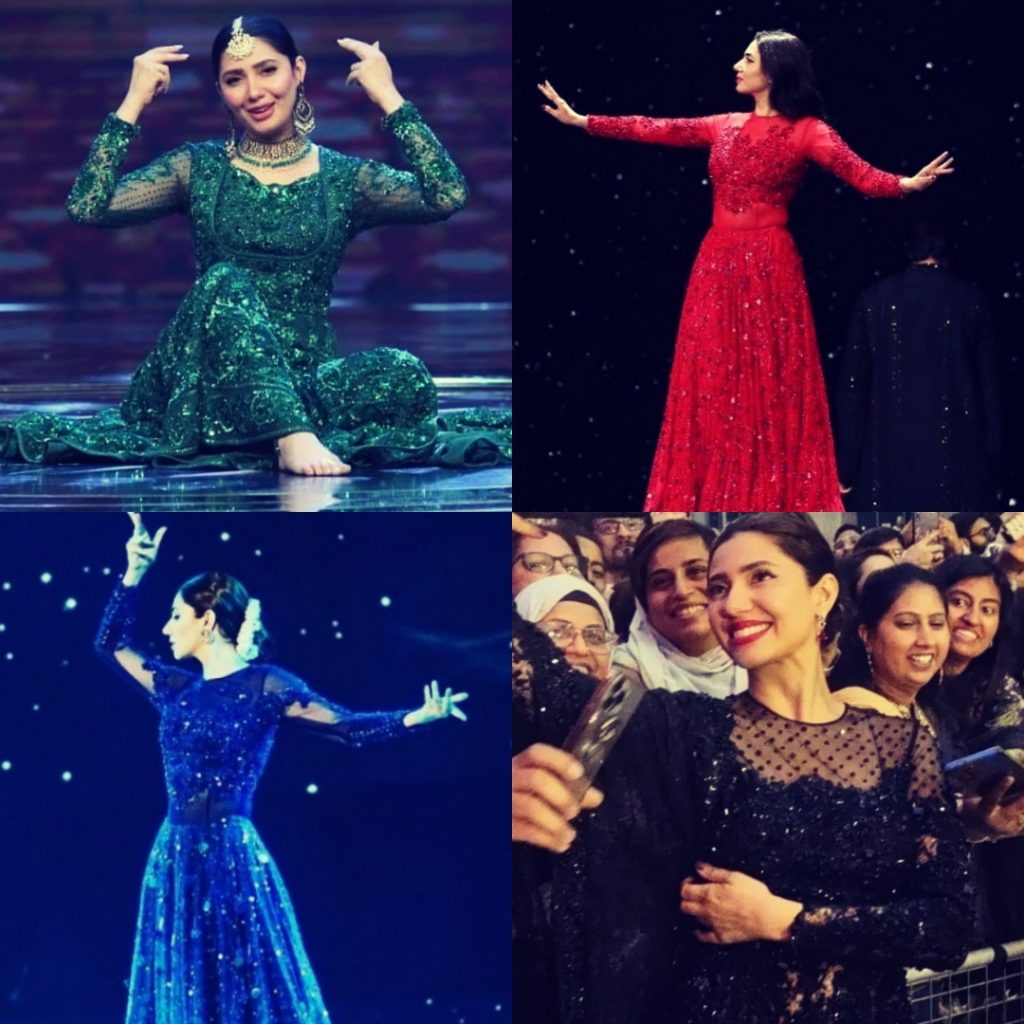 News Source : Alluring.Mawra