Asim Azhar is a talented singer of Pakistan. He has gained popularity in a very short span of time.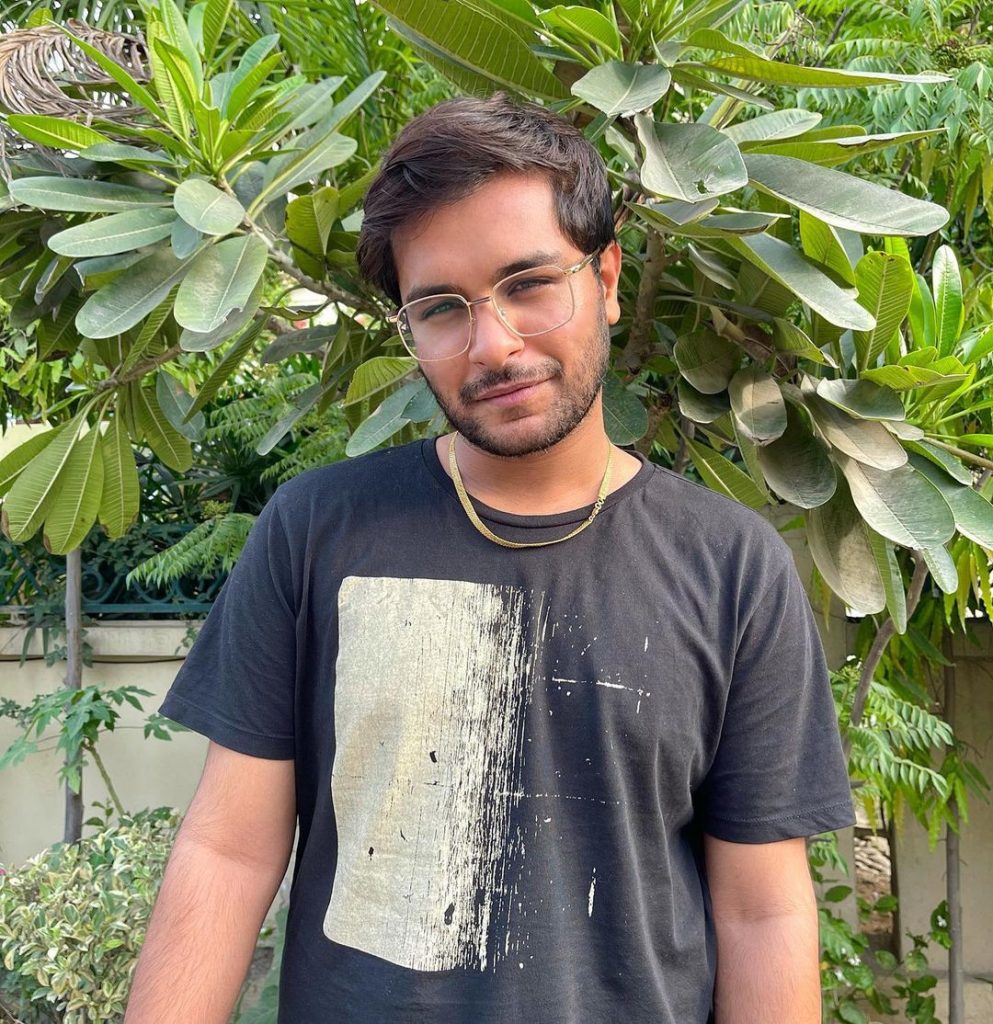 His songs are very popular amongst youngsters. Most of his songs fetch millions of views on YouTube.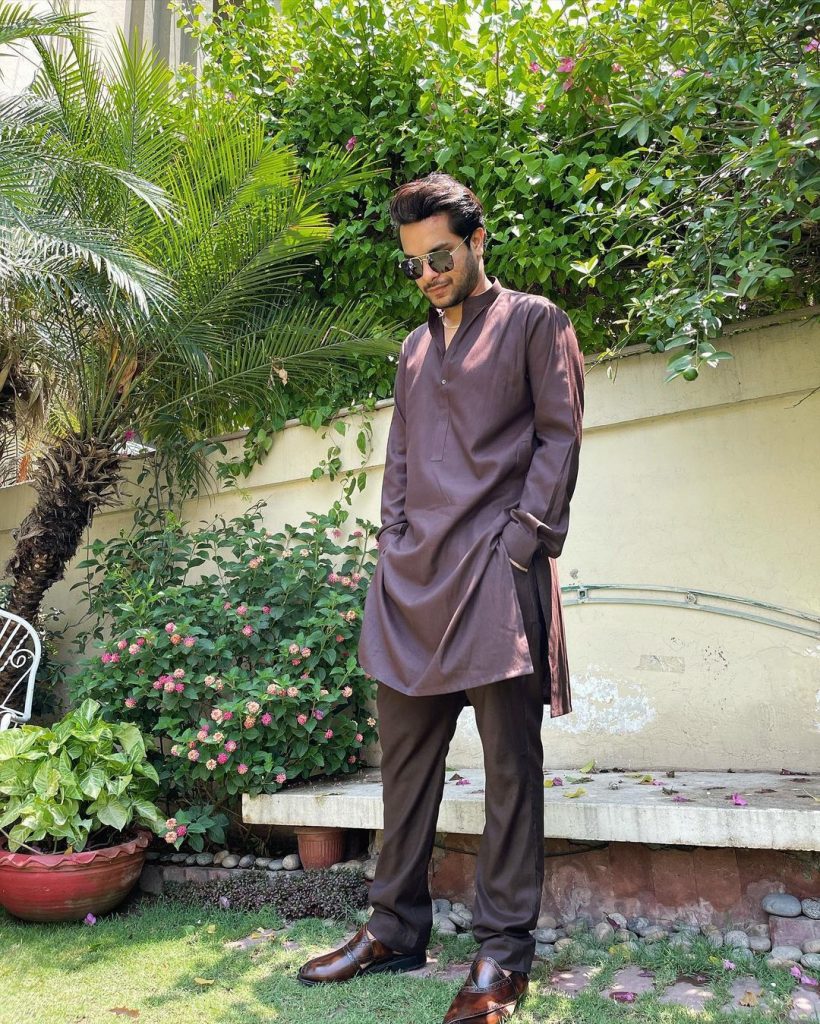 Asim Azhar was in a relationship with Hania Amir which they both finished up soon. Right after the break-up fans only saw the insane acts being done by Hania. Her too insane videos and pranks are always talk of the town and always earned her severe backlash.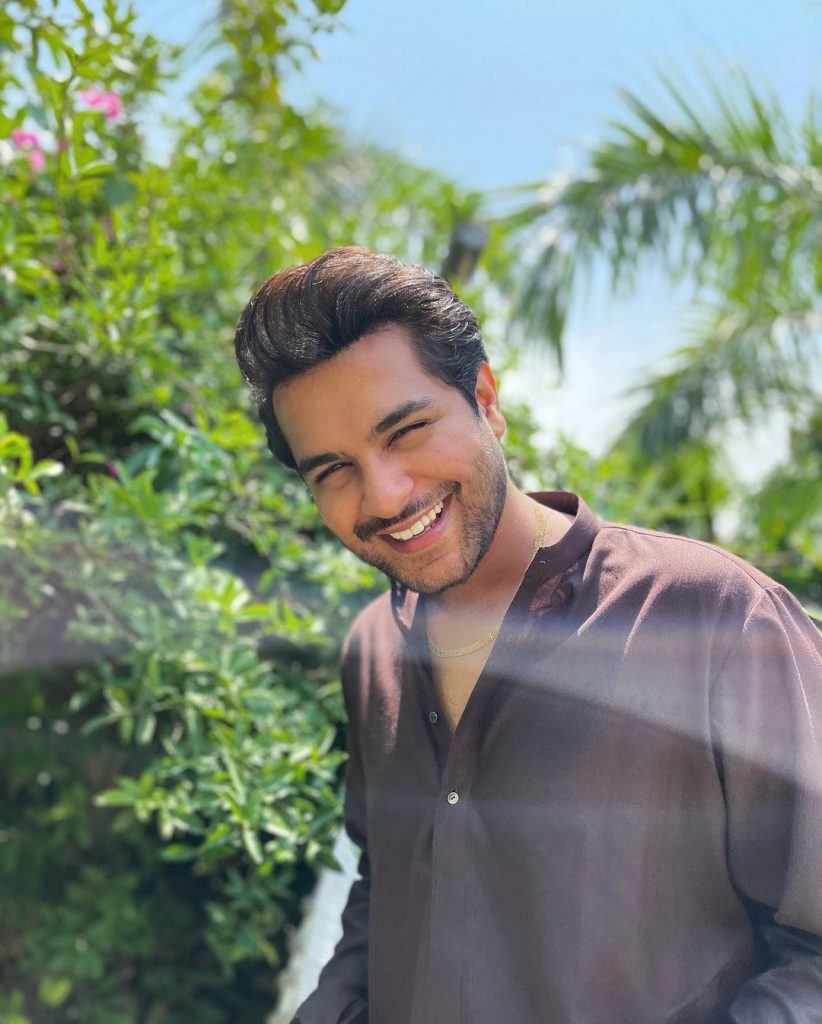 The recent video of Hania was of hugging Ashir Wajahat while he was sick and resting on the bed. Her act attained a lot of backlash.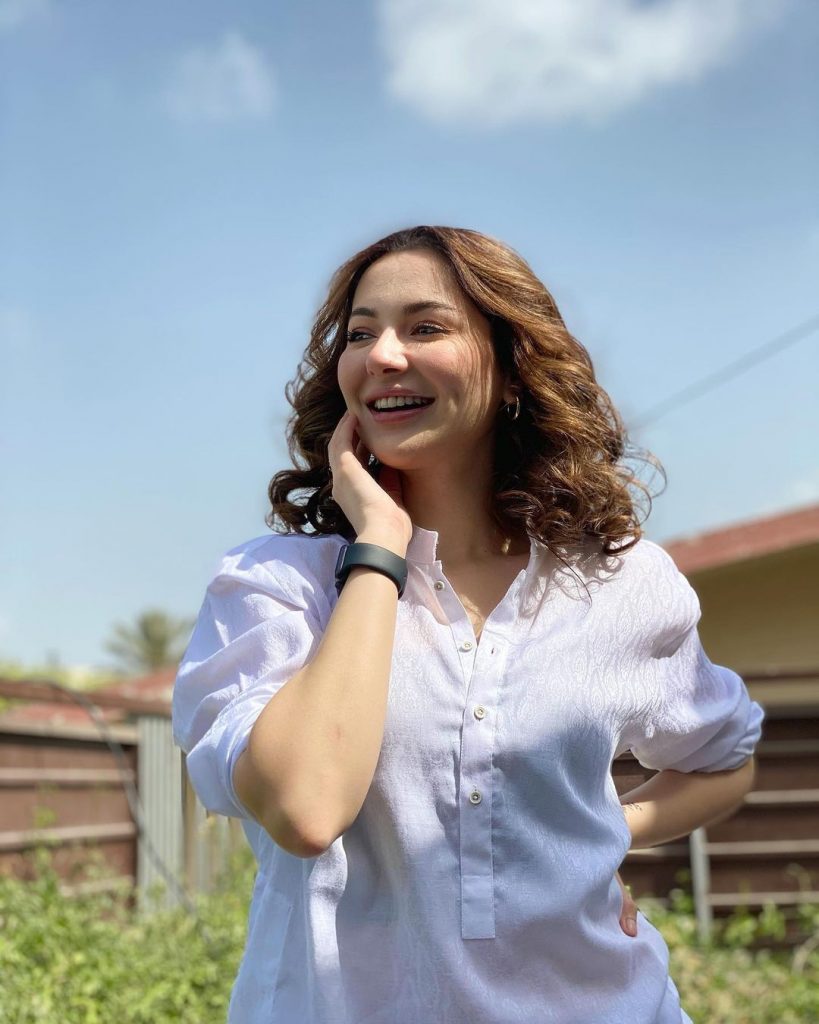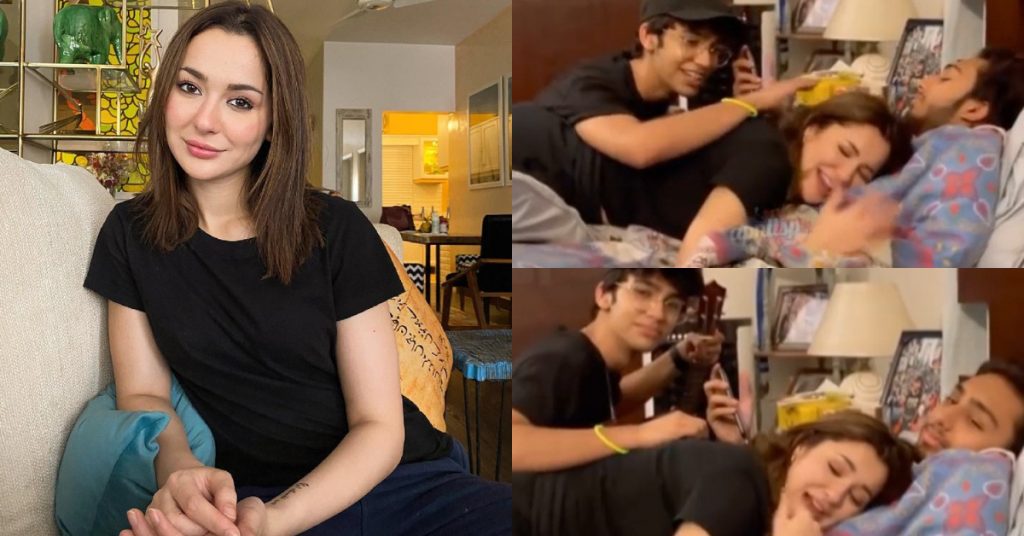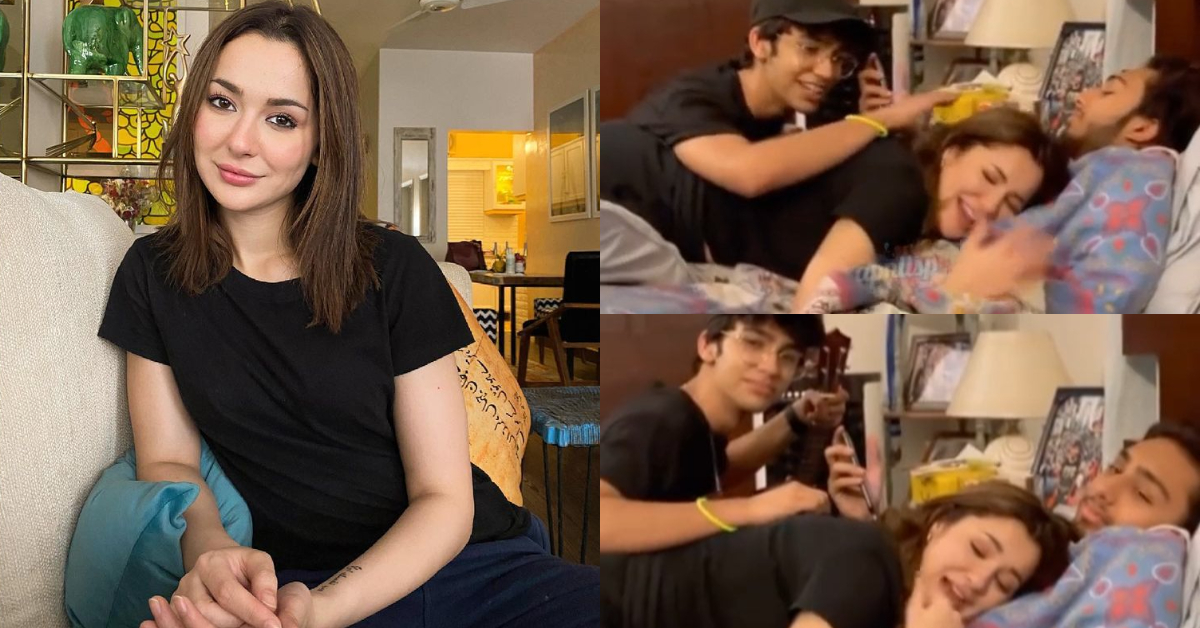 The recent act also provoked Asim who has posted a video on twitter with the caption, " Baal Baal Bach Gaey – , Had a narrow escape "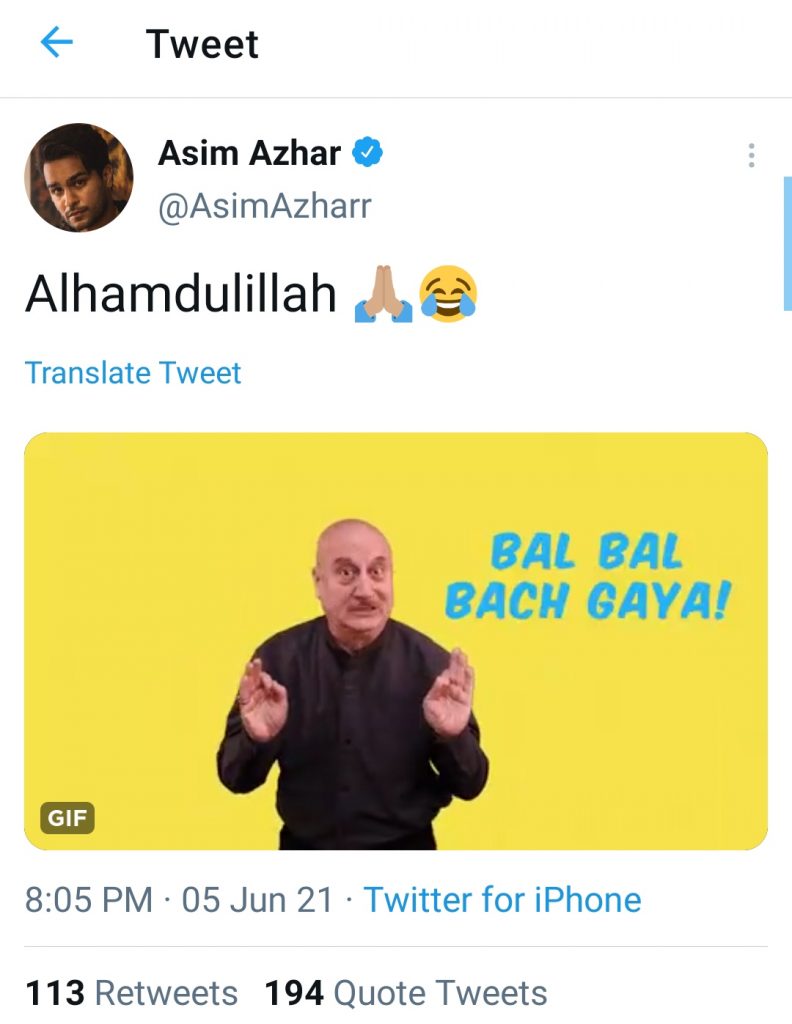 Fans were quicker enough to gauge his jibe and expressed mixed views. All the fans said that Asim you deserve better. Some said that what she's doing is bad but what you are doing now is also bad.