This was another emotional, meaningful and well-executed episode of Pehli Si Mohabbat. Every character's journey has been penned down in such a way that you can't help but relate to each one of them. There is a perfect justification given by the writer for all the present actions of these characters unlike so many dramas right now with characters who are evil for no reason. Even though Sikandar, Murad and even Faiz Ullah are not likable characters, there are concrete reasons why they have changed over the years. Every episode of Pehli Si Mohabbat highlights something which we have seen in dramas repeatedly but it does so in such a way that it actually leaves an impact!
The log kya kahenge scenario has been shown innumerable times in dramas but the takeaway has never been as powerful as it is in this drama. Also, the fact that the parents do not realize the importance of consent in marriage hits really hard while watching this drama. The clarity with which this script has been written truly makes this drama stand out. The writer has put her heart and soul into penning down every track and the actors deserve tons of credit for making these journeys come alive on screen. The director Anjum Shehzad has made sure that all of these emotions come across as genuine on-screen even when some of the scenes are overdramatic, they always leave an impact. Usually, at this point, the stories start wrapping up and most of us are looking forward to an ending but that is not the case here, Pehli Si Mohabbat is growing stronger than ever now since every episode is intense and engaging.
The Inner Struggles and Other Challenges
Most of the leading characters in this drama have continuously been fighting inner battles while trying their best to keep their relationships intact with people who have added to these struggles! While Bushra has decided to 'console' herself by changing the definition of love, Aslam cannot do so just yet! It is amazing how this girl managed to make her presence felt in such a short period of time. Unlike other 'annoying extras' in Pakistani dramas, I find myself feeling for her just as much as I do for Aslam and Rakhshi. While she finds it really hard to live with the decision she had to make, she always manages to put up a smiling face for the one she loves. Aslam's helplessness has always been just as powerful as all the other characters. He wants to cry, to scream but he has to go on with life! He has to pretend just like Bushra, Zainab, and Rakhshi that everything is okay. We always see different sides of these characters; one side is how they actually feel and the other one is what they must show to the world.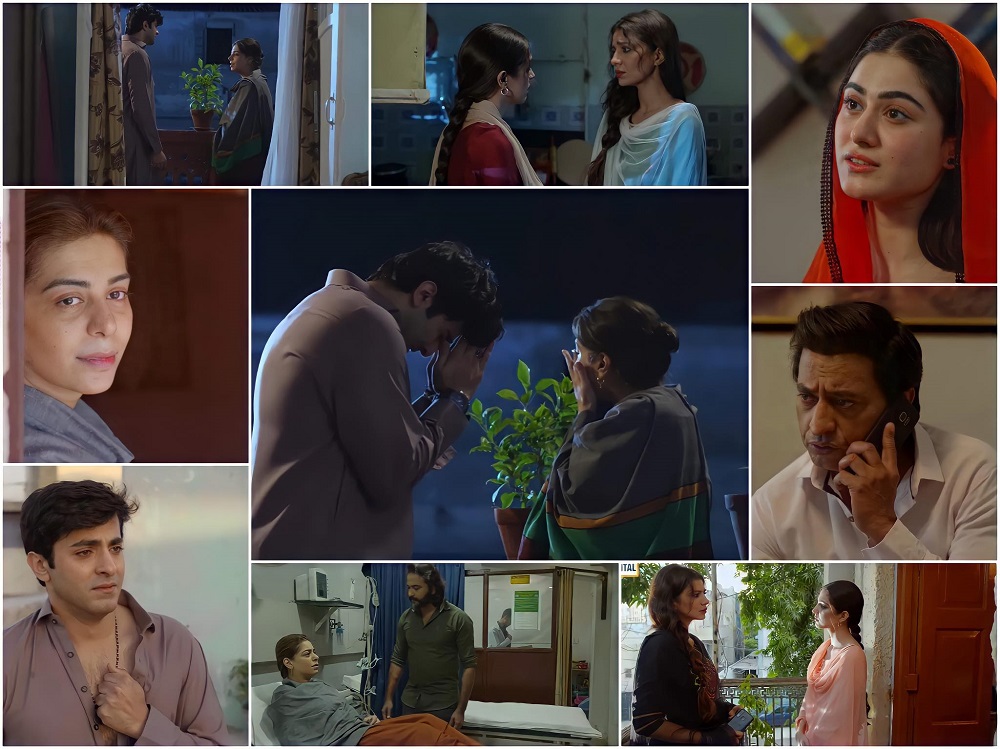 Zainab's conversations with Murad are always meaningful in some way or the other. She has been smiling for a change and they actually have normal conversations, unlike before. Murad is afraid of losing her and wants her to 'live'. When she asked him what he wanted from her, I expected him to say that he wanted to see her happy but happiness has never been a priority for any of these characters who have control over others. One does wonder if Zainab will be better off without the burden of this life she has been living but Murad wants her there with him. He also seems to be making some effort because he is scared and cannot understand what is wrong with her.
Rakhshi found out about Nargis' secret in this episode and it was good to see Nargis sharing the details with her instead of hiding things from her. Nargis' explanation showed that she was still in love with Farooq. She continues talking to him for that reason even though every single conversation revolves around the same topic. She keeps on telling him that she is married and he keeps on insisting to meet her. The flashback scene showing Rakhshi's childhood was another meaningful addition to this episode. It showed how she struggled and how much things had changed over the years. The father who protected her and cared for her was now being so insensitive. Rakhshi's conversation with Nargis about how she felt about this change in his behavior and how she wished her mother was there was so beautifully written and acted out. This was my favorite scene from tonight's episode. At the same time, the writer also made sure that the viewers heard Faiz Ullah's perspective. Like most people under societal pressure, he has lost his way and his priorities have changed over the years. He 'expected' his daughter to be 'obedient' because he had put in so much hard work and love into raising her – an expectation which is quite common in our society!
When the children are growing up most parents give them all the love but once they are adults they are expected to 'pay back'! This was such an important takeaway in this episode – parents should continue loving and understanding their children even when they are past a certain age! Expecting the children to sacrifice their happiness in order to prove their love to their parents is such an unfair expectation. Although, this issue has been the focus of attention in so many episodes yet every time it is equally impactful.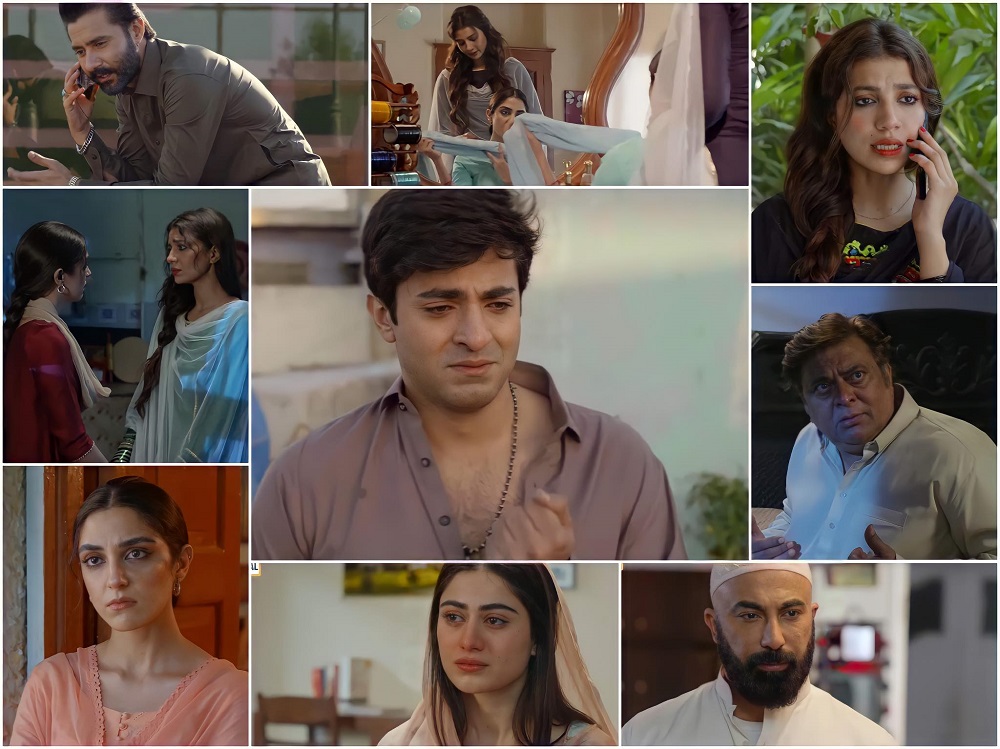 Take a Bow
With every passing episode, I am falling in love with Pehli Si Mohabbat even more! Just when you think you have seen the best of all the characters, you get to see something which makes you relate to these characters on another level. Rakhshi's flashback scene was one such scene in this episode. The script, performances, and direction get better with every episode. Kudos to the entire team for putting together a meaningful and entertaining drama. Those viewers who gave up on this drama earlier must tune into it now since it is turning out to be one of the best Pakistani dramas we have seen in recent times. Special thanks to all the actors for such phenomenal performances in this recent episode. Faiza Iftikhar deserves tons of credit and appreciation for the clarity and intelligence with which she has penned down this script, truly impressive!
Did you watch this phenomenally beautiful episode of Pehli Si Mohabbat? Do share your thoughts about it.