Few days ago the news came forward that The Queen of Morning Shows Nida Yasir and her husband Yasir Nawaz along with their daughter got infected by Corona Virus. The three has been quarantined in their own house and they are now recovering from the virus.
Nida Yasir and Yasir Nawaz Celebrated today their 18th wedding anniversary in quarantine. Nida shared a glimpse of the small celebration with her fans through Instagram.
Nida also shared some pictures from the bijou quarantine anniversary celebration and wrote: "Ab to adat si he mujh ko.Happy 18th Anniversary".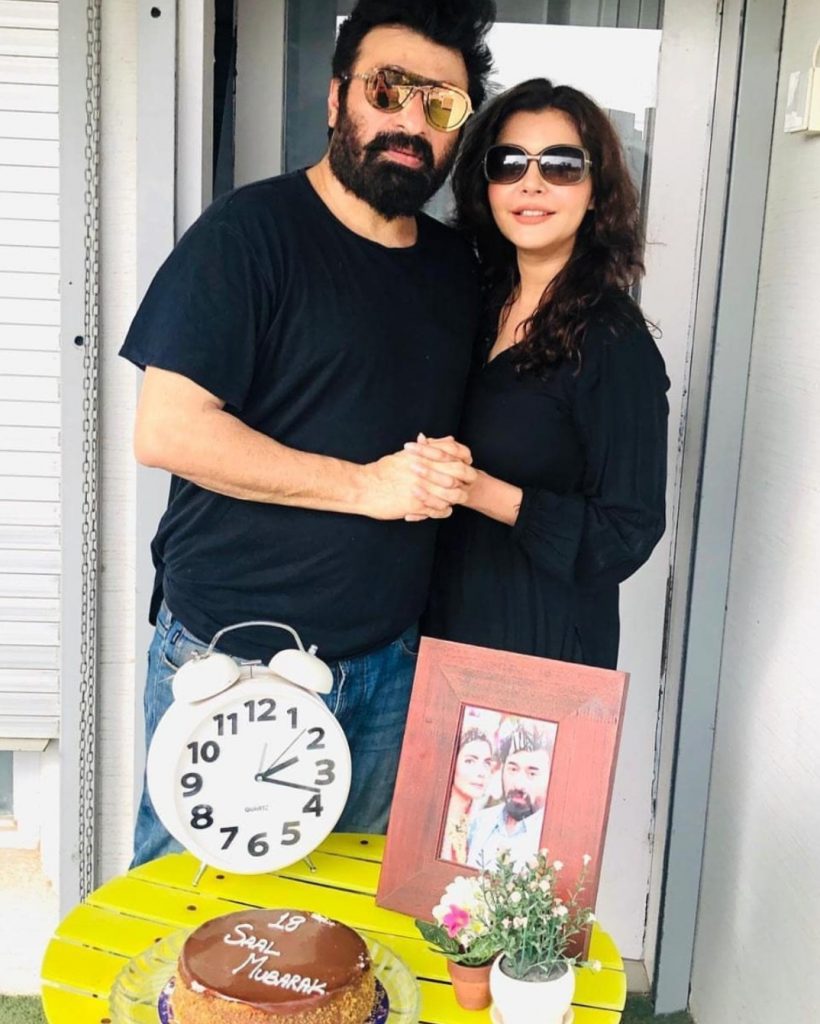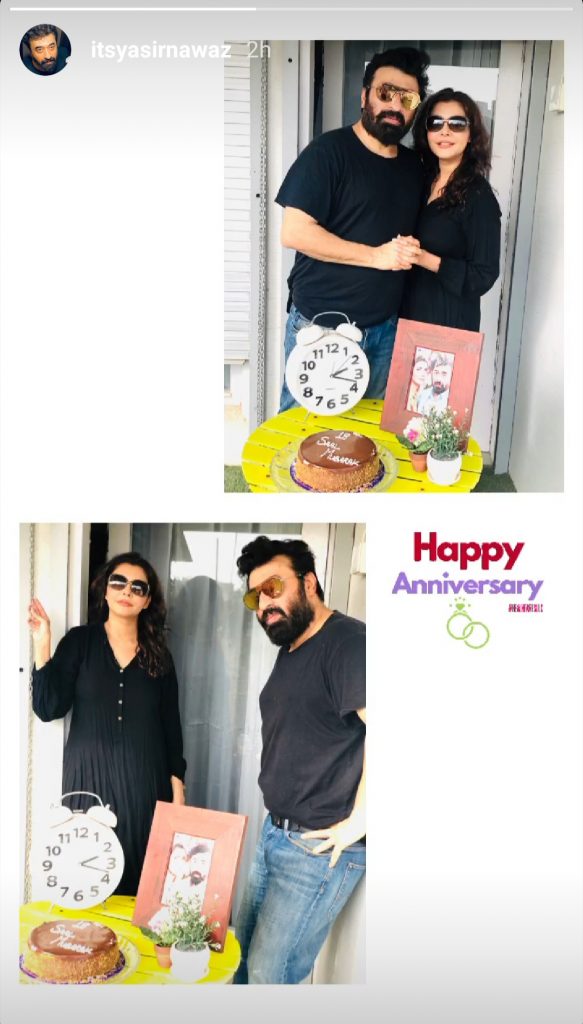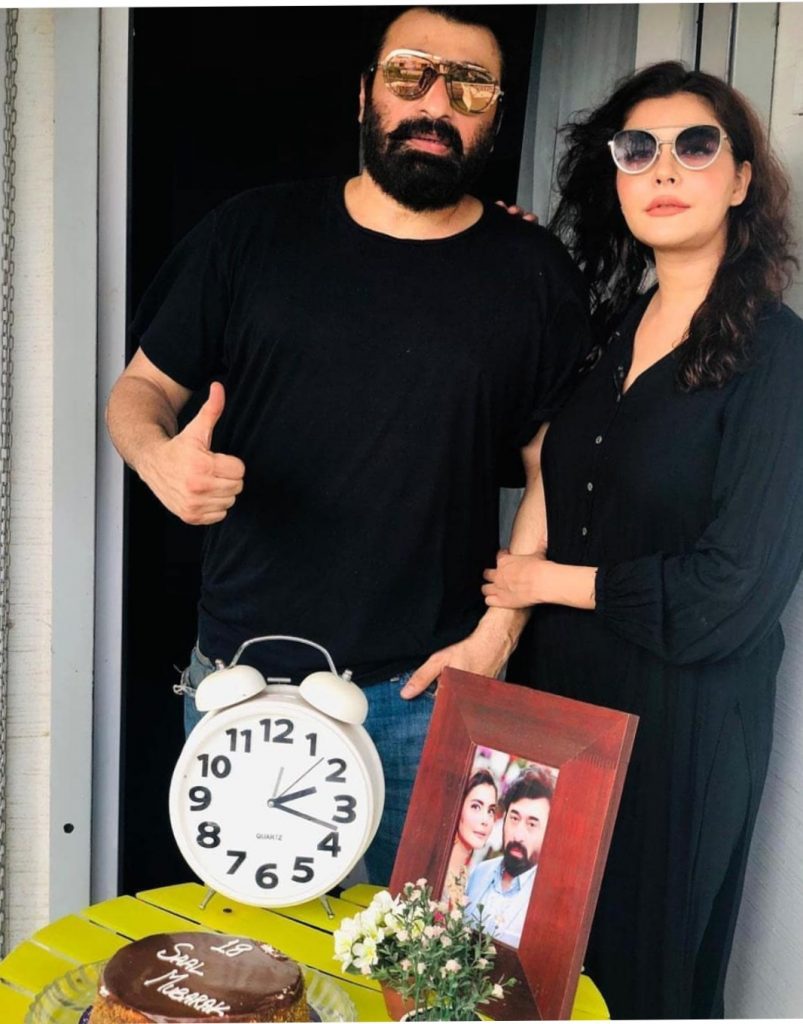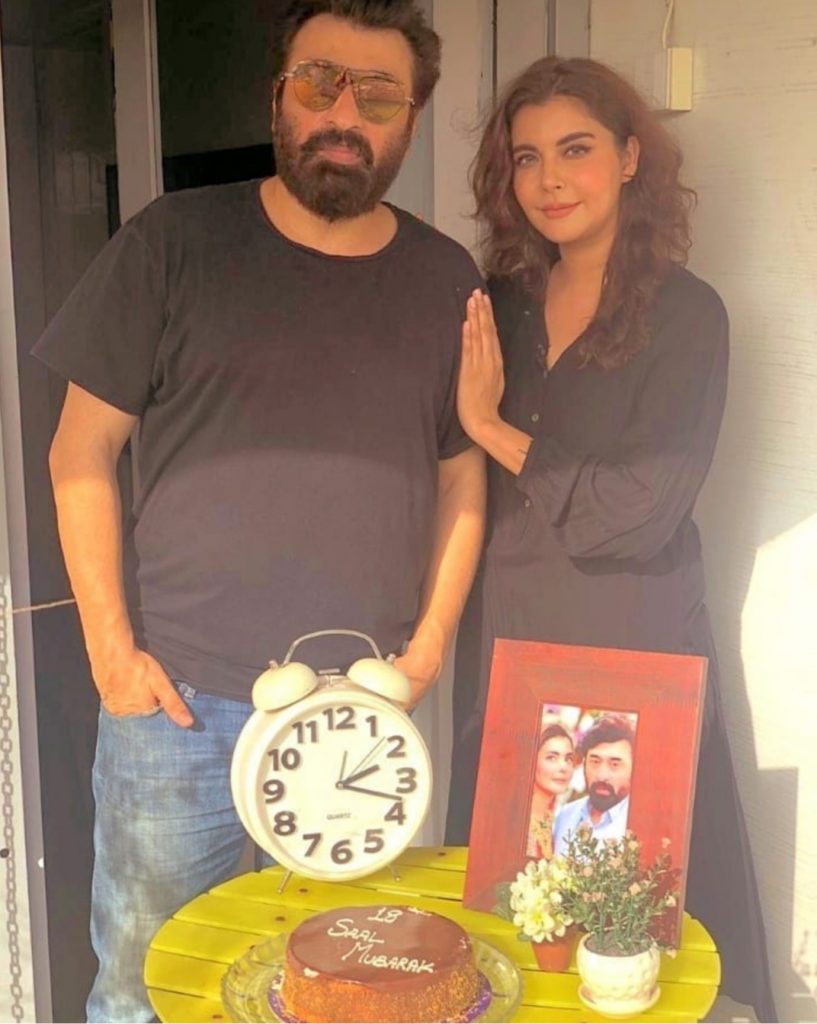 We wish the couple and everyone suffering from Covid-19 a speedy recovery. Yasir Nawaz is currently starring in drama serial Bikhray Moti against Neelum Munir. The same duo was seem in Mega hit drama serial Dil Mom Ka Diya as well. Nida Yasir is however not seen anywhere on the television because of the ailment.