Nida Yasir is an acknowledged and settled Pakistani television Host and Producer who served as an actress and model in the past. Nida is recognized as one of the pre-eminent hosts who, in spite of several years, still giving a well-built competition to her competitors. Nida is often criticized for doing cheap tactics on her show that she hardly bothers. Despite strong criticism, her show always leads the trp charts.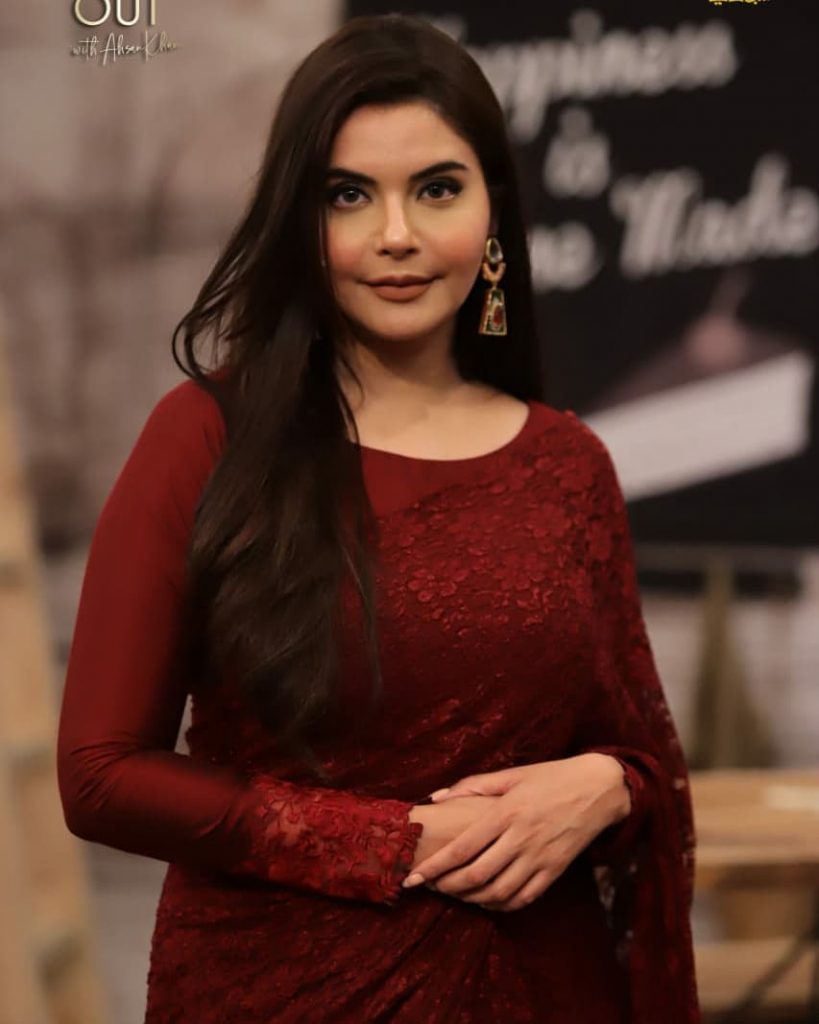 Recently Nida Yasir Taking to her Instagram account shared some of her recent pictures from her show "Good Morning Pakistan". Nida was seen wearing a dark green stylish silhouette attire paired with unique Turkish shoes.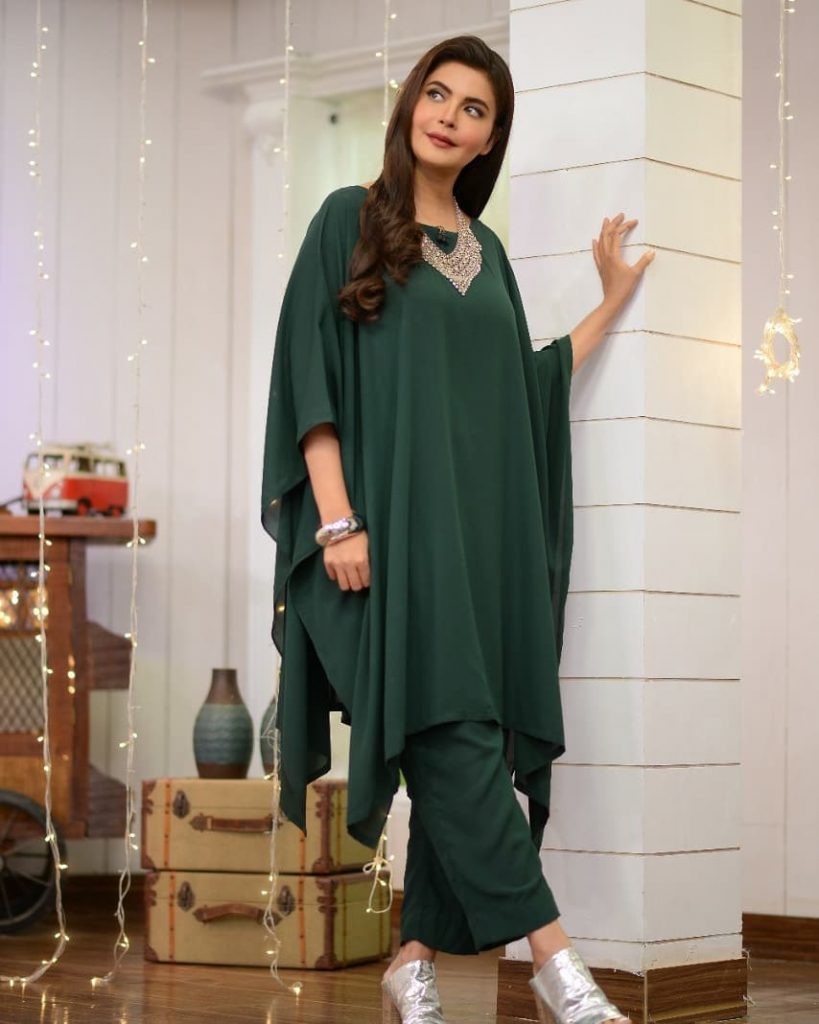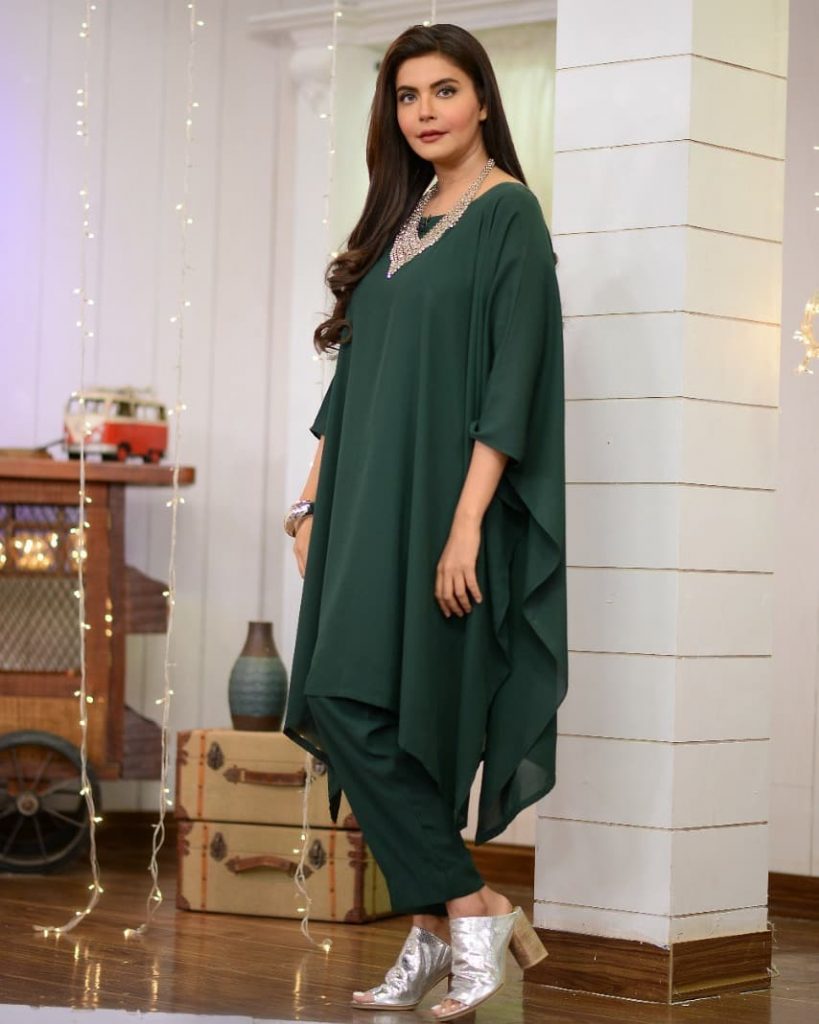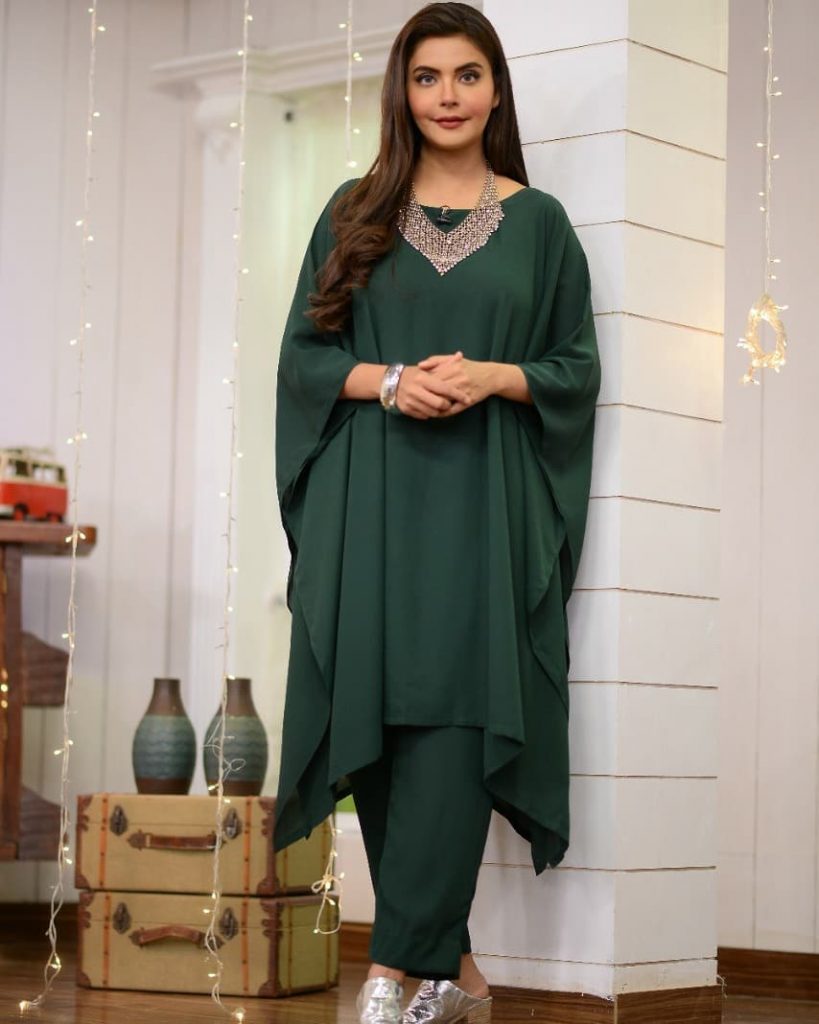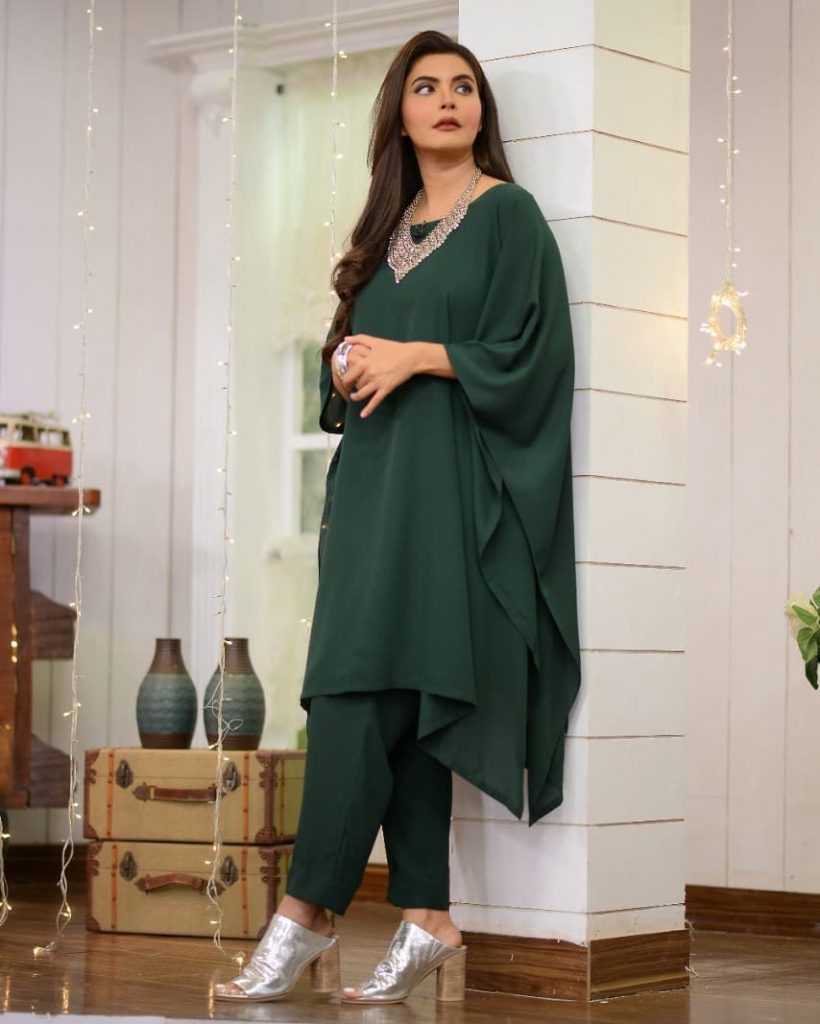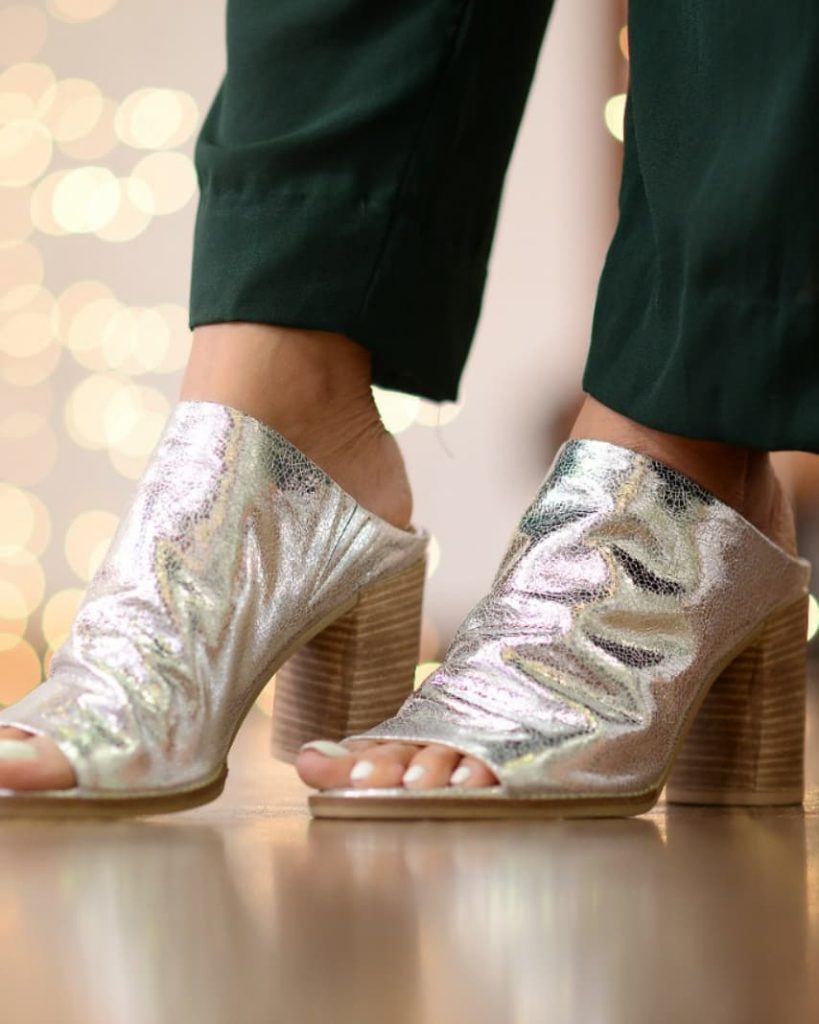 Despite looking super chic, the netizens started criticizing Nida Yasir for the kind of shoes she was wearing. Let's have a look on how public reacted on Nida's recent pictures and the shoes she's endorsing.