Nida Yasir is one of the most popular morning show hosts. She was also awarded 'Best Host Award' at Pakistan Excellence Awards recently. While talking to her guests on the set of her morning show Nida Yasir could not stop laughing when she told them what her age was on Wikipedia.

Nida Yasir said that her age on Google was the same as her age on Wikipedia since Google gets most of its information from there. She said that on Google has its facts really wrong because according to it her age is 46 and sometimes 44 years old but she is a lot younger than that. Nida Yasir said that she could not possibly be this old. Rest of the guests on the show said that it was the same case with their ages too. They said since Wikipedia can easily be edited by anyone so people keep on making these changes.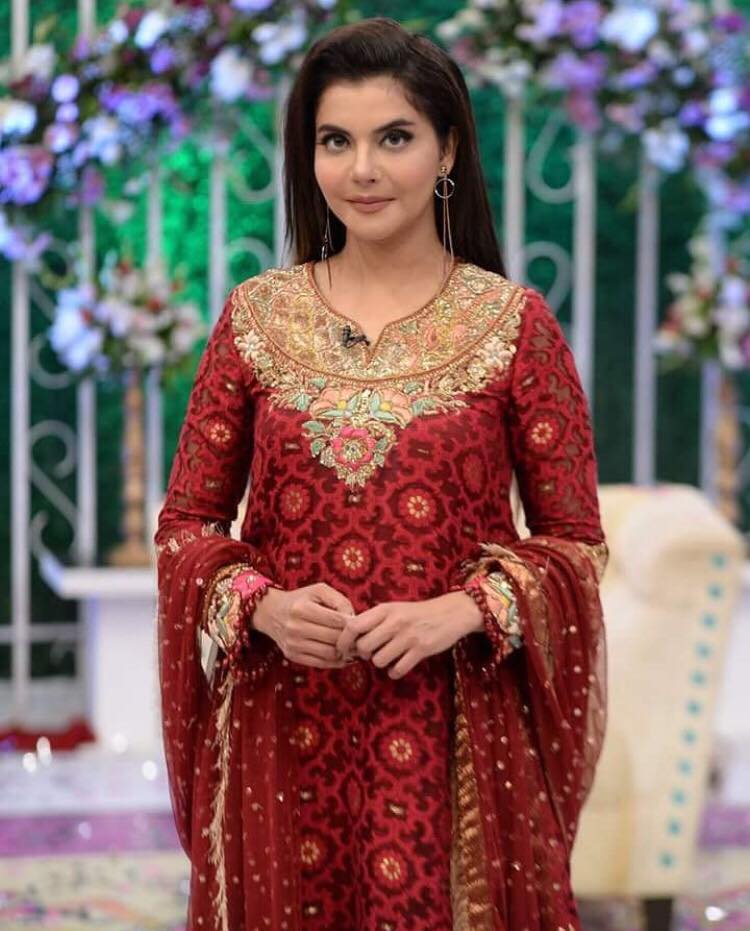 Nida Yasir laughed a lot while narrating her feelings about her age on the internet! She was obviously very amused by it!