Ushna Shah has always been known as the bubbly star who speaks her mind. There was a time when Ushna Shah would reply back to the bullies and trolls but now she has stopped doing that. She shares her opinion in interviews openly but refrains from saying everything that is on her mind on social media now.

Iqra Aziz and Ushna Shah were in Bangkok few days ago when Iqra Aziz made a video of Ushna Shah dancing in a short dress which was unzipped from the back. Ushna Shah was dancing and excited, she asked Iqra "What are you doing Iqra?" Iqra replied, "I am kind of just stalking you."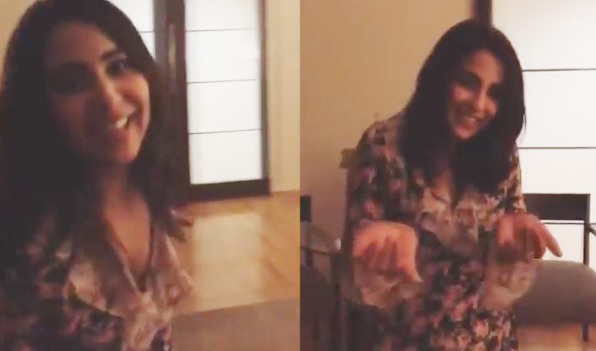 When this short video was shared on instagram, there was an immediate uproar. People started hurling abuses at Ushna as a result of which this video was removed from instagram within a few hours. Neither Ushna nor Iqra have talked about this incident. Ushna usually does not stay quiet when something like this happens so we are waiting for a response from her.