Nimra Bucha is a relatively new face on the screen; she has started her career quite late but has secured a place in the drama industry. She is married to journalist and author Mohammed Hanif (A Case of Exploding Mangoes and Our Lady Alice Bhatti) and has a teenaged son Chanan. The famous anchor Sana Bucha is her younger sister. The family moved to London in late 90s; they shifted back to Karachi after 12 years, the time when Nimra started working in TV.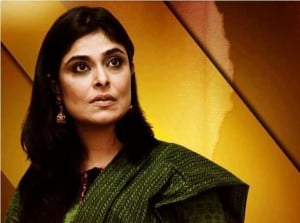 Nimra was originally associated with theatre in London before joining Pakistani drama industry. She is a very good actress who managed to grab some interesting as well as some stereotypical roles; the dilemma of our industry now days. most of her roles involved loads of rona dhona. Her dialogue delivery, gestures are always very precise and spot on. The only problem with her (and Yasra Rizvi as well) is her identical facial expressions throughout her dramas. The reason can be it is one way or another difficult for theatre performers, who are used to open space and more gestures than expressions, to perform in a limited space and depict all those emotions primarily with their expressions and intonation. This excuse is obviously unacceptable considering it is the requirement of their profession to master not only gestures and expressions but all the minute details as well. The degree of flawlessness is equal to the degree of success.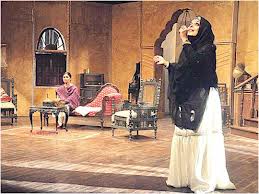 Nimra Bucha has worked in Daam, Mera Yaqeen, Sabz Pari Lal Kaboter, Virasat, Baandi and Ek Nazar meri Taraf. Daam and Ek Nazar Meri Taraf are best amongst her serials though Nimra didn't have lead roles in both. Her upcoming serial Main Manto looks very different than her previous dramas and very promising too, hopefully her character too will be. Her husband Mohammed Hanif will also have a guest appearance in the drama. She will also be seen in an upcoming movie Kanebaaz, which also looks interesting from the promos.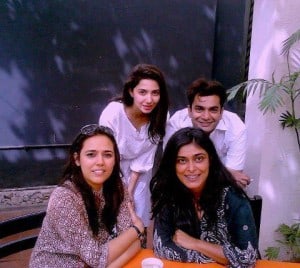 Do share your views about her.
Faiza Cheema