Sakina Samo and Umera Ahmed have a very interesting history. Sakina Samo directed and produced Umera Ahmed's very first play on television. She was the one who gave Umera Ahmed the first break on television and there was no stopping her after that! Wajood-e-Laraib was a big hit but Amer Bail which was also directed by Sakina Samo turned out to be a huge disappointment. Sakina Samo however is well known among her colleagues for paying attention to detail. MD productions production values are always top notch so that is something the viewers do not even need to give a second thought. The cast of the play looks very promising and so do the promos, the only thing that slightly disturbed me was that Sanam Jung may be playing a role very similar to the one she played in Dil-e-Muztar. She is extremely cute and very talented, I would hate to see her being typecast. But since this is her second play, it is too soon to pass judgments and of course we have yet to find out what kind of a character she is playing! Same may hold true for Mira Sethi as well, we will find out soon enough. The play is based on Umera Ahmed's novel Yeh Jo Ik Subha Ka Sitara Hai. I liked the way the viewers were introduced to the characters and the actors through the facebook pages and the morning show on Hum TV; there wasn't a hype surrounding the play months before it went on air but it was promoted in an impeccable manner in a short span of time. The light hearted side of the play looked very refreshing in the promos. The fact that Ilyas Kashmiri is the director of photography of this drama ensures that it will be nicely shot.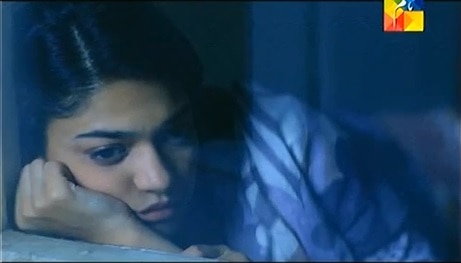 I felt I had to share how I felt about this play after looking at the promos, now something about the first episode. Sanam Jung plays Romaisa, the main protagonist. Romaisa is a simple girl who is surrounded by people who don't feel anything genuine for her. Sanam Jung's expressions and outlook did not remind me of her role in Dil-e-Muztar so that was definitely a plus. The opening scene introduced the viewers to what the title of the play implies. Romaisa wakes up every early morning to see the morning star that shines the brightest but always fails to find it. The morning star has a special significance for Romaisa because it reminds her of the happy times of the past.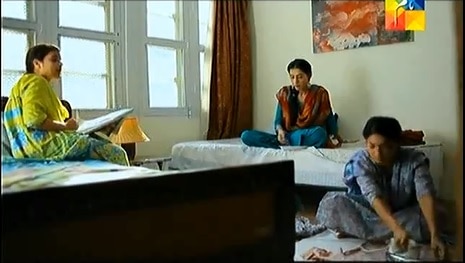 Romaisa does not fit in her aunt's household at all. She may have been raised there but she lives in a world of her own. Even after spending so much time with her aunt's family, she is hardly considered a member of the family. Her greedy aunt (Farah Shah) considers her a bad omen because her parents died when she was very little.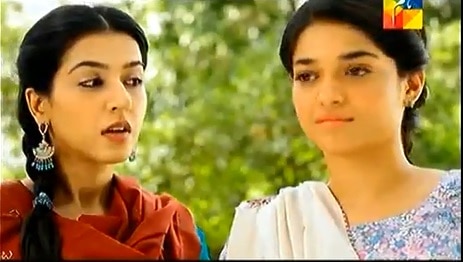 Mansha Pasha was flawless as the over-confident, loud and adventurous Aalia. Her acting was impressive considering that this character is completely different from the ones she has performed till now. In my opinion Aalia's character stood out more than any other in this first episode. She may have been loud and somewhat annoying but she definitely had a screen presence.
Farah Shah appeared to be a little young for the role she is playing or perhaps her hair was a little too black!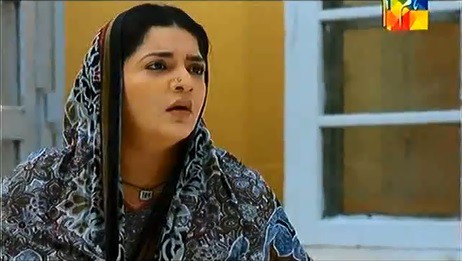 This first episode introduced the viewers to Romaisa's character and to the people that she is living with. The next episode will introduce us to the rest of the characters. It wasn't the sort of episode that completely blows you away but also one that did not have any glaring flaws.
How many of you watched the first installment of Mohabat Subha Ka Sitara Hai? Please Share your views.
Fatima Awan