Danish Taimoor and Ayeza Khan are giving more and more interviews now and their fans cannot get enough of these love birds too. Every time they appear in a show they tell their fans something new about themselves. This time Danish Taimoor in particular shared something that will come as a shock and disappoint many of his fans. Danish shared that he wanted to be known as a film star now. Danish said the reason for this is,
"In India too people who are seen in dramas all the time are not the ones who are known as film stars. Film stars are different from TV stars and they are seen in films only. Who will buy a ticket of 600 rupees to see me in a film if they see me on television all the time. I want to contribute to the revival of Pakistani film industry therefore I will only be seen in films now."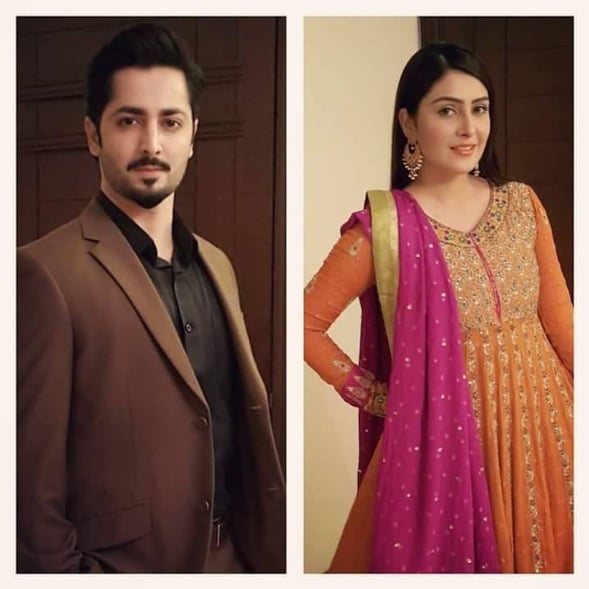 This is not the only reason Danish wants to stick to films alone. Another reason he said was,
"All the drama scripts are the same. I am fed up of playing the same kind of characters and being part of the same dramas. I am done with being the husband of two wives and all the other scripts like that."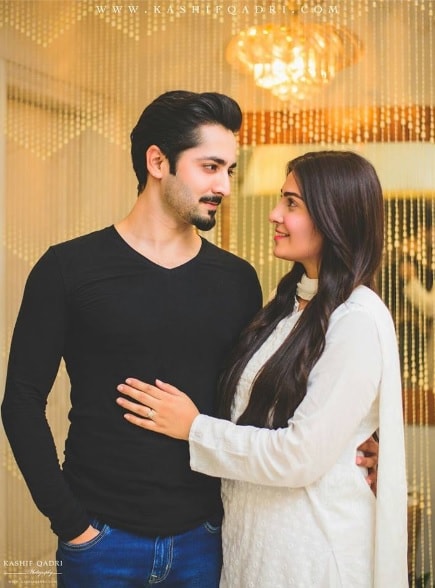 Ayeza Khan said that Danish was offered a lot of dramas but all of them are the same kind of dramas so he wants to do films only now. Danish also said that acting was not how he earned his livelihood so he would much rather do what he wants to do then doing things he is sick and tired of.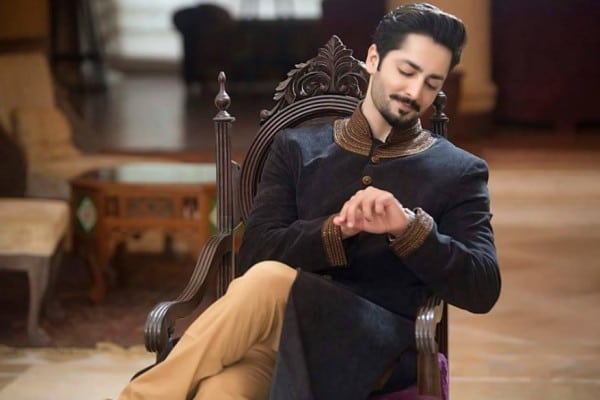 Ayeza Khan and Danish Taimoor also talked about their life together and how they had both changed after getting married.
Here are some pictures from the show: