No one invited to visited Pakistan says Lata Mangeshkar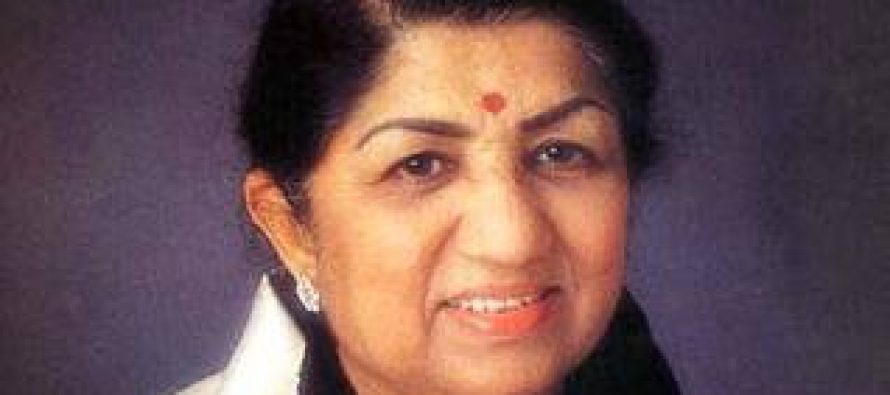 Bulbul-e-Hind (Nightingale of India) Lata Mangeshkar the legendary voice of indian sub-continent has turned 85 few days ago. Talking to reporter Khalid Mahmood of Urdu Daily Jang, Lata told that no one has invited her to visit Pakistan in past twenty-six years. "It is an irony that I have never visited Pakistan. I eagerly look forward to visiting Pakistan." Lata further told once she was scheduled to tour Pakistan however it was cancelled just one day before departing to Pakistan. As per Lata, under General Ziaul Haq (former dictator who ruled from 1977-1988) government a cultural organization in Pakistan arranged the visit, however it was cancelled at the very last moment. As per Lata she will happily accept any formal invitation to visit Pakistan.
Lata has a strong bonding with Madam Noor Jehan another legendary artist of Indian sub-continent who migrated to Pakistan after partition in 1947. She was in contact with Madam Noor Jehan till her death in 2000. Lata is amazed that a website consisting of her early songs is prepared and operated from Lahore, Pakistan.
Full content from Urdu Daily Jang (25 September 2014)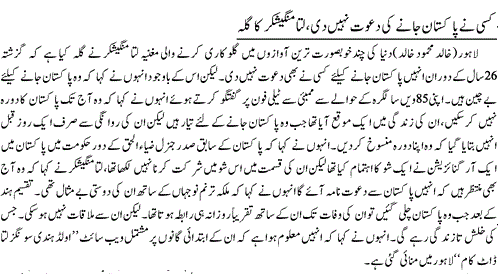 Rashid Nazir Ali
---