Morning shows are the most-watched segments on television. Many ladies watch them while doing their household chores. They can learn new recipes, tips to enhance beauty, benefits of natural products and many more just by watching a morning show. Now, every channel has its own morning show segment and the best host is hired to improve their show's rating.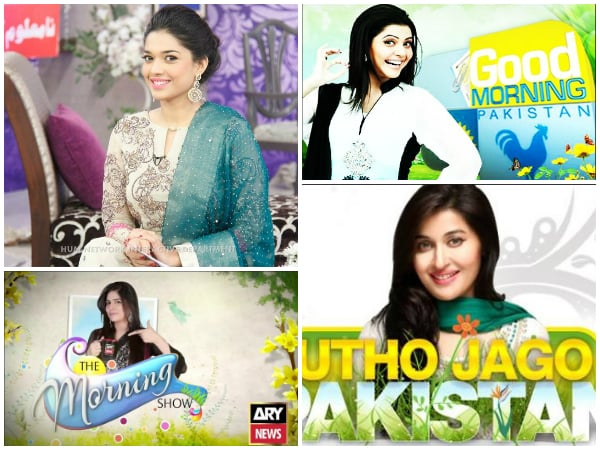 On every special event like Ramzan, Defence Day, Eid, etc, set of morning shows are decorated accordingly. On Eid special, guests are invited to celebrate their eid with them and the audience. But this time, PEMRA has requested news channels not to air re-recorded or live special programs on Eid-ul-Adha in solidarity with Kashmir.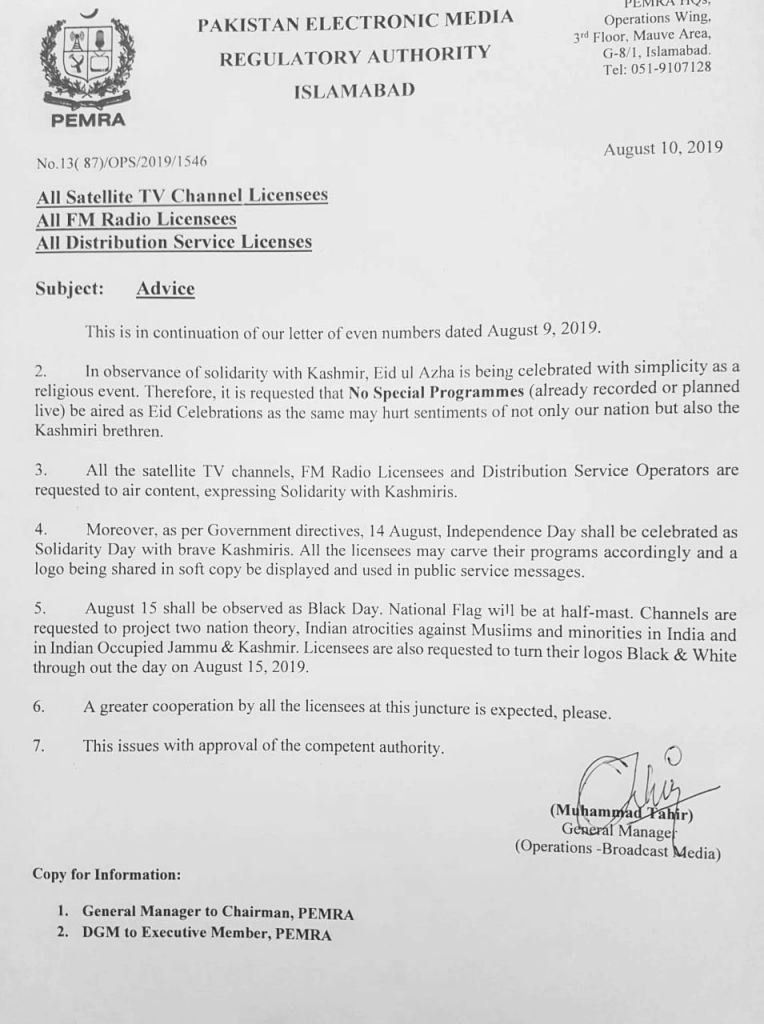 According to electronic media regulatory, the airing of festive segments can hurt sentiments of not only our nation but also of the Kashmiri brethren. Therefore, the day will be celebrated with simplicity as a religious event. 
PEMRA announced that 14 August will also be observed in solidarity day with brave Kashmiris. Whereas 15 August will be observed as black day and the national flag will fly at half-mast. They even requested media to turn their logos black and white to highlight Indian atrocities in India occupied Kashmir. 
What do you all think? PEMRA took the right decision.