Noor Hassan is a very calm person.he is a great actor and recently his drama Hassad has done so well and also he is famous for his hilarious TikTok videos along with his co-stars. He is very friendly with his fans he often replies to his fans and wish them birthdays and not only this he reshares fan-made posts and ask before sharing but recently he lost his calm on a girl who called her too idle to comment on every post and wishing to fans on which he said that I am not an angry person and I don't mind what people say but see your words which are too arrogant, saying me idle for this rather I love spending time with fans.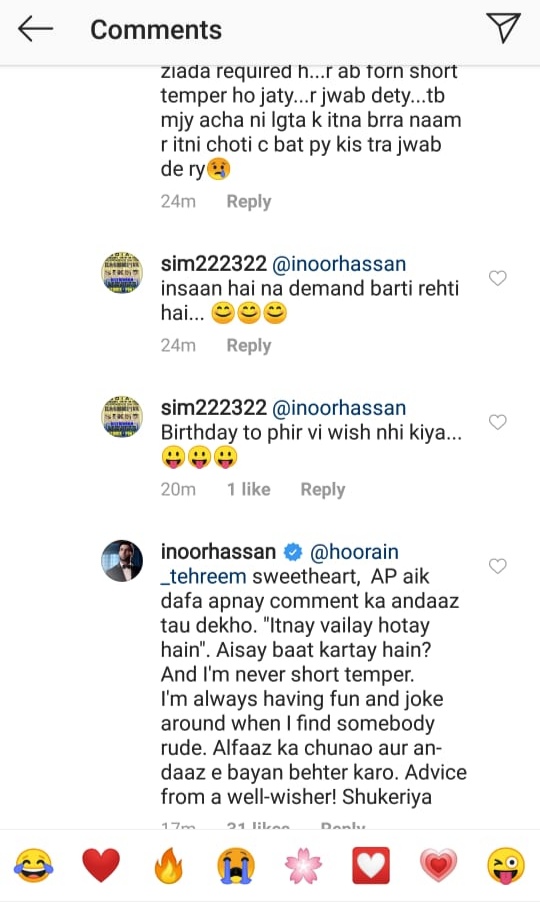 We felt that the fan later on deleted her post but we have got the reply of Noor Hassan for you all and we also have his cute interactions with his fans.
Here are the comments from his posts.