Noor Zafar Khan is a popular Pakistani television actress who is loved for her simple beauty and talented acting skills. Noor is the sister of prominent Pakistani Actress Sarah Khan and both of the sisters are look-a-likes of each other. Noor has appeared in many Pakistani dramas and her fans adore her acting and style.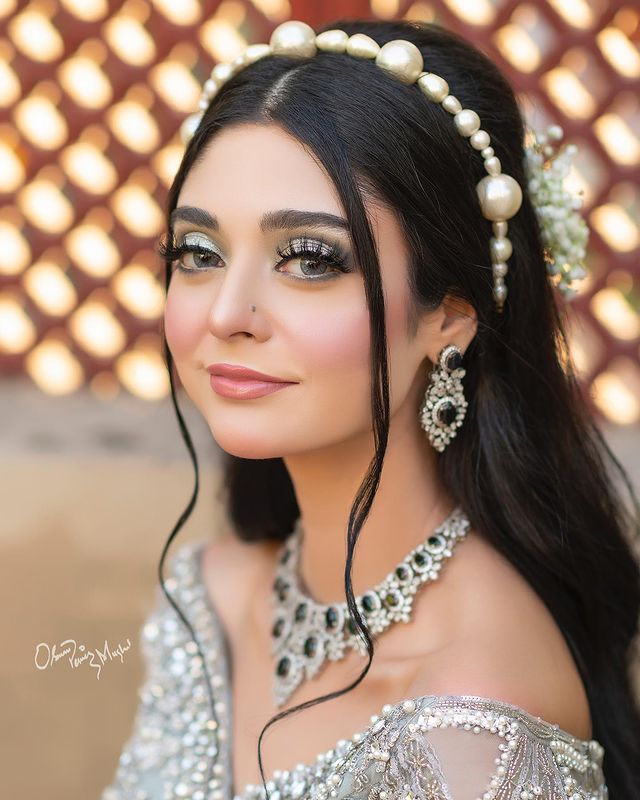 Noor has recently posted Picture, in which she is wearing a white Saree with a necklace and decorated flowers in her hair, she's also showing her deep back neck. Have a look at her latest picture.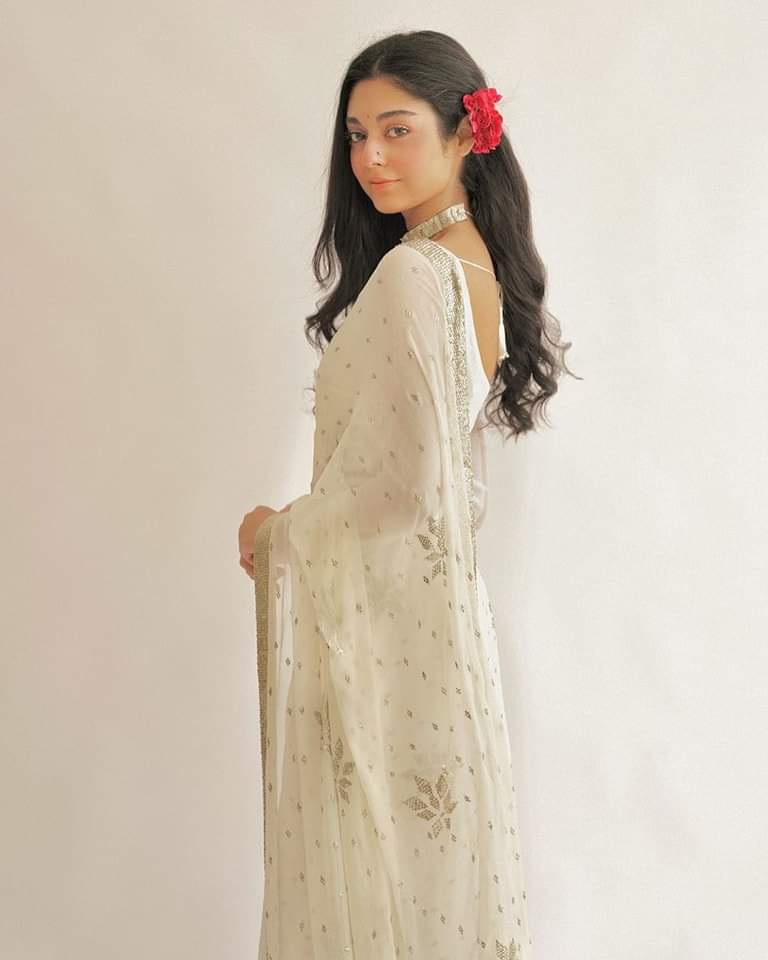 Fans, soon after comprehending her look, came to the conclusion that she has copied Alia Bhatt's look of Gangu Bai or Alia Bhatt's look for Gangu Bai promotions. They said that she is a small sachet pack of Gangu Bai. One fan said that she is Gangu Bai in low price. Fans trolled Noor Zafar Khan and said that she's looking like everything except Gangu Bai even after trying hard for it. Here are the comments of people who thought that she is copying Gangu Bai.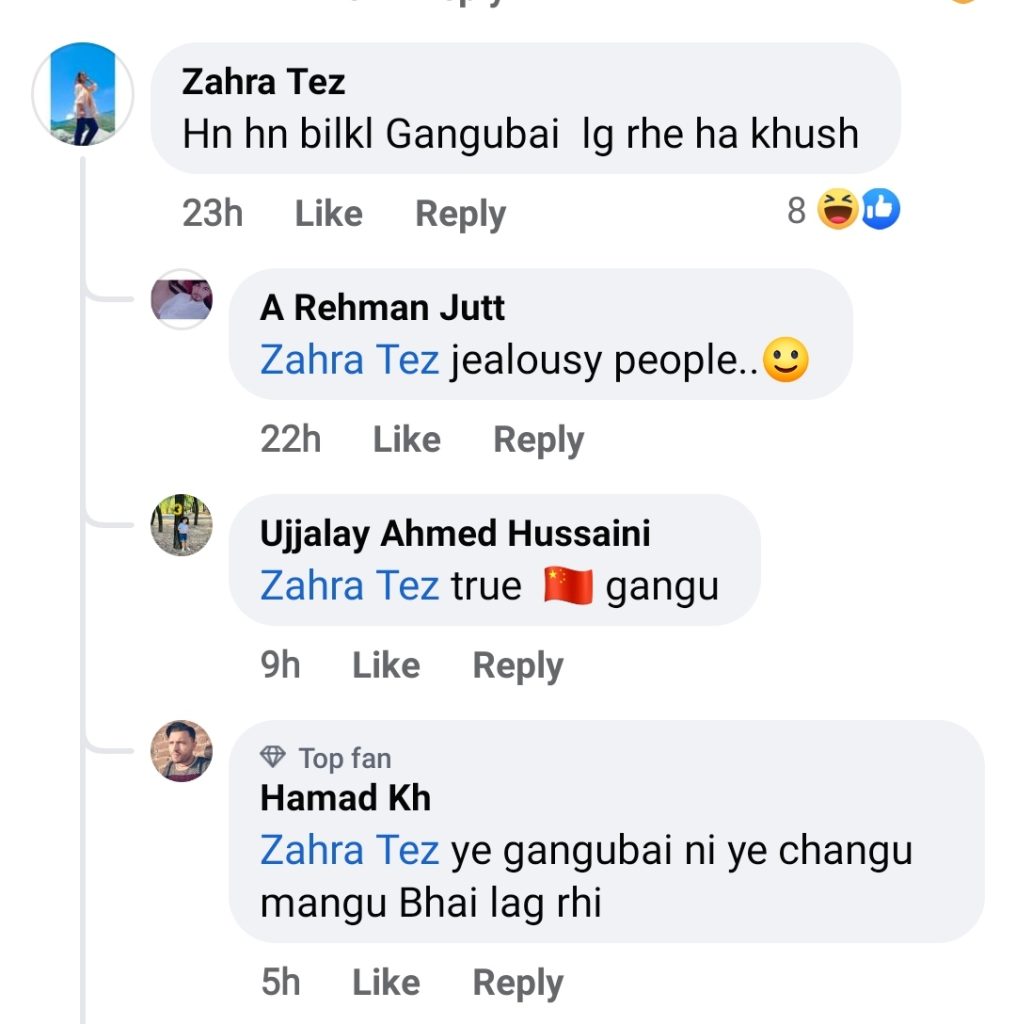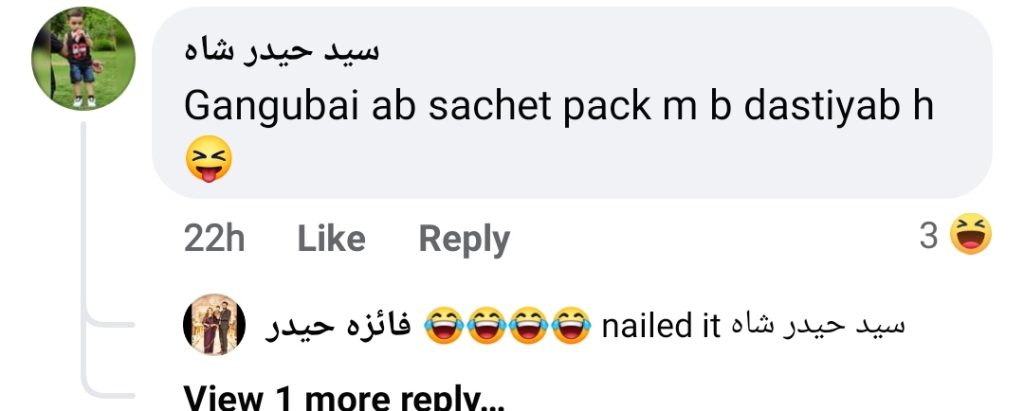 Here are comparison pictures of her look with Alia's look.