Noor-ul-Hassan And Ahsan Khan Will Be Hosting Ramazan Transmission On PTV
Ramazan transmission has become a very important part of the yearly routine of all the television channels. The transmission starts from Sehar time and later on starts during the evening hours before Iftar. Different channels try to get celebrities to host these transmissions because these celebrities are liked by the people.
The news is that this year Noor-ul-Hassan who is also an actor will be hosting Ramazan transmission from PTV along with Ahsan Khan this year.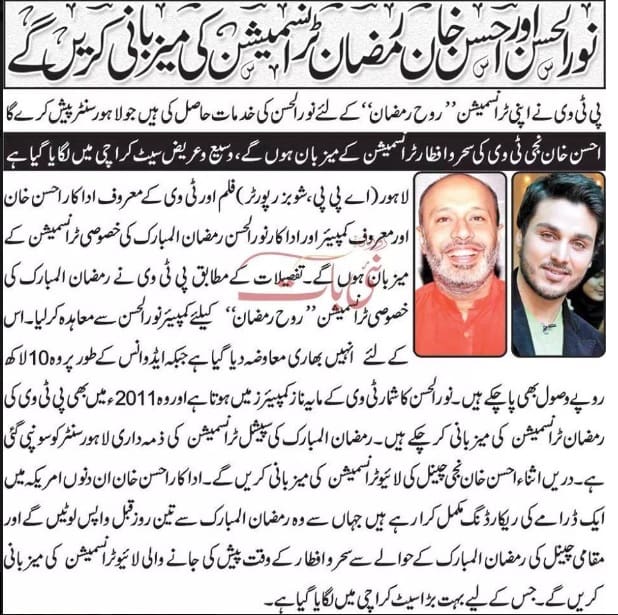 ---