Om Puri's Funny/odd Reaction to the Entry of Mehwish Hayat at a Show!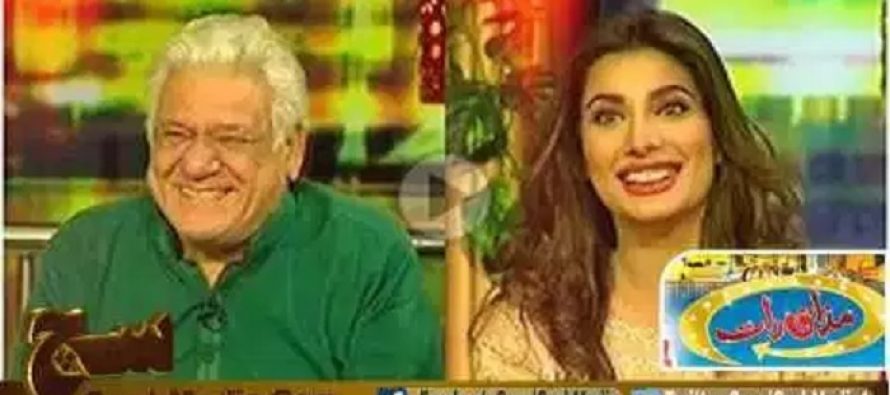 It was on the show Subah Savere Samaa K Saath hosted by Sadia Imam that Om puri reacted in a very funny way when Mehwish Hayat was invited on the stage. Om Puri was already on the stage when Sadia Imam called Mehwish Hayat's name and Om Puri fainted as if he has seen the world' most beautiful lady. Later Sadia Imam added more drama to the entire situation by calling herself and Mehwish as "Hoor's" and told Om Puri that he is in heaven.
The entire things started looking odd and irritating instead of funny. But looking at the positive side it is good that actors from both the countries are developing good relationships and are comfortable working with eachother. It is a pleasure that our stars working in India like Imran Abbass, Mahira Khan, Fawad Khan, Sajjal Ali are being respected and stars coming from India to work in Pakistan like Om Puri, Sara Khan are also reciprocating in a positive way.
Have a look at the Video
---