One More American Bahu Arrives In Pakistan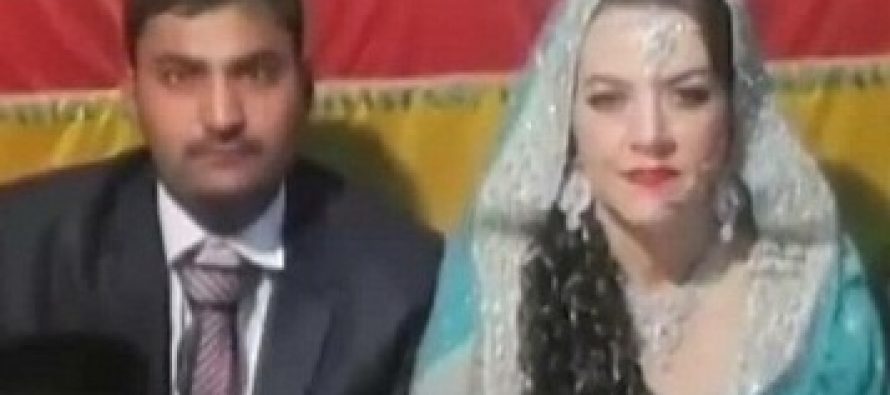 Cross-cultural marriages have recently become a thing in Pakistan and many foreigner bahus are coming in Pakistan. It all started when a 21 years old Sialkoti guy married a 41 years old Maria Helena who came to Pakistan, converted to Islam and married him. Then there was another 19 years old girl who came and married a Lahori guy. These were followed by Turkish DJ Kantik who got engaged to a girl from Lahore and now there is a new addition in the list where another American lady has come to Pakistan, converted to Islam and has now gotten married to a guy from Mandi Bahauddin. The bride was dressed up as a traditional desi bride as she became the desi bahu of Pakistanis. Here is the happy couple: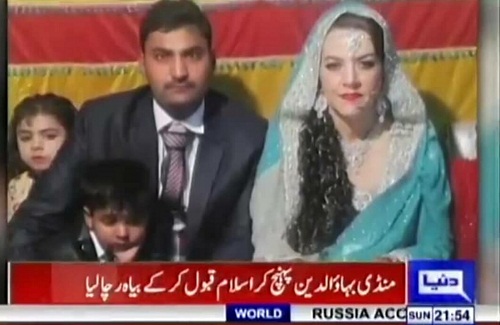 Seems like the world has taken Imran Khan's statement seriously finally after he has become the Prime Minister and it has indeed become true ke logg bahar se Pakistan aayeinge. These cross-cultural marriages are also promoting the soft image of Pakistan on a positive side but people are still shocked over the number of these marriages happening here!
---