Shahid Nazir, who is well-known for his crazy track 'One pound fish' is going through a bad phase of his life where his popularity seems to turn into a bad name which is lately brought to him for not paying his loans and for that, his arrest warrants are been issued last Friday.
Often known for his song which received much of the recognition in UK, Shahid Nazir turn into a celebrity overnight where all the Pakistanis seemed proud of him for spreading his talent in UK and making his country shine in the field of singing and music. Soon after his prominence in UK, he was also seen in endorsements and Ads by big companies like PTCL.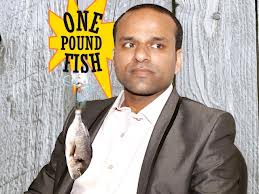 As per the reports revealed yet, Shahid took a loan of Rs. 6.6 Million from a private company in Lahore which he failed to pay at all. Due to his non-payment, the Lahore court has released his arrest warrant on the request of the victim company.
The news is really more than a shock for his fans who are disappointed with the fact that their once-liked-'One pound Fish' man is not following the legal ties he once agreed to follow. Shahid, however, has not passed any remarks over the issue which is too adding more spice in the hot air revolving around the matter.
We hope that Shahid Nazir deals with the matter as per the rules of the nation and clear his dues which are unpaid according to the terms and conditions he signed.
Best Wishes,
Nida Zaidi