Banning an actor sets dangerous example- said Osman Khalid Butt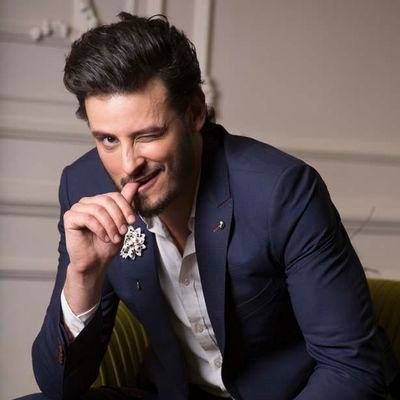 Butt posted a lengthy note on twitter on this whole controversy. After Momina Duraid swear to never work with actor Firdous Jamal for his comments about Mahira Khan, the actor tweeted about this. In his tweet, he shared his feelings that banning actors for their opinions set a very dangerous example.
"Because than your outrage cannot remain selective."
Butt took on this matter by saying, "Banning an actor for his opinion, however, distasteful said opinion might be, sets a rather dangerous precedent. Because then your outrage cannot remain selective," he wrote, reminding his colleagues that they have all been on talk shows where they've been asked to rate their peers' acting skills, fashion sense and personality. "This isn't the first-time clips have trended where controversial statements have been made, and it won't be the last."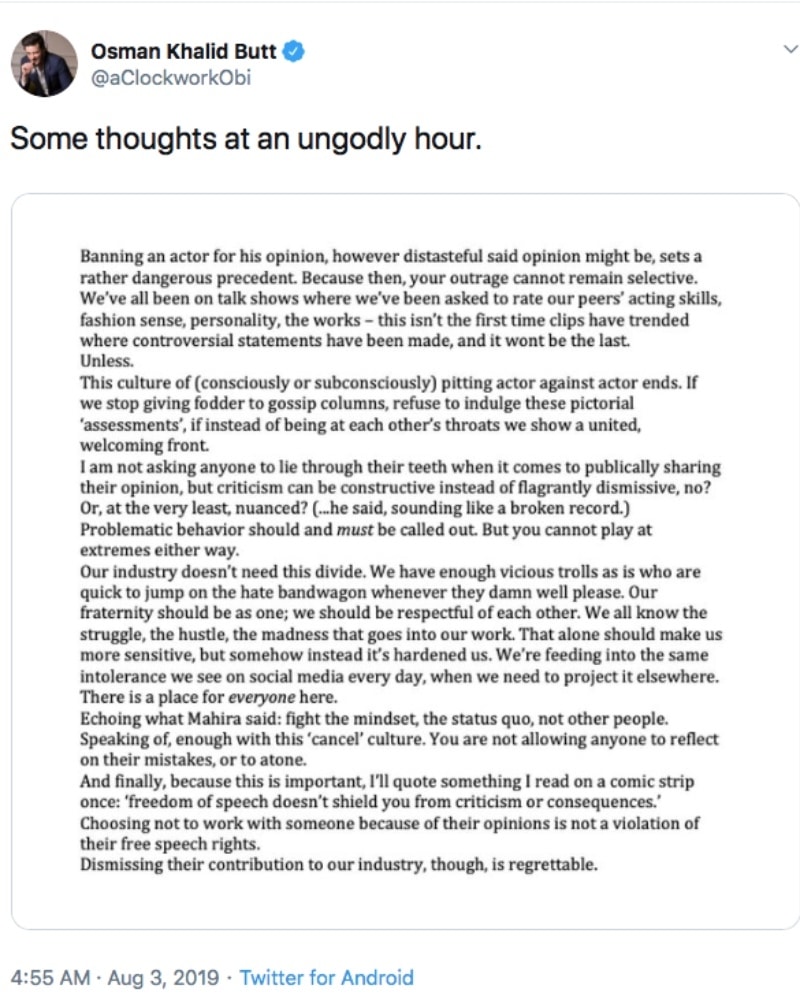 "Unless this culture of (consciously or subconsciously) pitting actor against actor ends. If we stop giving fodder to gossip columns, refuse to indulge in these pictorial 'assessments', if instead of being at each other's throats we show a united, welcoming front," he added further.
And he isn't suggesting lying through their teeth when it comes to publicly sharing their opinion, but criticism can be constructive instead of flagrantly dismissive, no?
Osman added, "Problematic behavior should and must be called out. But you cannot play at extremes either way."
He concluded, "And finally, because this is important, I'll quote something I read on a comic strip once: 'freedom of speech doesn't shield you from criticism or consequences.' Choosing not to work with someone because of their opinions is not a violation of their free speech rights. Dismissing their contribution to our industry, though, is regrettable,"