Pakistani drama industry has been blessed with some very good writers. Newcomers join the veteran writers every year which gives the viewers something new to watch. Here is a list of some of the writers whose dramas I look forward to and few things about their plays that make them stand out. I started watching Pakistani dramas only a few years back so this list will contain the names of new writers. No writer is perfect, there have been times when all of these writers gave us scripts that were not as impressive as most of the work they have done. So, my opinion is based on majority of their work. Please feel free to add to the list.
Umera Ahmed
Umera Ahmed needs absolutely no introduction, she is the writer behind memorable plays like Doraha, Daam, Mere Zaat Zar-e-Benishaan, Qaid-e-Tanhai, Maat, Shehr e Zaat, Durr-e-Shehwar and the list is never-ending. I am certain that there are many viewers who have watched and liked Umera Ahmed's plays without even giving much thinking to who the writer of the play was. The plays that I mentioned in the list are those which can easily be termed as classics. Only an incredibly talented writer can give so many hits.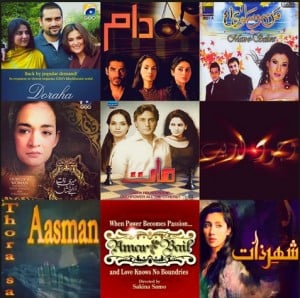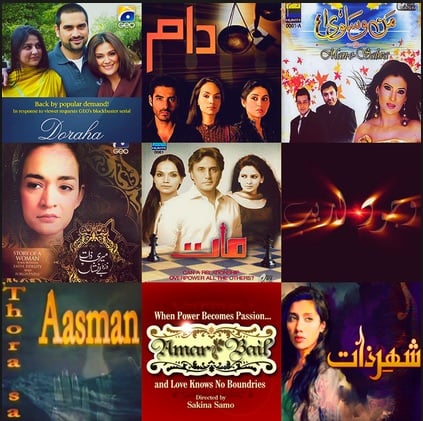 What makes Umera Ahmed an exceptional writer is the fact that her dramas are very meaningful with a lot of depth. Her dialogues are quoted over and over again because they are so good. Her stories are original, something that is very rare nowadays when many of our writers are inspired by foreign dramas. And most importantly Umera Ahmed is one of the very few writers whose dramas are family dramas.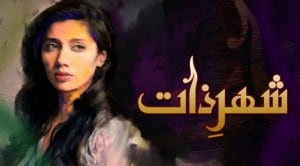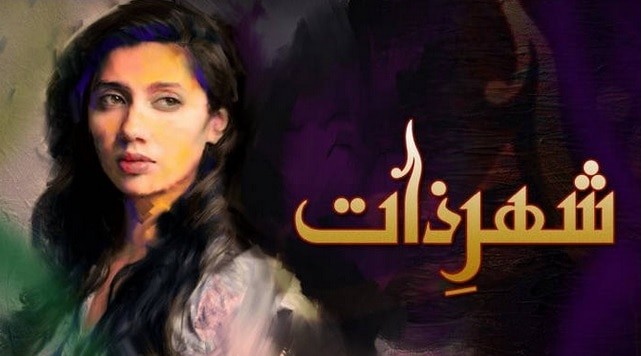 Umera Ahmed may not be the queen of characterization but there is hardly ever a time when she loses her focus. The most important aspect of Umera Ahmed's writings is that she takes up issues that are sensitive, those issues that have something to do with our social set up. This makes it easier for people to relate to her plays. Another aspect of Umera Ahmed's plays that cannot be ignored is that almost all her plays had a very good ending. There are many plays by other writers which were hits but they did not have a good ending so people were very disappointed, a recent example would be Bilquees Kaur.
Samira Fazal
Samira Fazal is the woman behind the most memorable drama of recent times, Dastan, she is the writer who wrote the script of one of the most engaging dramas of all times Mera Naseeb. There are many other unforgettable scripts that were penned down by Samira Fazal like that of Khamoshiyan, Mere Pass Pass,  Mastana Mahi, Mera Saeein and recently her play Bari Apa kept people glued to their seats. Her play Shak nowadays is also doing very well too.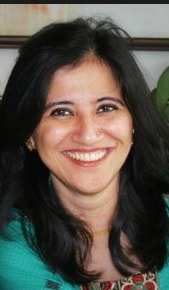 What I like about this writer the best is that her characters are very well established most of the times. Even if a person does not enjoy the story of the play he is bound to retain his interest in the characters, Her characters are never black and white. some of them are just as complicated as real people, they have their good and bad sides. Other than that Samira Fazal's scripts very often are more engaging and happening than the scripts of other writers. Her plays are also unpredictable with many unexpected twists and turns, secrets one could never have imagined which make the viewers at the edge of their seat.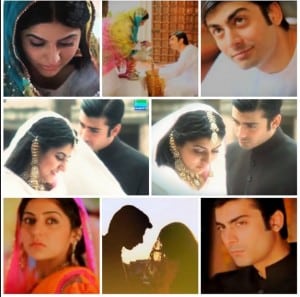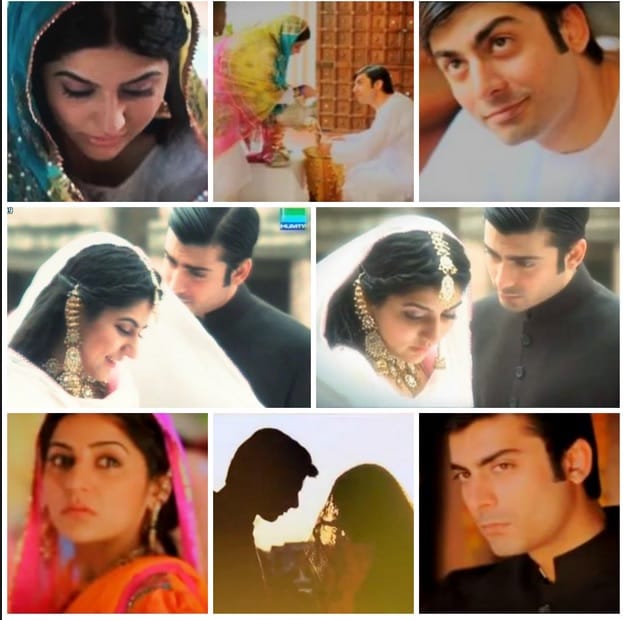 Samira Fazal has the honor of showing some of the most sweet mother in law's in the history of our dramas in her play. She obviously finds no pleasure in showing the evil saas or the saas bahu fights. Recently the play Kabhi Kabhi does show such a scenario but if you look at most of her work than you will see that the sass's in her dramas are very reasonable characters. She focuses more on the ups and downs that couples face due to other personal reasons and not because of the interruption of outside forces.
Faiza Iftikhar
Faiza Iftikhar is another drama writer who is basically a novelist but has made a very good name for herself in the drama industry. She has written many famous dramas like Aik Nayee Cinderella, Thakan, Bilquees Kaur, Mohabat Rooth Jaye Tu, Tishnagi and more recently Aunn Zara and Khoya Khoya Chand. The best thing about Faiza Iftikhar is that her scripts are always different from each other. The viewers do not know what she will be coming up with next. Just like Samira Fazal, her characters are very lovable.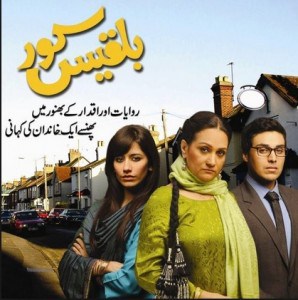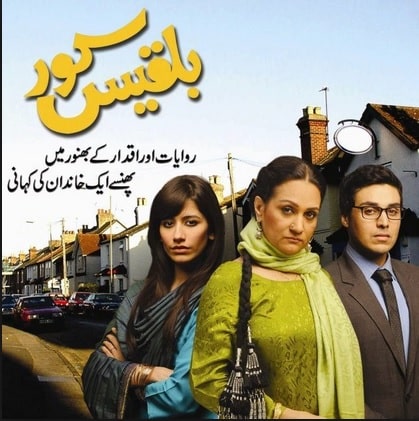 Her scripts always carry great weight with an important message but she does so in a very entertaining way. Her heroines stand out because of their unique characteristics, take Bilquess Kaur for instance, she was one of a kind! The only problem with her dramas is that usually the endings are not satisfying enough. Other than that this talented writer is quite capable of writing scripts that leave an impact on the viewers.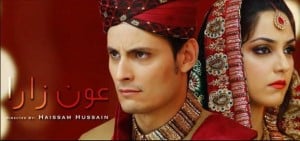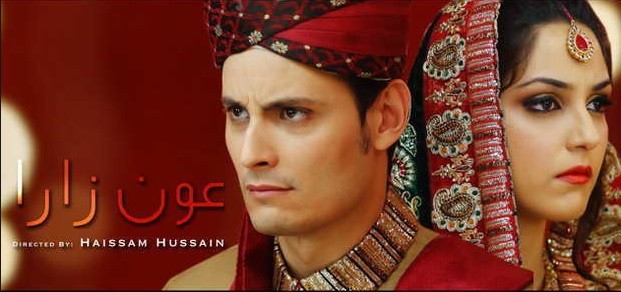 Farhat Ishtiaq
Farhat Ishtiaq is the queen of romance. She wrote masterpieces like Hamsafar, Mata-e-Jaan and Rehaii. Pakistani drama fans are impatiently looking forward to her upcoming play Bin Royee Ansoo, which is based on a very famous novel written by Farhat Ishtiaq. When I watched Hamsafar and Mata-e-Jaan I thought that Farhat ishtiaq could only write romantic scripts but when I watched Rehaii my view about her changed. Rehaii had been written superbly. It dealt with a very sensitive issue but it was done very nicely. Some of the dialogues were so moving that they stayed with you for a while. The whole drama was very entertaining apart from being educational.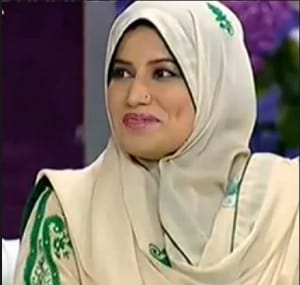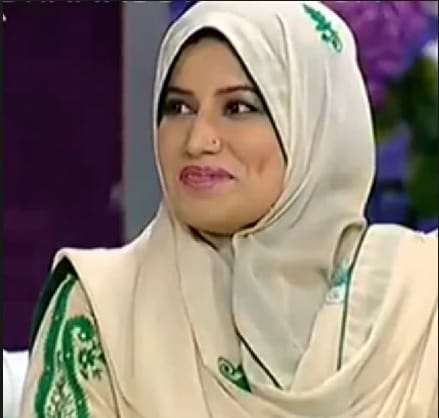 One common aspect of Farhat Ishtiaq's writings is that her characters relationship with each other is based on very intense emotions. Her main characters are most often sweet and sensitive hence very endearing. Just like Umera Ahmed, Farhat Ishtiaq keeps her focus on the main story which is one of the reasons why her dramas are very engaging.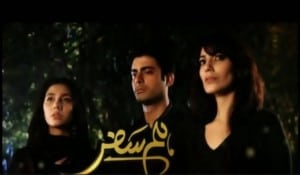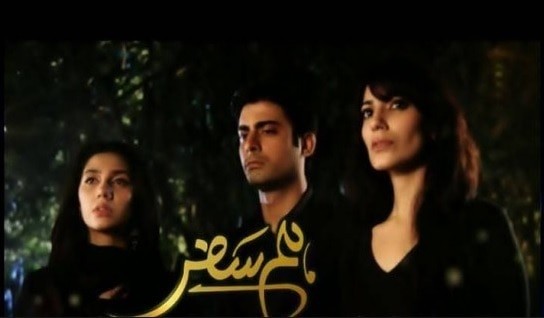 Share how you feel about these writers and feel free to add new names to the list. There are some other writers who have written a lot of plays lately like Amna Mufti and Maha Malik. Do you think they fall in the same league?