No, there is no lack of talent in Pakistan,and the proof is that our drama industry always welcome new facades warmly, and due to popularity of this medium,the decisive destination for every singer,Video Jockey(VJ),Radio Jockey (RJ),model,anchor and film artists seems to be acting.Year 2012-13 not only gave us the 'Celebrity sisters' reigning over this industry but also handful of VJs veering into the realm of acting , and ending up being most treasured lot so far. So here goes my list of the TOP VJs who turned into successful actresses :
7. Naveen  Waqar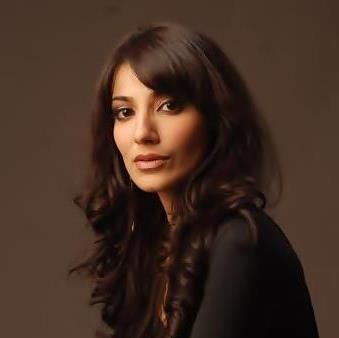 Naveen,28, aka VJ Fuse began her career with live request show "Pick and Choose with Fuse". She also hosted the Radio One FM 91 show "Morning Music Chaska" as a RJ. Not  many of us know that she started her career from a telefilm "Ab set hai" , but she came on spotlight after the hit "Humsafar" in which she played the negative character of Sara which was much admired by the audience. She later did "Annie ki Aaye Gi Baraat" but unfortunately it was not quite a success as compared to its other sequels. She made her film debut in the film "Josh"  but majority still recognize her as "Humsafar's Sara ".
6.Alishba Yusaf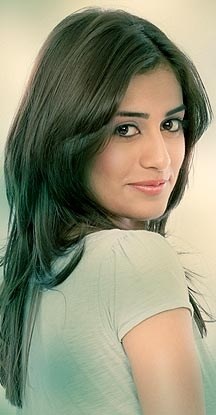 Alishba,28,  started her career as a VJ on Aag TV. She made her tv debut from the show "Chaand Pe Dastak",but she was noticed for the first time in "Mein Abdul Qadir Hoon". And surprised everyone with her spectacular performance in "Ek nazar merin taraf",playing  the role of a widow . Viewers were amazed by her improvement and started to look forward to more of her work. Her phenomenal performance in the recent show "Tanhaiyan- Naye Silsilay" and "Mere Dard ko Jo Zuban m=Mile" managed to wow the audience.Alishba seems careful and conscious in signing her projects thats why she is is not seen onscreen quite often.
5.Mawra Hussain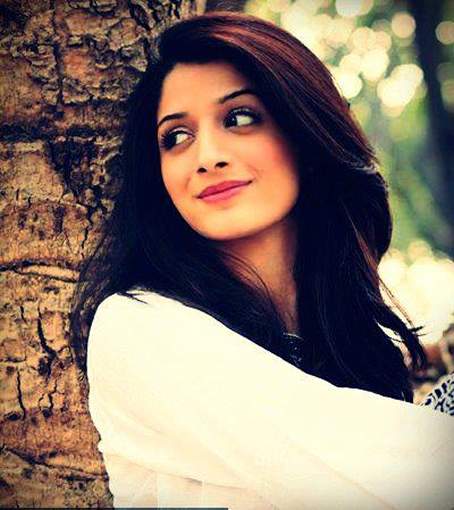 Mawra,21,started her career as VJ on Atv then started appearing in advertisements and then we saw her doing various television shows. She finally got her big break by playing a parallel lead, a negative character in the show "Yahan Pyaar Nahi Hai" which was an instant success. and then she appeared in one popular show after the other.Probabaly,the best thing about her is that she can play both negative and positive characters with ease to perfection.She can easily mold herself into the innocent characters she played in "Ik tamanna lahasil si", "Nikhar gaye gulab sare" and " Main gunegar nahi". Or the extremely negative ones like "Merai harjai"  "Yahan Pyaar Nahi Hai" and " Halki si khalish". She has certainly proved her mettle in a really short time.
  4. Urwa Hussain    
Urwa,22, started her career as a VJ on ARY Musik.She debuted on the show "Meri ladli" which became a huge hit. After that there was no one to stop her.She proved herself as a potential acterss  in serials like "Madiha Maliha"  and "Kahi Un Kahi". She has mostly negative roles but she is now gradually becoming more versitile. In her very recent comedy show "Namak Paray" and "Aik Pagal Si Larki"; it is very refreshing to see her doing comic roles.Currently, Urwa is working on her upcoming movie "Strawberry" opposite Sohail Haider.
3. Syra Yusaf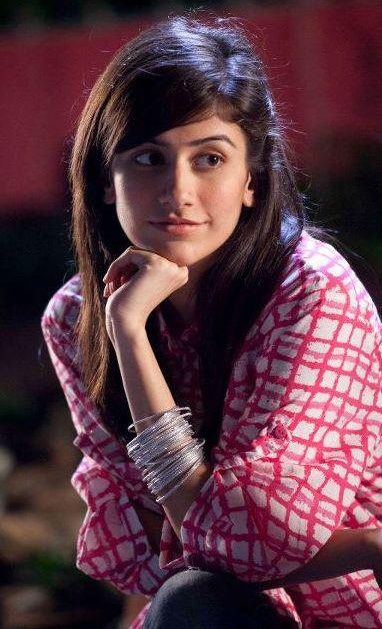 Syra,25, is a popular face of TV commercials ,appearing in almost 50 commercials up to date.She was initially seen as VJ on MTV Pakistan,she got success with her debut "Bheja Fry" and "Most Wanted";after that she stepped into acting and left everyone awed by her acting in "Mera Naseeb".Her performances in "Bilquees Kaur" and " Tanhaiyan- naye silsilay" were loved by all.It was very surprising to see her playing such deep and intense roles. Syra also has the biggest fan following on social media.
2.Sanam  Jung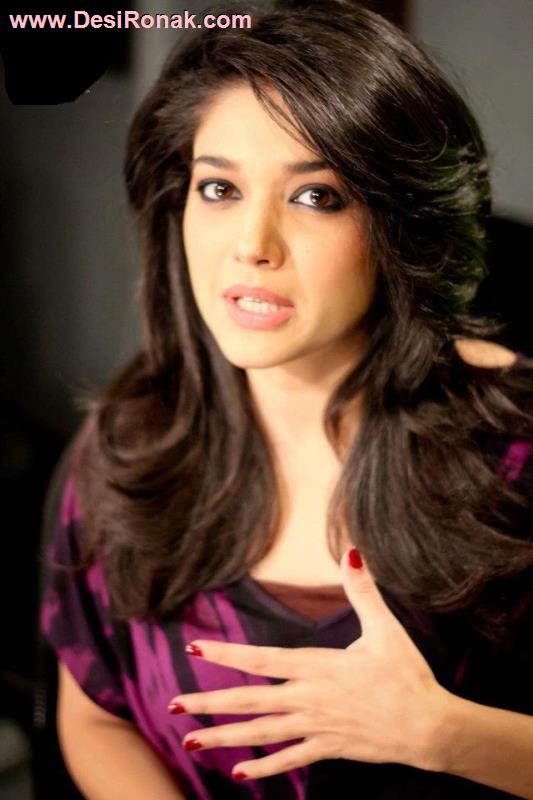 A very talented and elegant edition to the Pakistani  Drama Industry is Sanam,26, who started her career as a VJ on Aag TV and decided to try her luck in TV dramas. Her first acting venture "Dil-e-Muztar" was an instant hit. She has made the best debut. Audience adored her with her very first character as Silla and now has sky high hopes from her. Lets wait and see her versatility and flexibility as an actress.
1.Mahira Khan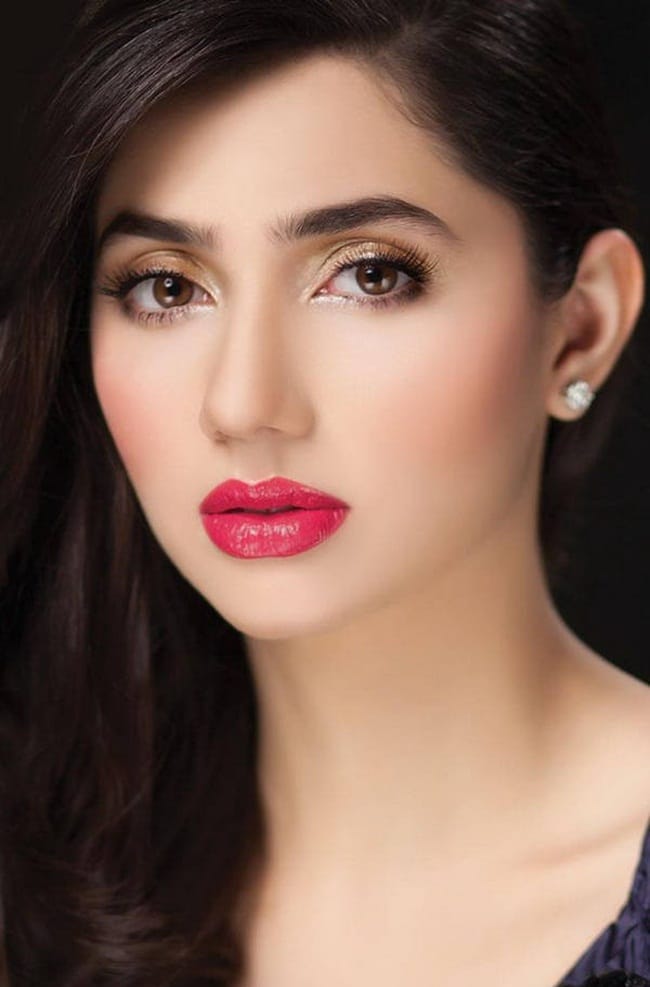 Winner of three Hum TV Awards,Mahira,30,began her career as a VJ back in 2008 when she was only 16,hosting the live show 'Most Wanted' three days a week on MTV Pakistan and later 'Weekand with Mahira' on Aag TV. Due to her funky and friendly nature, both of her shows were instant hits. Before stepping into television industry, she tried her luck as film artist. Although, her debut movie"BOL" was praised both by critics and audience but I remember watching that movie and saying, ' She needs to learn,how to act".Then her debut drama Neyyat went on-air  and my only thought was "She really needs to go back and continue with that VJ stuff, acting is just not her thing". Neyyat wasnt successful in capturing the attention of audience. However, her next show bowled everyone over; her drastic improvement was beyond expectations and we all know which show was that. She was even better in Shehr-e-Zaat portraying a total different character. In a very short span of time,she managed to establish her identity as a potential actor. So yes, she is at the top of my list.
I have shared my list of Top 7 Vjs which turned out to be successful Actresses.
What ranks do you give to all of them? Do share your views.
Stay Blessed,
Rabia Basharat.
(Information Source : Smash Magazine)