Ohkay, on a request of a dear reader I sighted the mood to write an overview about the very first season of Pakistan Idol. I must say that when it started, we all had inhibitions & preconceived notions but as the season went along, the fever of Pakistan Idol took it's toll on us all & convinced us to follow it through.
As always, when it started, it took us a little time to swallow the fact that reality show has hit our TV screens. Some labeled it as rigged, some labeled it as pre-planned but I am glad now when the season has ended, we have nothing but great things to say about the very first season of Pakistan Idol.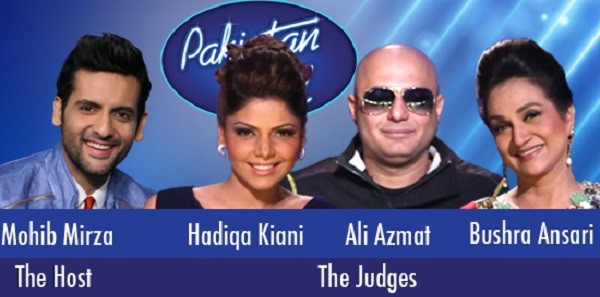 I must say when it began, the judges came across as a bit stern & rude in the auditions & it looked like they were belittling every single person that came in for the auditions, even those who meant business were underestimated & the only judge who seemed to be doing so was Ali Azmat. Ali Azmat at times even showed disinterest & labeled the females judges as biased when they picked female auditionees but as more episodes went on-air, people got hold of Ali Azmat's temperament & understood his humorous side a bit more. I must say the judge who actually seemed to be doing her part really well was Hadiqa Kiyani as she was always honest & to the point in her judgments (in the beginning). Bushra Ansari has to be the only judge who got criticized a lot because she didn't suit the seat of a judge being an actress. I really didn't understand what she was doing in the singing competition & the mystery remains even now when the show has ended.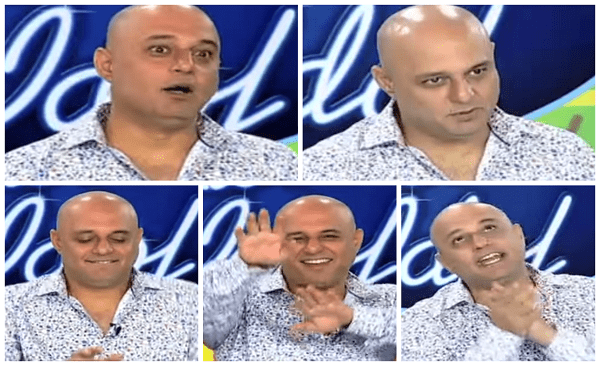 The auditions were great but the best episode of the auditions for me has to be the one shot in Peshawar. It's like the Peshawar city auditions showed some culture in the music & the Pushto folk was brought into the limelight as well whereas the rest of the cities no doubt helped surfacing some amazing contestants but the culture of the music was missing. A lot of people came for the singing but we got to see a lot of those as well who came to share a screen-time with no talent to their credit whatsoever. At times it did look like some of the auditionees were paid to bring in the comic quotient because they seemed too fake to be true but I must confess some of the unpaid auditionees who had faith in themselves & were oblivious of them being talent-free were tackled with a lot of care by Ali Azmat. He just knew what he had to do with that lot of over-confident lads & lasses & it was actually really funny.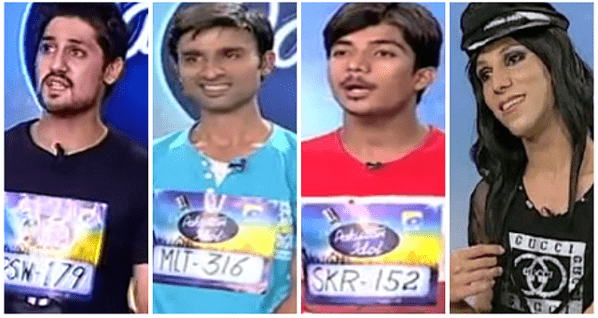 We got amazing 86 voices but only a few got to qualify to the next round. A lot of good ones were left behind & then the Piano rounds started where 4 out of 8 would qualify for the next round. This was the time when the public voting started & they got to choose 3 contestants whereas the judges selected 1 one of them as well. That was the time when people started finding who'd they be rooting for in the Galas.
The real journey of the competition began in the Gala rounds & some really strong contenders were eliminated in the beginning because of the lack of votes. I must say by this time we got to see the real judging of the judges because it was only Ali Azmat who stayed true to his seat & supported when the contestants needed to be supported but also nitpicked when it was required. Bushra Ansari doesn't even count as a judge because her say didn't matter but by this time Hadiqa Kiyani started losing the plot & she involved herself in the unfair support of certain contestants earning herself a label of being biased & unfair. Shahmir Aziz Quidwai & Sana Zulfikar had a strong fan base & sustained a lot of weeks despite missing the spark whereas Waqas Ali, Mehwish Maqsood, Syed Sajjid Abbas & Asad Raza Sonu's early elimination left everyone disheartened.
I know people raised questions on the authenticity of the elimination decisions & believed that the number of votes had no say in the process of elimination but as the weeks passed it started to get a bit more clear that where people were voting for their favorites, they were also not ignoring the considerable mistakes the contestants were making while singing. Anyhow the season ended where Zamad Baig emerged as a winner making Mohammad Shoaib as a runner up but this very first season of Pakistan Idol paved a way for the success of a reality TV in Pakistan.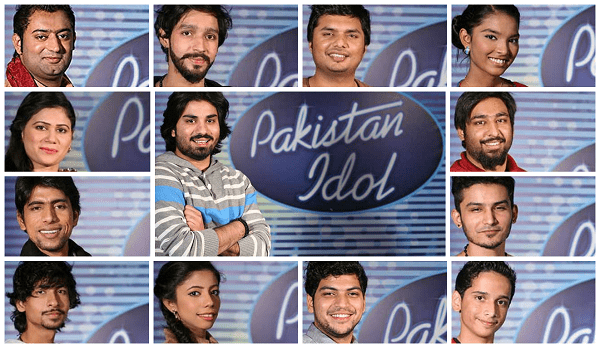 I must say even though I was excited when I heard about Pakistan Idol but I was a bit skeptical seeing the very first episodes but as the show went along, I became an avid fan & a supporter & the long discussions under the reviews showed people were actually enjoying the season a lot. No doubt that the first season was larger than life & more professional than our expectations. A lot of homework was put into it & all that effort shined but there's always a room for improvements so I'd like to state a few of the changes the Pakistan Idol team needs to & must make in the next season.
I hope that we get to see some other judges. Ali Azmat right in the beginning tweeted that he has signed a 3 year contract with the franchise so it goes without saying that we'd be seeing more of him & now I know people won't mind him being the judge because he was fair through out. Now when one judge's been taken care of we do have a slot of 2 seats open for some new judges & hands down I'd want to see Sajjad Ali embrace the seat of Pakistan Idol judge because his timely presence showed he deserved to be on the seat of a permanent judge & not a guest judge. A female judge is a necessity in the Idol show so I hope we do get to see someone else on that seat. Someone who can connect well with the contestants & someone who stays true to the judging seat without involving herself in an unnecessary favoritism. I feel next time a suitable name for the female judge would be of Farieha Parvaiz as she is a renowned singer & has earned herself a fan following too. I also hope that we don't get to see any drama-actor acting like a judge & a panel is filled with all three judges belonging to the music industry. I hope that next time the judges give out some real technical judgments & show their own caliber as singers too. This time around I can only point out Sajjad Ali as the one who spoke about the performances in technicality whereas the rest of the judges never really did it.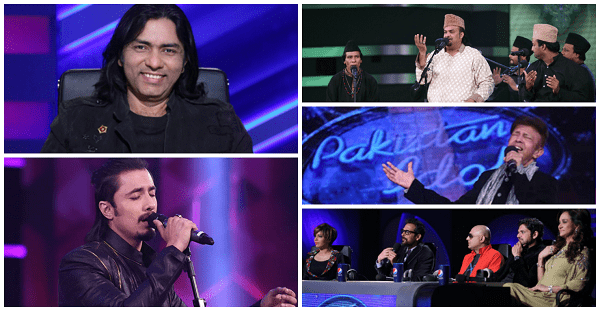 Now coming onto the auditionees & the contestants, I think every single fan & follower of the show would appreciate if we ONLY get to hear Pakistani songs starting from the auditions till the Finale. As the name suggests, this is PAKISTAN IDOL & we need them to promote Pakistani Music. No doubt in Indian Idol contestants do sing Shafqat Amanat Ali's, Atif Aslam's, RFAK's songs but they sing those songs because they belong to the Bollywood movies, so when it comes to Pakistan Idol I'd hope they'd stick to the songs sung by Pakistani singers & the team gives a special consideration to it & a briefing to all those who're appearing in the auditions.
Last but not the least a tribute to all the genres. This time around we got more of themes in the galas but hardly got any specific genre to which a whole episode was dedicated to. During the discussions, we got to know that people actually wanted to see more of the genres being covered every week that would push the contestants out of their comfort zones but it just didn't happen. The only three genres that were covered in this season were Pop, Bhangra & Qawwali & I must say these were the stand out episodes obviously Sajjad Ali's episode topping the list of 'the best' episode. No doubt the guest judges contributed a lot but the next time it would be good to see the guest judges train the contestants for each & every genre that the episode is based on. Another tiny little detail that I feel I must mention is that next time I hope they don't invite female dancers in the grand finale because this time they didn't contribute much in the background even because this is a singing show & I feel it's unnecessary to objectify females in this accord as it was pretty useless.
So, this was the whole journey which gave us an insight of how many talented singers are there in Pakistan. This thing definitely needs a special mention that in Pakistan there isn't that much of a trend where those who are interested in singing go to proper teachers for learning & refining the skill. This time around too there was a huge percentage of those contestants who sang it based on their own talent without the help of a professional, which is definitely a big thing & for this we need to support our talent & be proud of it.
People did stir a debate on the provinces to which the remaining contestants belonged to & I feel it's a high time we need to show solidarity. If not on a large scale but at least on a TV show level because now when Zamad Baig has won, he will always be remembered as a Pakistan Idol & the respective provinces of the contestants won't give them a special title to attach to their names & for this I absolutely loved what Mohammad Shoaib said in his last vote appeal that he got the encouragement & the respect from the whole Pakistan & not only from his province therefore he was fighting to become a Pakistan Idol & not a Pukhtun Idol.
It indeed was a very amazing experience & now when it has ended & while looking back at it, it does look like a great journey which gave the audience a lot of things to be emotionally attached to. Share what you felt about the very first season of Pakistan Idol. :)
Keep Supporting,
Cheers,
Zahra Mirza.