Today, Pakistani nation is celebrating its 75th independence day, the nation celebrates it with motivation and pride. On 14th of August 1947, Pakistan came into being as a separate Muslim state. Before coming into the existence, Pakistan shared the land with people of India, both the nations were being ruled by United Kingdom before the partition. Well, the emergence of the separate Muslim territory became a reality only because of innumerable sacrifices of Muslims under the great leadership of Quaid E Azam Muhammad Ali Jinnah. Today, the nation is celebrating the 75th independence day with enthusiasm. The government of Pakistan has also given a tribute to the glorious 75 years of Pakistan by releasing a recorded version of the eloquent national anthem of Pakistan.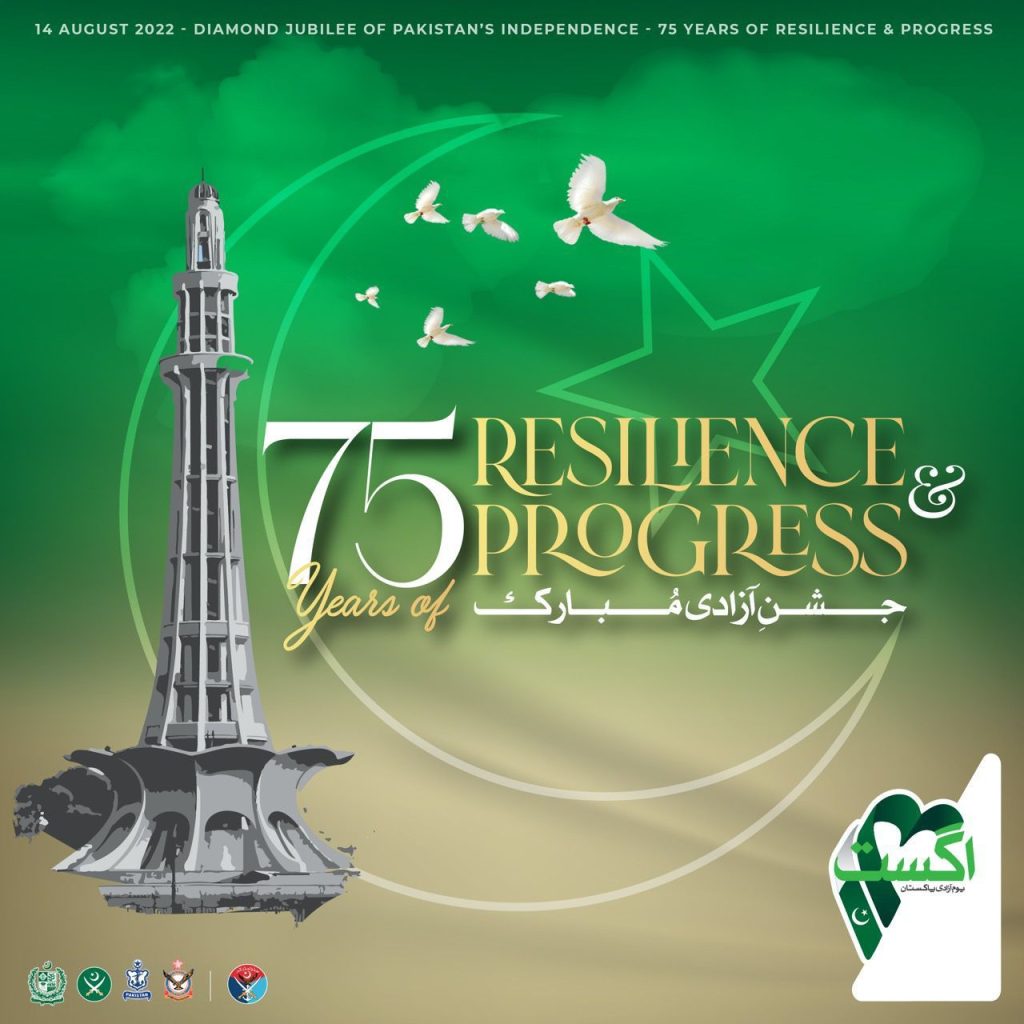 Pakistani government has just released the video of the new re-recoded version of National anthem on its official YouTube channel. The new version of National Anthem has been sung by renowned 20 singers of Pakistan. The official YouTube account of Pakistani government has shared two videos of the National Anthem. One video features all the glories of Pakistan and the other video features all the singers and making of the anthem. Here are the two videos.
The Pakistani people are loving the song saying that the anthem's version has left them shivering with emotions and feeling. They have said that the anthem is giving them goosebumps. A few of Indians also loved the national anthem and extended love towards Pakistan. One viewer shared facts about the national anthem. Here are the beautiful comments shared by the people.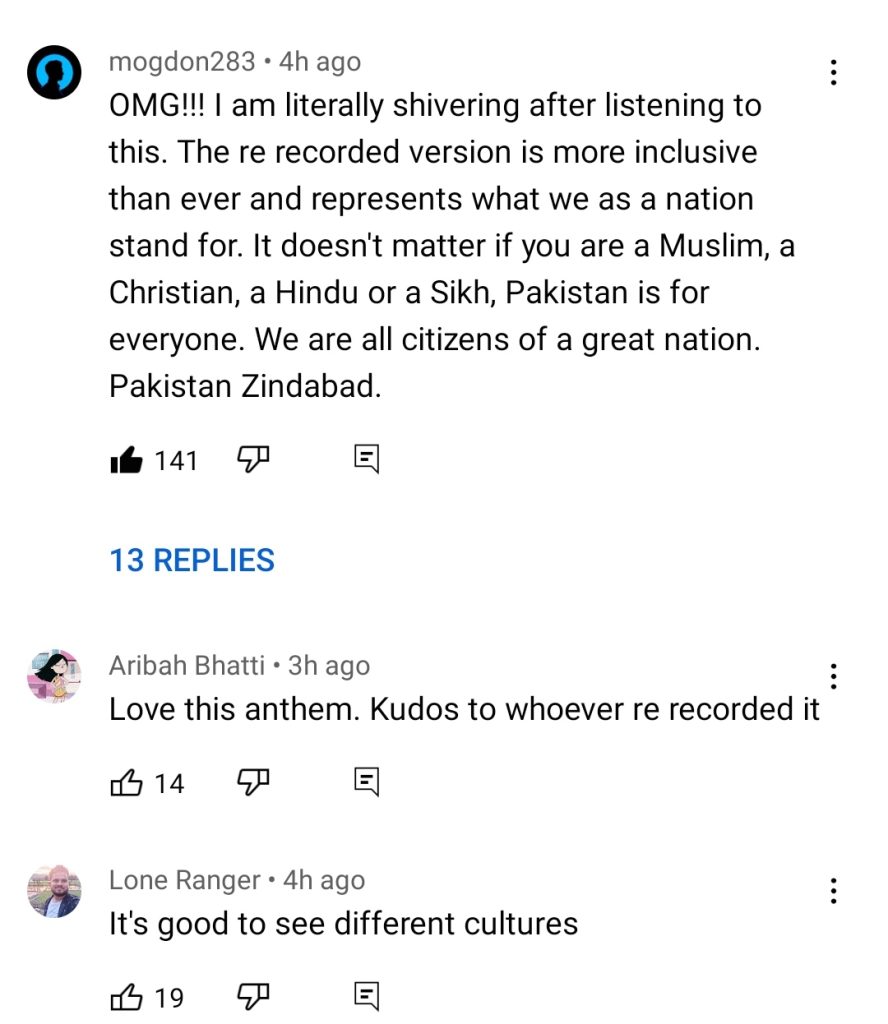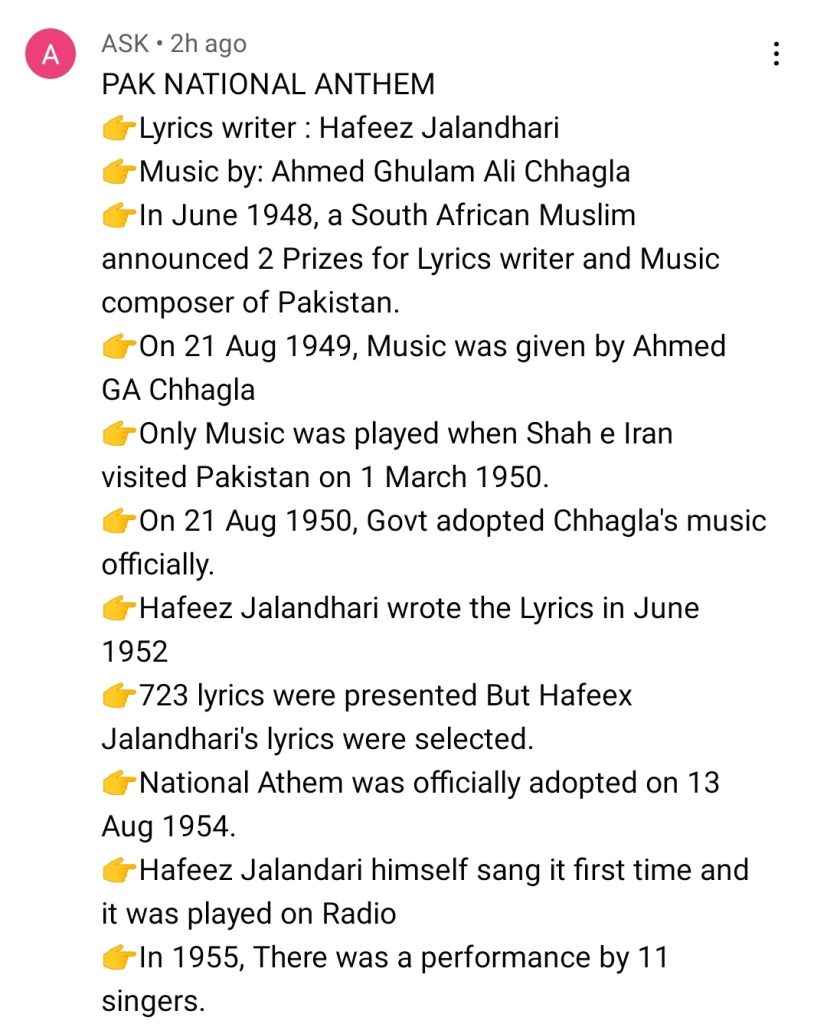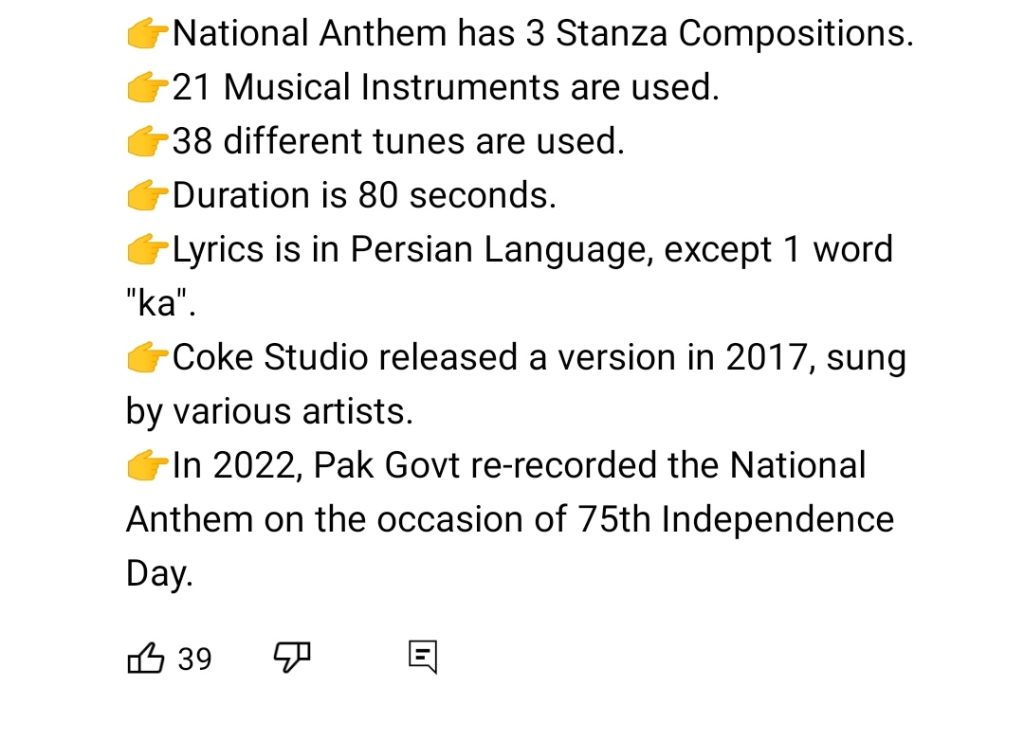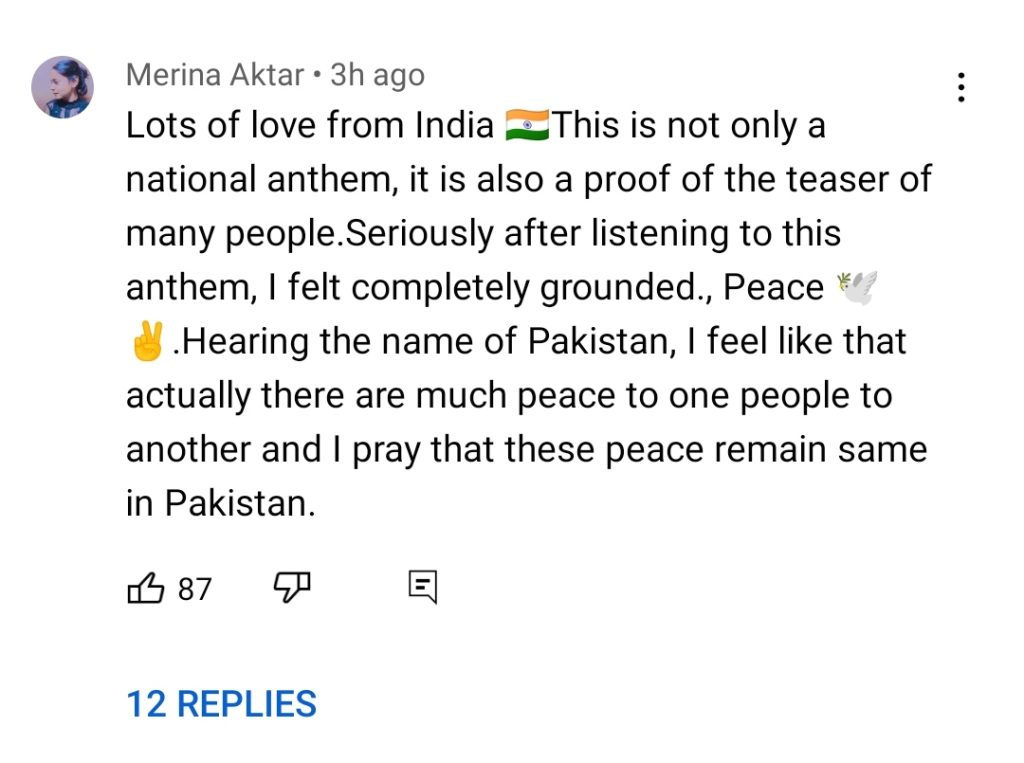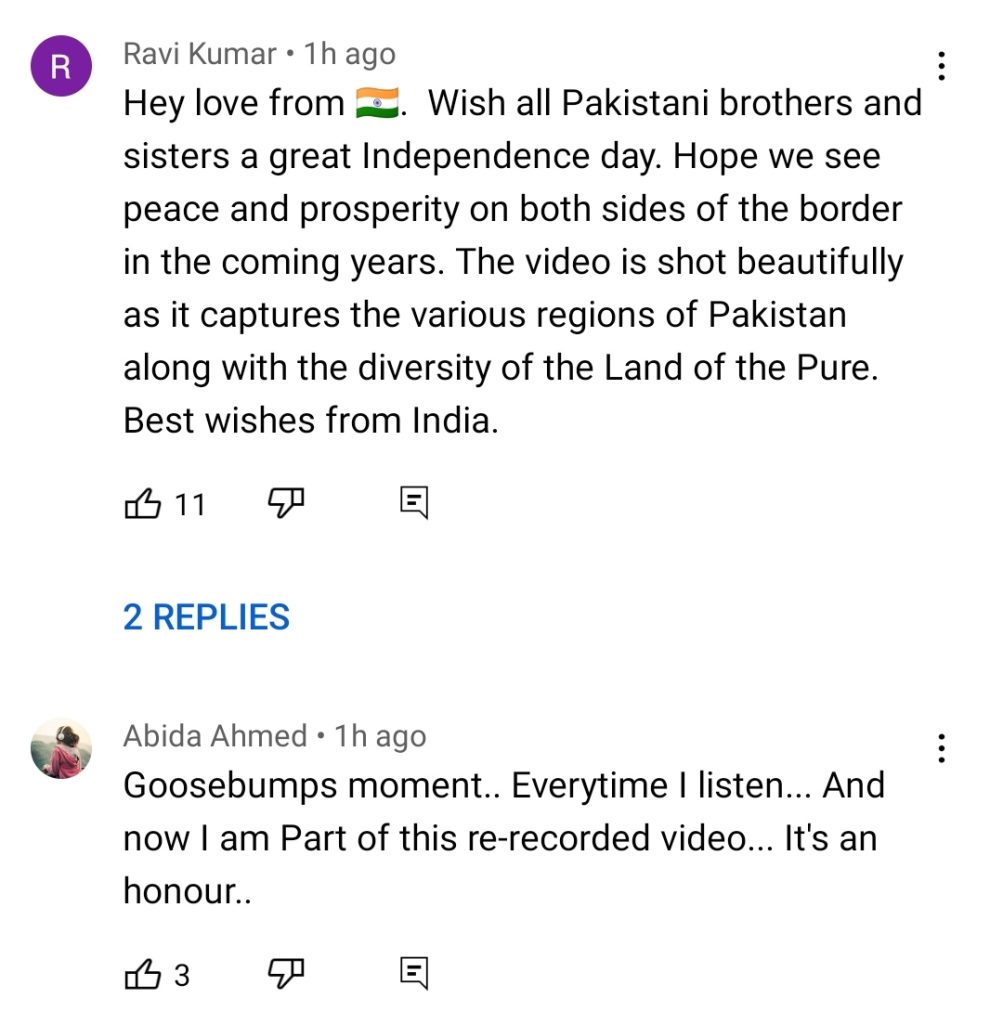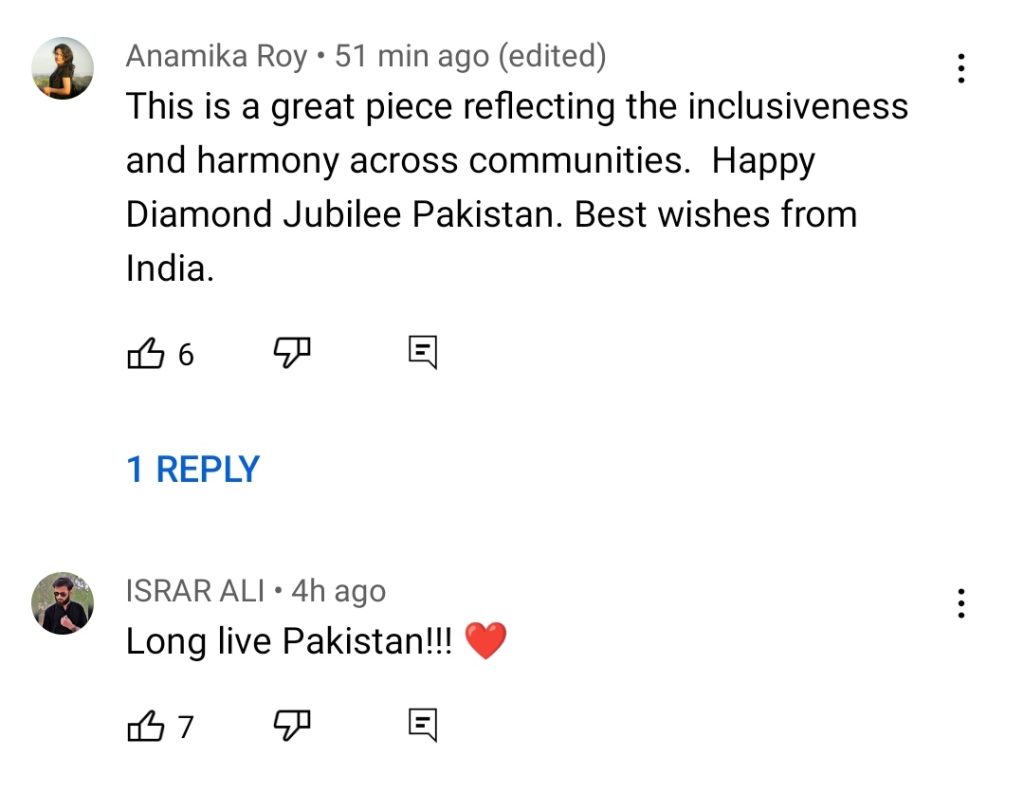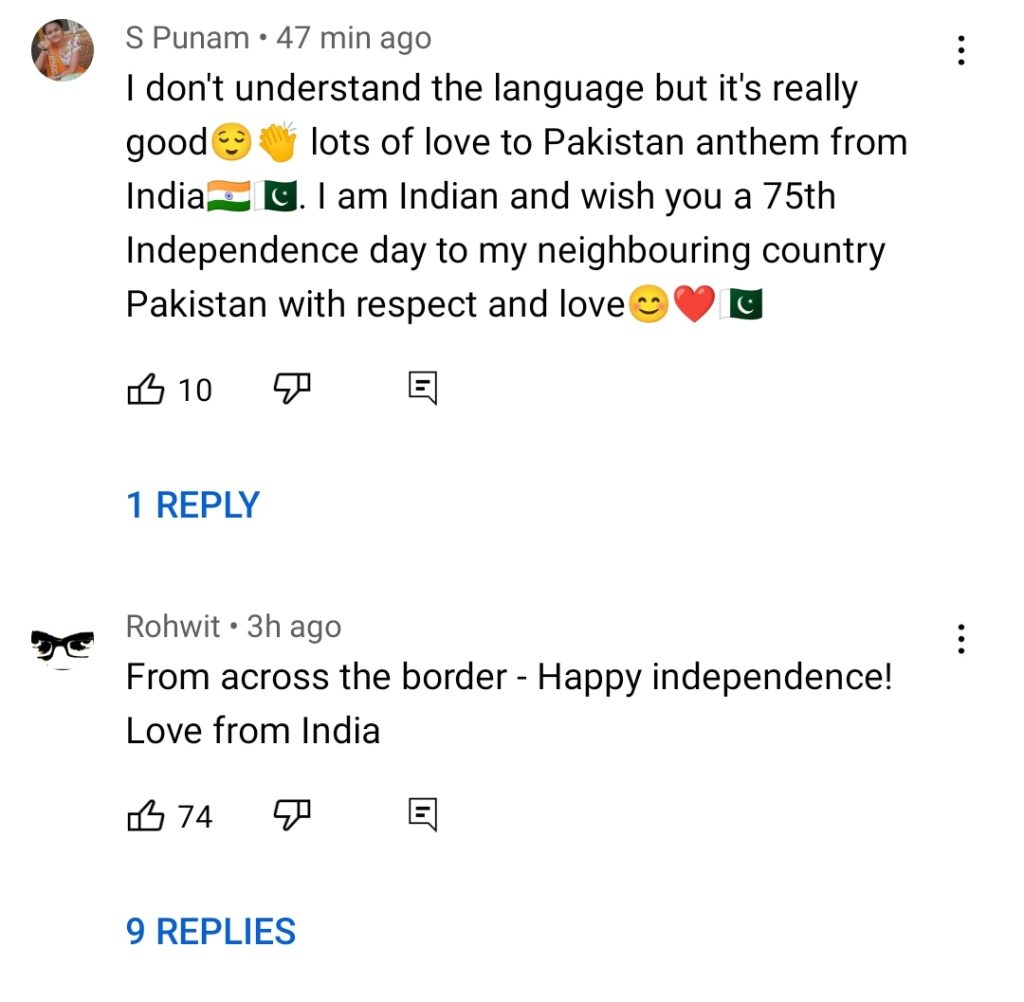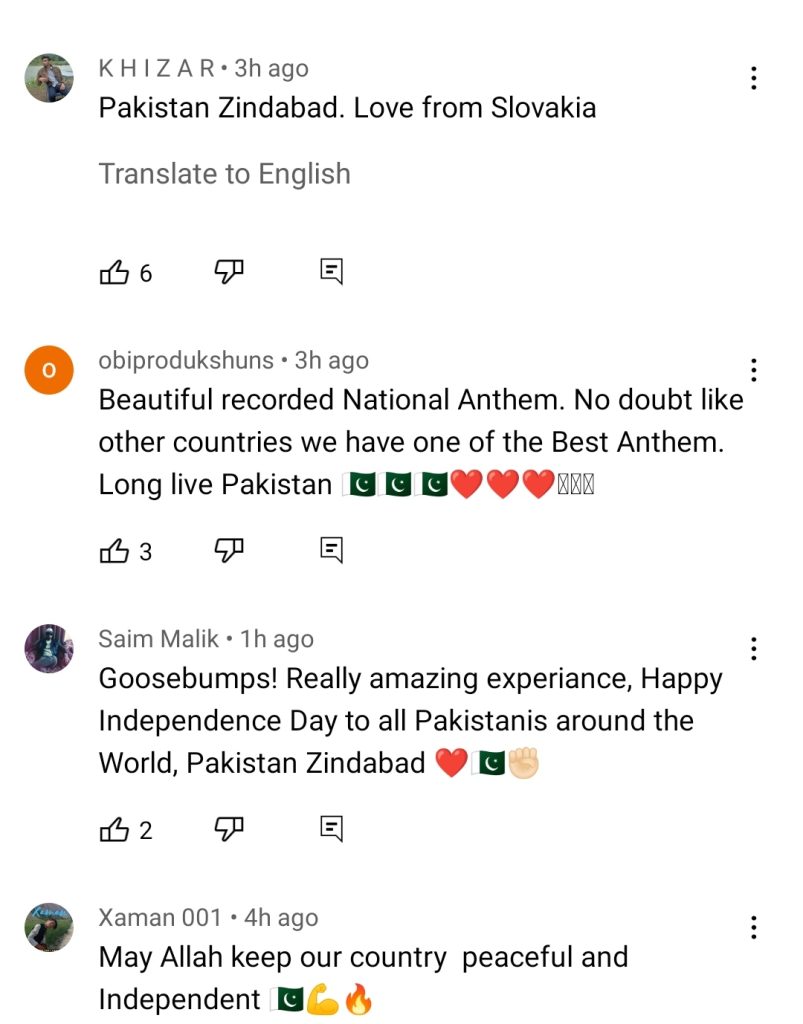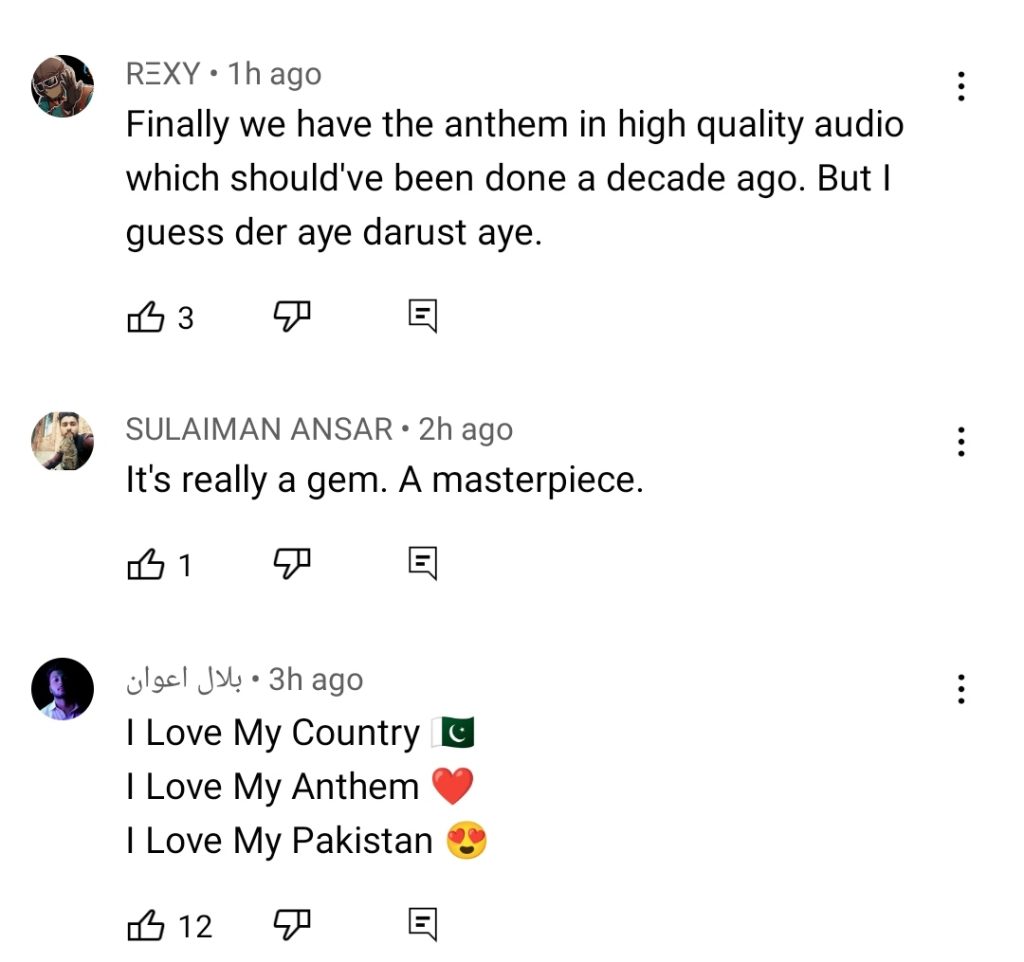 Here are a few beautiful images from the National Anthem's beautiful video.