Dubai Crown Prince Hamdan Bin Mohammed praises a delivery boy on his heroic act. Well, the boy Abdul Hakeem removed concrete blocks from a very busy road in Dubai, during the heavy traffic hours, he removed the concrete blocks because they were causing trouble for the vehicles.
The delivery boy Abdul Ghafoor, who hails from Pakistan, was going to deliver his order when he saw the concrete blocks, he stopped and waited for the traffic to disperse and when the traffic vanished, he lifted those concrete blocks away from the road. Later on, he posted his video online, the video went viral and was sighted by Dubai Crown Prince Sheikh Hamdan Bin Mohhammed. The Prince wrote, "an act of goodness to be praised in Dubai, can someone point me to this man?". Here is his tweet.
An act of goodness in Dubai to be praised. Can someone point me to this man? pic.twitter.com/clEIWQQe3A

— Hamdan bin Mohammed (@HamdanMohammed) July 31, 2022
Well, the Pakistani rider said that he still can't believe that the Crown Prince has asked about him.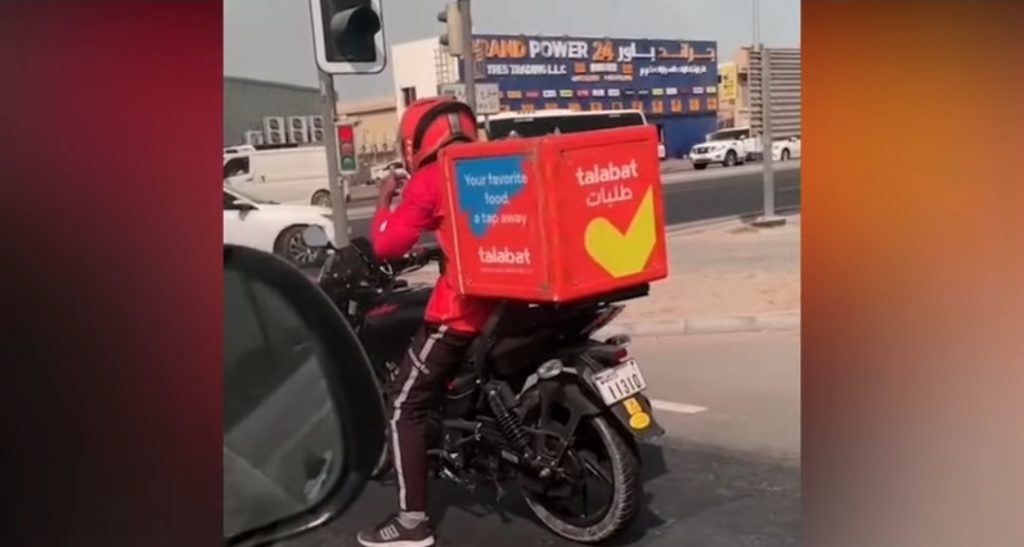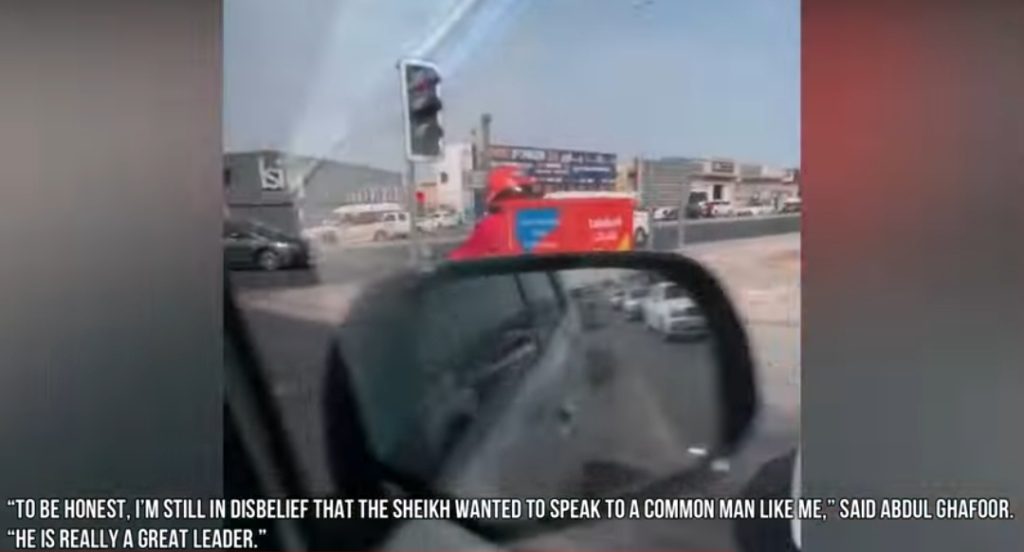 Well, public praised the act of the delivery boy and also appreciated the kind gesture of Crown Prince to have asked about the boy. Public is lauding the acts of both individuals. They are praising the bravery of Pakistani boy too. Here are comments.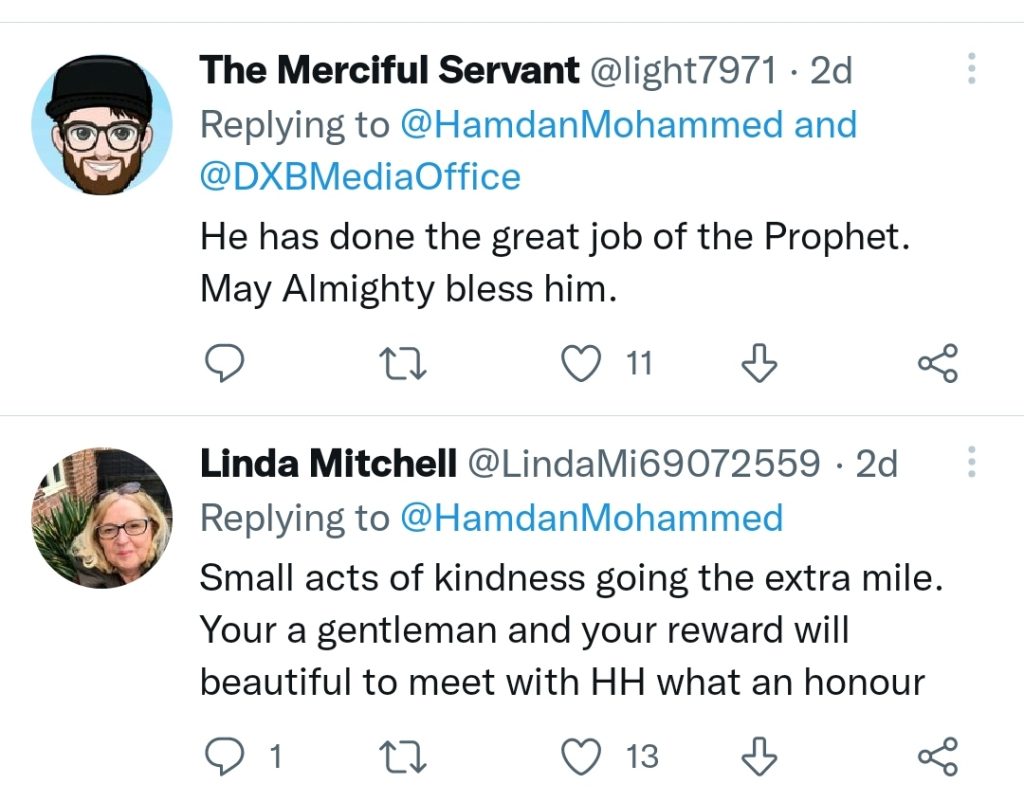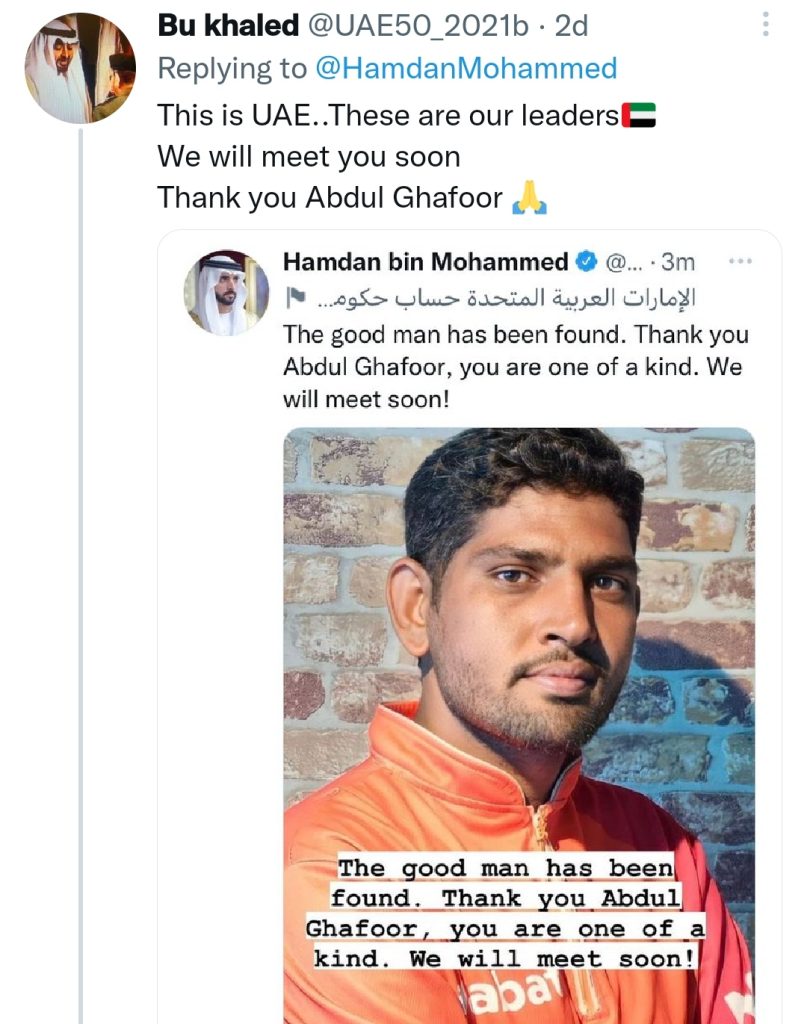 The news is also being shared in Dubai and other countries. Have a look at the screenshots of the post of Dubai's Crown Prince.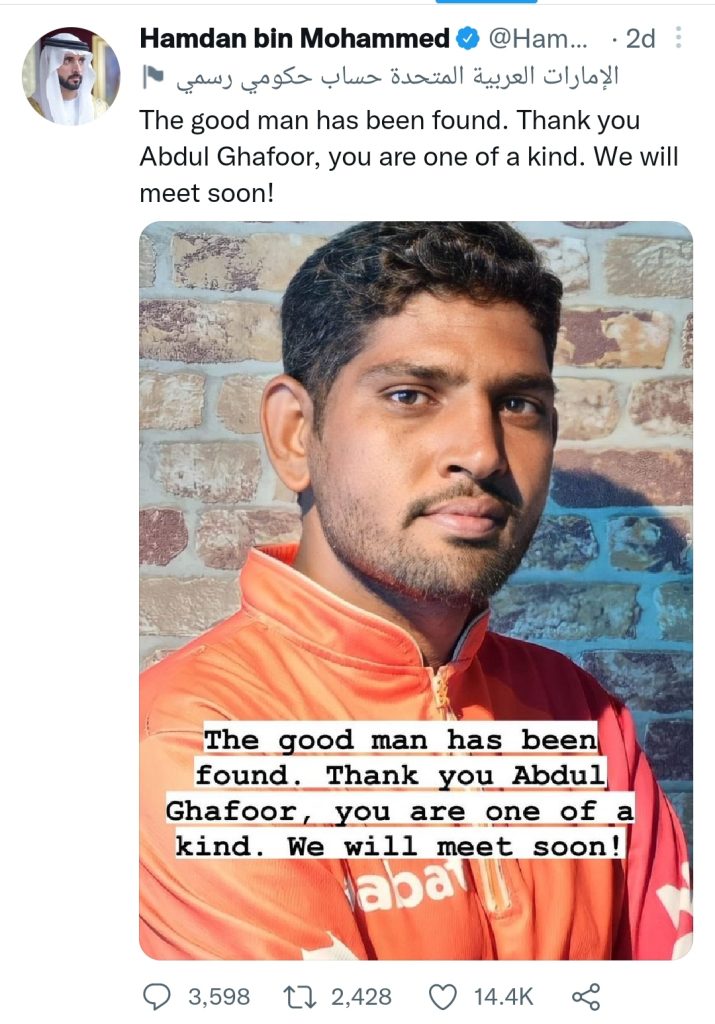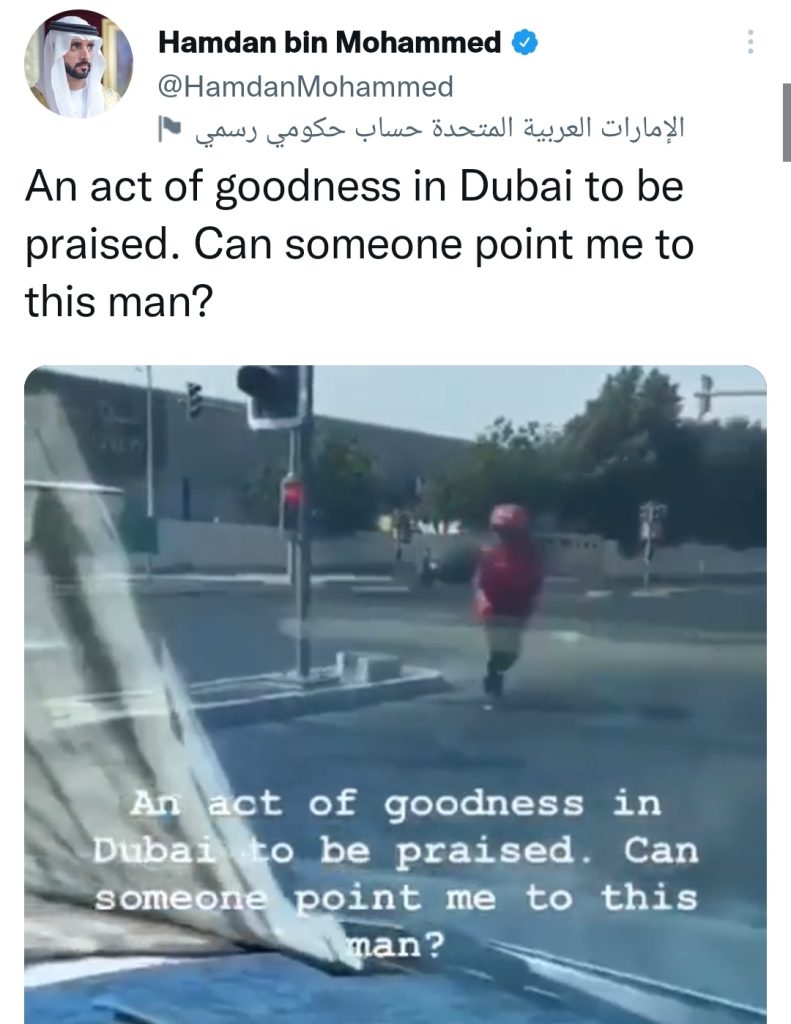 Did you like this story? Do let us know!