Pakistan has currently been struck with the unfortunate and massive flash flood, which has created a havoc in the country. The flood has destroyed major parts of Sindh & Balochistan completely. The infrastructure of almost 60% of the country has gone. Balochistan, Sindh, Khyber Pakhtunkhwa and Punjab have been facing difficulties after flood. Many people have lost their lives, many are homeless, many have lost goods and their cattles. Pakistanis mourn this ongoing huge loss.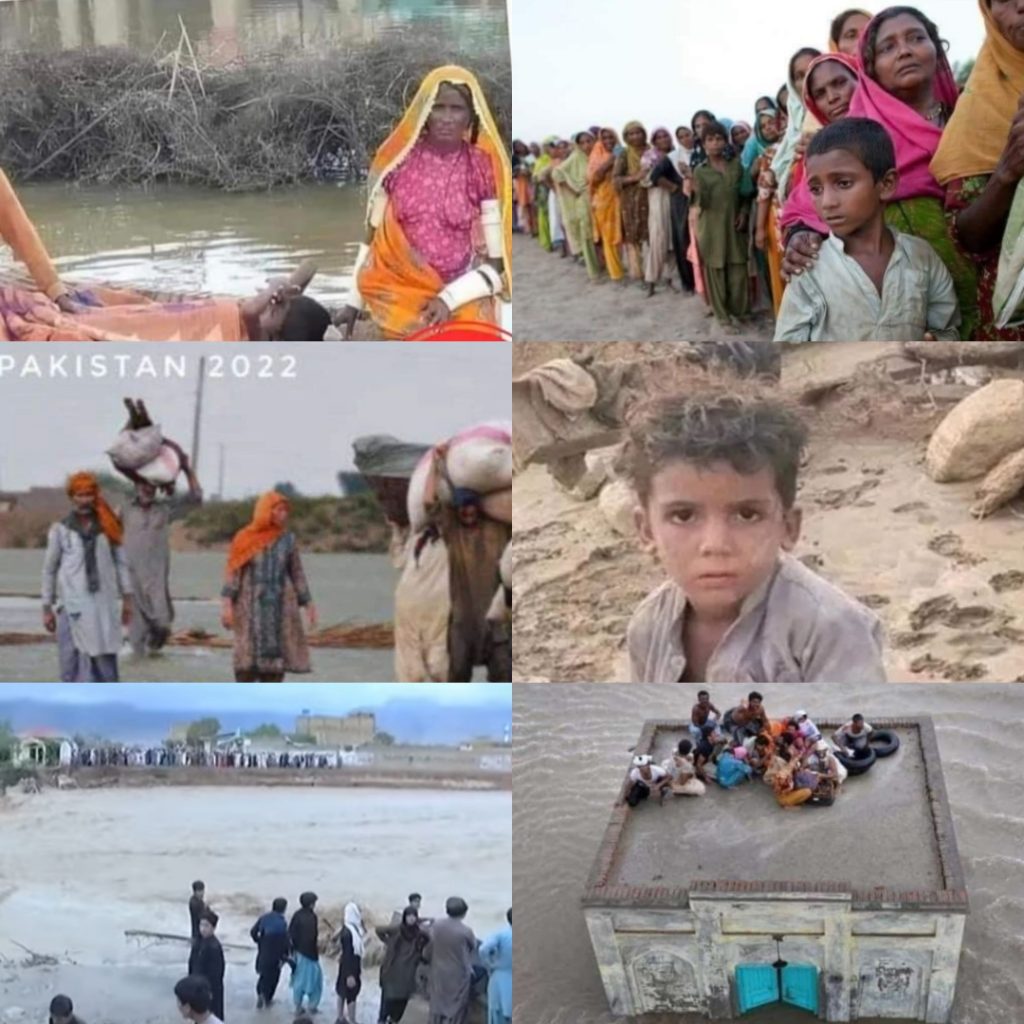 Amidst this unrest and devastation, a few of the actors have been spotted making efforts for the flood affectees and the flood stricken areas. They are collecting and dispatching goods and funds. Many others are posting motivational videos during the flood. Most of them are saying that everyone should donate whatever they can donate in their little capacity as it's the hour of need.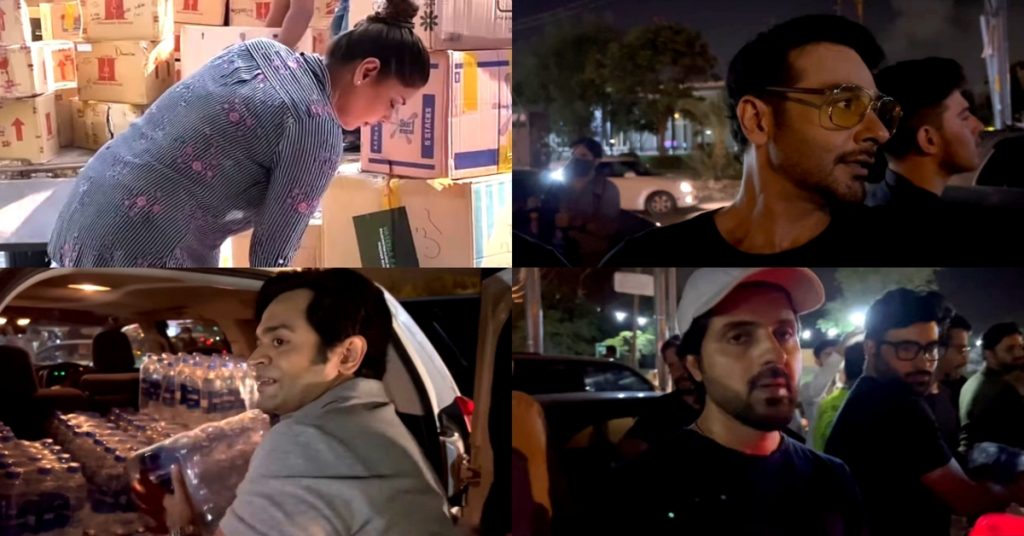 The gorgeous actor, Hina Altaf is also doing a lot of charity work for flood victims, she is dispatching goods to the flood stricken areas, the actress has urged everyone to send just ready to eat items which have complete nutritive value to fulfill the essential nutrition. Hina was at the venue from where they were dispatching the goods. Here are pictures.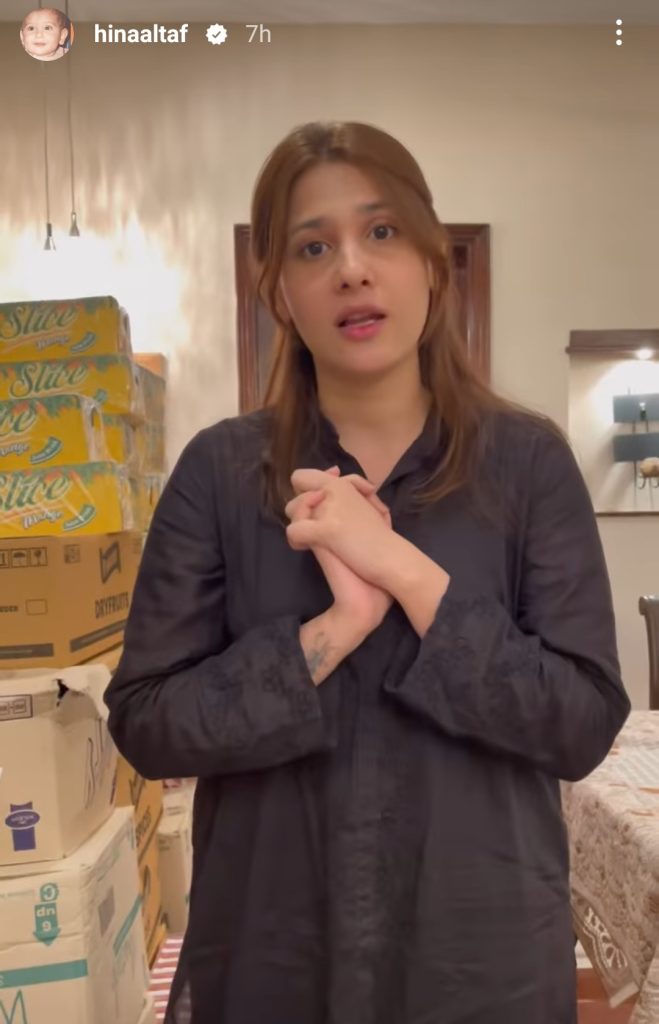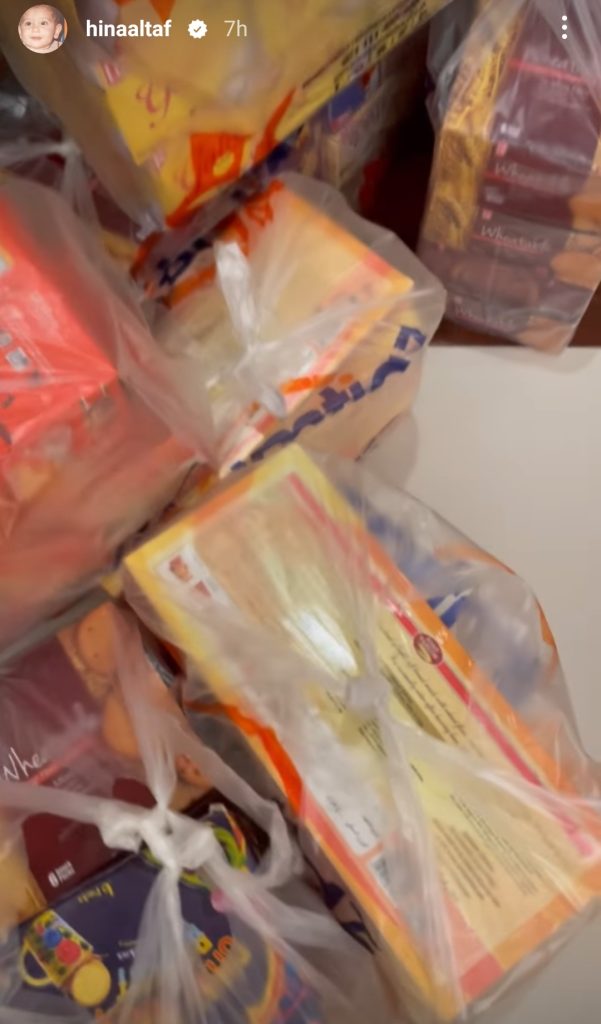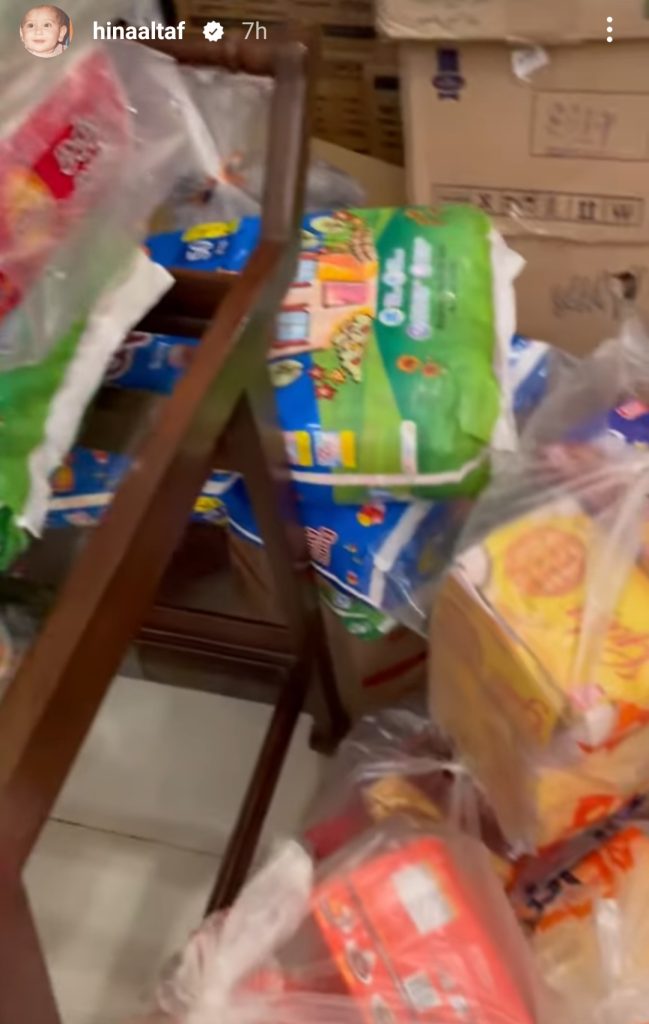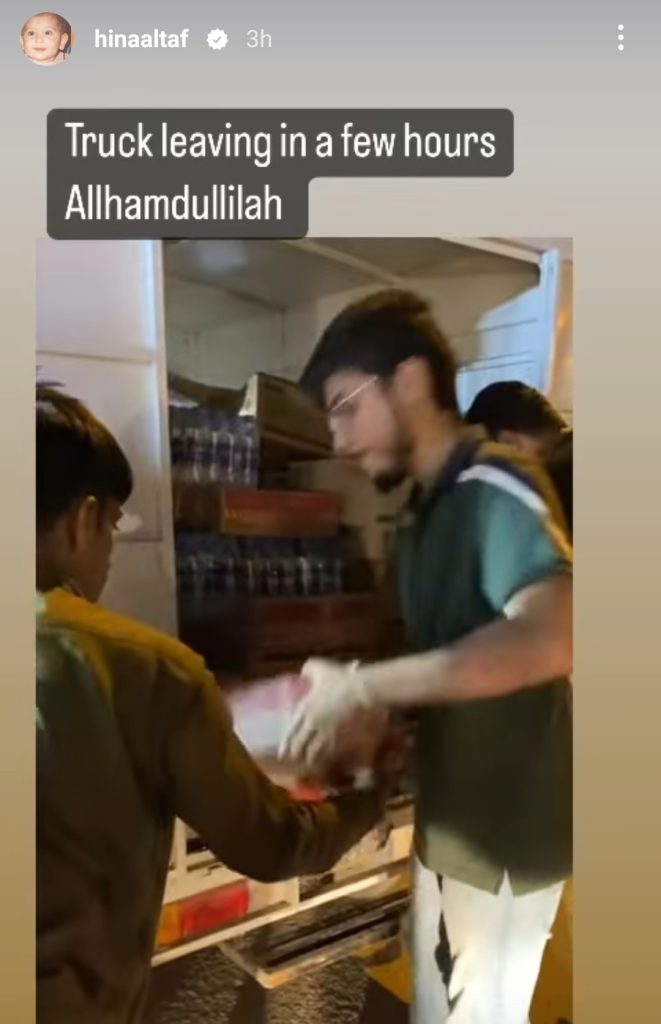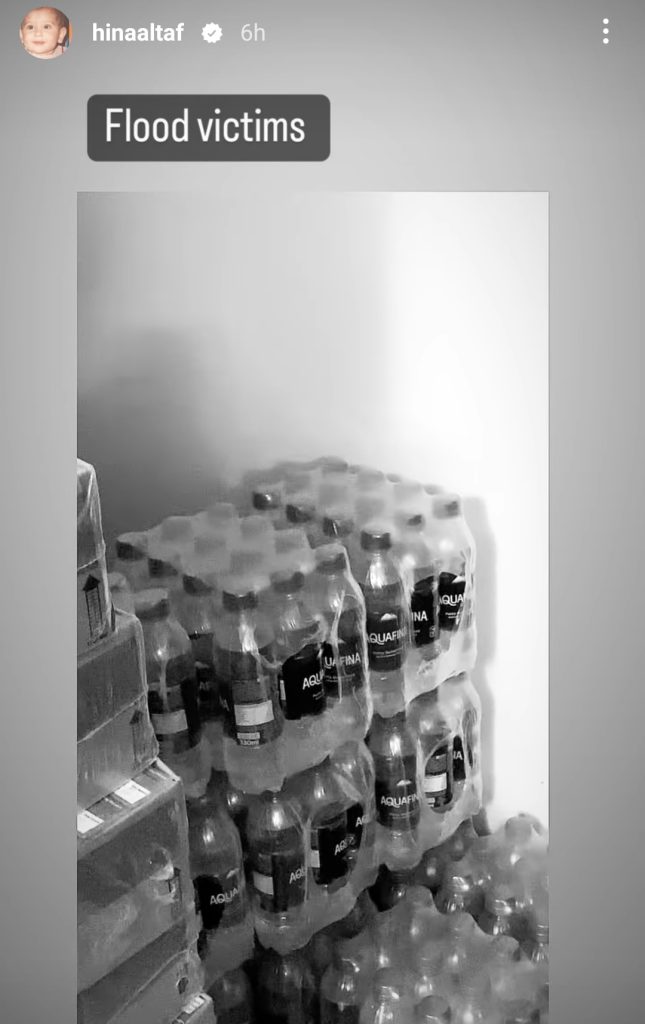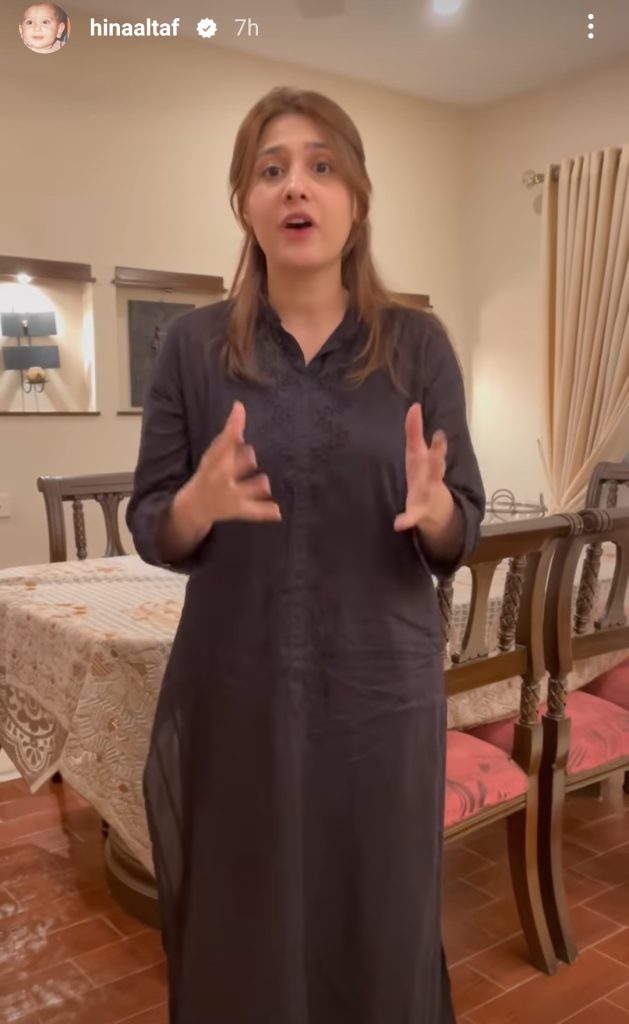 Faysal Quraishi, Faizan Sheikh, Asim Mehmood and Naveed Raza conducted a fund raiser at Do Talwaar Karachi along with JDC Foundation's owner Syed Zafar Abbas Jafferi. They collected a lot of funds and goods for the flood affectees. Faysal Quraishi and Naveed Raza spent hours at Do Talwaar. Here is the video.
Hadiqa Kiani is doing a lot of flood relief activities from the day one. She has given it the name of Vaseela E Raah. Up til now, She has dispatched tons of flood relief equipment to the affected areas. Here are her videos in which she's helping and collecting help.
Bushra Ansari urged fans to come forward and help the flood affectees in this hour of need because they have lost their homes and loved ones in this ongoing havoc created by the current Monsoon rains. She urged people to take care of flood victims and donate as much as they can. Here is the video.
Shehzad Roy also said that all those Pakistanis who want to help should channelize their efforts and they should coordinate with the DCs of the area and donate the things which are needed there. They should know which area needs eatables or clothes or tents. Here is his video.
Tauseeq Haider has said that Pakistani nation has proved itself as a mature nation time and again. He said that nation got together in 2005 Earth Quake, in 2010 floods and now in these tough times. He said that the nation deserve a lot of praise for standing as one in tough times. His video link.
Waseem Badami conducted a show in which he urged actors and people to donate as much as they can. He invited JDC Syed Zafar Abbas Jafferi in the show. Have a look at video.
Faisal Edhi is also taking part in flood relief activities and has made relief camps in affected areas. Edhi Foundation is helping out the people in flood stricken areas. Here is his video.
A few more actor appealed to the nation to donate in this tough time. Talha Chohour, Bilal Ashraf and Yashma Gill posted about flood donations.