Muslims do believe in evil eye and it can surely destroy people. Children are generally considered more vulnerable to it and we have all seen our elders reciting duas on the children of the house to keep them safe from evil eye. Celebrities are not too different from the common folk in this regard. Though we have stars who did not mind sharing pictures of their little ones with their fans, sometimes as soon as they were born like Shahroz Sabzwari and Hamza Ali Abbasi.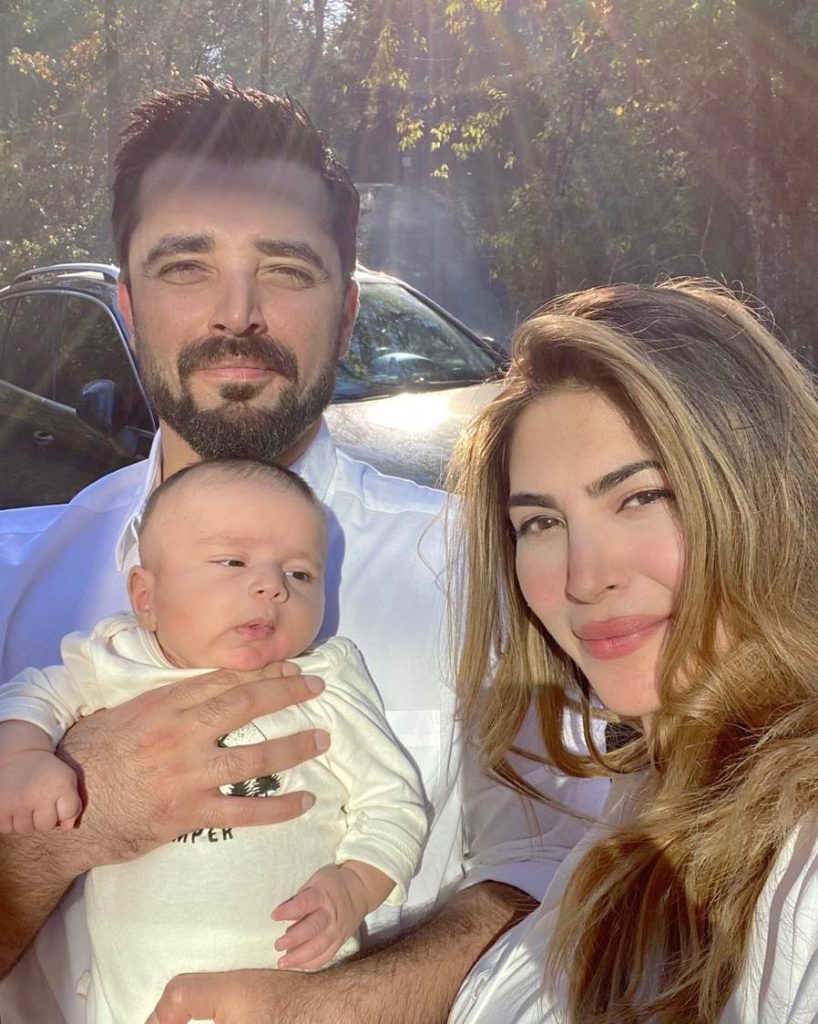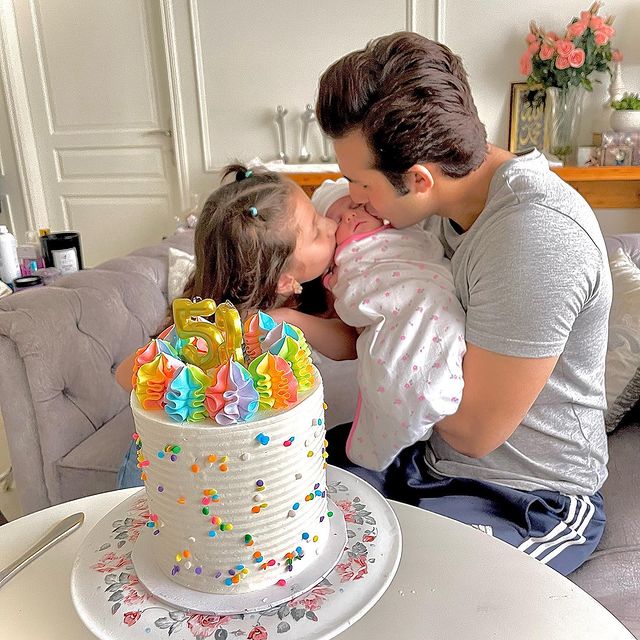 Many of our celebrities did not share pictures of their babies due to the fear of evil eye. Most of the celebs shared the pictures as their children grew up but initially hid their faces with stickers or tuned them into having a pose where the face wouldn't show. Here are a few of our stars who were careful about sharing their babies pictures with the world:
1. Aisha Khan:
Ayesha Khan is the best talent to come out of Pakistani drama industry. She left showbiz at the peak of her career and got married. Aisha is blessed with two children. She did not share her daughter's photo initially and we have not seen her son as he is young.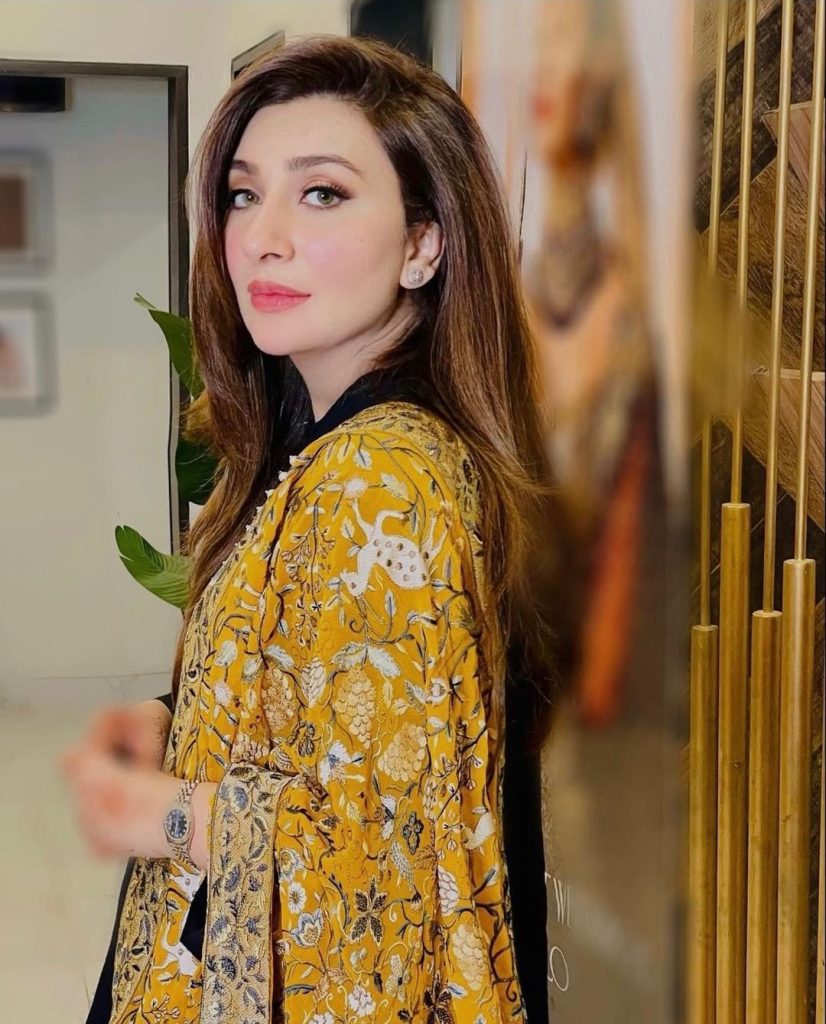 She did not share her daughter's picture initially as she was too young: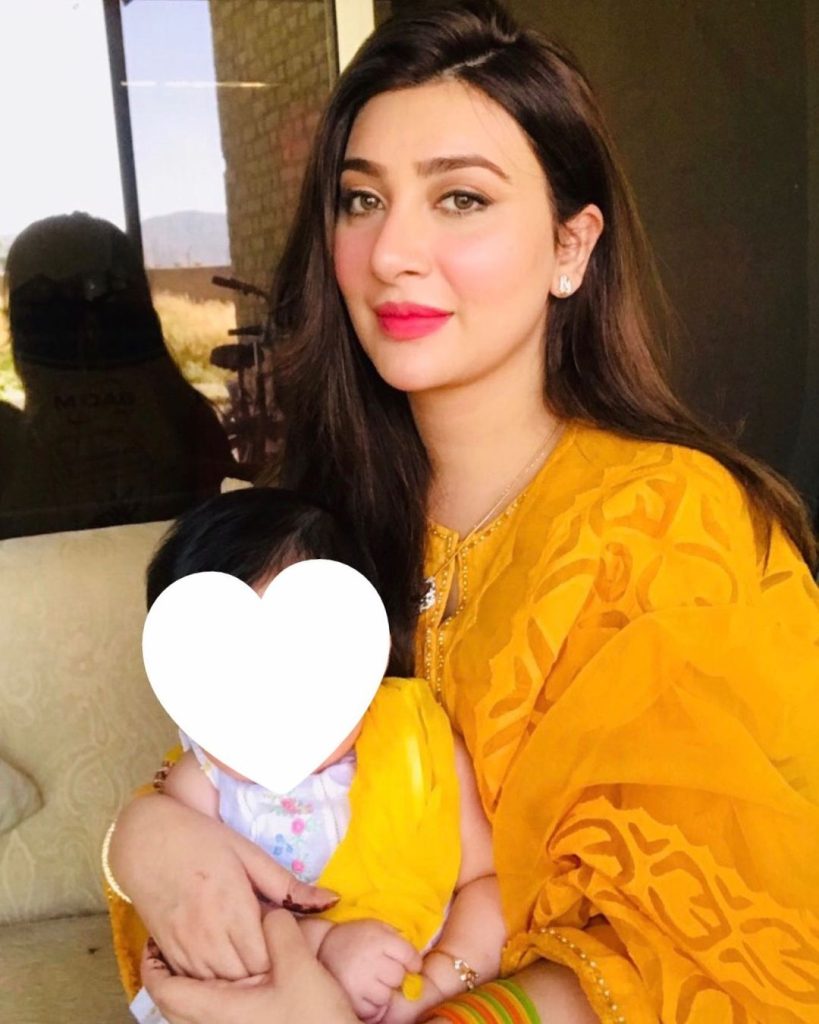 But we later got to see the little cutie: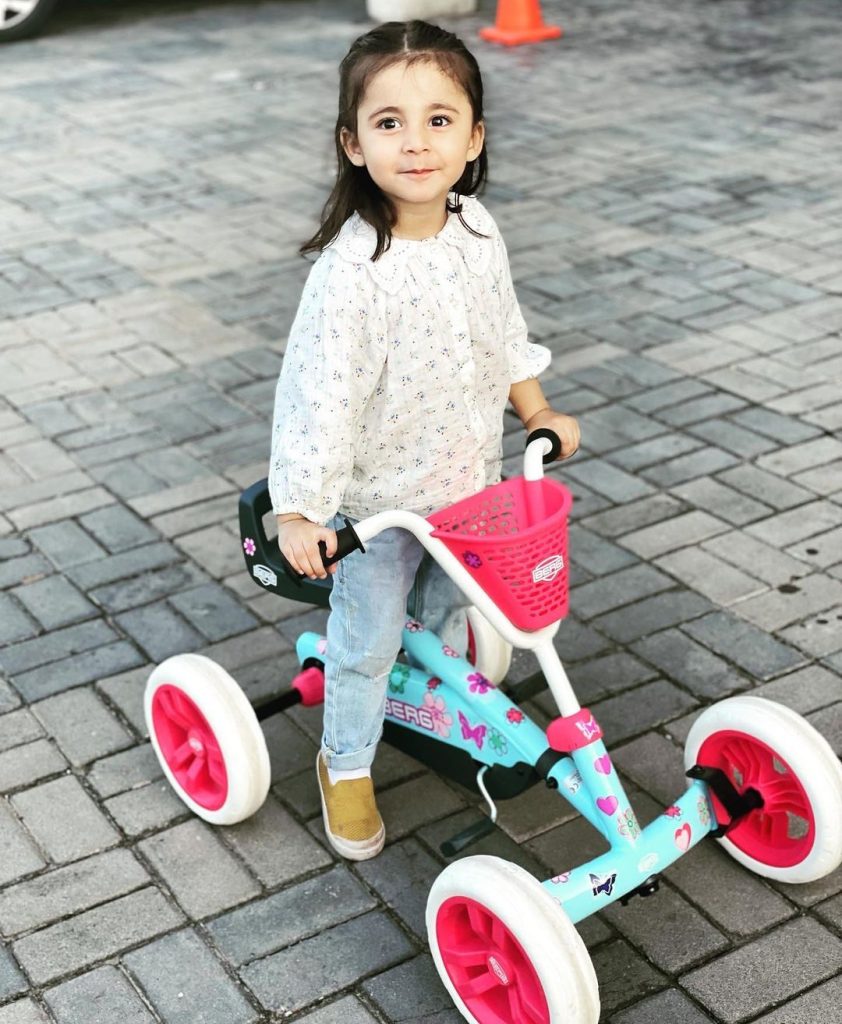 She has not shared her son's picture yet.
2. Amna Babar:
Supermodel Amna Babar is also blessed with a beautiful baby girl and did not share her pictures when she was younger.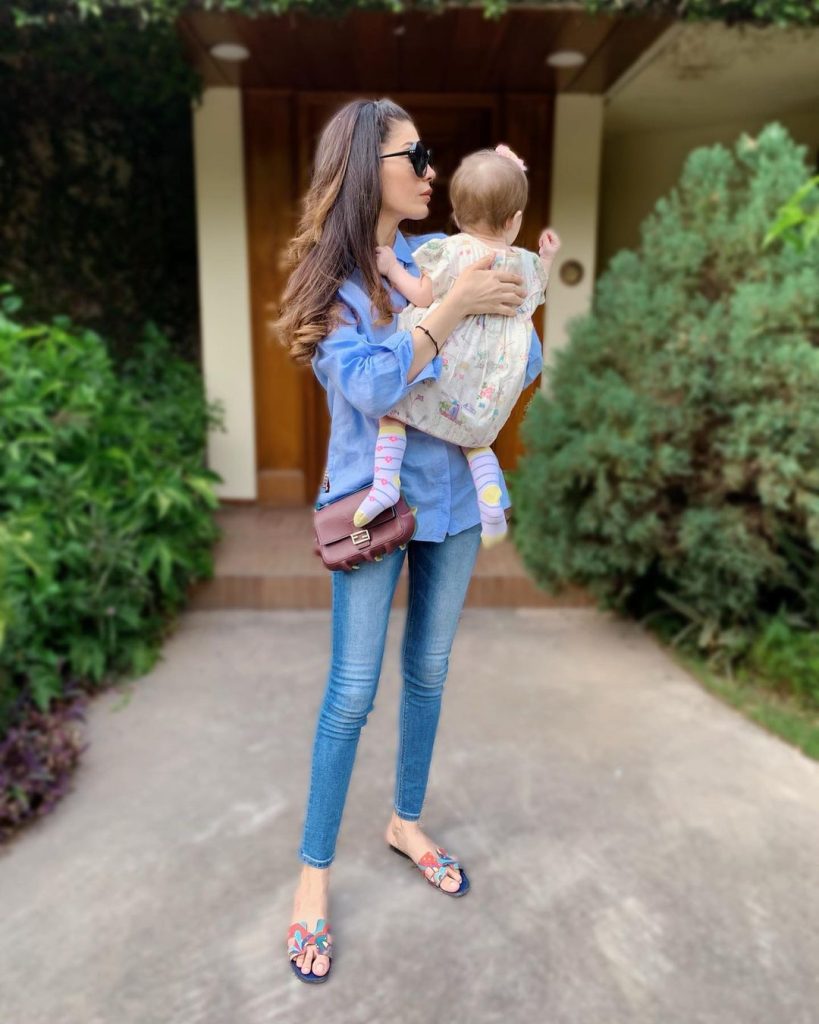 Now as baby Naz has grown up, we see her in pictures with her mama.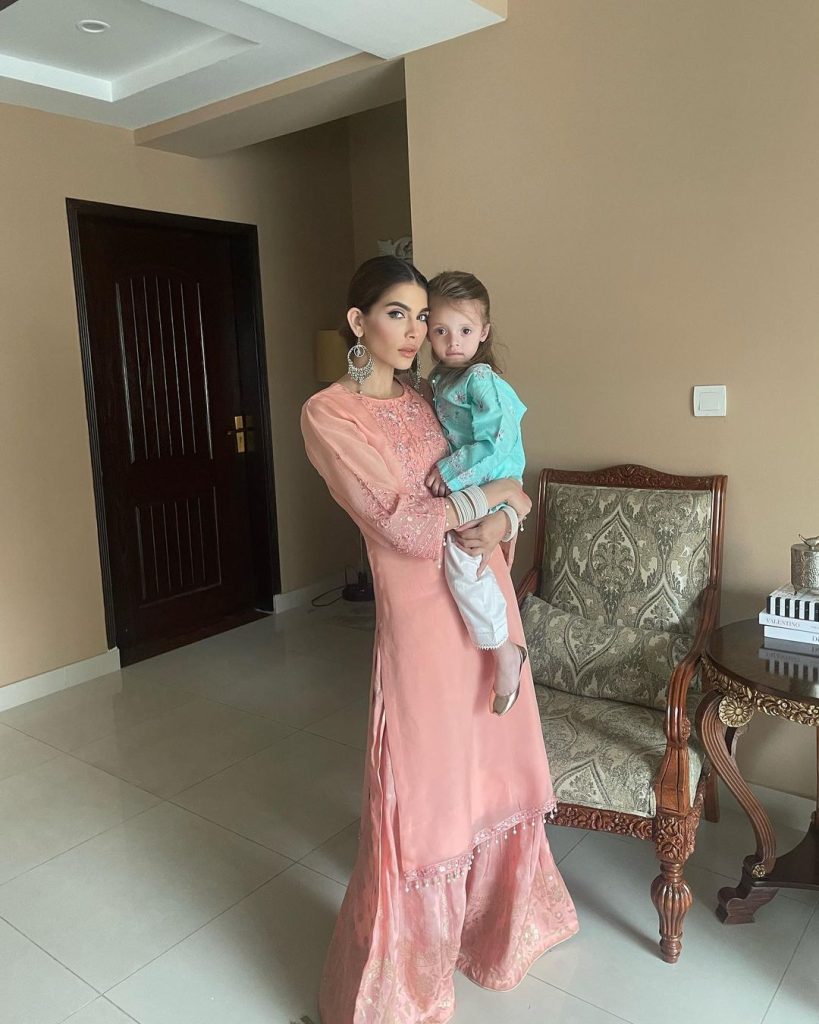 3. Imran Ashraf:
Imran Ashraf hid baby Roham's face after he was born and he even told a fan that Imran's mother wants them to not post his pictures because of nazar. He still does not share his face with the world though Roham is in school now.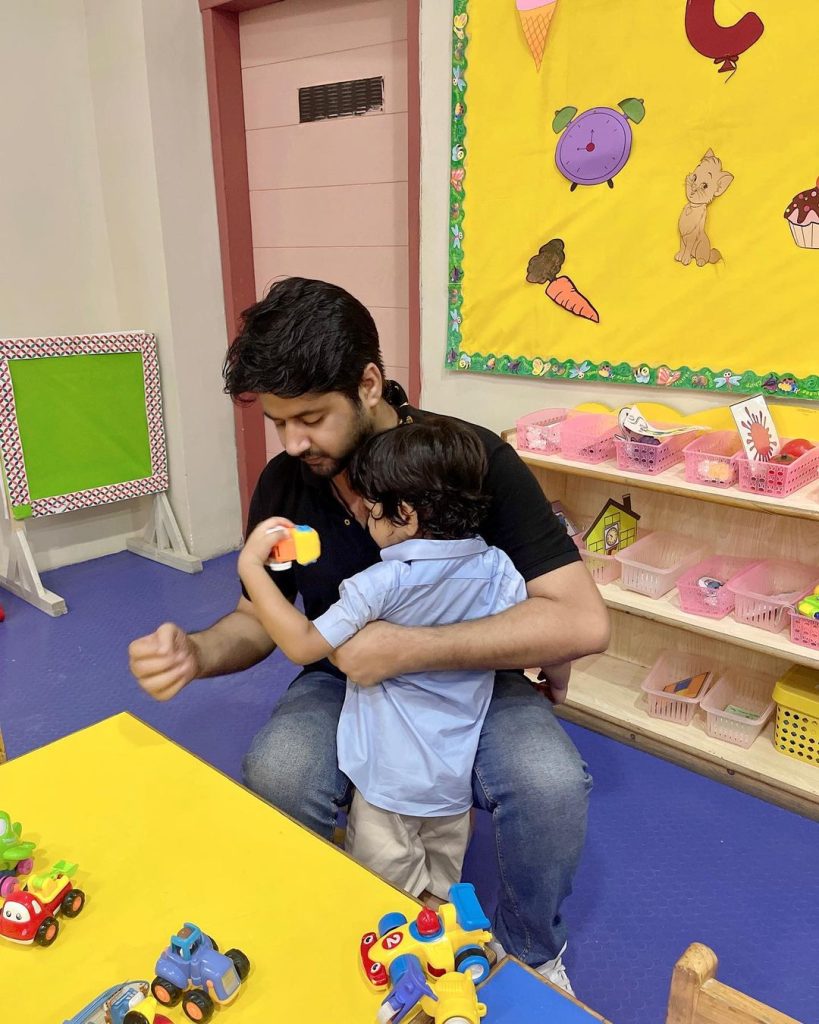 Roham's mom Kiran Ashfaque shared his picture with the world and he is totally a little Imran.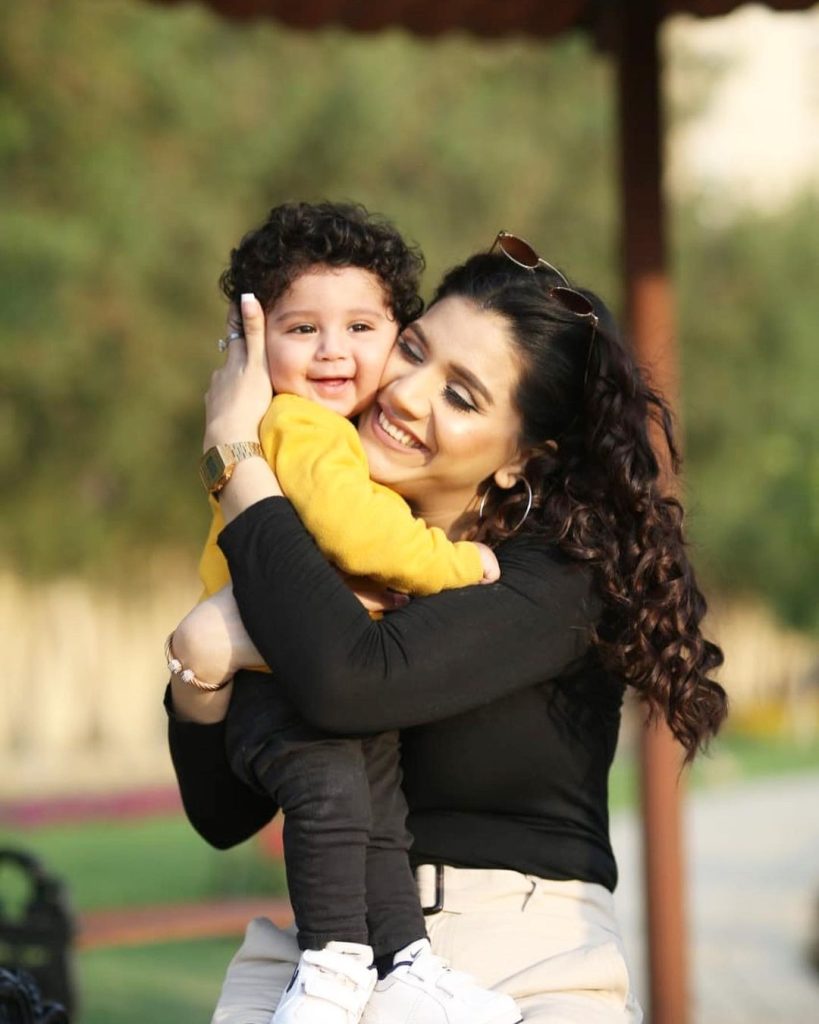 4. Sadia Ghaffar:
Sadia Ghaffar is now a mom to little Raya Hayat Khan and she did not share little Raya's pictures with the world until she was grown up enough.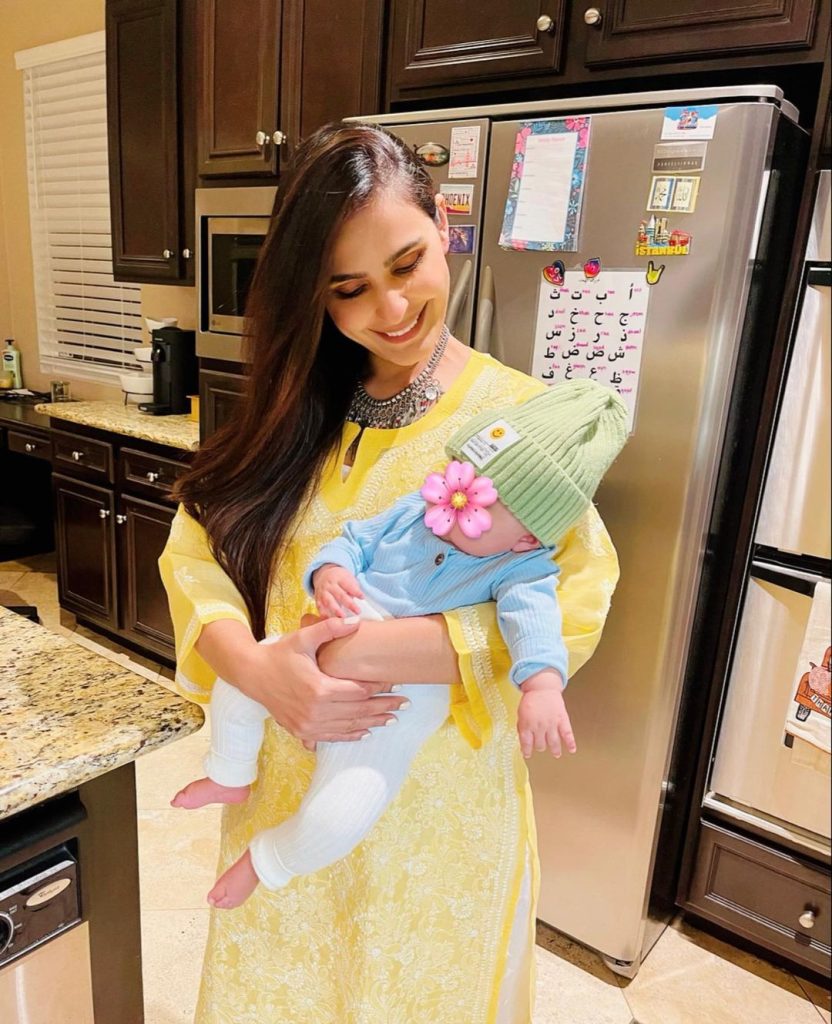 Now Raya is grown up and her parents share her pictures with the world: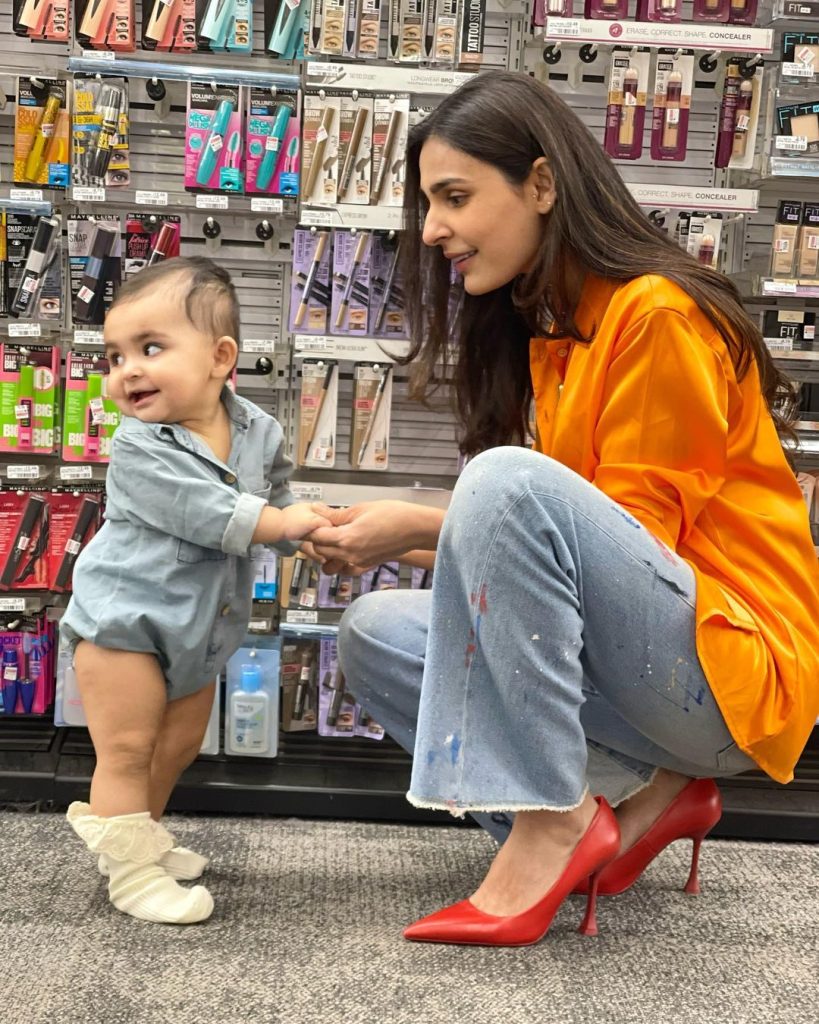 5. Iqra Aziz:
Iqra Aziz and Yasir Hussain are parents to little Kabir Hussain. The couple did not share Kabir's pictures until he was grown a little.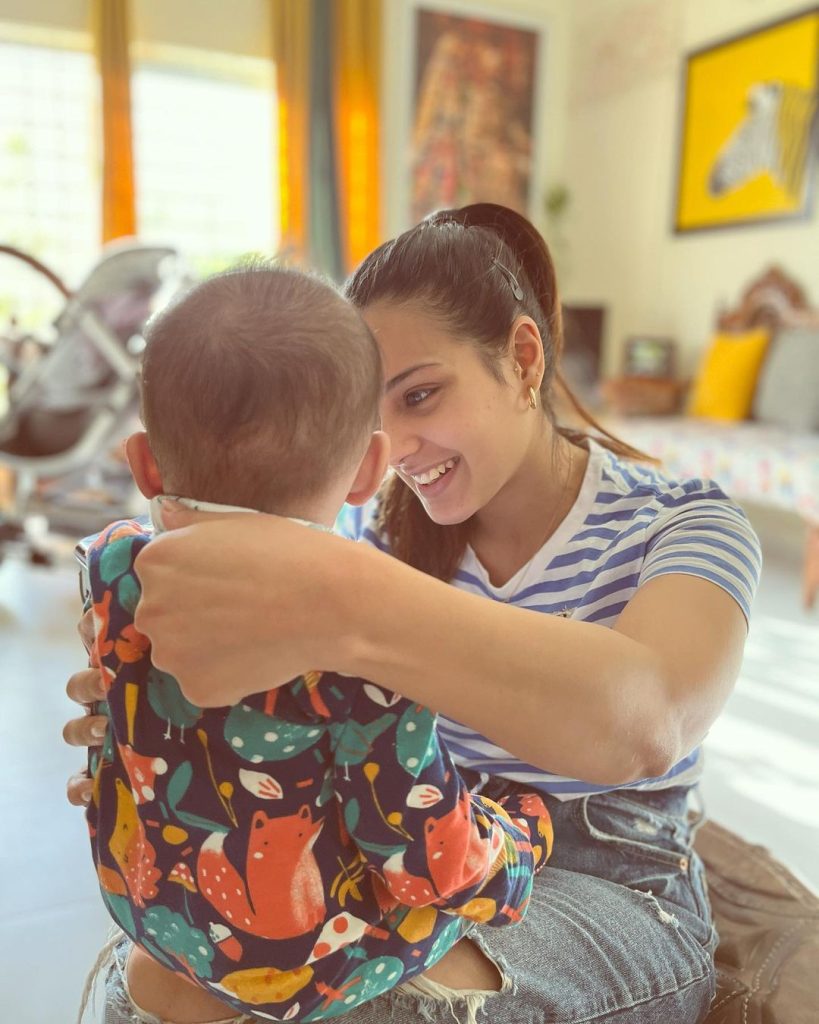 Little Kabir later made his grand debut on Instagram with his own account and he is a total cutie.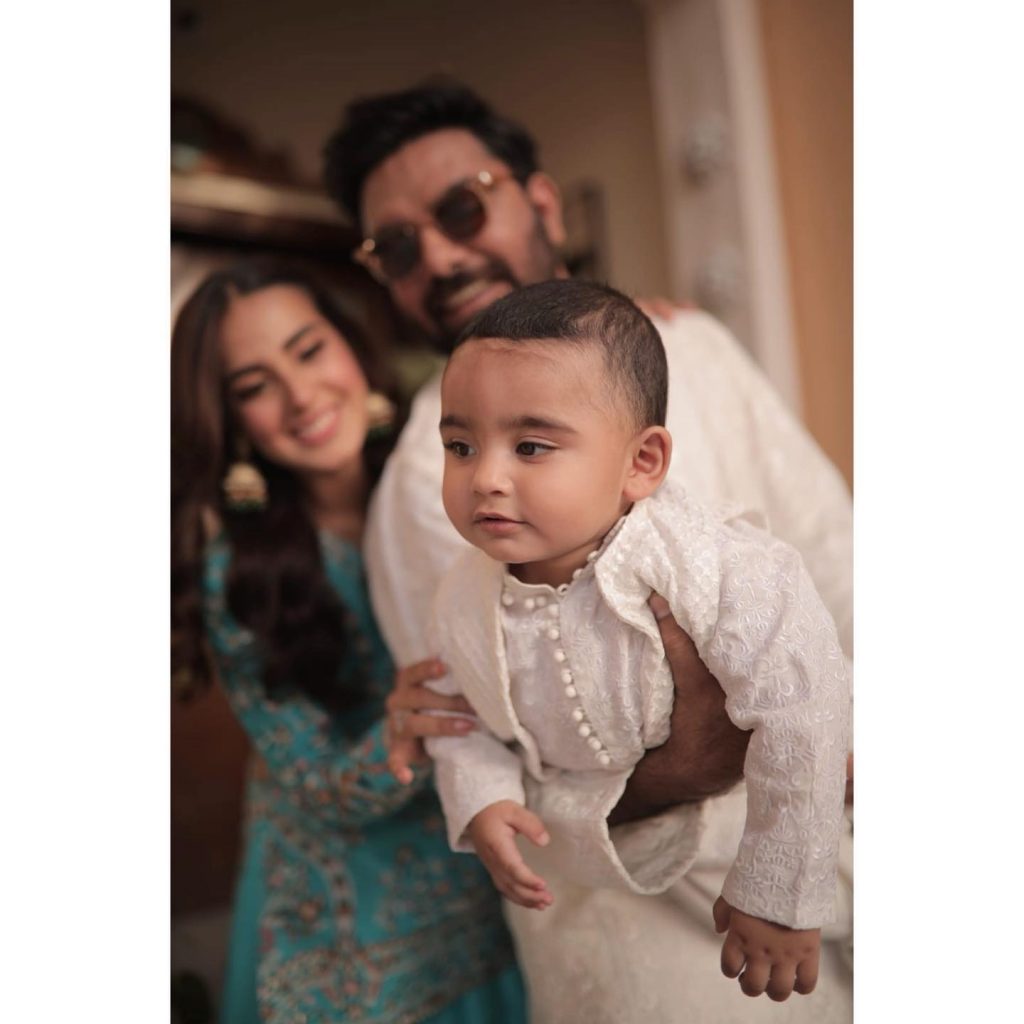 6. Feroze Khan:
Feroze and Alizay are parents to two babies and they also kept their children's pictures under wraps.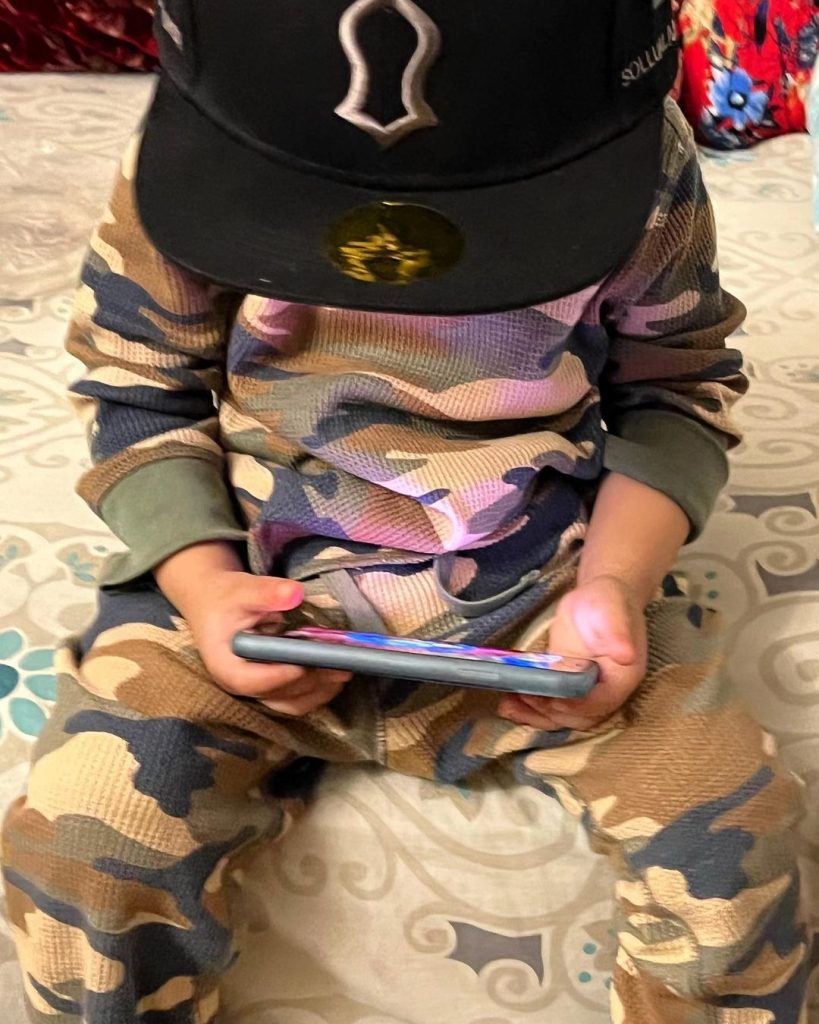 Alizay has now shared faces of both her babies. This is Muhammad Sultan Khan:
And this is little Fatima: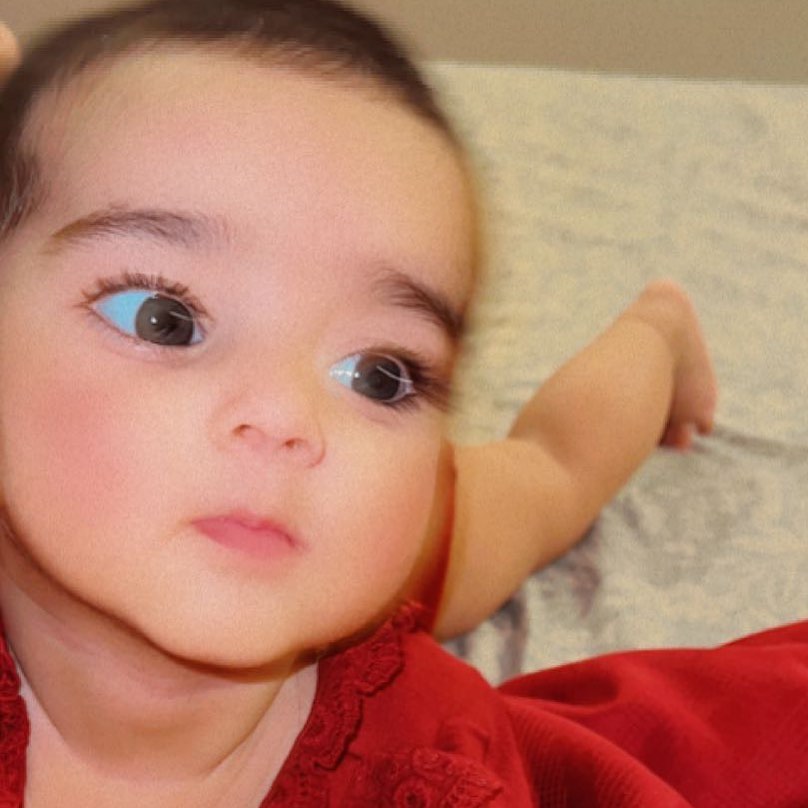 "Nazar" is indeed real and our celebrities also take it into account when it comes to their little ones!