In an era of social media and its widespread usage, each and every event and occasion in a celebrity life gets documented and circulated. The celebrities themselves have now started relying on this powerful tool to share their life with their fans. It not only keeps them connected but also allows them to get the feedback of their fans. It is because of social media that a lot of celebrities are now documenting special moments and events of their lives, one of which happens to be their visit to the Kingdom of Saudi Arabia to perform Umrah or Hajj.
Recently a lot of Pakistani celebrities were among the blessed ones to perform Umrah. It is always inspiring to see the celebrities away from all sorts of glitz and glamour, in their most natural and humble state, standing in front of the Holy Kaaba. Most of the time, their pictures in Holy land are not well-received because people think of it as showing off, however, there's a large number of audience and fans who love these pictures. Each and every Muslim who visits the Holy places documents it and captures some pictures to save the beautiful memory in order to cherish it later, therefore what celebrities do is no different.
Here are the few celebrities who recently went for Umrah:
Humayun Saeed
Humayun Saeed along with his wife Samina Humayun and sister in law Sana Shahnawaz went for Umrah. His wife took it to Instagram to share how blessed she felt when she got to ring the new year in a Holy land, performing the Holy ritual of Umrah. She stated that it was her dream to end the decade and start the new year on this blessed note and her dream was materialized.
Anoushey Ashraf
Anoushey Ashraf also was lucky enough to perform her first ever Umrah alongside her parents this year. She posted a series of pictures with notes showcasing what she prayed the most for. She prayed for Pakistan, she also prayed for the oppressed people of Kashmir, the people struggling with sickness and mental health issues, also she prayed for the mistreated animals around the globe. After completing her Umrah, she also took a trip to Jeddah to get the essence of life there and she was pleasantly surprised to see more openness and independence that the women of Saudi Arabia were practicing. She also shared her thoughts on what Saudi Arabia's role is and the power it holds to resolve the issues faced by Islamic countries such as oppression of Muslims.
Rabi Peerzada
Rabi Peerzada bid farewell to showbusiness and decided to realign her priorities and redirect her life. She has promised to learn more about Islam and get better at pracitcing her religion. Rabi Peerzada has been in Saudi Arabia for quite a few weeks now and she keeps on sharing everything, from her Umrah experiences to the visits she is making around the Holy cities to see the landmarks and Holy sites. Rabi Peerzada has turned this visit to Saudi Arabia into a travelogue which is educational and gives people a lot of information as well.
Mehwish Hayat
Mehwish Hayat along with her brother Danish Hayat and mother Rukhsar Hayat also performed Umrah recently. She didn't post a lot but very selective pictures were seen on her and Danish's social media handles. Mehwish Hayat felt lucky to have attained the opportunity of performing Umrah. She also prayed that everyone gets to experience this blessed and beautiful journey soon.
Aima Baig
After attending PISA Awards 2020 in Dubai, Aima Baig along with her family also went to perform Umrah. She hasn't posted much from her trip so far, but was only seen in the state of Ihram alongside her father and then her brother in an elevator which suggested she was on her way to the Holy Kaaba.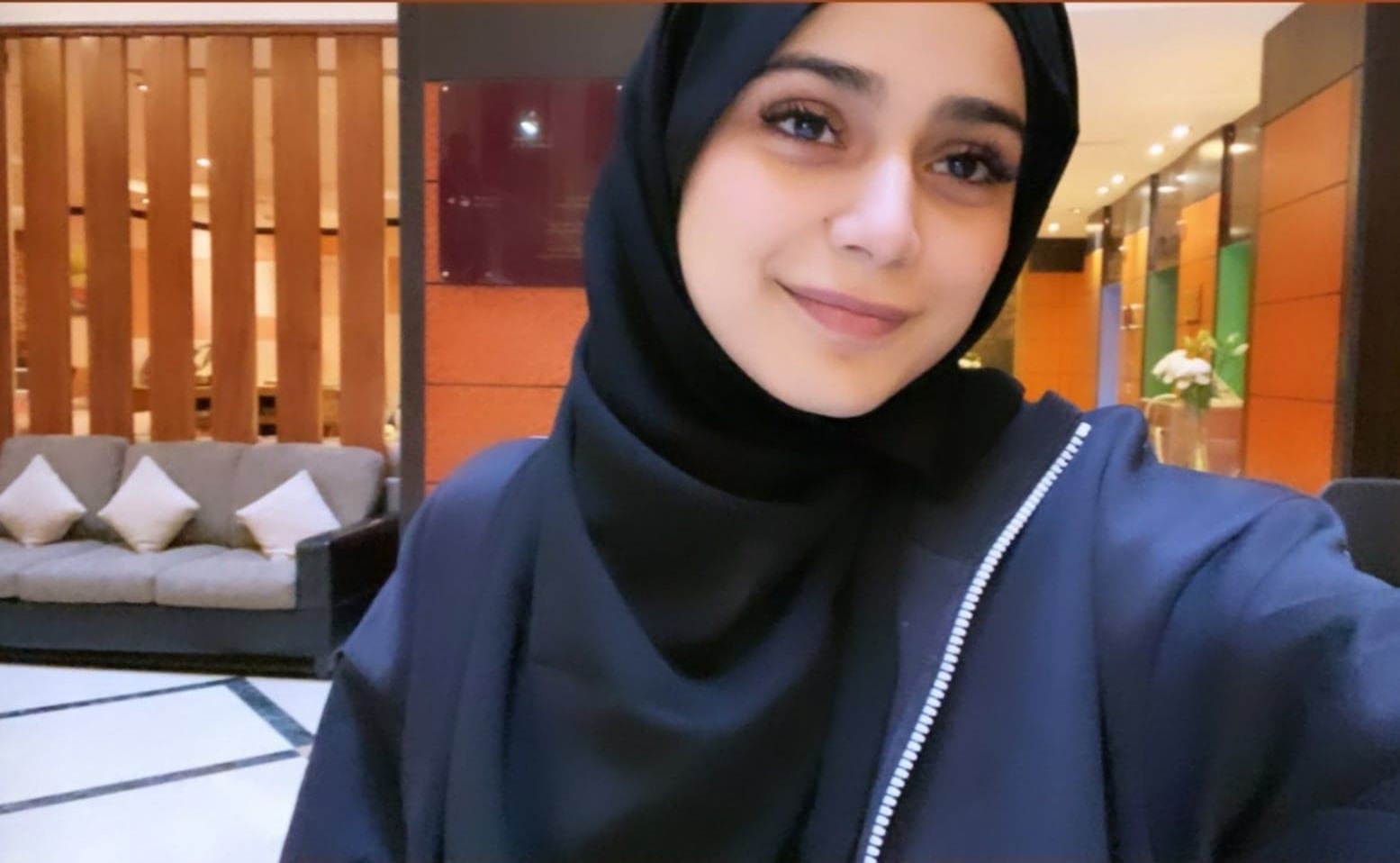 This concludes the list of those few celebrities who have recently performed Umrah. Do you like seeing the pictures from the Holy Cities of Makkah and Madina? Should our celebrities share more from their visits to inspire people and take them along this beautiful journey? Feel free to share your thoughts in the comment section below.