Pakistani celebrities nowadays make their love life public even when they are not engaged and only in a relationship, they do not hide it from their fans. There have been instances when celebrities parted ways without talking about and then there are instances when they shared the reasons and the aftermath with their fans. Many showbiz couples parted ways days before they were about to get married. Some of the most popular celebrities have managed to keep their relationships private but others have been public about every little thing. There are also those celebrities who have been happily married in the eyes of the public yet all of a sudden, they were not seen anymore. It is really unfortunate when people who seem to be so much in love part ways and sometimes it is difficult for their fans to accept this sad reality.
Here is a list of those Pakistani celebrities who parted ways in 2021:
Farhan Saeed and Urwa Hocane
Farhan Saeed and Urwa Hocane were the most loved on-screen and off-screen couple. Their relationship was like a fairytale for their fans and followers since everything from the romantic proposal to the times they spent with their families was right in front of the public eye. Yet, all of a sudden, they stopped posting pictures with one another and it was pretty evident that they were no longer together. There were also rumors that Farhan and Urwa had been divorced. However, the couple did not talk about these rumors making it even clearer that things were not okay between them. As time has passed, it is more evident that they are no longer together. No one knows yet whether they are divorced or not but they are definitely separated. Urwa was down with COVID and Farhan did not even once extend his good wishes to her which means that things are bitter between them. Since Urwa and Farhan were always so public about their relationship and were showering each other with love all the time, the way they have been ignoring each other for months only shows that they are no longer a couple.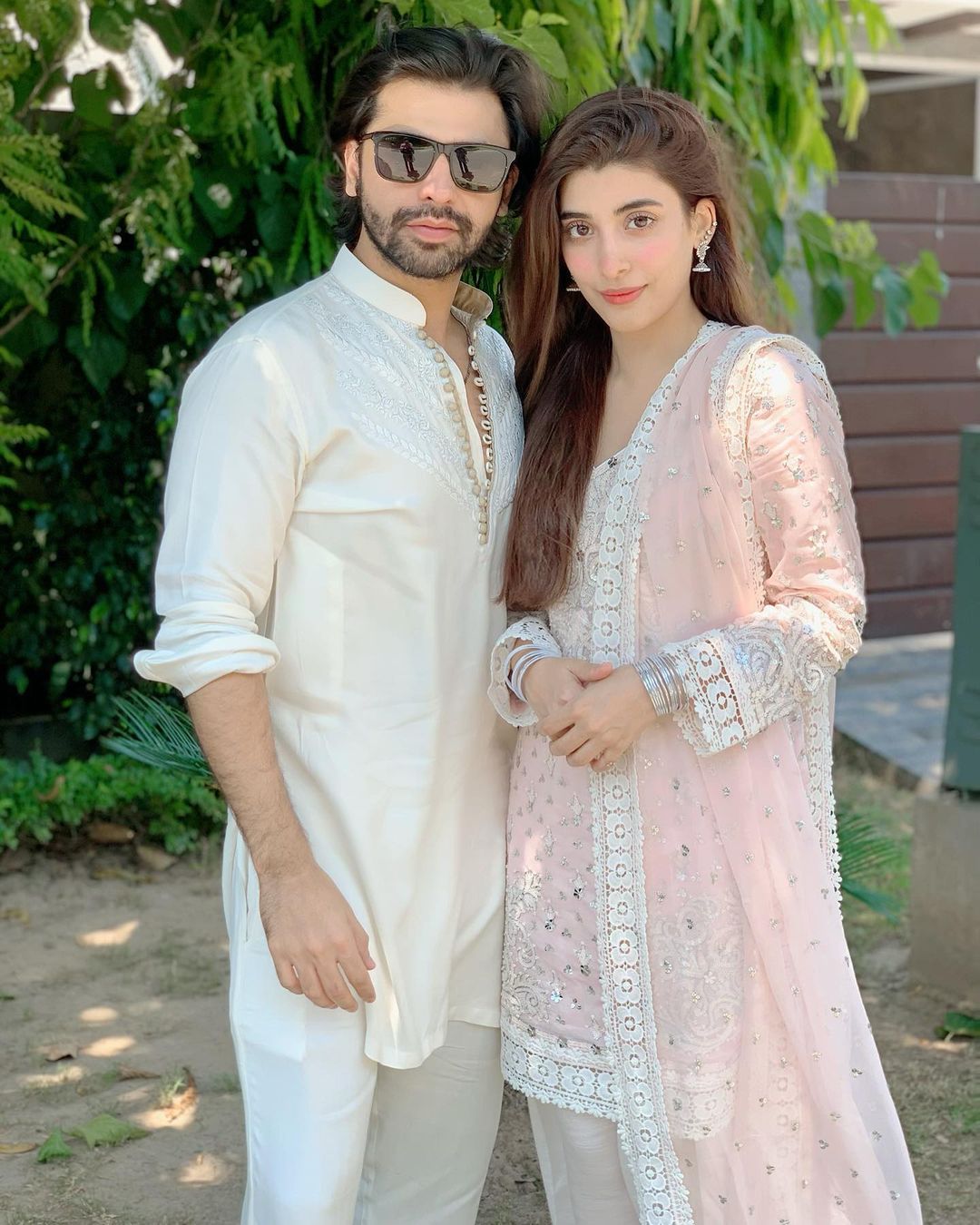 Faryal Mehmood and Daniyal Raheal
Faryal Mehmood and Daniyal Raheal marriage last year came as a surprise to many. They kept their relationship private prior to the wedding and their wedding was also a family affair. After they got married, they made sure they shared all the crazy, special moments with their fans. Then, all of a sudden, they deleted all their pictures together. Some of Faryal Mehmood's posts also suggested that she was disappointed in men in general. She advised women to not rely on men which meant that getting married wasn't a pleasant experience for her. When the couple was not seen together on Eid, it was confirmed that they had parted ways. Faryal Mehmood also showed her annoyance with people who were talking about their separation at one point. Her explanation was that both of them were busy therefore unable to spend time together. However, it is evident that Faryal and Daniyal are no longer together.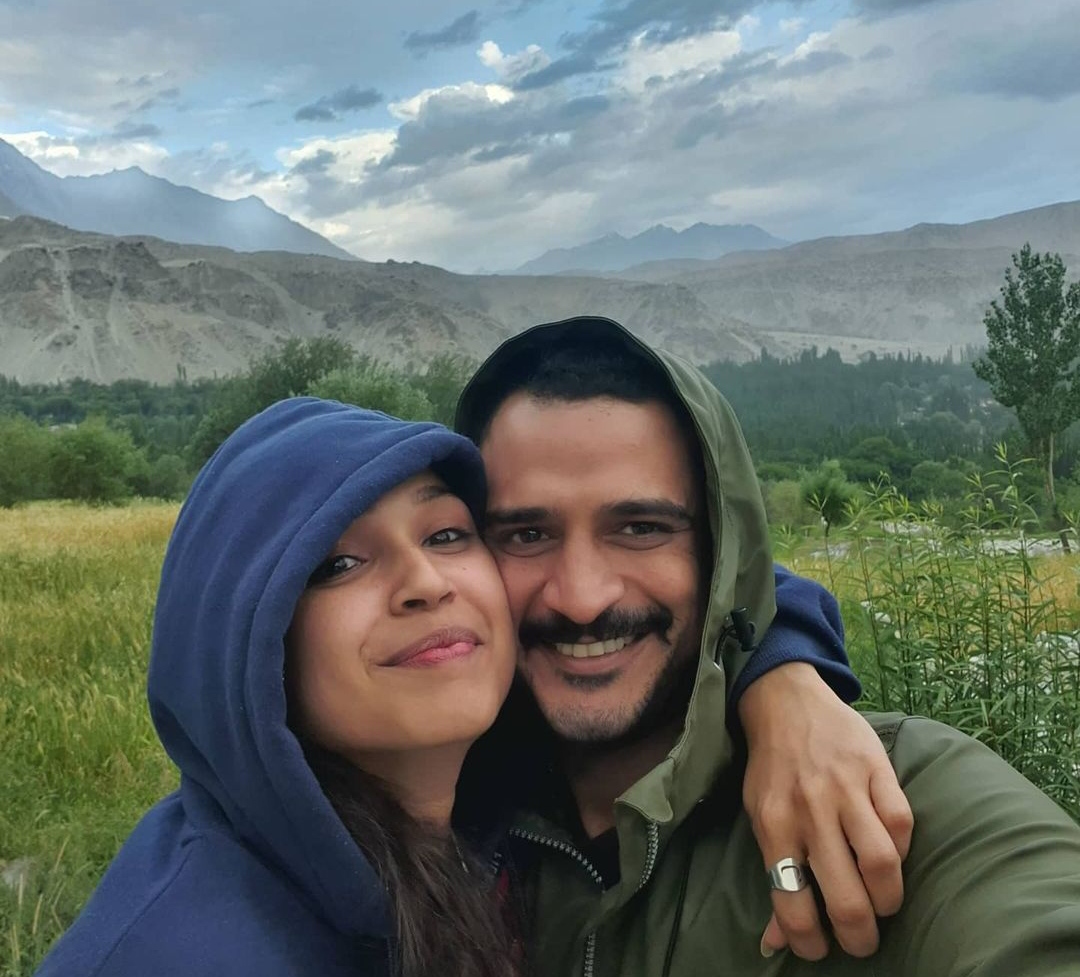 Feroze Khan and Syeda Alizey
Feroze Khan's marriage came as a shock to many since his relationship with Sajal Aly was the talk of the town at the time. He decided to get married to Alizey, a girl his sisters chose for him. He seemed happy with the decision and the couple was blessed with a son soon after getting married. Earlier this year, there were rumors that Feroze and Alizey were no longer together. Alizey also posted some updates in her Instagram stories which suggested that she was going through a difficult time. Feroze Khan on the other hand never talked about his marriage since he considered it something private. Recently, at a family wedding, Alizey was not there and they kept on posting pictures separately with their son. Recently, Feroze Khan remarks about marriage have given rise to even more speculations. The couple is definitely not together anymore but they do not want to publicly talk about the issue.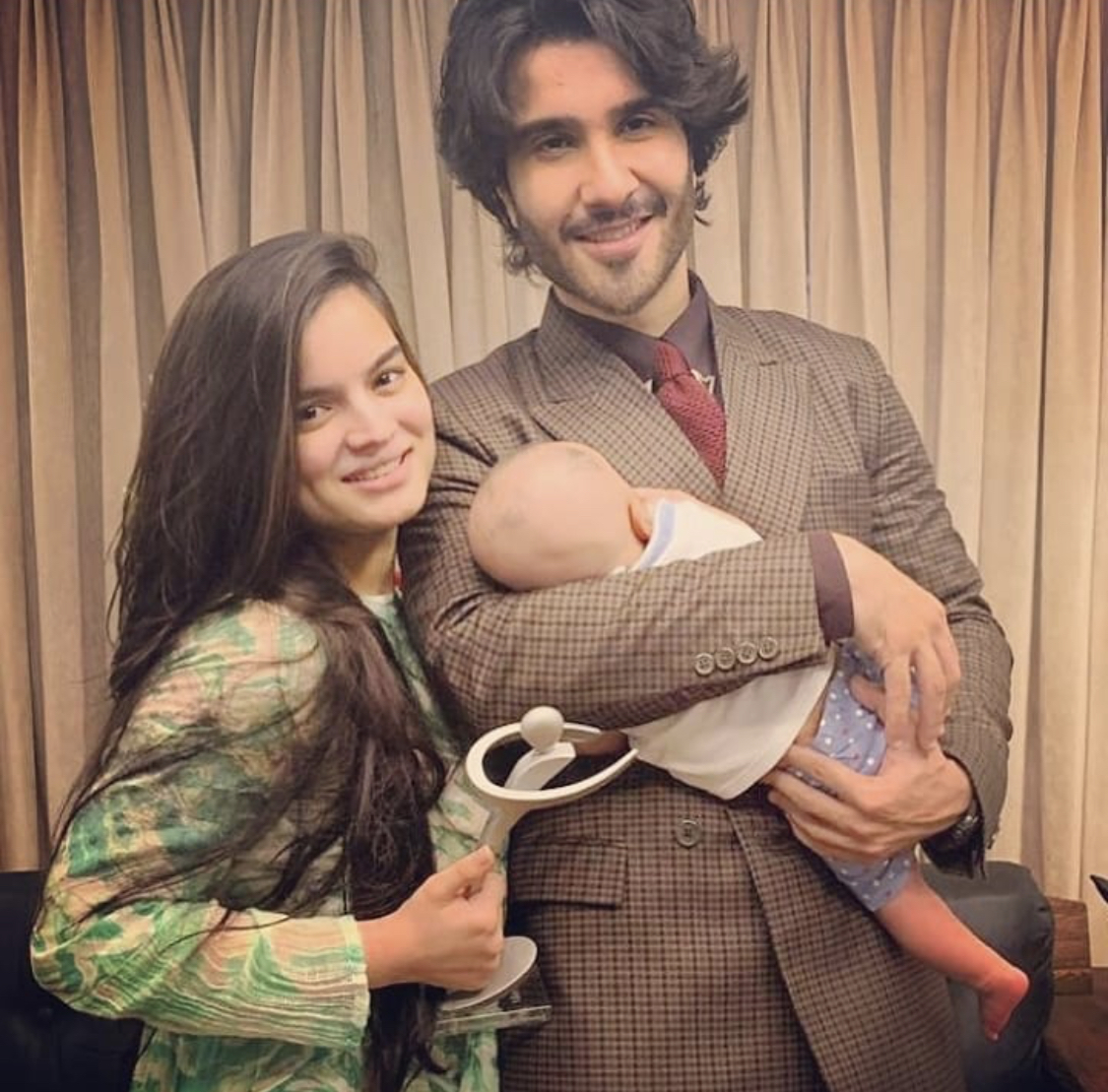 Zoya Nasir and Christian Betzmann
Zoya Nasir and Christian Betzmann were the talk of the town since the couple made sure that they shared all of their pictures and feelings with their followers. All of a sudden when the fans were actually waiting for the wedding, Zoya Nasir called the engagement off after Christian, who had converted to Islam, made some remarks about Islam that offended many people. Shahveer Jaffry had arranged a dholki for the couple only days before Zoya Nasir called the engagement off. Since both of them were open about the break-up, there wasn't any confusion surrounding it. People were shocked to hear the news since the couple had been together for such a long time.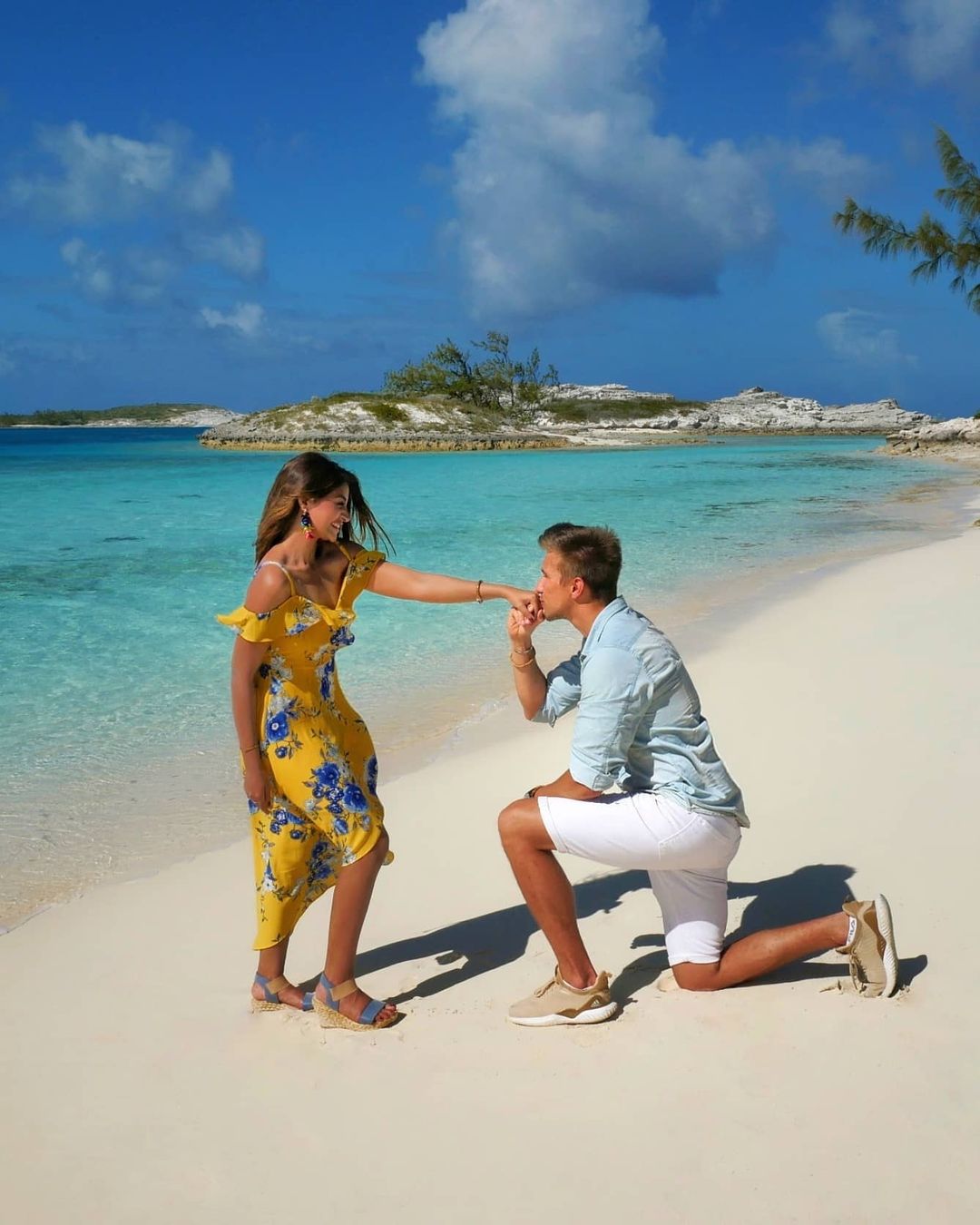 Saba Qamar and Azeem Khan
Saba Qamar and Azeem Khan's love story ended just as quickly as it started. It all started with social media posts in which these celebrities confessed their love for each other. When Azeem Khan commented under Saba Qamar's post "let's get married this year", she replied, "Qabool hei". This came as a surprise to many since there wasn't any trace of these two being involved in a relationship until these comments were posted. Only a few days after they announced their 'marriage', Saba Qamar updated her fans and followers with a detailed post about her decision to call the marriage off. Just a few days before, the couple seemed madly in love and now they were giving lengthy explanations about why they were no longer together. Saba Qamar got unprecedented support from her colleagues even though she stated herself that she had never met Azeem Khan yet it was a relationship she held dear. All of this happened within the time frame of a little over a month! Most people wouldn't even have taken this too seriously had the couple not been expressing love and then details about the break-up so openly.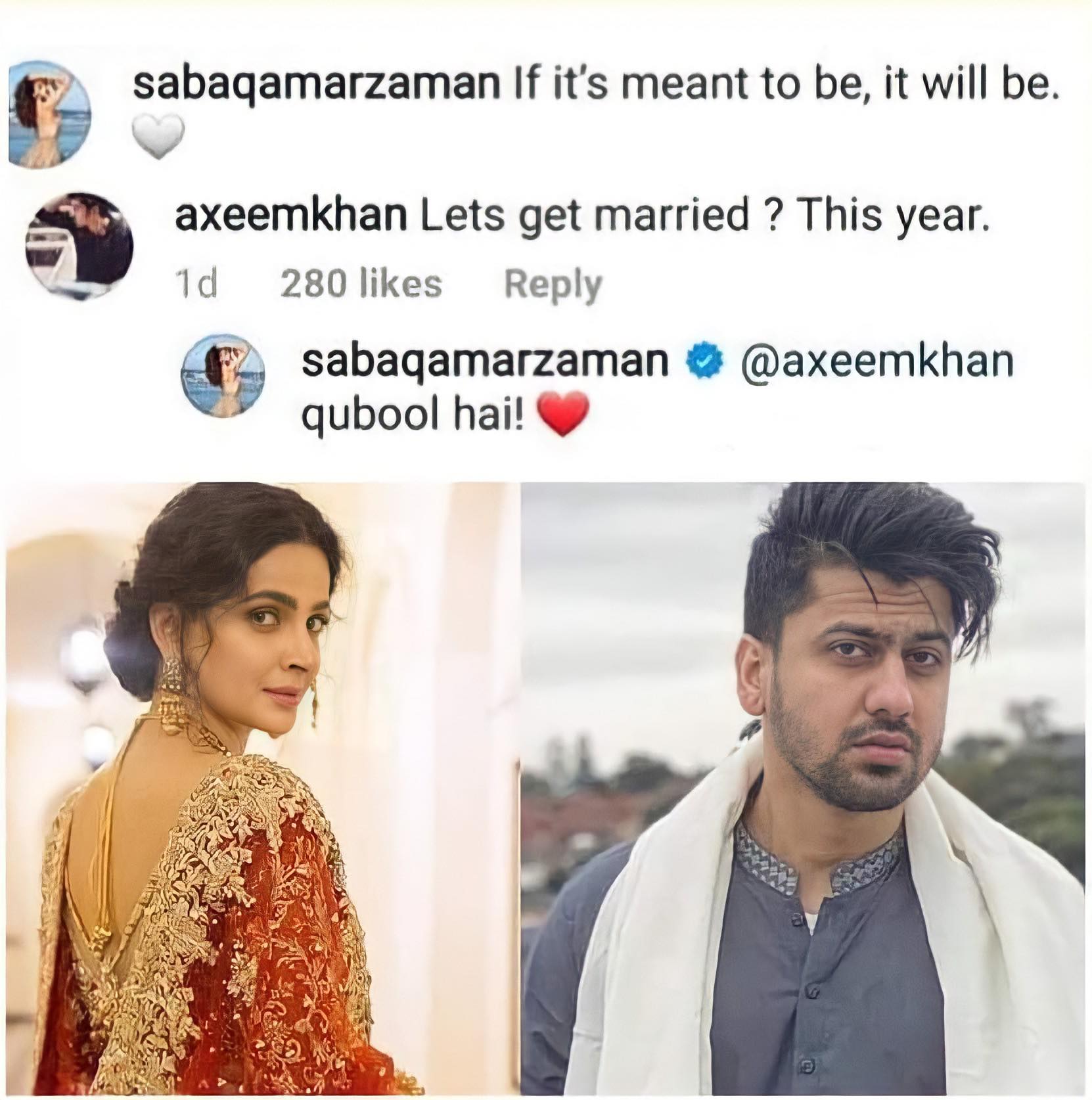 Ali Ansari and Mashal Khan
Ali Ansari and Mashal Khan were in a relationship for a long time and they were also madly in love. Last year, there were rumors of their break-up but there was some hope that the two might patch up. However, when Ali Ansari and Saboor Aly posted their engagement pictures, it was confirmed that Ali and Mashal had parted ways. The public was constantly questioning and criticizing the newly engaged couple and that is when Mashal Khan decided to step in. She requested everyone to stop the criticism because it was ruining an important moment for the couple. Previously, in Aamir Liaquat's Ramazan show, he also made fun of the break-up when Ali and Saboor were invited as guests. Mashal definitely took the higher road and decided to respect her ex while Ali Ansari stayed quiet about the break-up.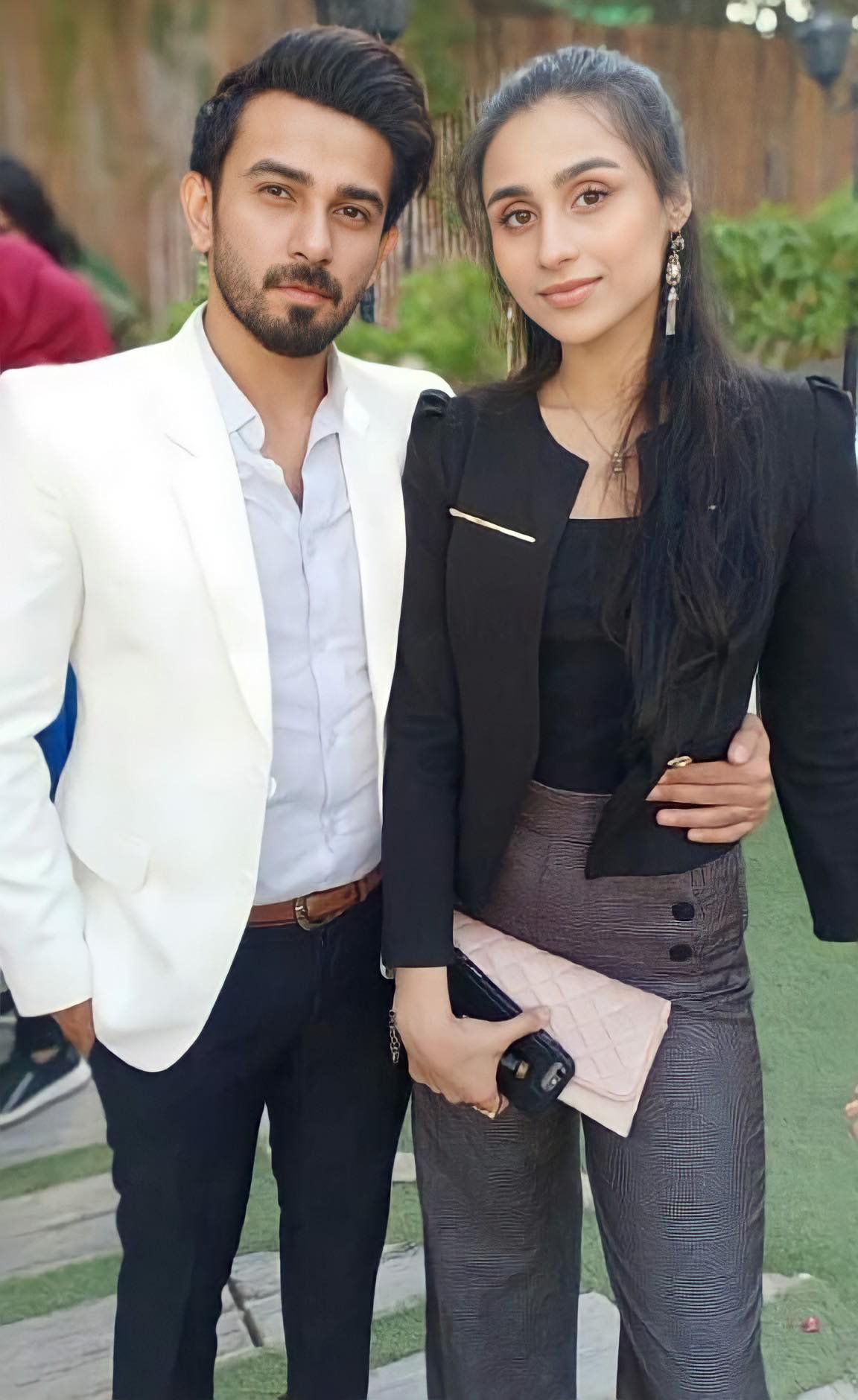 Aamir Liaquat and Tuba Aamir
Aamir Liaquat and Tuba Aamir have been in the news lately for all the wrong reasons! When Haniya Khan appeared out of nowhere and claimed to be Aamir Liaquat's wife, he declared openly that he only had one wife and that was Tuba Aamir. However, Haniya revealed that Tuba had left Aamir a long time back, but they were keeping this divorce a secret! Every time anyone asked Aamir Liaquat or Tuba Aamir questions about their marital life, they ignored such queries. However, the fact that these two have not been seen together at all for months and have been avoiding questions about each other makes it pretty clear that Haniya Khan is right. Aamir Liaquat's leaked video also added to his troubles and probably proved to be the final nail in the coffin!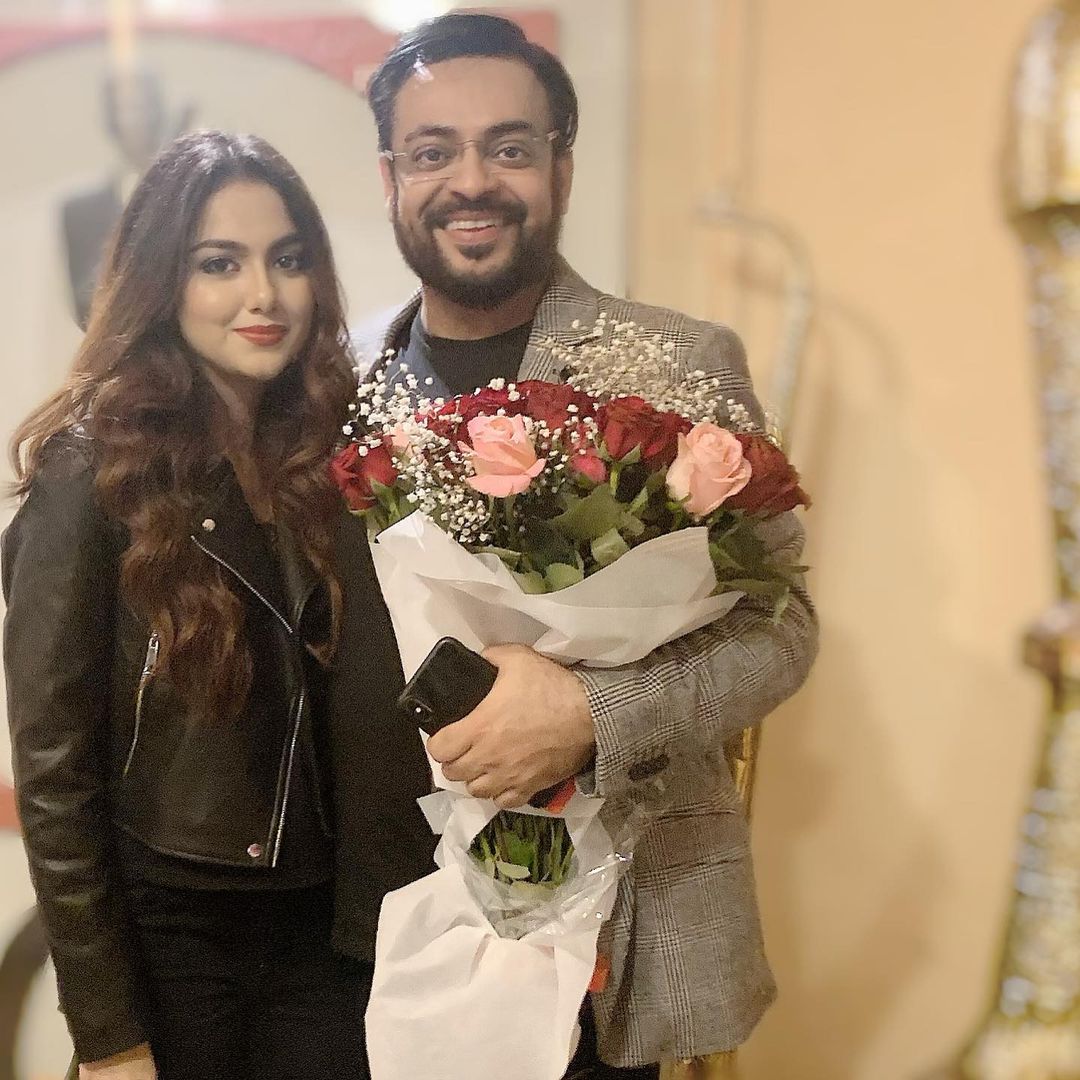 It is unfortunate that people who are so close get to a point where they have to part ways in this manner but only they know what is best for them. Being in the public eye definitely makes it harder.