I believe that everyone should be confident with themselves.  The worst thing you can do to yourself is have an inferiority complex. It cripples you and leaves you with no motivation for anything. So please believe in yourself and your country.
Within 60 years, Pakistan has achieved a lot in the entertainment sector. I think that by preferring non- Pakistani content we are letting our country down. But, I do not, I repeat, do not mean that we'll watch anything that the producers throw at us just because we're too patriotic! Nobody and nothing is perfect.
I admit, I watch a few American dramas and appreciate them as well. But I stopped watching those channels which aired dramas against Muslims  (recently Star World) and then it hit me.
What about our side of the story? What about us? Will we never stand up for ourselves and make dramas that portray our security forces and secret services in a good way? Will we keep watching foreign shows despite their negativity for Muslims?
Time to look at the positive and negative side of our dramas and movies.
Positive side:
1. No vulgarity:
Yes! This one tops the list. There are no "close" scenes in our dramas. Yes there are some exceptions like "Ishq junoon deewangi" and "Janum" but we are far better than foreign shows (Indian, American) when it comes to tameez ki dairey mein rehna. Those guys can shoot a romantic scene between kids and elderly people as well.
2. Importance of family:
There are some exceptions, but most of our dramas tell the importance of family. The heroes and heroines of foreign shows hate their parents and the only relationships they have are with their wives/husbands or bf/gf! Thus parents have zero importance.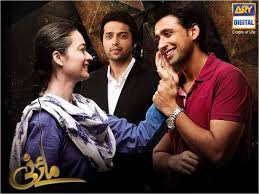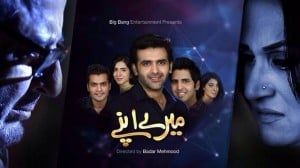 Example of this from a movie is Mein Hoon Shahid Afridi. All the misunderstandings between Shahid (Noman Habib) and his father and those between Akbar (Humayun Saeed) and his son were resolved and the importance of family was shown.
3. Difference between right and wrong:
A man drinking alcohol will never be the good guy in our dramas. A person committing adultery will NEVER be the hero/heroine. But turn to  American and Turkish dramas and oh boy!  They have no etiquette. Their lives revolve around romance and this leads to such pathetic and objectionable scenes that you can't even imagine.
In Waar, Zoya (Meesha Shafi) and Ramal (Shamoon Abbasi) were the villians and they were the ones committing these objectionable deeds not Mujtaba (Shan Shahid).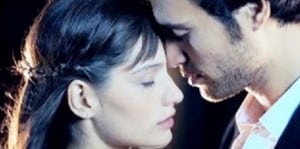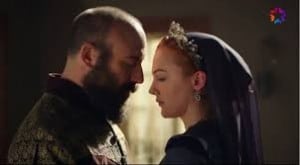 4. Respect of religion:
We know how to respect religion. Pakistani dramas tell the importance of Islamic values and never criticize other religions. If you turn to American dramas, they make fun of their own religion i.e Christianity and don't even spare Islam, Jewism and Hinduism. They even make fun of their worship place, the churches.
5.   A proper lesson:
We give a proper lesson in the end. No matter what the topic is, Pakistani dramas manage to give food for thought to the audience.
I am not completely against ghareloo stories but over dose of ghareloo issues is what annoys me.
6. A proper ending:
There are exceptions but I think Pakistan is the only country which has mastered the skill of properly ending a drama in a few, power-packed episodes. American shows refuse to end before loads of seasons. Indian dramas and Turkish dramas are extended to the extreme.
The movies "Mein hun Shahid Afridi" and "Waar" also had proper endings.
7.  More than mere glamour:
A poor girl will definitely look like a poor girl and a woman working in the kitchen won't be loaded with jewelry. So yes, we value stories not glamour.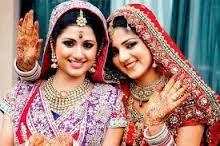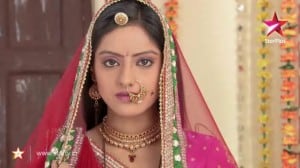 Negative side :
1. Moving towards vulgarity:
I can't believe that we have started vulgarity when we have just started making movies. Why copy India? As I said before , inferiority complex will leave you nowhere. No need to get inspired from wrong ways of others. The item song in NMA and some horrible scenes in Mein hoon Shahid Afridi are not what we expect.Punjabi and Pashto movies take this to another level but please, stop showing these scenes as they are hideous!
Kissing the forhead and hugging is getting pretty common in dramas. Not just that, rape scenes too! I want dramas that I can watch with my family without changing the channel.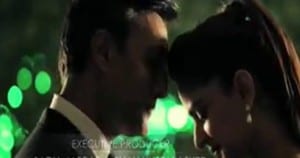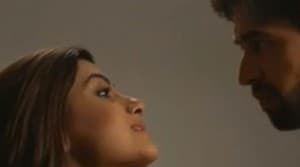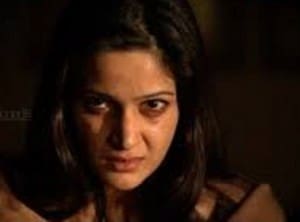 2.  Showing religious people in negative roles:
Molvis are mostly shown as bad guys who  hate their wives. They prefer sons over daughters as well.  Religious people aren't judge-y. We need characters like Molvi Subhan Allah of Pyaray Afzal , not evil molvis who judge others continuously. We need to show how beautiful Islam is.
Moreover I would love to see girls who wear niqab and aren't forced into it. American shows like Homeland and Alice in Arabia are spreading the wrong message. Homeland's creators have even targetted Pakistan in Season 4.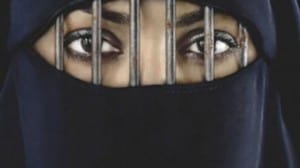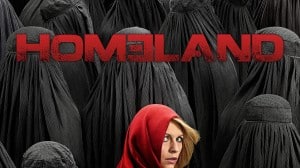 3.  Too much ghareloo issues:
Like I said before, the over load of ghareloo issues annoys me to the core. Enough with the saas bahu!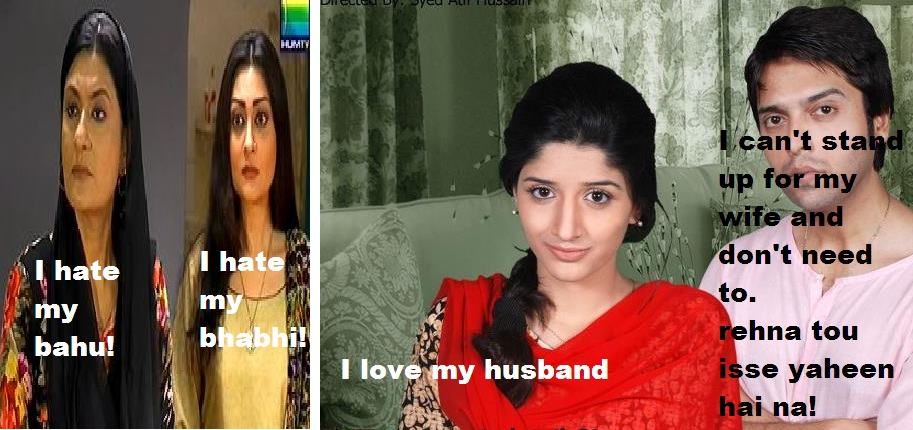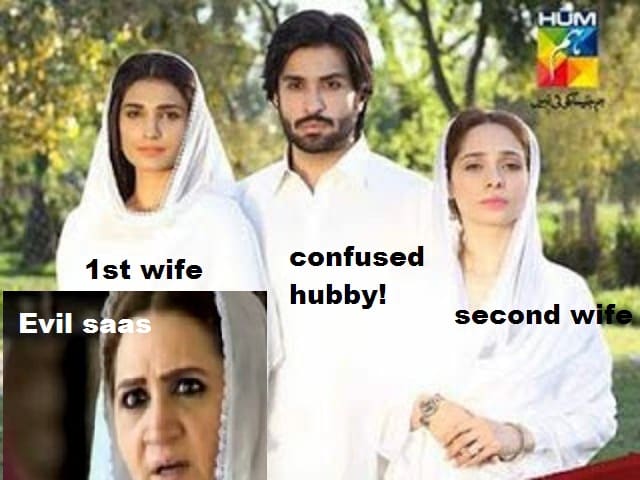 4. Supporting teenage girl fantasy:
The tried and tested teenage girl fantasy is promoted the most. Seems like the only aspiration of girls is to get married to rich hunks! I don't think all girls are farigh like our heroines. Most girls nowadays have proper career aspirations.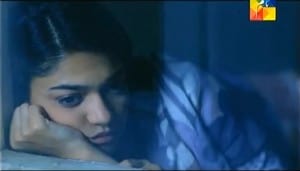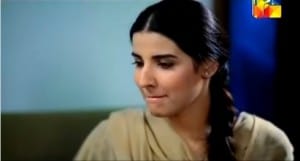 7. Not noticing teenagers:
While they support the stupid teenage girl fantasy, they fail to deliver what the teenagers of this country want. They want thrill and that is definitely not present.
6.  Not exploring genres:
I have said it before and will say it again. We need diversity. I am not against social romantic dramas or even romantic comedies (the sensible ones) . But what about action, suspense and mystery/horror genres?  A little request; bring old PTV back.
Action dramas and movies can change the perspective with which the world sees us. We need to tell the world that hijab isn't a bad thing. Bearded men aren't evil and Jihad doesn't mean terrorism. There is a BIG difference between a Jihadist and terrorist!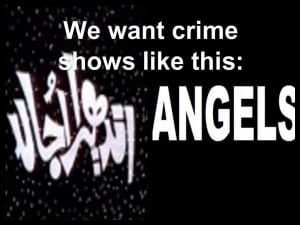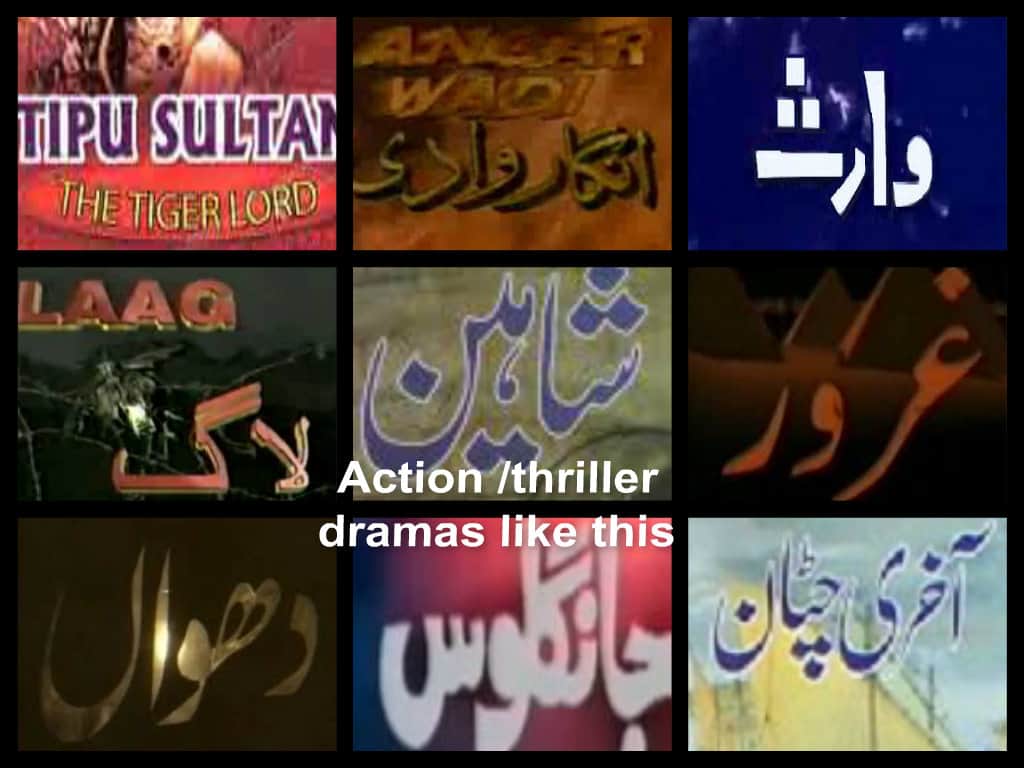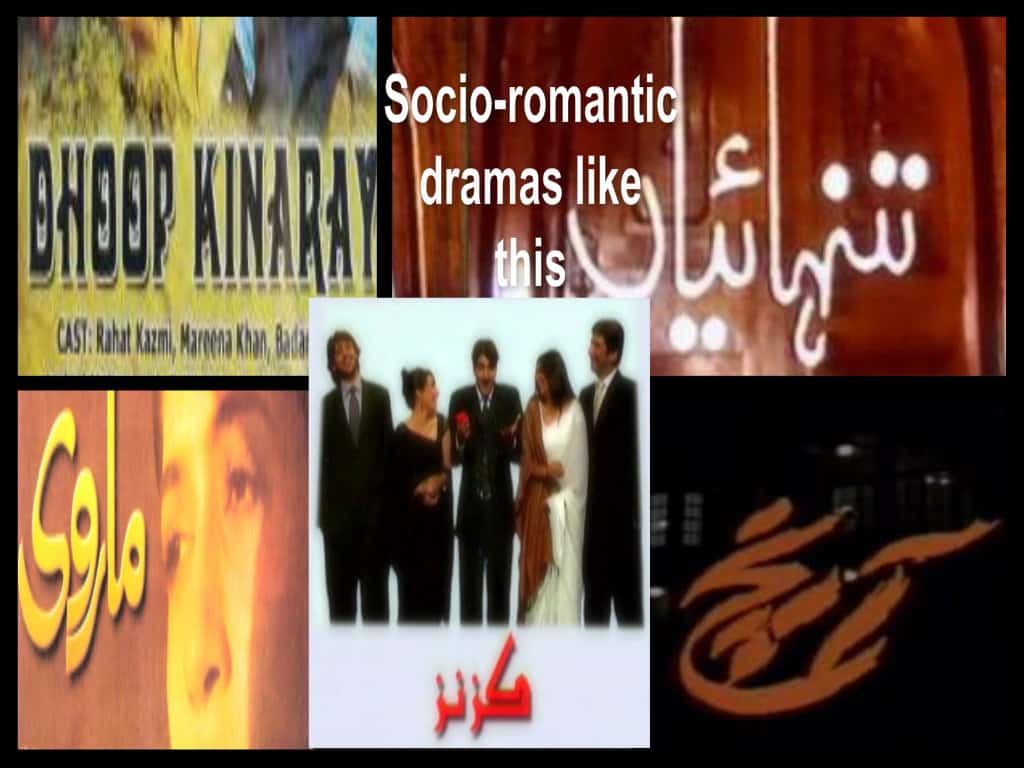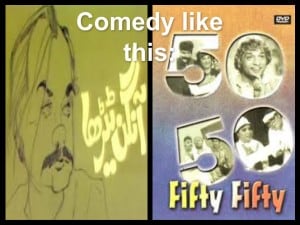 So you can see that if we take care of these things, i.e diversity, vulgarity and sensibility then our dramas will improve. People will not be forced to watch American dramas to escape those hideous ghareloo stories.
Areeba Mohsen