Pakistani Drama Industry (PDI) is doing way better than Indian Drama Industry (IDI). We all know that there was a time when Indian dramas were penetrating our society. At that time, revival of the PDI was needed. Then there came a period when PDI started to flourish and started to produce good dramas that became very popular among the people. Viewers started to switch back to Pakistani dramas and turned down the Indian culture. This period is termed as the "REVIVAL OF PDI". There were some very basic reasons which drove the Pakistani viewers to start accepting the Pakistani dramas v/s Indian dramas. Some of them are:
i) Realistic v/s Unrealistic depiction
ii) Focus on story line v/s focus on make-overs
iii) Short time period v/s lengthy time period
iv) Sensible choice v/s Insensible choice of actors
v) Strong plot v/s weak plot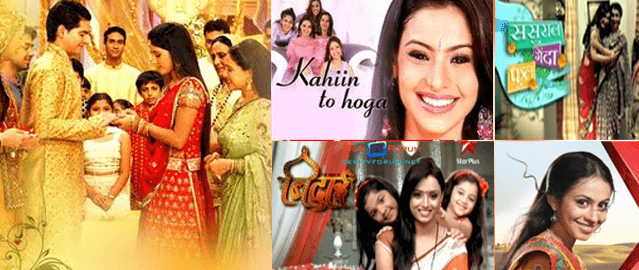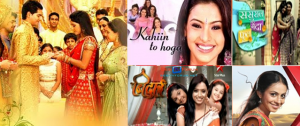 i) Realistic v/s Unrealistic depiction:
The Pakistani dramas were more realistic than the Indian dramas. The viewers can relate to the dramas. They depicted the true picture of their society, their problem and their issues whereas the Indian Dramas were un-realistic in nature so slowly and gradually they went unpopular and finally died out e.g Kasauti Zindagi Ki, Kyunki saas bhi kabhi bahu the, kahani ghar ghar ki etc. Today a great number of people from our society want to tune in Pakistani dramas channels rather than Indian drama channels because of this major reason
ii) Focus on story line v/s focus on make-overs:
There was more focus on make-overs, styles, costumes of the drama actors and renovation of sets in Indian dramas rather than storyline but Pakistani dramas were based on stories and the sets were also designed accordingly. Also the costumes chosen for the actors of a particular drama filmed in Pakistan was in relevance to the story line of the drama. This was lacking in Indian drama
iii) Limited & short time period v/s unlimited or lengthy time period:
The traditional Indian soap serials usually used to last for a long time (a year or two or even more sometimes). The viewers usually lost interest in watching such long engaging serials whereas Pakistani dramas were prepared with a defined scope, time period and were lesson oriented. Usually these lesson-oriented dramas got more popularity and acceptance from the viewers than former ones.
iv) Sensible choice v/s insensible choice of actors:
The choice of actors as per the role's need and demand was ensured in Pakistani dramas. This aspect was lacked in Indian drama from the core. You would usually see a girly looked female actor performing the role of a mother in Indian dramas. Obviously, this kind of lack of sensibility from the selectors of actor was noticed by the viewers and was unacceptable, so people inclined towards Pakistani dramas which were more sensibly fabricated.
v) Strong plot v/s weak plot:
This is the fore-most triad which led to successful Pakistani Dramas. You can easily imagine a drama which consists of finest cast and crew and lacks a strong story-line, such kind of drama most probably never survives and fails to win over people.
By lying out some of the many factors which led to the triumph of PDI, I by no mean, claim that there weren't and aren't any unsuccessful Pakistani dramas. All I want to say is viewers, accept only those dramas which they think will live up to their expectations.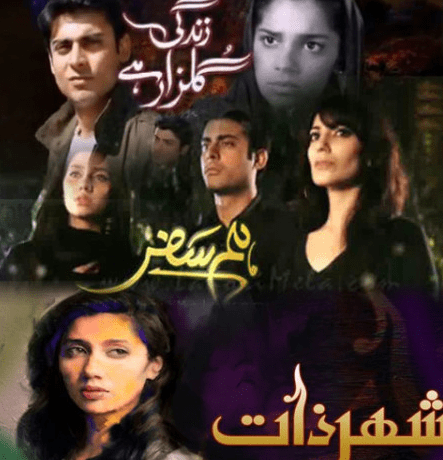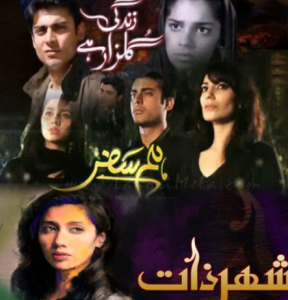 The PDI should understand, now to produce good stuff for their people else their efforts will go vain. I have seen some Pakistani dramas recently that are not doing well. The storyline is far away from reality, to name some "Rishtay kuch adhory se", "Ishq hamari galioun mein" etc. It is high-time that the PDI realizes their flaws and try to fill up the left gaps else they will again loose their potential viewers.
What do you think about the current situation of PDI?
Have your say
Cheers
S.Rasool