Pakistani drama industry produces a lot of dramas each year. All these dramas are categorized on the basis of their popularity, viewership, story, or the way they have been executed. Where some dramas become extremely popular, some fail to get the recognition the drama makers had hoped. In all the seasons throughout the year, there are certain dramas that the drama buffs find themselves recommending to their friends or family members. These are those kinds of dramas that can be binge-watched because they have the kind of content that is going to keep the interest alive in the show.
It has now become a sad reality that almost every single Pakistani drama is dragged, however, while binge-watching the drama, the best part is that those slow and probably uninteresting bits can always be skipped and the entire show can be watched with a lot of interest, that too without having to wait weekly for the next episode to air. This is the reason that these kinds of dramas make it to recommendation lists easily because they have interesting storylines and characters that makes it enough to qualify as decent entertainment.
Here is the list of Pakistani dramas of 2020 that are worth a binge-watch:
[lwptoc]
Dushman e Jaan
Writer: Sarwat Nazeer
Director: Amin Iqbal
Producer: Six Sigma Plus
Channel: ARY Digital
Cast: Mohib Mirza, Tooba Siddique, Madiha Imam, Irfan Khoosat, Kashif Mehmood, Saba Hameed, Imran Peerzada, and others.
Dushman e Jaan was one of the best dramas of 2020. Although it was quite a short journey because the channel decided to air 4 episodes per week, but somehow it added to its popularity and then it was quite evident that the audience does like watching episodes back to back because it cuts down the waiting time and somehow also fastens the pace of the show.
If you haven't watched Dushman e Jaan, you definitely need to because this drama has all the flavors to make it quality entertainment. The twists and turns, family dynamics, strong sibling relationships, a budding love story, and most importantly a meaningful transition of a bitter person into a selfless and giving soul makes Dushman e Jaan worth a binge-watch. This drama also has a character of a headstrong female that is a rarity to see in our dramas, therefore she is going to be a breath of fresh air for the audience. Dushman e Jaan also has a happy ending, which adds up another reason to watch it in one go!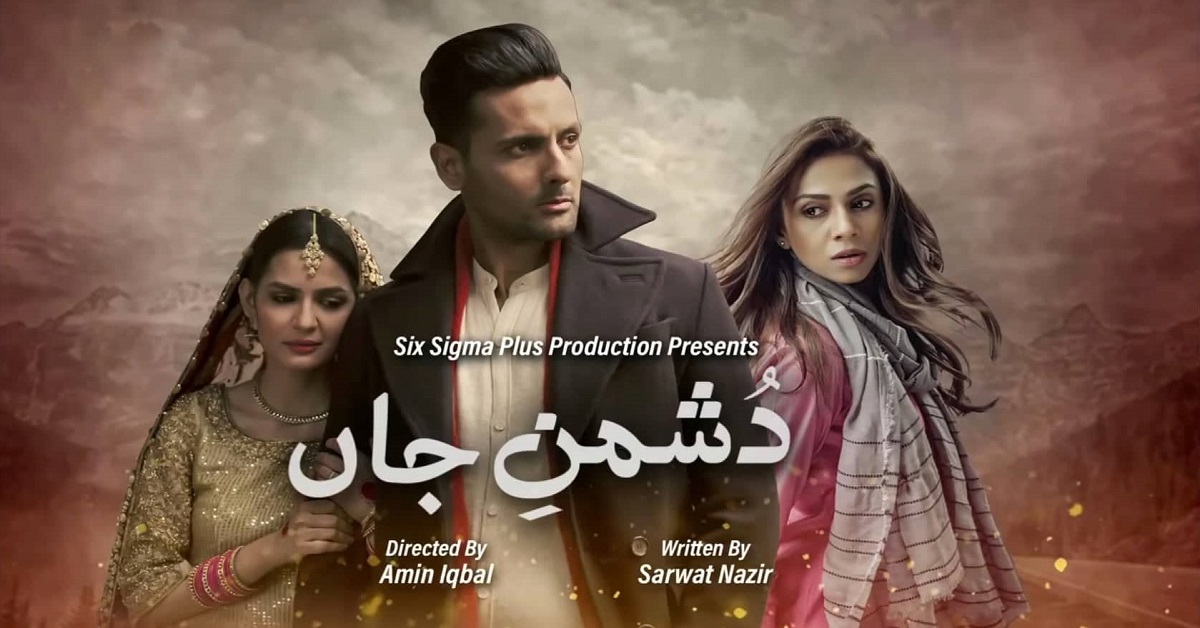 Fitrat
Writer: Nuzhat Saman
Director: Asad Jabal
Producer: 7th Sky Entertainment
Channel: Geo Entertainment
Cast: Saboor Aly, Ali Abbas, Zubab Rana, Mirza Zain Baig, Adla Khan, Ayesha Gul, Seemi Pasha, and others.
Drama serial Fitrat is currently on air and when it started, it garnered a lot of negative attention too because the audience found the content to be a bit too bold. However, now when the story is pretty much established, Fitrat is getting quite popular and is also attaining viewership. The fact that Fitrat airs 6 days a week makes it very easy to follow. The best part of this drama is the strong execution because so far, the story has stayed on track and the director's to-the-point approach makes the situations and scenarios quite interesting.
This drama is based on the story of Faria, a gold digger who dreams big and doesn't really have a moral compass to assess what's right and wrong. She continues to do what she deems right without any consideration towards the people who are associated with her. This drama also has shown a relationship of a husband and wife based on truth, trust, and open communication which is again a rarity in Pakistani dramas. Drama serial Fitrat currently is at that stage where things might slow down but the fact that the audience gets to see it 6 times a week compensates a lot. It has quite a lot of twists and turns and has been executed perfectly, which definitely makes it worth a binge-watch. It definitely is a very interesting show with the acting and scenarios on-point!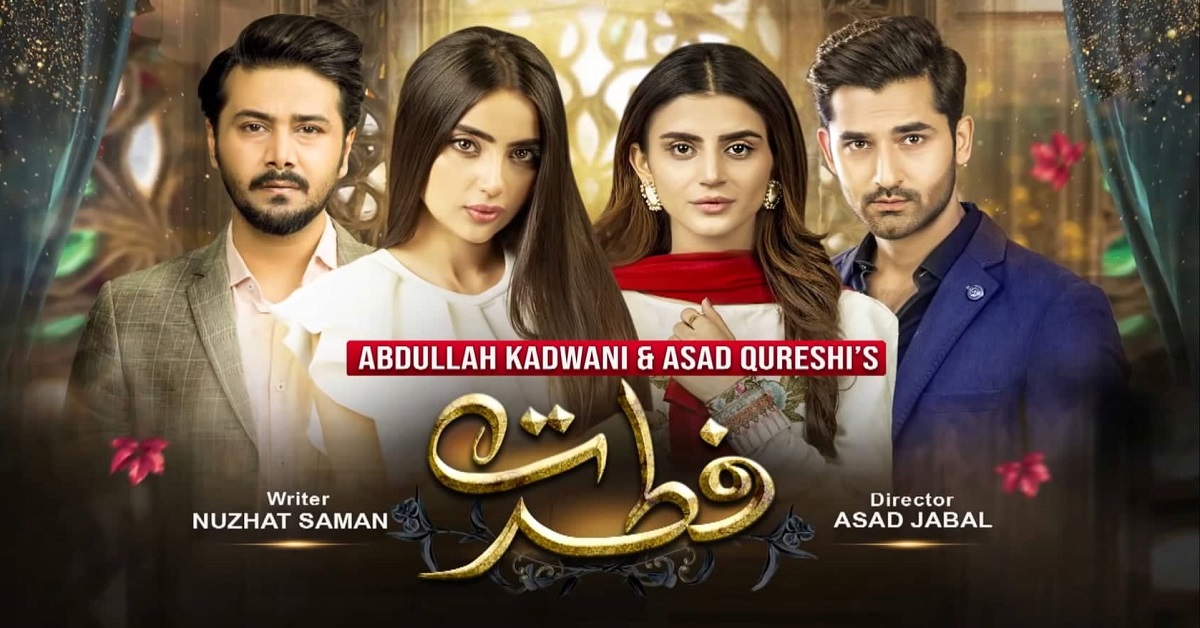 Deewangi
Writer: Sadia Akhtar
Director: Zeeshan Ahmed
Producer: 7th Sky Entertainment
Channel: Geo Entertainment
Cast: Danish Taimoor, Hiba Bukhari, Ali Abbas, Mehmood Aslam, Ismat Zaidi, Faiza Gillani, Zoya Nasir, and others.
Deewangi is another drama which people might find themselves recommending others because of the very strong start which showed a love story of another kind. Deewangi did take a typical turn in the middle but the fact that the writer continued to show a husband who supported his wife through thick and thin and stayed loyal to her was one of the strongest aspects of the story. Deewangi does have typical scenarios too which revolve around the mistreatment of a girl at the hands of her mother in law but there are enough twists and turns which keep you going.
The fact that the character of an antagonist was so layered made it even more interesting to follow Deewangi's journey. It showed how a person torn between his love and revenge ends up ruining everything. The drama also had a happy ending for someone and a sad ending for the other but it was a perfect entertainment package that can be binge-watched!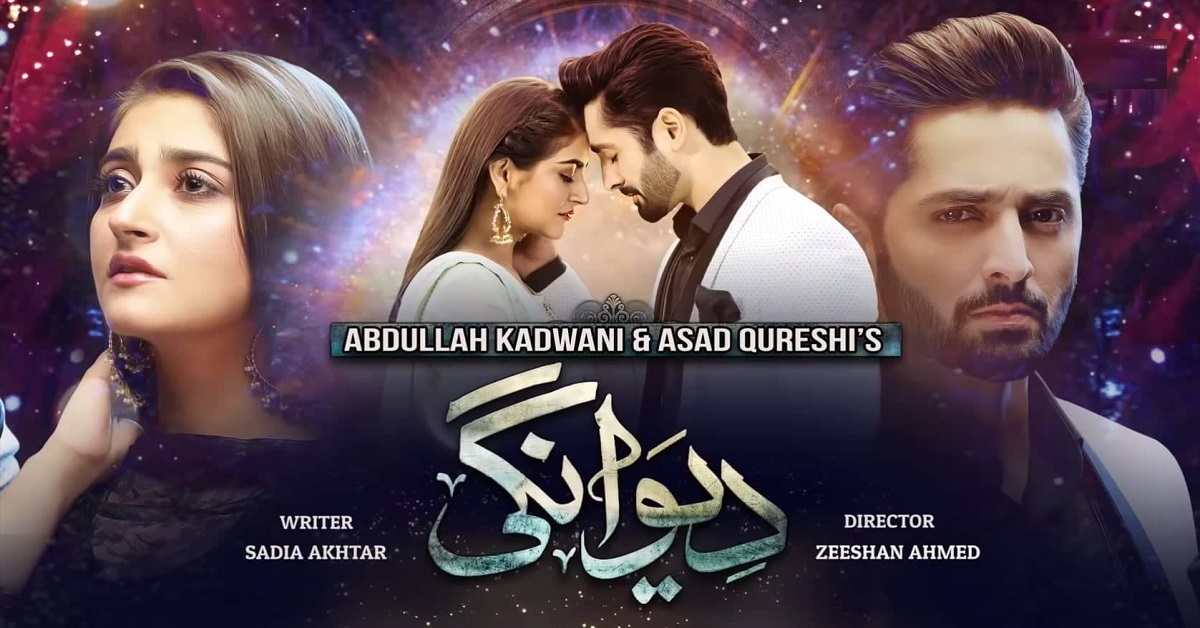 Alif
Writer: Umera Ahmed
Director: Haseeb Hassan
Producers: Sana Shahnawaz & Samina Humayun (Epic Entertainment)
Channel: Geo Entertainment
Cast: Hamza Ali Abbasi, Sajal Aly, Ahsan Khan, Kubra Khan, Pehlaaj Hussain, Manzar Sehbai, Saleem Mairaj, and others.
Alif's journey is so special that it can be revisited and relived again and again. The fact that Alif was a comparatively short drama that ended well within 24 episodes makes it worth a watch as well. The way the past and present of the characters were linked and intertwined made it a very special journey. The writer imparted some beautiful messages which were soul-stirring and thought provoking.
Also, the soothing background scores and phenomenal acting along with excellent direction made Alif one such drama that should not be missed. When drama serial Alif was on the air, it carved a niche of its viewers who felt this drama connected them to the Creator and made them understand the purpose of their lives a lot better because it showed the spiritual struggles of youngsters in such a beautiful manner. Alif is one of a kind drama which isn't seen too often on TV screens, therefore it definitely should be recommended to everyone and is a quality content worth a binge-watch.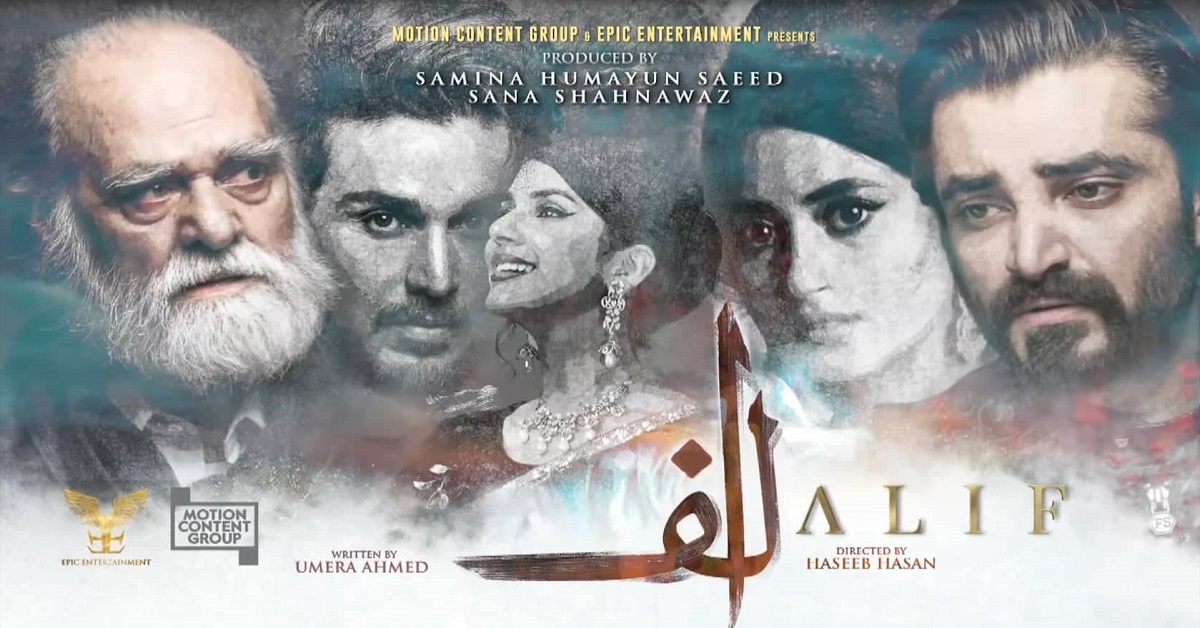 Uraan
Writer: Jahanzeb Qamar
Director: Shaqielle Khan
Producer: 7th Sky Entertainment
Channel: Geo Entertainment
Main Cast: Kinza Hashmi, Adeel Chaudhry, Aijaz Aslam, Farhan Malhi, Rubina Ashraf, Zainab Qayyum(Z.Q), Nida Mumtaz, Lubna Aslam, and Khalid Anum.
Uraan had enough going for it to keep the viewers entertained. Even though the main plotline of the drama was not different, there were plenty of sidetracks to keep the interest of the viewers alive. It slowed down towards the end and was even dragged but when you are binge-watching a drama, the good thing is that you can easily forward it when it gets slow. Even with the slow pace, right till the end there were plenty of twists and turns in the story which is why the viewers might be forwarding some parts while binge-watching it, they will not be able to skip episodes. Each episode had some important development or the other.
Although the story was typical in the beginning, the treatment given to it made Uraan interesting. There are so many different characters in this drama that one of these characters is bound to be the reason why the viewers keep on watching the show. The story does not center around one or two characters. It is also one of those few dramas which had a convincing and satisfying ending. If you didn't watch Uraan, now is the time to tune into it. We guarantee you that even though it has certain flaws, it has a definite entertainment value.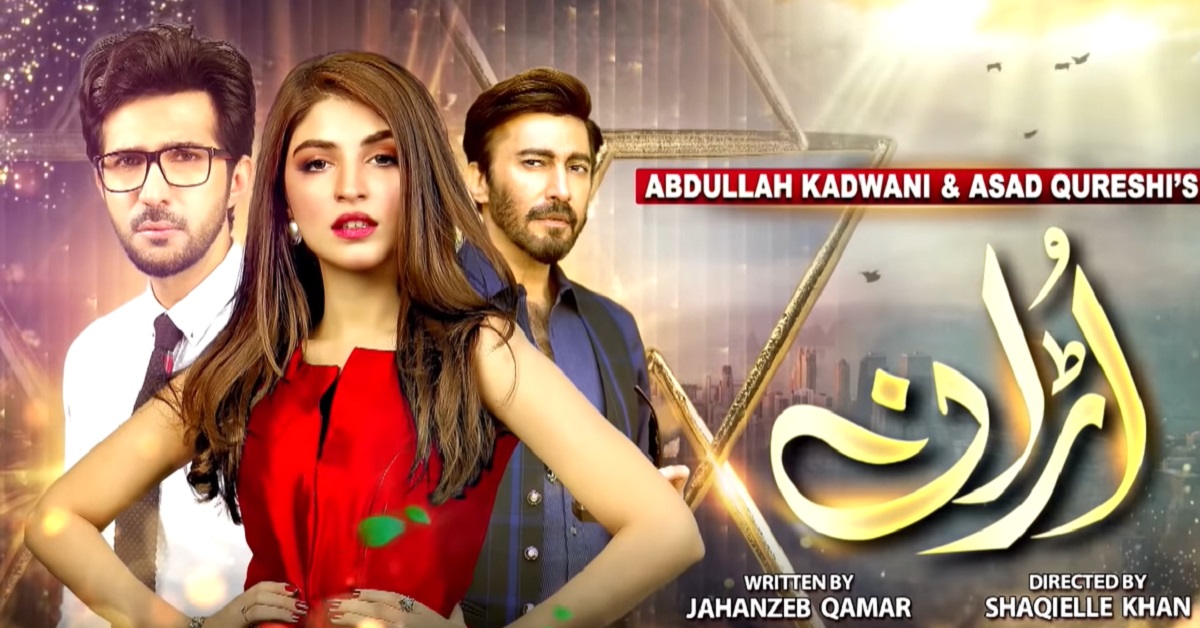 Nand
Writer: Sameena Aijaz
Director: Zeeshan Ali Zaidi
Producer: Big Bang Entertainment
Channel: ARY Digital
Main Cast: Aijaz Aslam, Shahroz Sabzwari, Minal Khan, Faiza Hasan, Sumbul Ansari, Ayaz Samoo, and Maha Hassan.
Nand was one of those few dramas in 2020 which continued to be interesting even after 30 weeks. Even though this drama was stretched to the limit, it is definitely worth a binge-watch since it will keep you hooked for days. The characterizations and some of the performances made Nand one of the most popular dramas this year. The first 20 episodes of Nand were fast-paced and thoroughly entertaining. After that, there is some repetition and few disappointments too but overall the drama is worth a binge-watch because of its entertainment value.
The character of the nand was played brilliantly by Faiza Hasan and even though it was a negative character, the performance is bound to keep you looking forward to more. Until the drama completely went off track because it was dragged, Nand had a logical script with quite a few lessons, especially for married couples.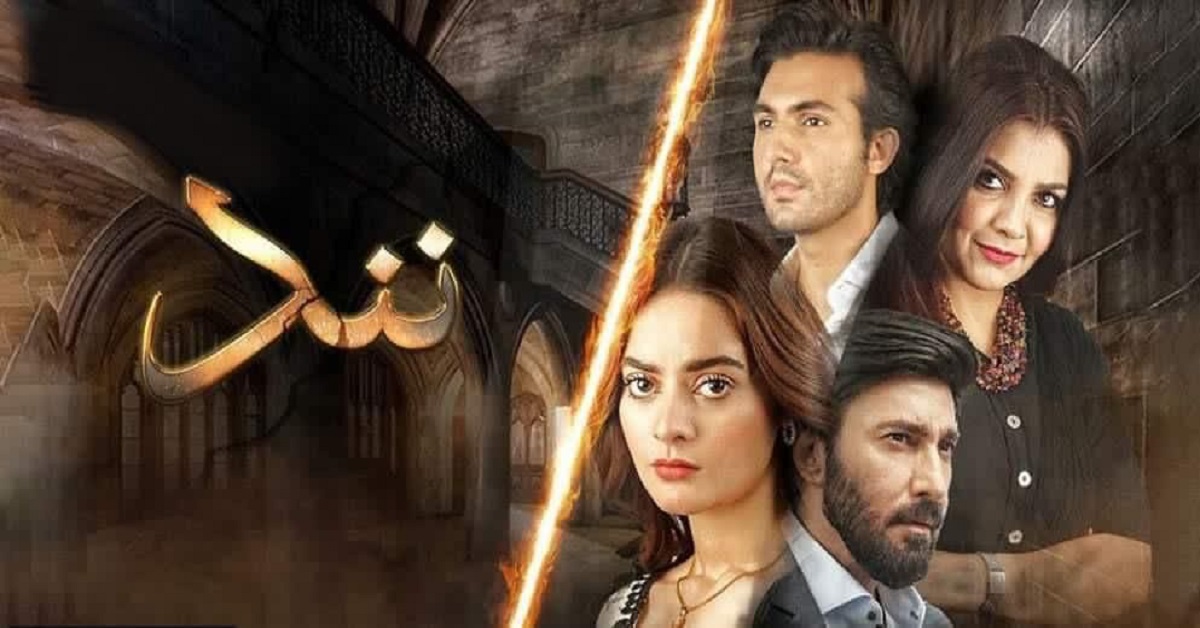 Log Kya Kahenge
Writer: Soofia Khurram
Director: Mohsin Mirza
Producer: iDream Entertainment
Channel: ARY Digital
Main Cast: Faysal Quraishi, Aijaz Aslam, Saheefa Jabbar Khattak, Sakina Samo, Afshan Qureshi, Furqan Quershi, Tipu Shareef,Kinza Razzak.
Log Kya Kahenge was another drama this year that is definitely worth a binge-watch. It has a different storyline which had quite a few dark turns but it also has a strong female protagonist. This drama offers a variety since all the characters add something new to the story. All these tracks are interlinked and even after all these weeks, it is impossible to predict what turn the story will take. Saheefa Jabbar Khattak's performance makes her character even more likable. Faysal Quraishi's character in the play is positive and appealing.
Log Kya Kahenge is not a 'happy drama' but it has the kind of story which keeps on giving the viewers something to look forward to. You find yourself rooting for Meerab, the female protagonist and her journey depicts the challenges faced by single mothers in our society. It is a meaningful and engaging drama that shouldn't be missed.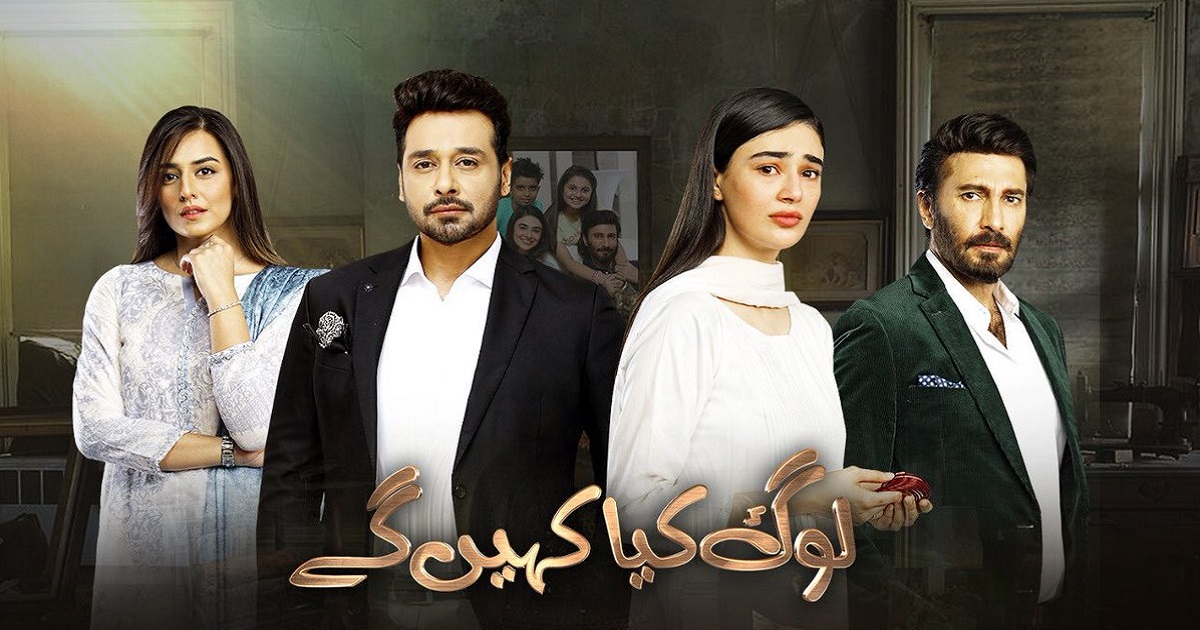 Pyar Ke Sadqay
Writer: Zanjabeel Asim Shah
Director: Farooq Rind
Producer: MD Productions & Moomal Entertainment
Channel: HUM
Main Cast: Yumna Zaidi, Bilal Abbas Khan, Omair Rana, Atiqa Odho, Yashma Gill, Srha Asghar.
Pyar Ke Sadqay was one of the best dramas this year which should not be missed. Most of the viewers did not warm up to the unusual characters and the treatment given to the story. As the story progressed, most of the viewers who continued watching the drama fell in love with it. Yumna Zaidi and Bilal Abbasi Khan's performances and their characters held the viewer's interest right till the end. It is also one of those few dramas in this list that actually got more interesting as the story progressed.
If you are one of those viewers who did not watch this drama because it did not immediately catch your attention, then you need to tune into it right now and it will most certainly be the best drama you binge-watch. Pyar Ke Sadqay has enough twists and turns to keep the viewers entertained and enthralled. It is one of the best scripts penned down by Zanjabeel Asim Shah and one of the few dramas this year which had the most impressive cast members, all of whom fit so well in the characters they played.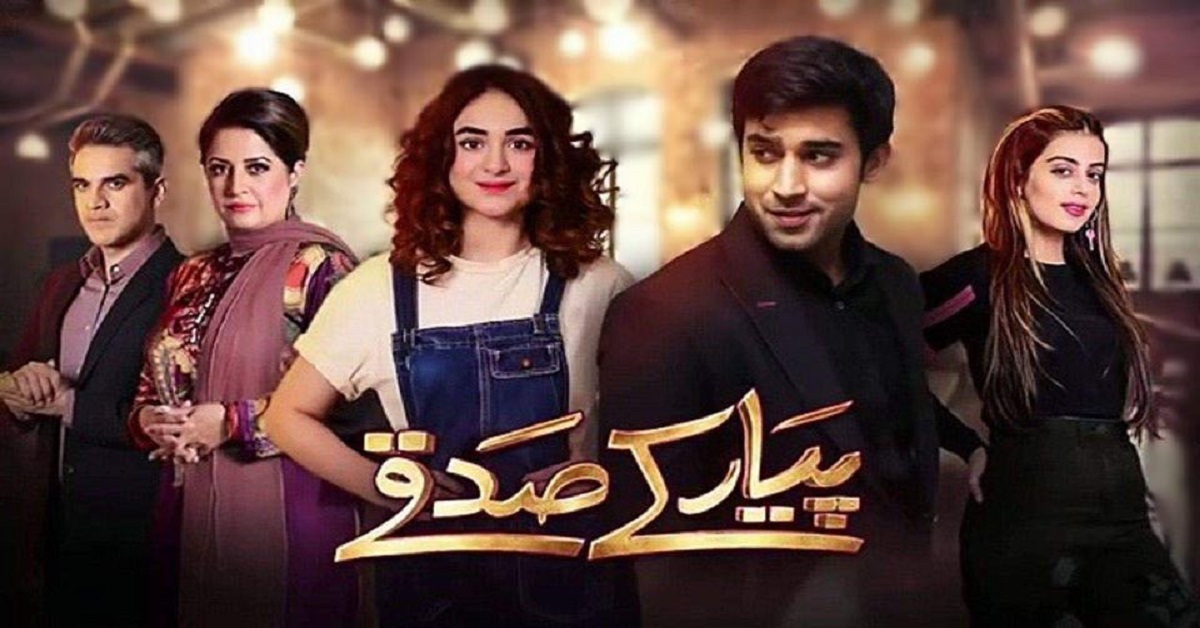 This completes the list of the dramas worth a binge-watch. How many of these dramas have you watched? Did you also find yourself recommending some of these dramas to your friends and family members? Share your views.