Pakistani drama industry continues to produce numerous dramas every year. Pakistani drama writers take pride in the fact that they pick realities of life and turn them into stories, in order to show the situations leading to the consequences. However, it is worth noticing that as much as the writers can focus on the positive aspects of life in order to inspire and contribute in perspective alteration of the society, they choose such subjects which are more negativity driven, achieving the rating goals that they have in mind.
There is no denying the fact that media is a mind-controlling tool, therefore a huge responsibility falls on the drama makers; starting from producers to the writers as well as directors and actors to be mindful of what they are showing to the masses. Unfortunately, a lot of negative things have been normalized as well as used in such a way that helps them sensationalize it and earn ratings on it. Every year, there are a handful of dramas that serve a purpose, and the bigger picture is unveiled which teaches the audience a thing or two. The rest of the dramas almost serve no purpose and are just made to grab the attention and ratings.
Here's the list of those Pakistani dramas which are serving no purpose at all:
Jalan
Writer: Sidra Seher Imam
Director: Aabis Raza
Producer: Big Bang Entertainment
Channel: ARY Digital
Cast: Minal Khan, Emaad Irfani, Nadia Hussain, Areeba Habib, and others.
The promos of Jalan have given the story away and this is the reason, the audience didn't hold back in voicing out their disappointment against the theme of the show. The story of Jalan has been seen before in Pakistani dramas repeatedly. It is a clear case of a younger sister being jealous of her elder sister and wanting everything that she has – even her husband. The drama has just begun but the story is predictable. All the episodes of Jalan will continue to show how Nisha, the younger sister will continue to woo her brother-in-law until he finally divorces his wife Misha.
The execution of the drama is definitely grand and the producers have invested a lot because maybe they know these types of controversial subjects sell and get the viewers hooked, however, if one looks at the purpose this drama is serving, one fails to find it. This is a typical masala filled drama which is showing the relationship of sister and brother in law in a questionable manner. The ending of Jalan is also very predictable where the main focus will be on Nisha's evil antics for the entire drama and in the very last episode, she will pay the price unable to redeem herself.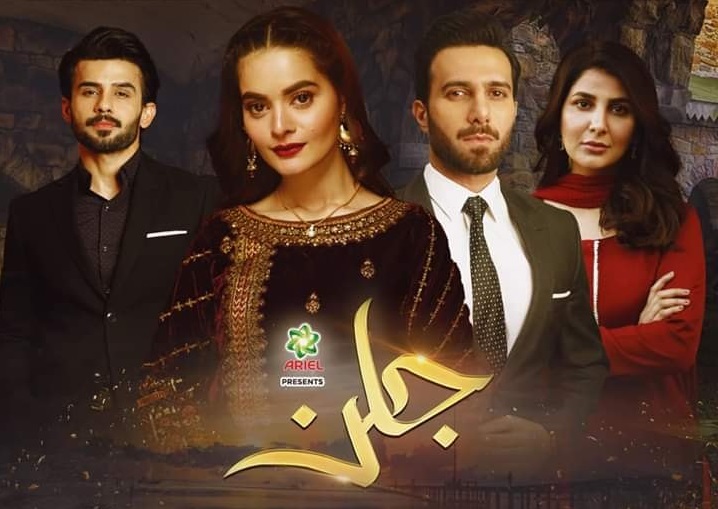 Meherposh
Writer: Misbah Nausheen
Director: Mazhar Moin
Producer: 7th Sky Entertainment
Channel: Geo TV
Cast: Ayeza Khan, Danish Taimoor, Sania Saeed, Rehan Sheikh, Iffat Omar, and others.
In an interview, Ayeza Khan once mentioned that her idea of choosing a film is that of a full-on romantic story filled with a lot of drama. melodrama and action; maybe this is the reason she said yes to the script of Meherposh and also got her husband Danish Taimoor on-board. Meherposh's story is below average. Shahjahan has always loved Mehru but failed to share his feelings. Mehru gets married and gets divorced the same day. Shahjahan is guilt-stricken and Mehru doesn't know yet that her husband divorced her because he overheard the things Shahjahan was saying about Mehru. For now, Shahjahan is doing what it takes to show his support to Mehru but she finds him problematic.
As the story will progress, Mehru's hatred and resentment will turn into respect and love for Shahjahan. This is all there's to the story of Meherposh. The story is not only average but the execution makes it hard to follow. The pace of the drama is slow and it is also aiming towards a love triangle with Mehru's younger sister Ayat having feelings for Shahjahan. The purpose of this drama maybe was to show a very dramatic love story but the execution didn't help and everything fell flat. The side tracks of supporting characters are unimpressive as well where there's nothing much apart from plotting, scheming and screaming. This is yet another drama which is serving absolutely no purpose at all.

Zebaish
Writer: Bushra Ansari
Director: Iqbal Hussain
Producer: Momina Duraid
Channel: Hum TV
Cast: Bushra Ansari and family
Writer Bushra Ansari tried her best to come up with a very different script, but the execution didn't do it any favors and this is why it has left the viewers wondering about the purpose behind Zebaish? The over-the-top execution has turned Zebaish into a comedy and the viewers are finding it hard to see through the seriousness shown in the situations and relationships that the story revolves around.
This is for the first time that a drama coming from a celebrity of Bushra Ansari's stature has been ripped to shreds by the audience because they can not look past the fact that all of her family members are a part of this project. The only purpose that seems behind Zebaish is that Bushra Ansari's entire family came together and made a drama to kill their boredom. The purpose has been lost and the overacting done by actors along with their caricaturish characters has turned this drama into a flop.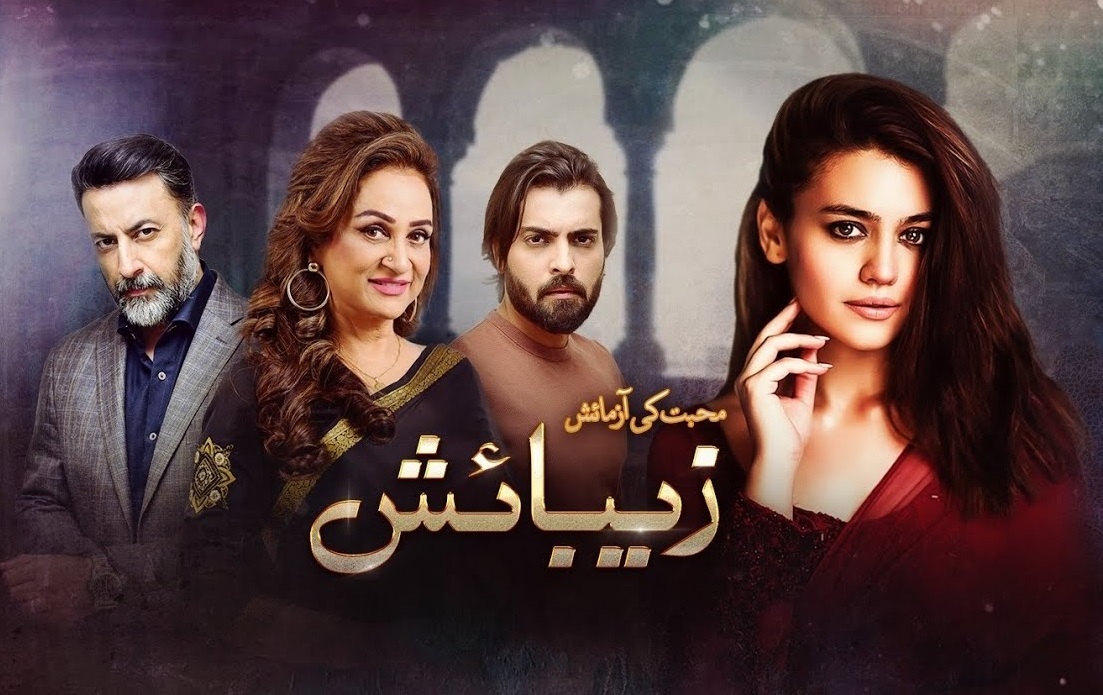 Tarap
Writer: Nadeem Siddique
Director: Misbah Syed
Producer: MD Productions
Channel: Hum TV
Cast: Hiba Bukhari, Babar Ali, Syed Jibran, Nosheen Shah, Faiza Gillani, and others.
The story of Tarap revolves around the lives of two sisters Zunairah and Hania who have been raised by their grandmother and because of what their mother did in her past, it has turned their brother overprotective to an extent of being rigidly strict. However, it is interesting to note that as much as the writer has tried to reinforce that both Zunairah and Hania are living their lives in unfavorable conditions due to lack of freedom, their activities and love interests speak otherwise.
Zunairah is shown to be the submissive sister but she too found ways to meet the guy she loved. She also casually went to meet Sir Laeeq after being invited over for lunch. Hania on the other hand is shown to be more of a rebel and she too didn't find it hard to fall in love with a guy and make ways to meet him to her heart's content. In this situation, their brother Adil seems like a fool for thinking he has everything in check and watches over his sisters like a hawk but they continue to do things they are attracted to and land themselves in messy situations. So many episodes have passed by and Zunairah has not been able to clarify that Sir Laeeq is blackmailing her, every time she tries to speak up, she ends up breathing heavily and only exhales air from her mouth. The title of this drama is 'tarap', indeed the viewers are actually feeling the same way trying to figure out the purpose of this drama.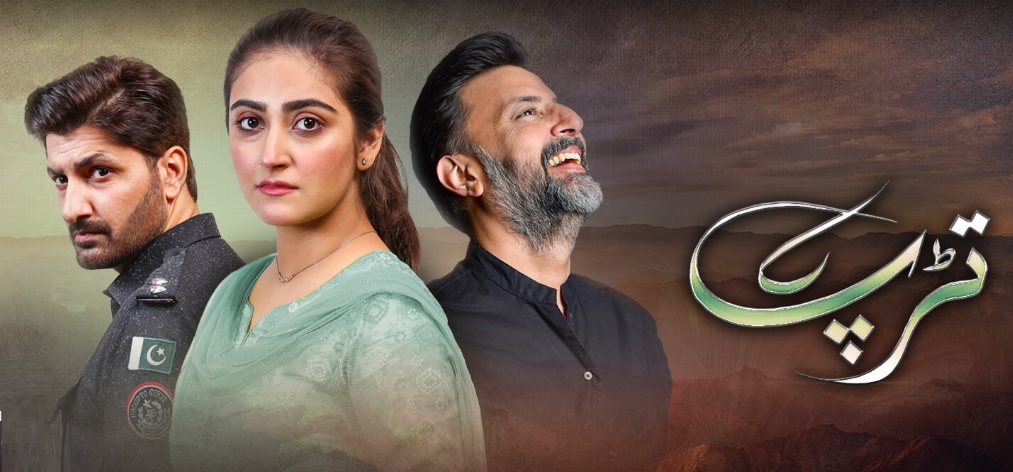 Raaz e Ulfat
Writer: Maha Malik
Director: Siraj ul Haq
Producer: 7th Sky Entertainment
Channel: Geo Entertainment
Cast: Yumna Zaidi, Shehzad Sheikh, Hiba Bayat Khan, Komal Aziz Khan, Gohar Rasheed, Arisha Razi, and others.
Raaz e Ulfat is also one such story which has shown that Mushk comes from a super conservative background but she too finds ways to lie to her parents and have an affair behind their backs. Mushk seems to have been heavily influenced by her university friend Sahiba who has now backstabbed her to ruin her chances of getting married to Irtiza Hassan. It is very obvious that Mushk will end up getting married to recently widowed Ismail Miyan because Mushk's parents strongly feel for him and have a lot of sympathies with his family due to the untimely death of Ismail Miyan's wife. Irtiza Hassan seems to be an eligible bachelor but Mushk will still end up with Ismail Miyan.
This drama indeed is interesting to watch and is also being liked by the viewers but the purpose it is serving is hard to decipher. It continues to show the likes of Sahiba and Nomi in universities, which already is going to make the parents skeptical about sending their daughters to the universities. Also, all the things that Mushk has learned to do following the footsteps of Sahiba are also going to have the parents very much concerned for their daughters.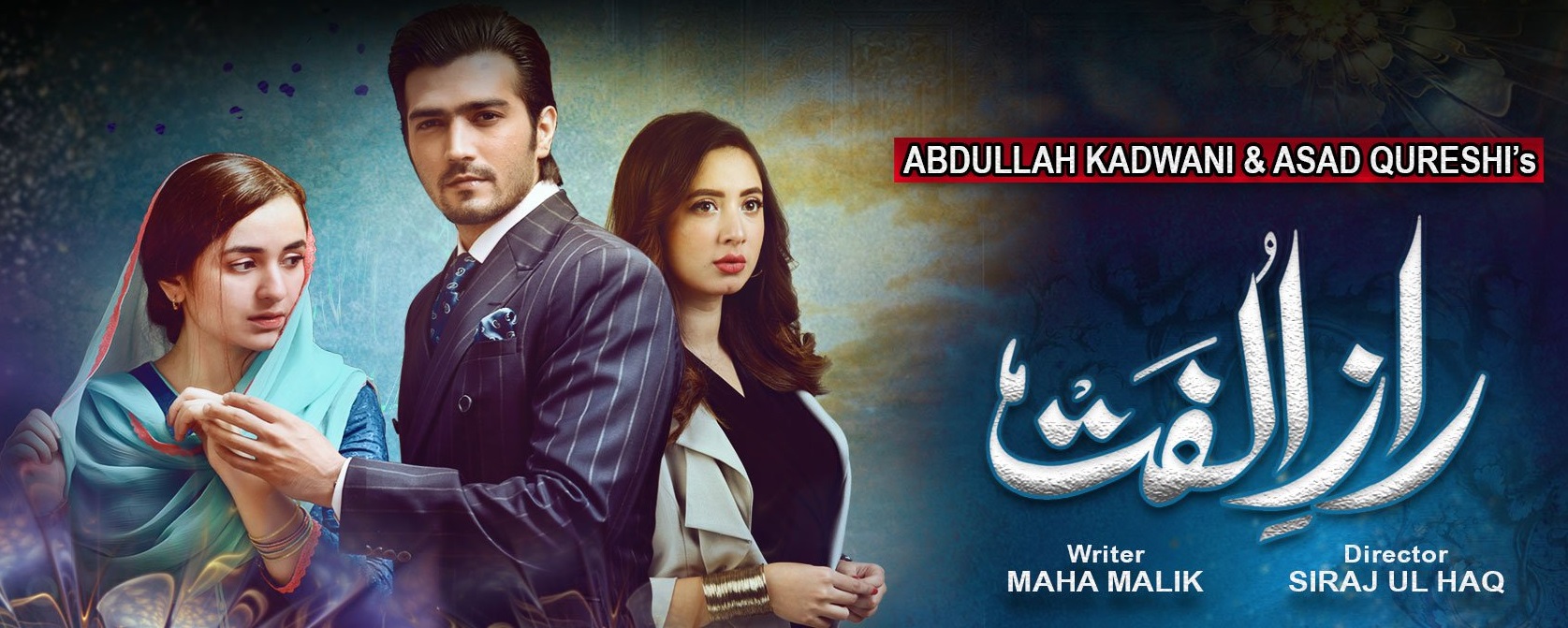 This completes the list of those dramas which are serving no purpose whatsoever. Do you think the writers should be mindful of the stories they are coming up with especially now when they directly get the feedback of the viewers? Which of these dramas are you following, sharing your opinion in the comment section below?