In a recent interesting event, the Twitter has found out the Pakistani lookalike of the famous Money Heist professor who is in the news after the 5th season of series got released.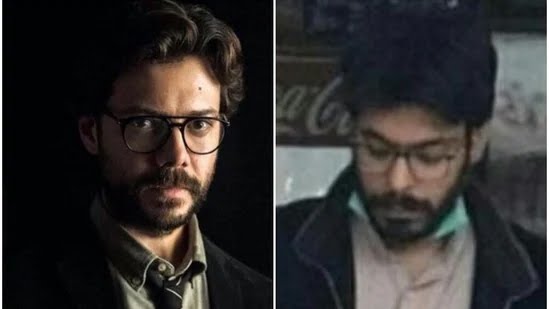 The season 5 of Money Heist has just been released on Netfilx and making waves on twitter with the continuous trends about the series and the professor. Fans across the world are going gaga over the series.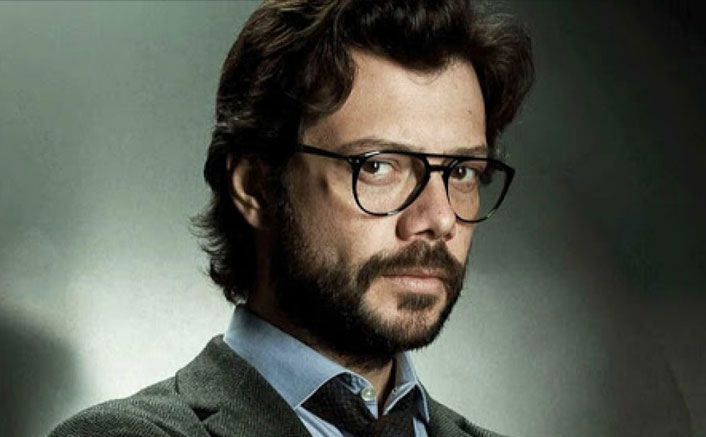 Lately , a Pakistani Twitter User with the name "Thugofluv" has uploaded a shopkeeper's picture who is exact copy of the professor, he is seen doing calculation on his counter in his photo . It seems that he had been captured without consent because he is looking clueless about it and doing his work. Fan Captioned it, "professor working on his next Heist"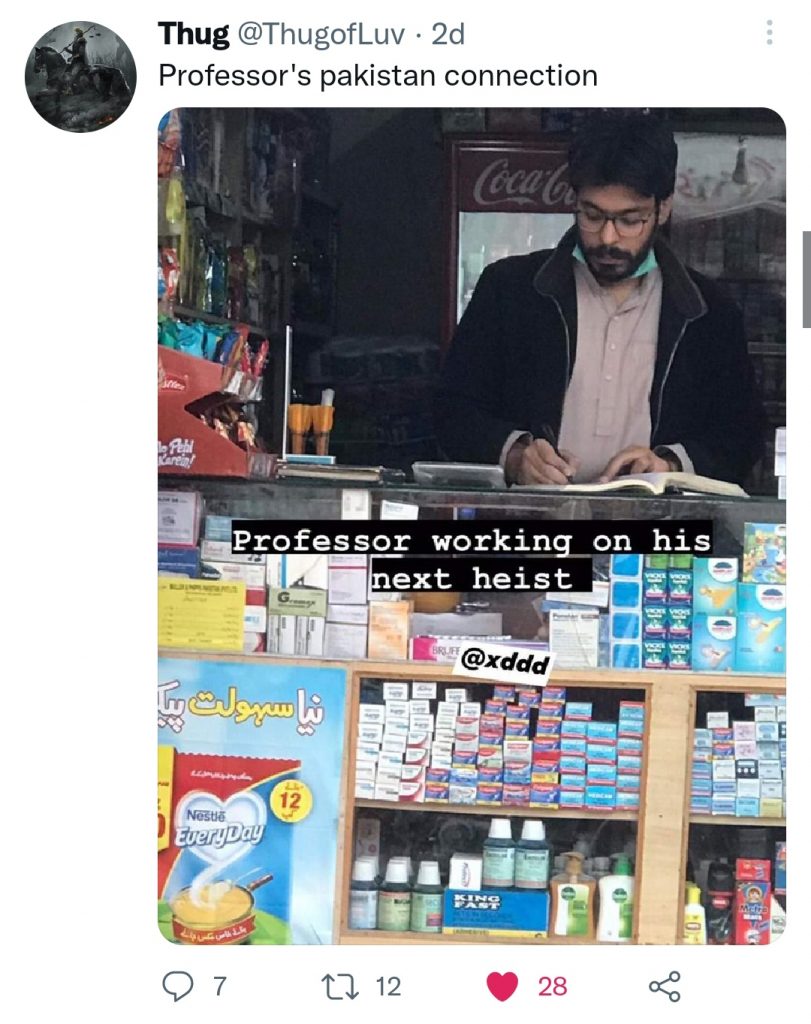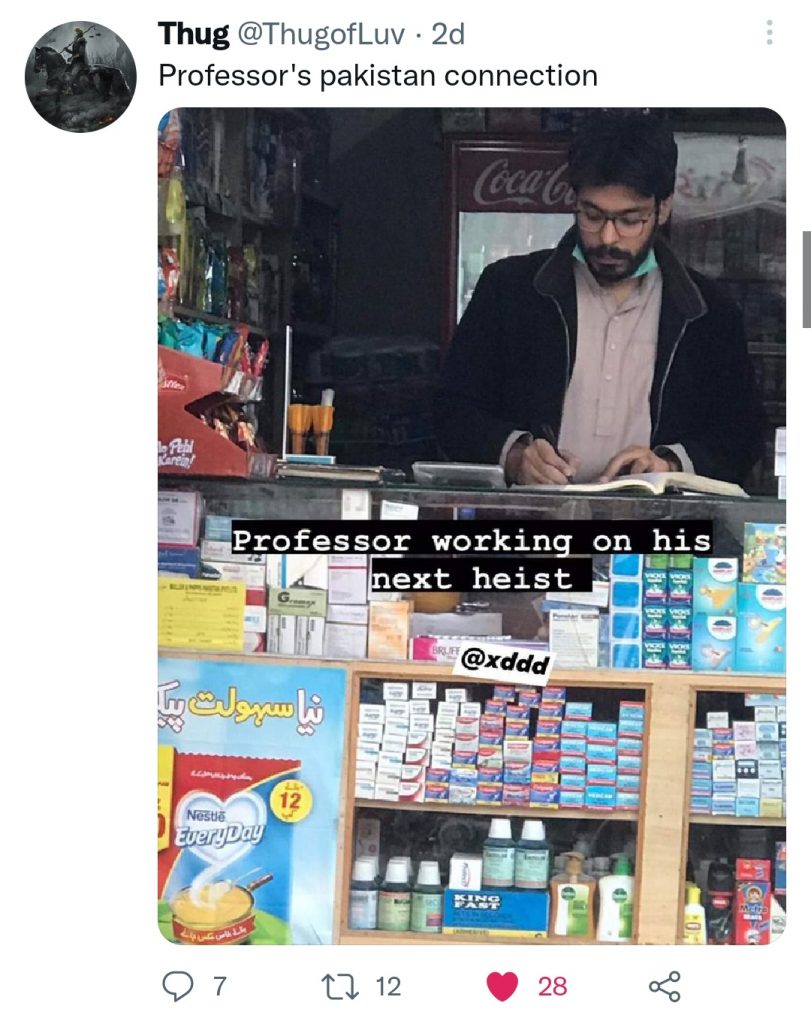 Not only in Pakistan, he has made waves in India, the two of Indian news websites has also posted his news. In Pakistan, he has already gotten famous because of uncanny resemblance, glasses, hair style & beard.
Previously, Pakistan found doppelgangers of Peter Dinklage & Engin Altan Duzyatan.
Have a look at a few comments of twitter users.