Pakistani Movies To Watch In 2019 – Pakistani film industry has come a long way. There was a time when Pakistani movies were made for specific kind of viewers but that is not the case now. Every year Pakistani filmmakers make different genres of movies which target the viewers which were once completely forgotten by the filmmakers. Those actors who had attached themselves to the drama industry alone, now are seen showing more interest in working in Pakistani Movies. The quality is only getting better with time and it won't be wrong to say that there is something for everyone in these films every year. The viewers enjoy watching their favorite stars on the big screen and have been supporting the Pakistani cinema by watching even those films which are not always the best.
Here is a list of Pakistani movies which shouldn't be missed. Some of them have already released and others are the much anticipated films which will be worth watching.
Baaji
Writer: Irfan Ahmed Urfi
Director: Saqib Malik
Producer: Saqib Malik (Page 33 Films)
Cast: Meera, Osman Khalid Butt, Amna Illyas, Mohsin Abbas Haider, Ali Kazmi, Nisho, Nayyar Ejaz & others.
The film Baaji explores a somewhat different topic which hasn't been explored in any other Pakistani movie yet. The idea for this film probably came from the drama "Mein Sitara". The makers did a great job of making sure that this idea was presented in an entertaining way on the big screen. Baaji is a film with a big heart, it is magical in many ways and the stars look great on the silver screen.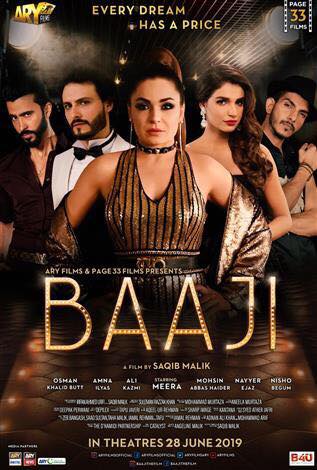 Wrong No. 2
Writer: Danish Nawaz – Ahmed Hassan
Director: Yasir Nawaz
Producer: Yasir Nawaz, Hassan Zia, Sh Amjad Rasheed (YNH Films – Mastermind Films)
Cast: Sami Khan, Neelam Munir, Mehmood Aslam, Javed Sheikh, Yasir Nawaz, Danish Nawaz, Sana Fakhar, Ahmed Hassan & others.
Wrong No. 2 is a romantic comedy which hit all the right numbers at the box office. This was one of the most popular films this year as it was considered a complete hit at the box office. The viewers enjoyed the comedy in the film and even the critics appreciated the overall entertainment value of the film. Some of the supporting characters also got a lot of love from the viewers for playing their roles exceptionally well. Those viewers who go to the cinema to get pure entertainment without digging the deeper meaning should definitely give this one a go.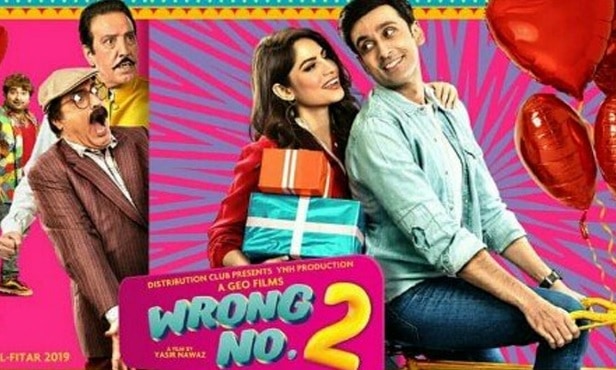 Laal Kabooter
Writer: Ali Abbas Naqvi
Director: Kamal Khan
Producer: Kamil Cheema, Hania Cheema (Nehr Ghar Films)
Cast: Ahmed Ali Akbar, Mansha Pasha, Ali Kazmi, Syed Muhammad Ahmed, Salim Mairaj & others.
Laal Kabooter is one of those very few crime/thriller films made this year which hit the nail on its head. Laal Kabooter's makers did not rely on star power but what made this movie a winner in the eyes of the viewers and critics was how well written and directed it was. The powerful performances and apt portrayals were also praised by all those cinemagoers who watched this film. Laal Kabooter is the most underrated film of this year.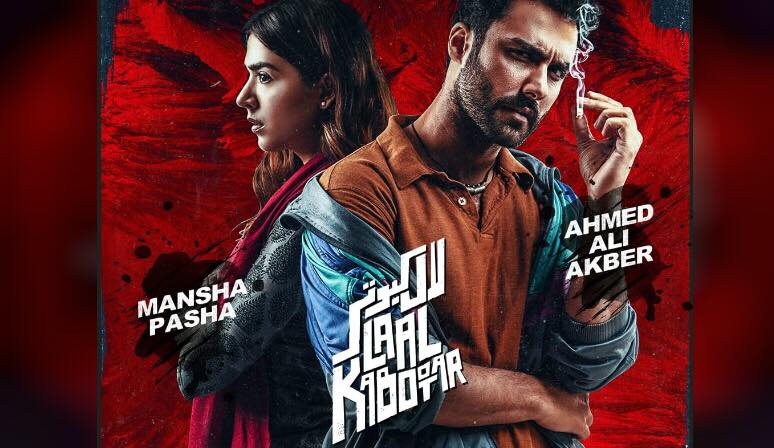 Sherdil
Writer: Nomaan Khan
Director: Azfar Jaffri
Producer: Nomaan Khan (NK Pictures)
Cast: Mikaal Zulfiqar, Armeena Rana Khan, Hassan Niazi, Sabeeka Imam & others.
Sherdil is sure to win the hearts of all those patriotic Pakistanis who can never get enough of movies which promote patriotism. Ace performances by the leading actors were liked by everyone who watched the film. Apart from the performances, the cinematography also won critical acclaim. Sherdil is also one of those films which one can watch with their family. The visual and graphics will also impress the viewers.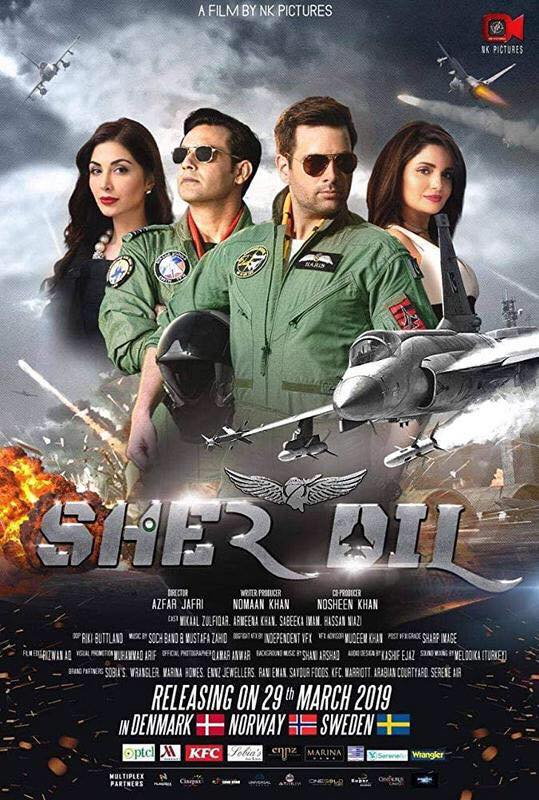 The Legend of Maula Jatt
Writer: Nasir Adeeb, Bilal Lashari
Director: Bilal Lashari
Producer: Ammara Hikmat, Encyclomedia
Lashari Films
Cast: Fawad Khan,Hamza Ali Abbasi, Mahira Khan, Humaima Malik, Gohar Rasheed, Ali Azmat, Faris Shafi & others.
The Legend of Maula Jatt is the most anticipated film this year. It boasts of not only a star cast but also a star team. With the best people behind and in front of the camera this film has everyone waiting in anticipation. The releasing date of this film has been changed many times which has added to the impatience of the people waiting to watch it. The Legend of Maula Jatt should not be missed whenever it premiers.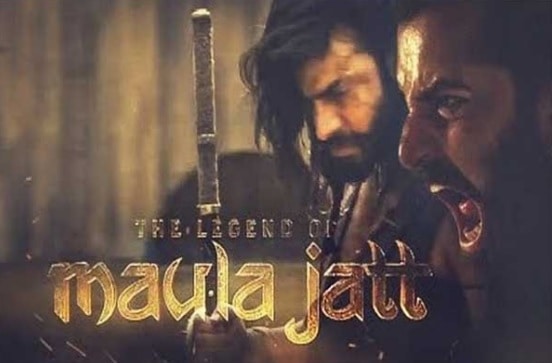 Superstar
Writer: Azaan Sami Khan/Mustafa Afridi
Director: Muhammad Ehteshammudin
Producer: MD Films
Cast: Mahira Khan, Bilal Ashraf, Nadeem Baig, Javed Sheikh, Marina Khan, Alizeh Shah, Saife Hassan & others.
Superstar is a star-studded upcoming film which promises to be an emotional romantic film. Azaan Sami Khan is incharge of the music for this film therefore this has to be the number one reason for looking forward to it. Alizeh Shah will be making her film debut with Superstar. We are also expecting this film to be a visual treat because Muhammad Ehteshammudin is capable of making even the ordinary look extraordinary on screen.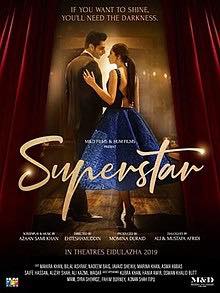 Which films this year were your favorite? Which movies are you looking forward to?